OPENING CEREMONY OF THE CALLIGRAPHY EXHIBITION IN VĂN MIẾU-QUỐC TỬ GIÁM
On November 23, 2019, at Thai Học section of Văn Miếu-Quốc Tử Giám, an Opening Ceremony of the Calligraphy Exhibition "Truyền kinh chính học" took place in celebration of the Vietnam Teachers' Day (November 20) and the Vietnam Cultural Heritage Day (November 23)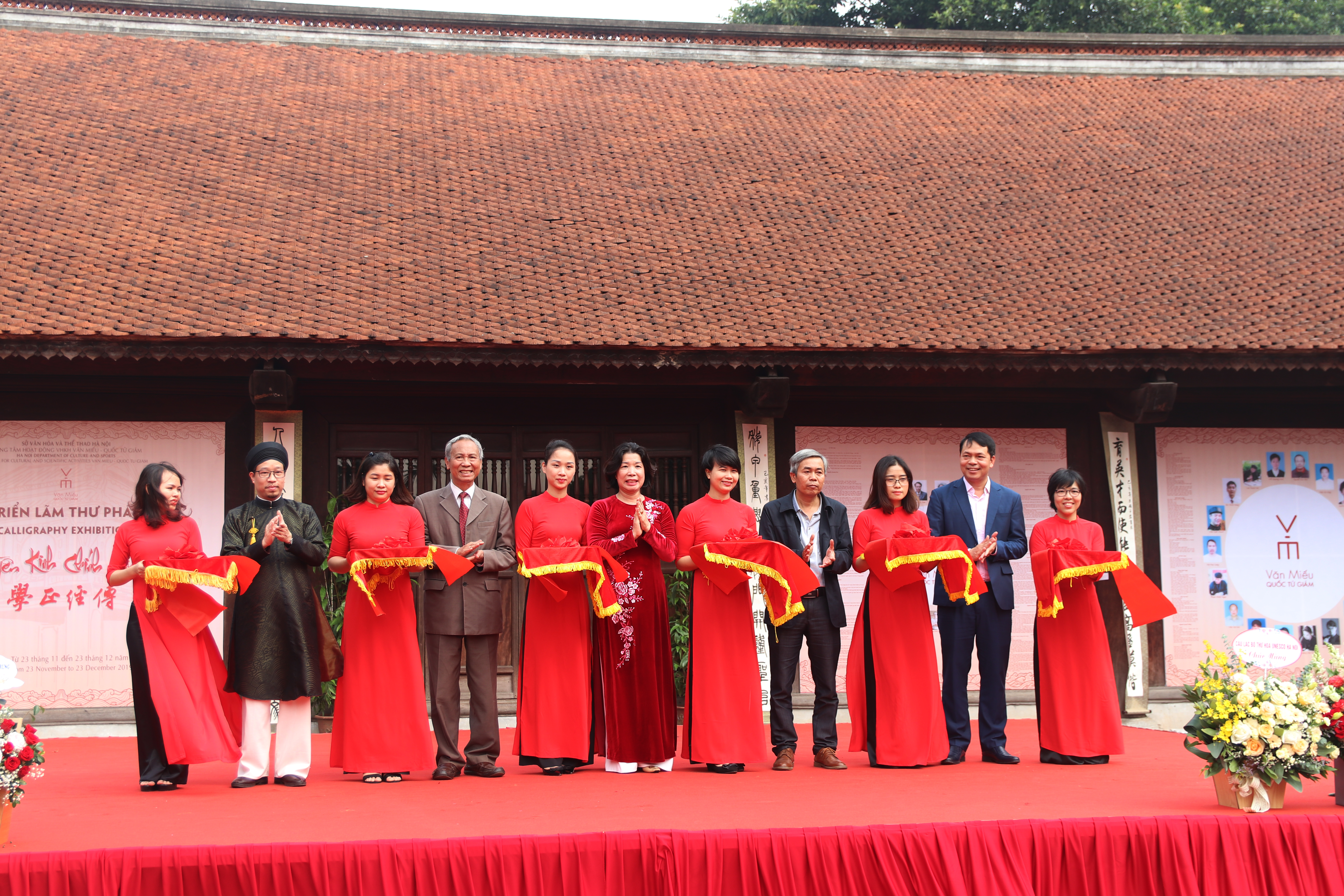 (Grand ribbon cutting ceremony)
On display are 100 masterpieces by the calligraphers in the North, Central and South of Vietnam. The masterpieces are divided into two categories according to the languages they are written in, including Chinese-Transcribed Vietnamese and modern Vietnamese. These works are extracts from poems or pieces of literary works written by Mr. Chu Văn An and 17 officials who were Principals and Vice-Principals of Quốc Tử Giám school. They are all about humanity and love of the nation. Apart from that, life and career of Mr.Chu Văn An and 17 officials of Quốc Tử Giám school are also introduced.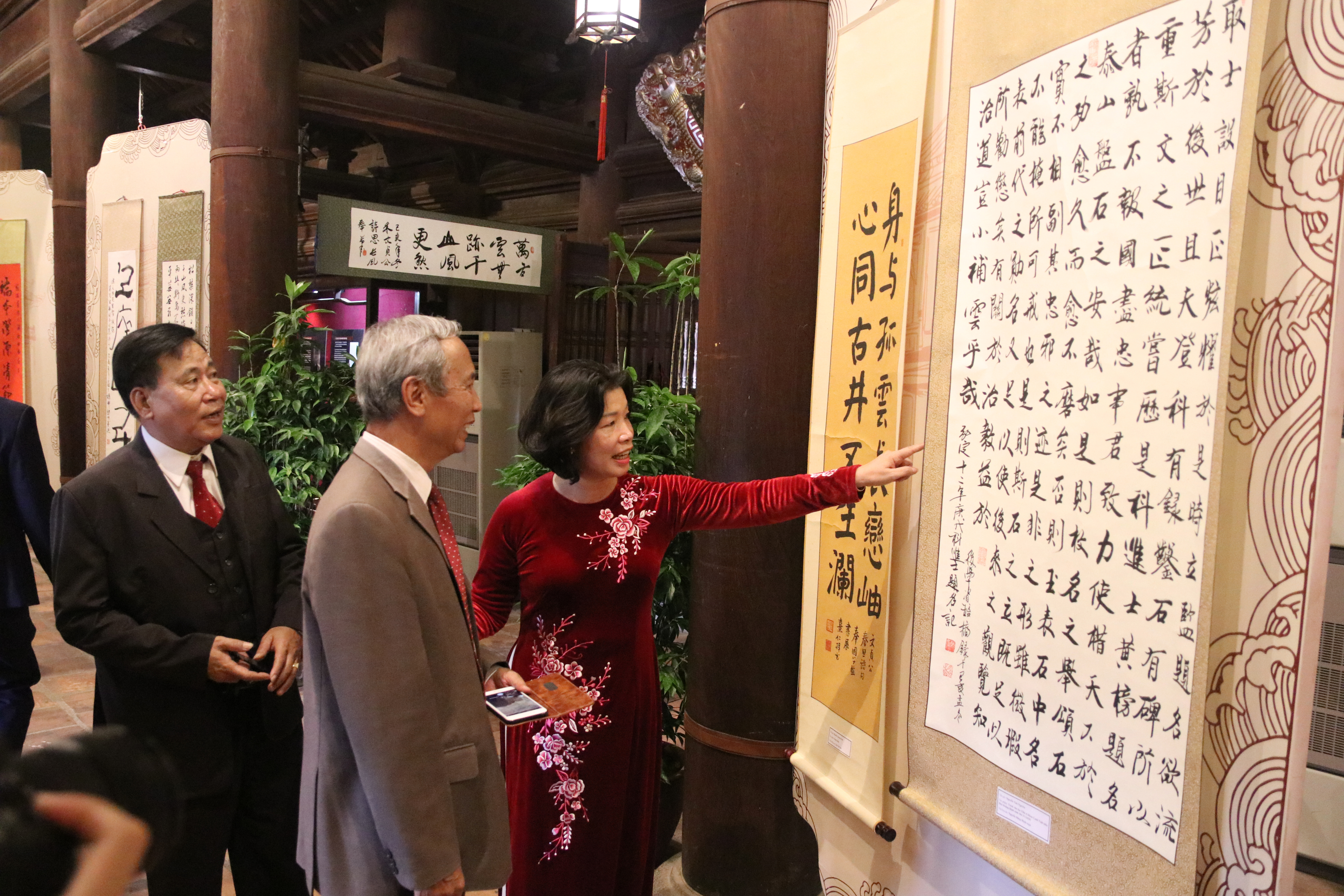 (Visitors at the exhibition)
The exhibition aims not only to foster the development of Vietnamese calligraphy and to connect calligraphy clubs, researchers and big fans of calligraphy, but also to help to deepen people's understanding of calligraphy. The exhibition opens at Thaí Học section, Văn Miếu-Quốc Tử Giám between November 23 and December 23, 2019.
Translator: CVT