The Poetry festival (an annual event held on the full-moon day of Lunar January) has become an indispensable event, a new festival that poetry lovers from all over the country, especially Hanoi, long for.
The 16th Poetry Festival 2018 covers the theme of "Vietnamese writers have been following the ups and downs of the nation" and it also has the significance of commemorating 50 years since the General Offensive in the Spring of 1968.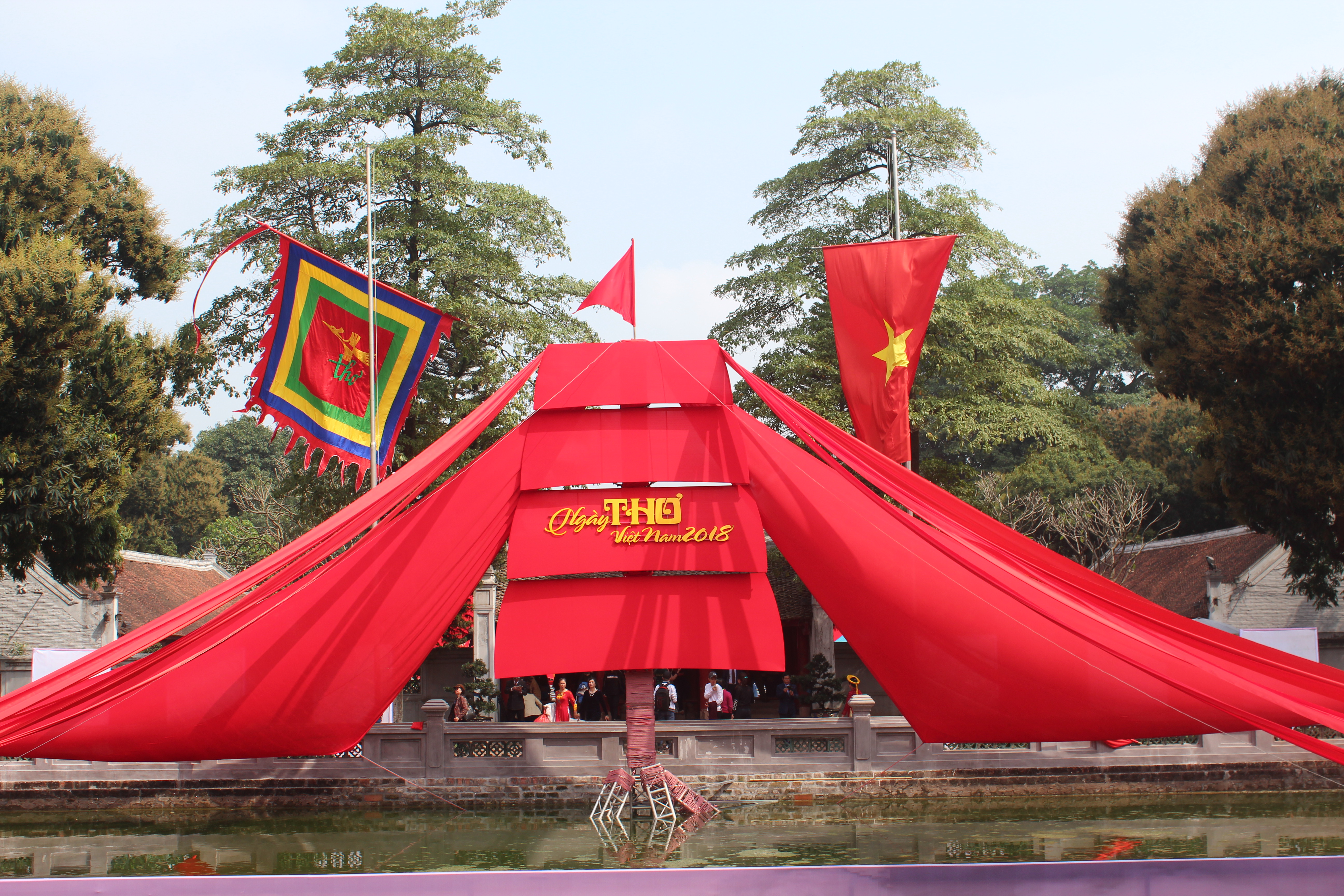 (Decoration in the Garden of Doctor Stelae)
This year, the Hanoi Writers'Association and the Vietnam Writers' Association have worked together for the first time to organize two poetry performances: Traditional and Modern poetry. Principally, on this occasion, a group of famous Japanese poets( from the Japanese Writers' Society) met, discussed and shared wonderful poems with Vietnamese poets and poetry lovers in both performances. Apart from these two poetry performances, more than 60 poetry clubs from all corners of the nation gathered in Van Lake to discuss, recite and introduce their poems. This was a very rare chance for the clubs to introduce and exchange poetry experience among members and fans of poetry.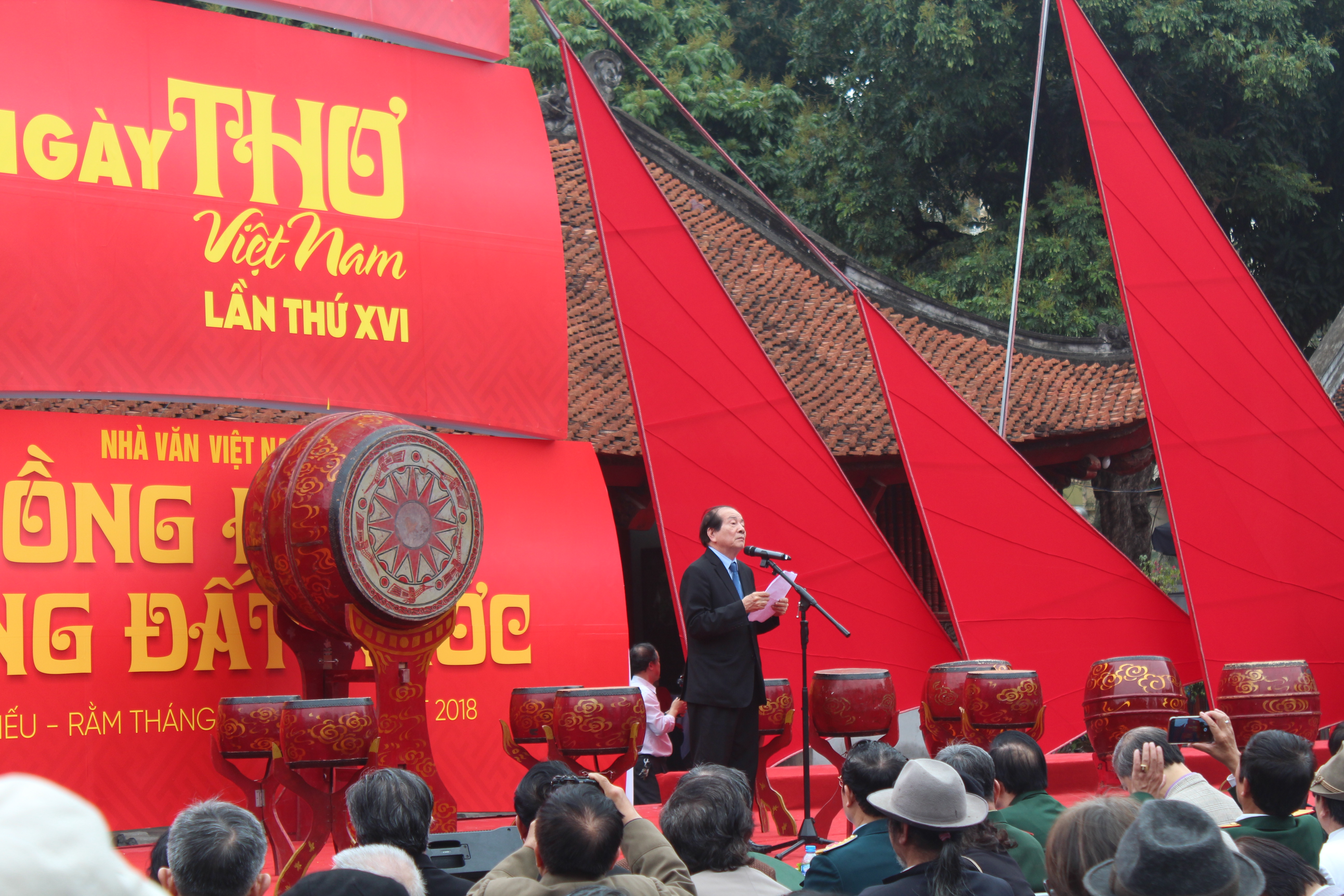 ( Poet Huu Thinh delivering the first speech in the Poetry Festival)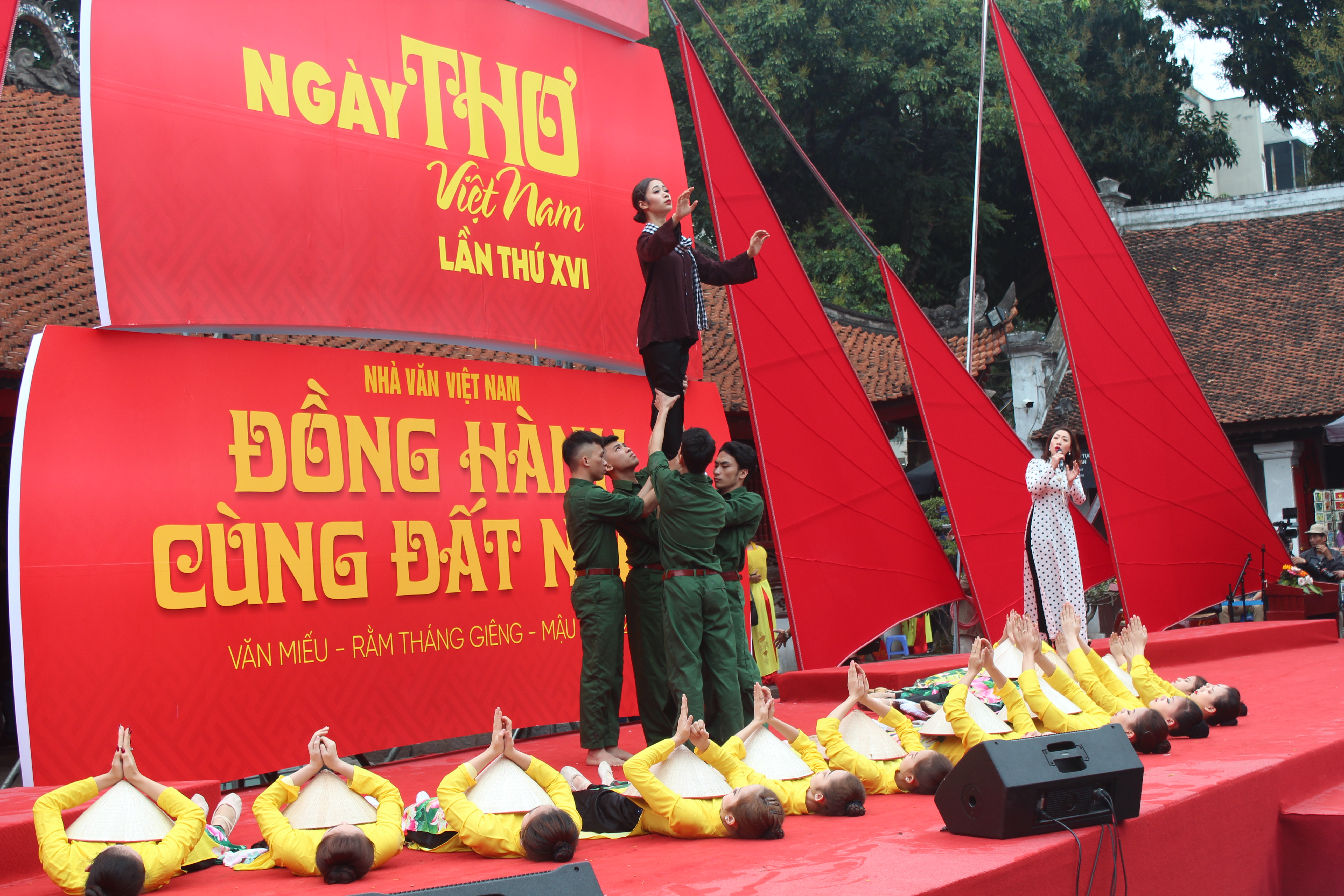 ( The performance of the song " Our Country" )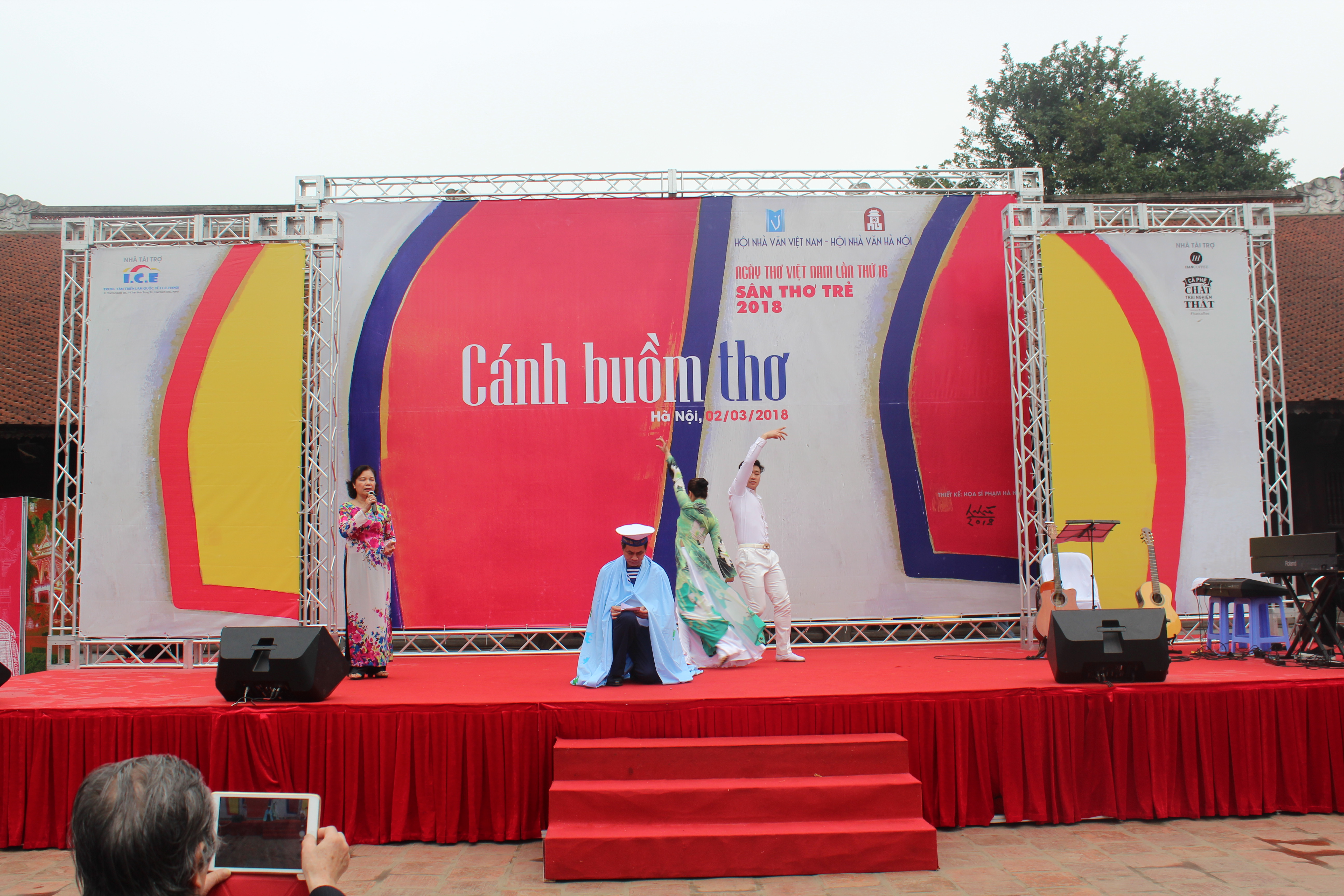 ( Poem recitation of Modern poetry performance)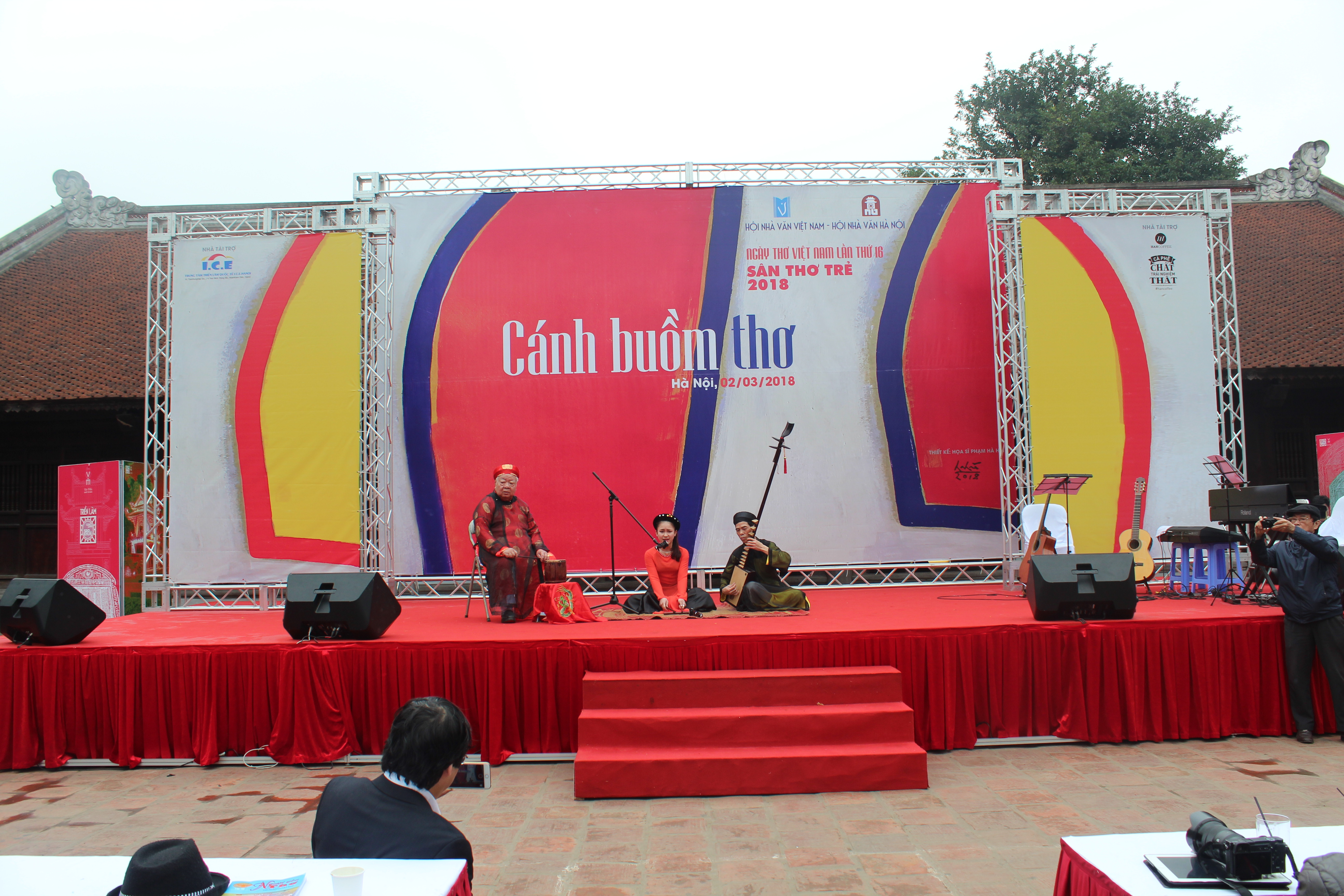 ( A performance of traditional Ca Trù Vietnamese music)
In commemoration of the 50 years since the General Offensive in the Spring of 1968( 1968-2018), in the Garden of the Doctoral Stelae, Van Mieu-Quoc Tu Giam, the organizational board chose to introduce to the masses photos of those writers who personally struggled during the General Offensive of that Spring.
Translator: Chuong Van