Recognized as a leading destination of Hanoi, every day the historic site attracts thousands of tourists among who are disabled tourists. Recently, Van Mieu-Quoc Tu Giam built a new sanitary block that is bigger than the old one and added new restrooms reserved for the disabled.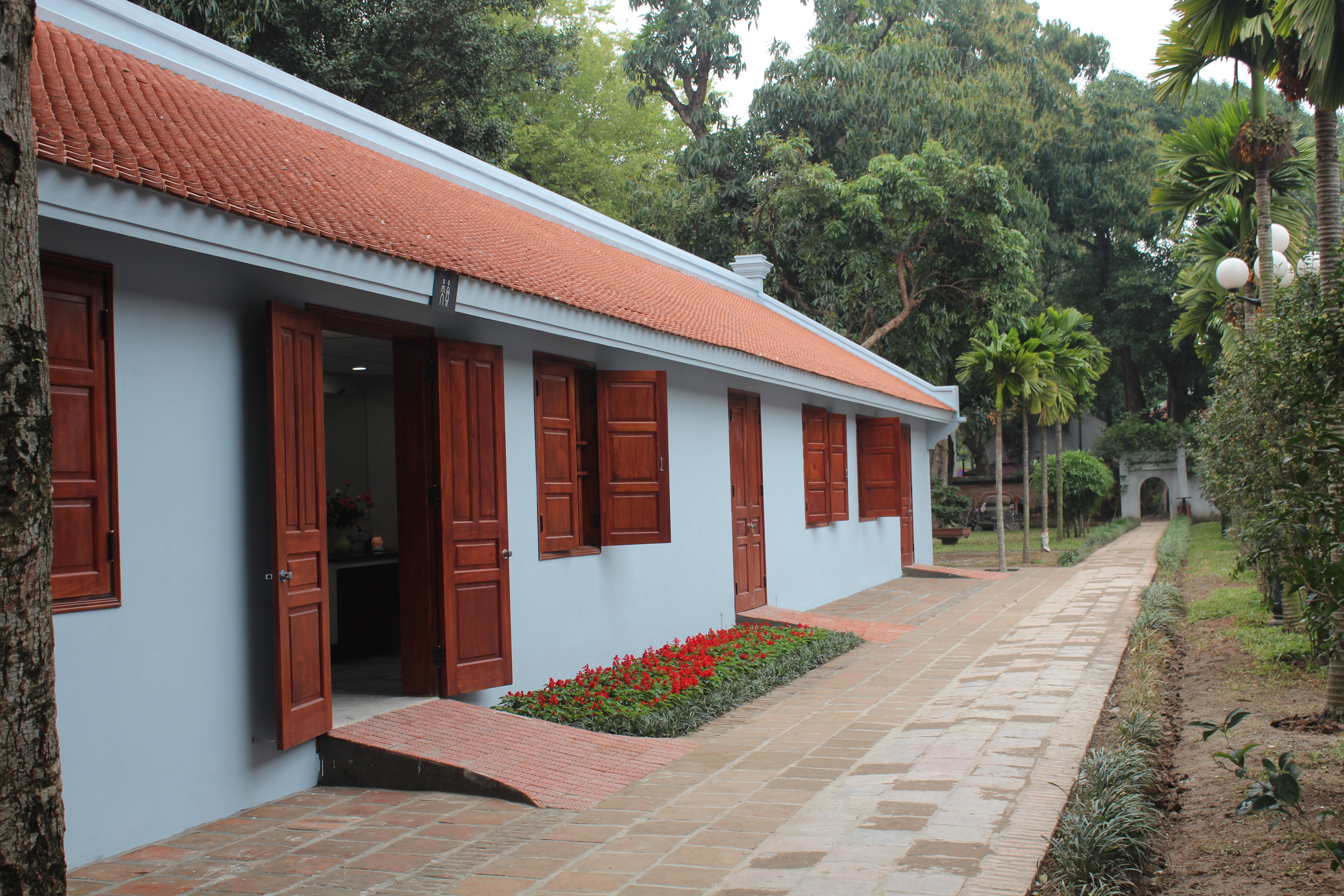 Construction of the new restrooms began on October 1, 2017 and was completed on January 29, 2018. The new sanitary block added rooms specifically reserved for disabled tourists. The main entrance is paved with special bricks with rough surface and the entrance slopes gently, making it convenient for wheelchairs to get inside. The restrooms for the disabled are equipped with strong metal handrails allowing disabled tourists to easily manage by themselves. The restrooms feature modern, easy-to-use devices, such as fans for ventilation, and automatic hand-dryers. The design of the new restrooms includes special touches like real flowers and air fresheners to create a pleasant and welcoming atmosphere for tourists. Furthermore, helpful sanitation workers are willing to help all tourists get inside or open doors. The new sanitary block will surely satisfy visitors.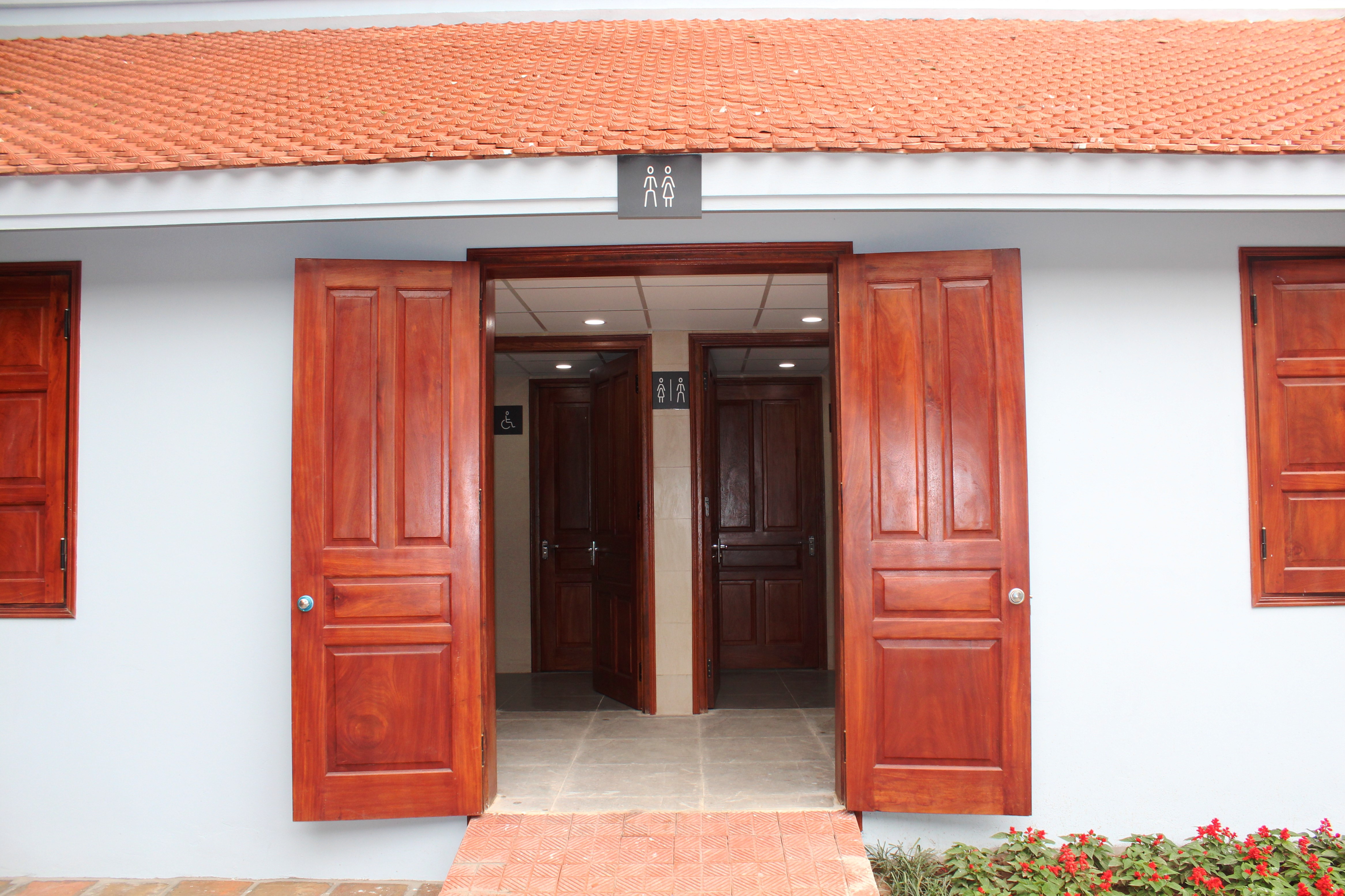 ( The entrance of the new sanitary block)
( New restroom for disabled tourists)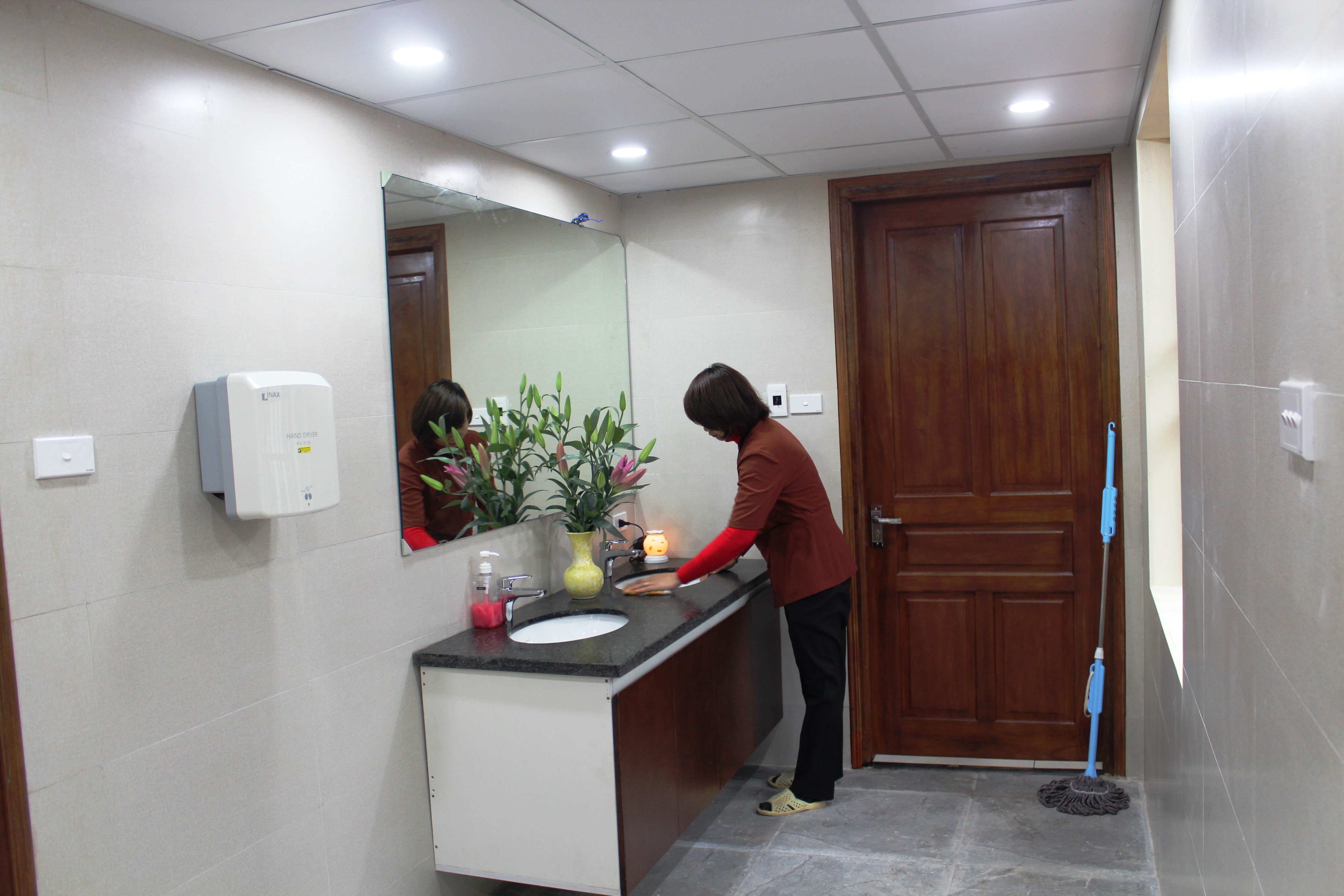 (A sanitation worker is cleaning up lavatory basin)
Van Mieu-Quoc Tu Giam is improving services in the hope of pleasing all visitors, doing its best to retain the title as "the top-ranking destination of Vietnam in 2017" recognized by Ministry of Culture, Sport and Tourism.