On his visit to the Special National Relic Van Mieu - Quoc Tu Giam, the Chairman of the Mongolian Parliament and his wife listened to a presentation of the history of the site, as well as the nation's long tradition of Vietnamese education and history. Mr. Miygombo Enkhbold and his wife have also observed the sophisticated architecture of Van Mieu; and have a greater understanding of Vietnamese culture and traditions.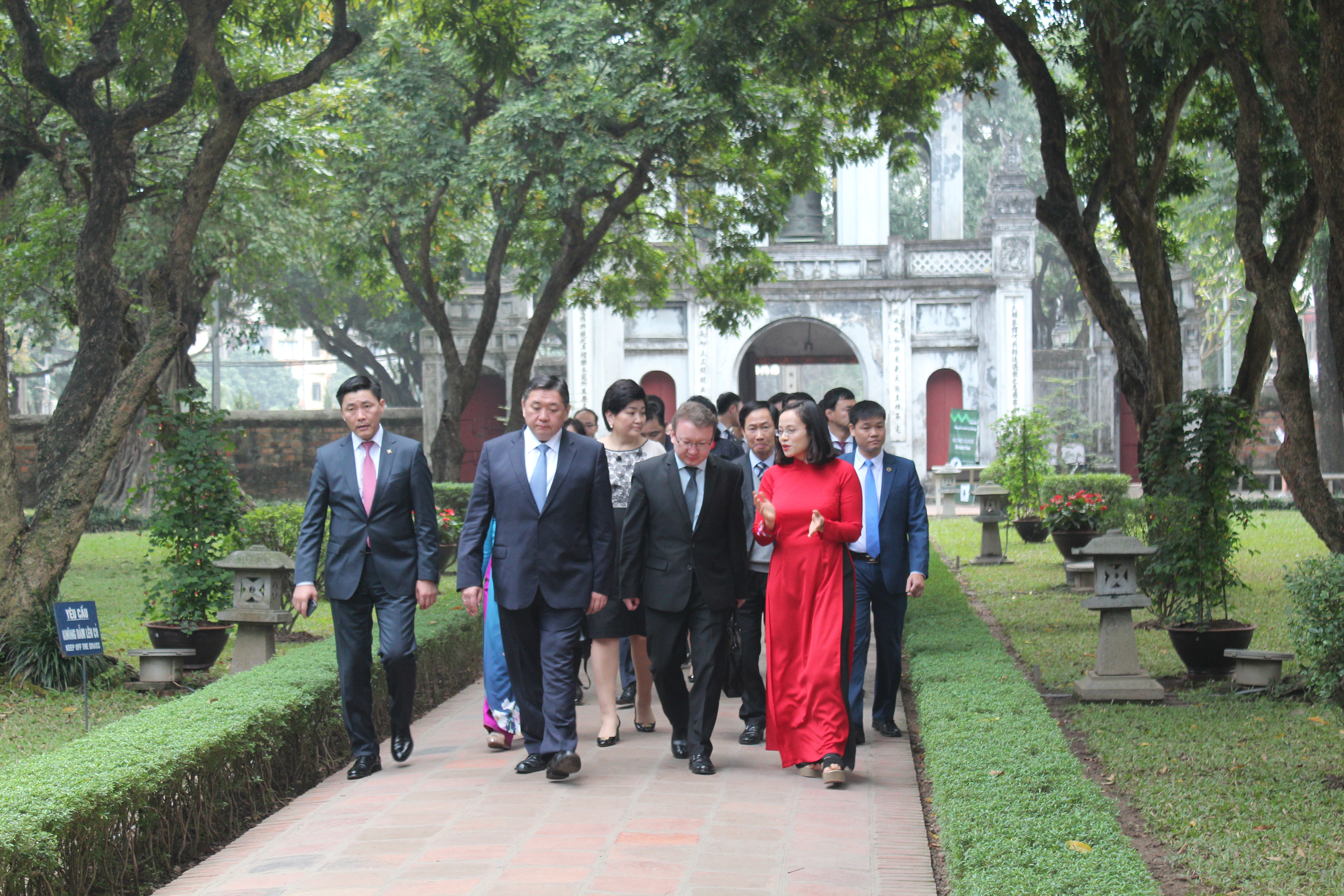 During the visit, Mr. Enkhbold and his wife showed particular interest in the 82 Doctoral Laureates' stone stelae, these are a valuable heritage in terms of art and history. He expressed a great deal of admiration and respect towards these historical relics.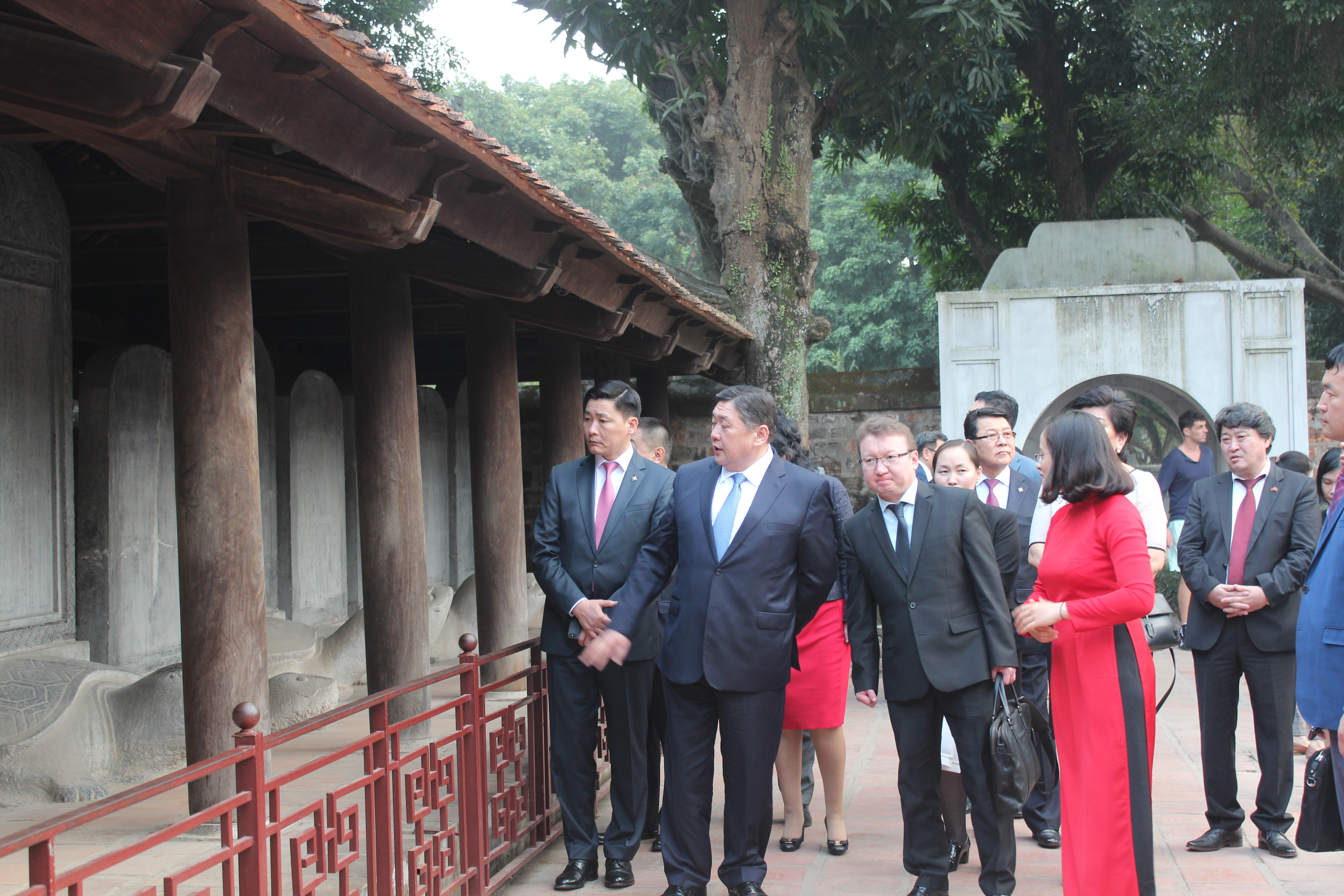 Before finishing the visit, the Chairman wrote the following in the Visitors Book ; "Thank you and Congratulations on preserving this precious history for future generations", to express his respect towards Vietnamese education, history and cultural values.
The Mongolian Chairman - Miygombo Enkhbold and his wife would like to express their thanks to the Vietnamese people and their wish that Van Mieu – Quoc Tu Giam continues to develop, preserve and promote the Nation's traditions.
Translator: Bich Phuong