A CEREMONY TO COMMEND 98 BEST VALENDICTORIANS GRADUATING FROM UNIVERSITIES AND COLLEGES IN THE CITY IN 2022 IN VĂN MIẾU – QUỐC TỬ GIÁM
Hanoi authorities have held a ceremony to commend 98 best valedictorians graduating from universities and colleges in the city in 2022 in Văn Miếu - Quốc Tử Giám.
Many of this year's valedictorians are members of the Communist Party of Vietnam and also examples of self-improvement, and winners of national and international scientific awards.
At the ceremony, Vice Secretary of the Hanoi Party Committee Nguyen Van Phong stressed talents are national resources, especially in Hanoi, one of the largest academic hubs in the country. He shared that: "The tradition of study and appreciation for learning has always been promoted and preserved over the historical periods of Hanoi. The valedictorians honored today are representatives of millions of students in Hanoi. They are the precious assets of the capital and the country. Hanoi in particular, and Vietnam in general, are entering a new stage of development, so the capital continues to exert its growing influence as the country's political-administrative hub, a major center in the economy, culture, education, science-technology, and global integration. Such status and success are thanks to the effective utilization of cultural and human resources for socio-economic development"
Hanoi has honored 2,067 valedictorians from universities and colleges in the city for over 20 years since 2003.
On behalf of the valedictorians present at the ceremony, Nguyen Khanh Linh from the Academy of Journalism & Communication expressed her thanks to the authorities, teachers, and parents for the utmost support during their academic life.
Linh expected that today's young people, with enthusiasm and knowledge, will take a pioneering role in promoting socio-economic development and contribute to realizing the city's desire for innovation and development.
On this occasion, Linh called for more support from the Party and the Government for youth and to create a favorable environment for young talents to contribute to the development of Hanoi in particular and Vietnam in general.
The cadidates making offering to Chu Văn An at Thái Học courtyard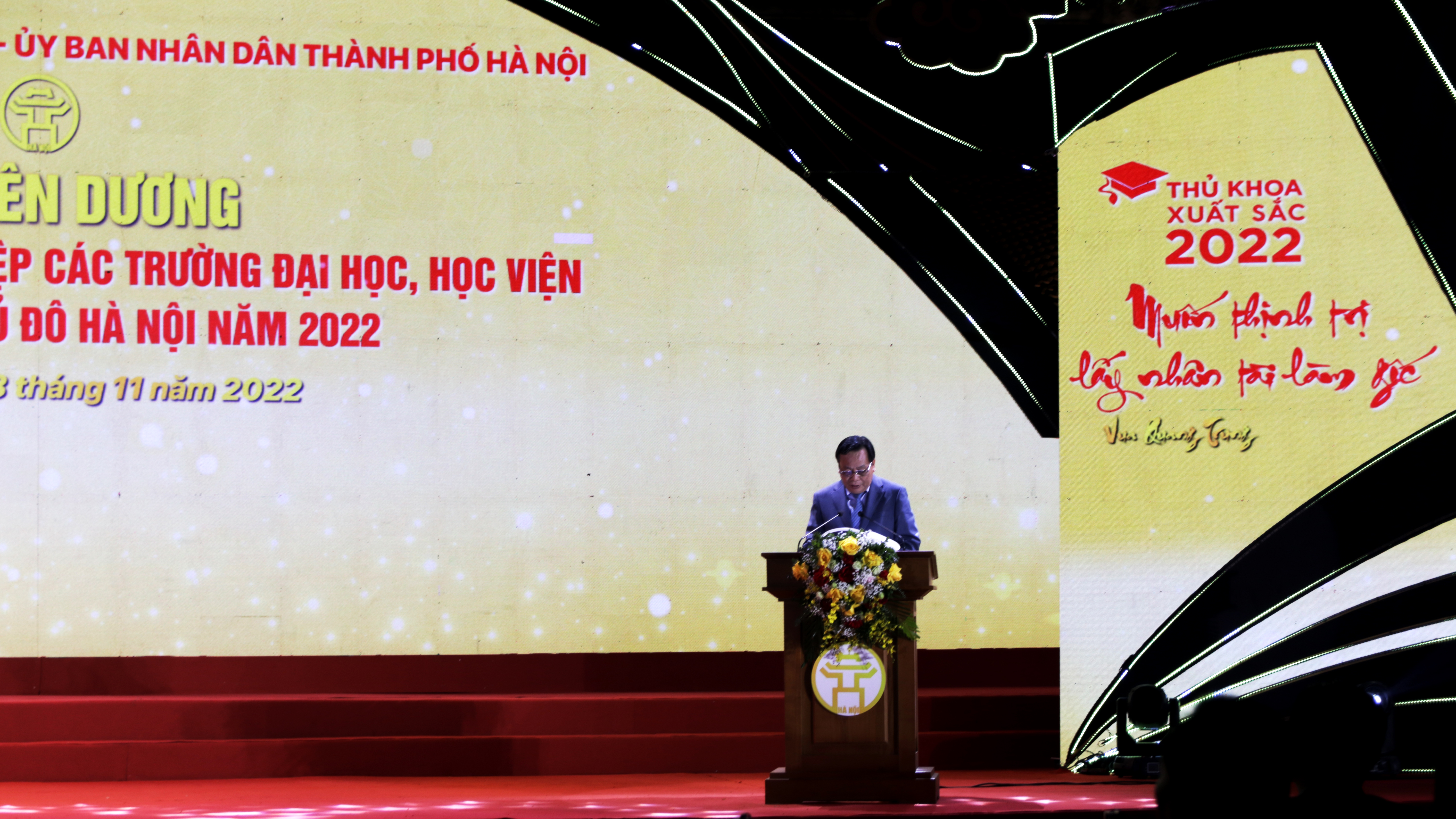 Vice Secretary of the Hanoi Party Committee Nguyen Van Phong spoke at the event
The leaders of Hanoi People's committee giving certificate of satisfactory to the excellent students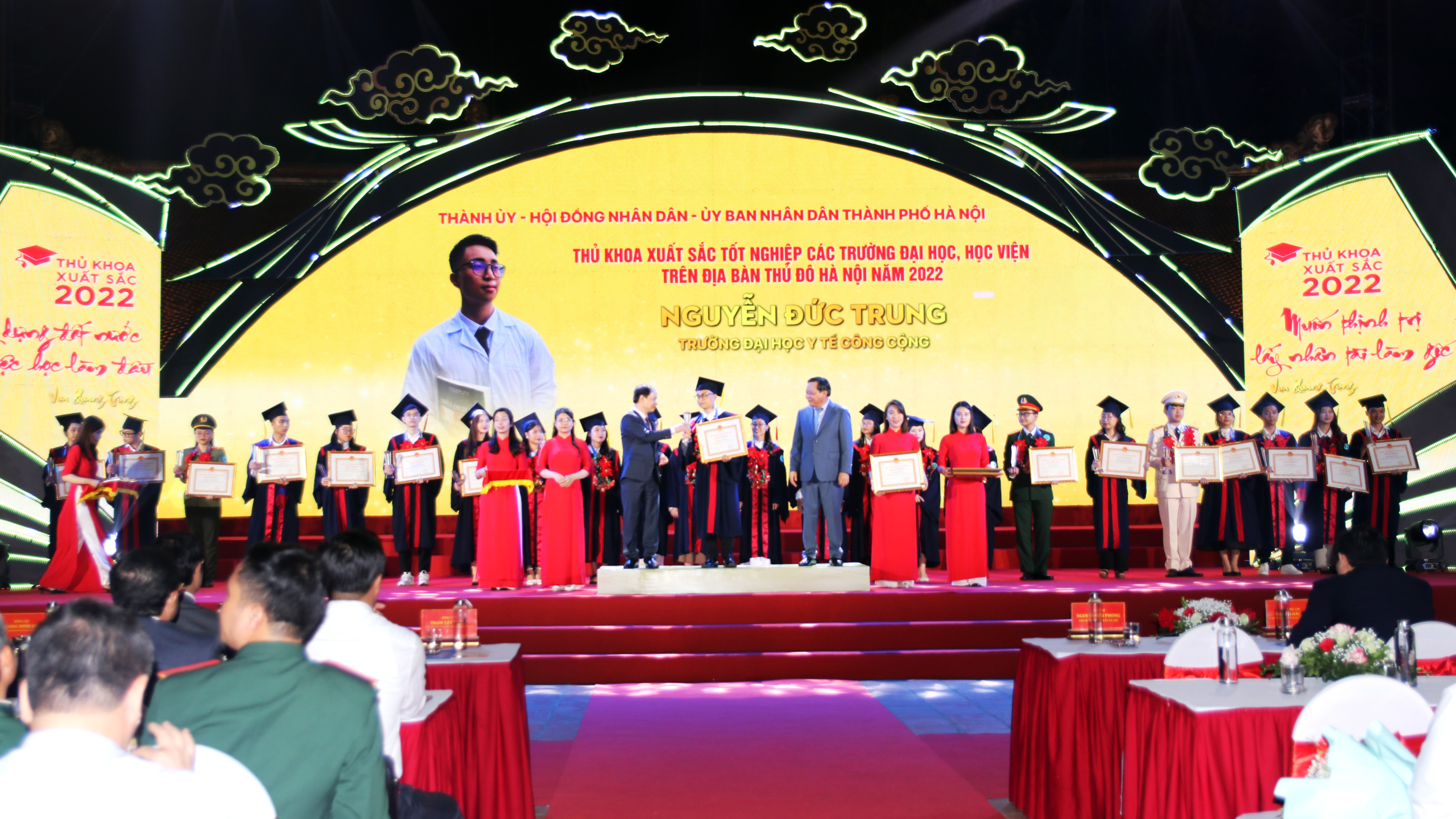 The leaders of Hanoi People's committee giving certificate of satisfactory to the excellent students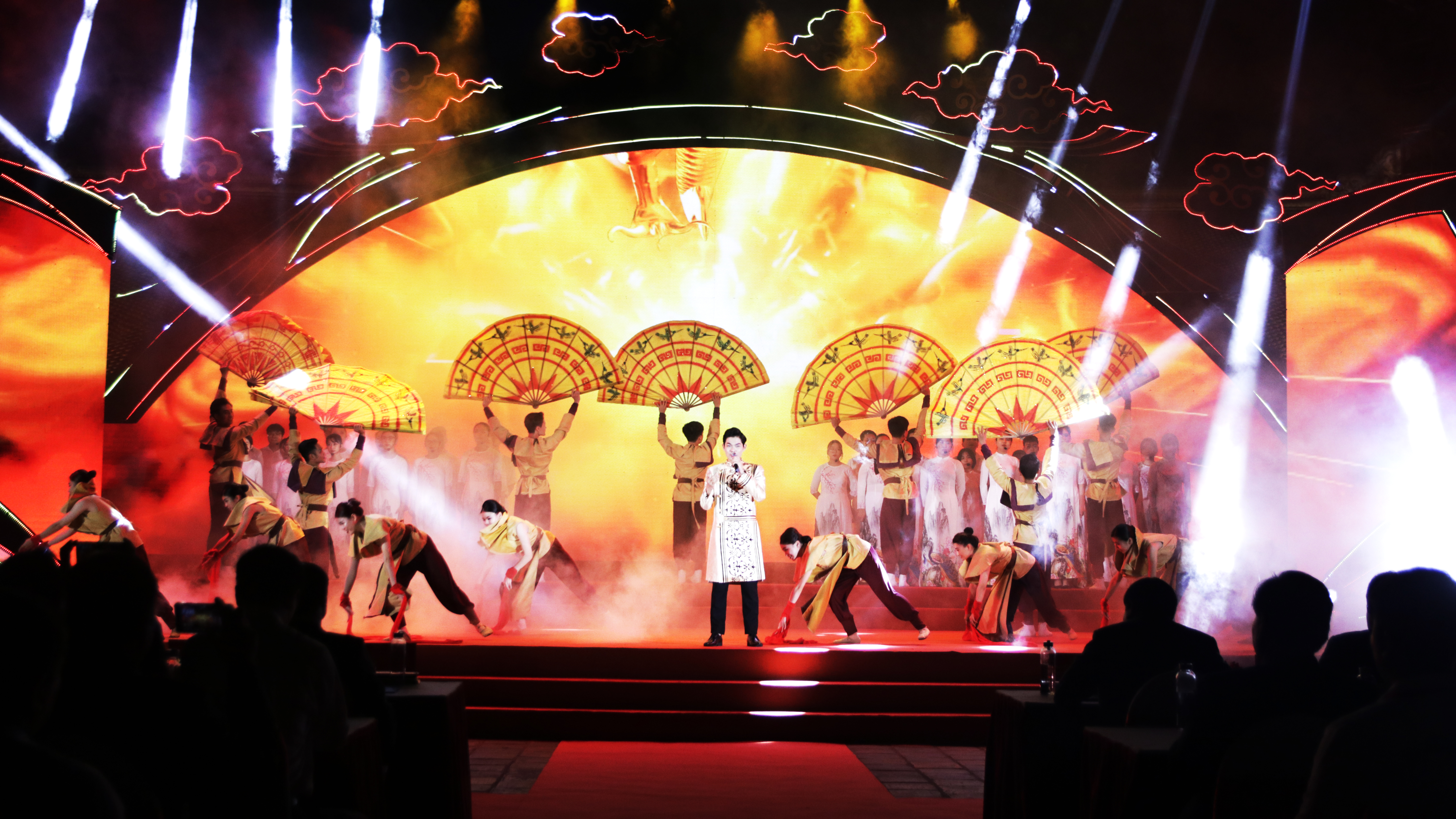 Music performance
Translator: BP