THE HESSEN SCHOLARSHIP AWARDING CEREMONY FOR OUTSTANDING VIETNAMESE STUDENTS OF 2021-2022 SCHOOL YEAR HELD AT THE VĂN MIẾU-QUỐC TỬ GIÁM
On May 19, 2022, the Scholarship Awarding Ceremony of the State of Hessen, Federal Republic of Germany for excellent Vietnamese students for the academic year 2021-2022 took place at Thai Hoc area of the Văn Miếu-Quốc Tử Giám. The Organization Board awarded 111 scholarships to excellent students.
Attendees at the scholarship awarding ceremony were Dr. Bui Cong Tho- Chief Representative of Hessen office in Vietnam; Mr. Oliver Schwart-First Secretary of the German Embassy, representatives of universities in Vietnam, news agencies, and 111 excellent students.
This year, 111 students, on behalf of 250 excellent students throughout the country, attended and received scholarships. They are all excellent students from vocational schools, colleges, universities and academies across the country.
Since its establishment in 1989, the Hessen Scholarship Awarding Ceremony for Vietnamese students with excellent academic achievements by the Ministry of Science and Arts of Hesse and the World University Support Organization – Germany has awarded thousands of scholarships to students. This activity contributes to encouraging and motivating many Vietnamese students, especially students with difficulties. Thereby, the activity also shows the strong cooperation relationship between Vietnam and Germany, not only contributing to encouraging the learning spirit of Vietnamese students but also promoting the development in the field of education, training and scientific research between the two countries.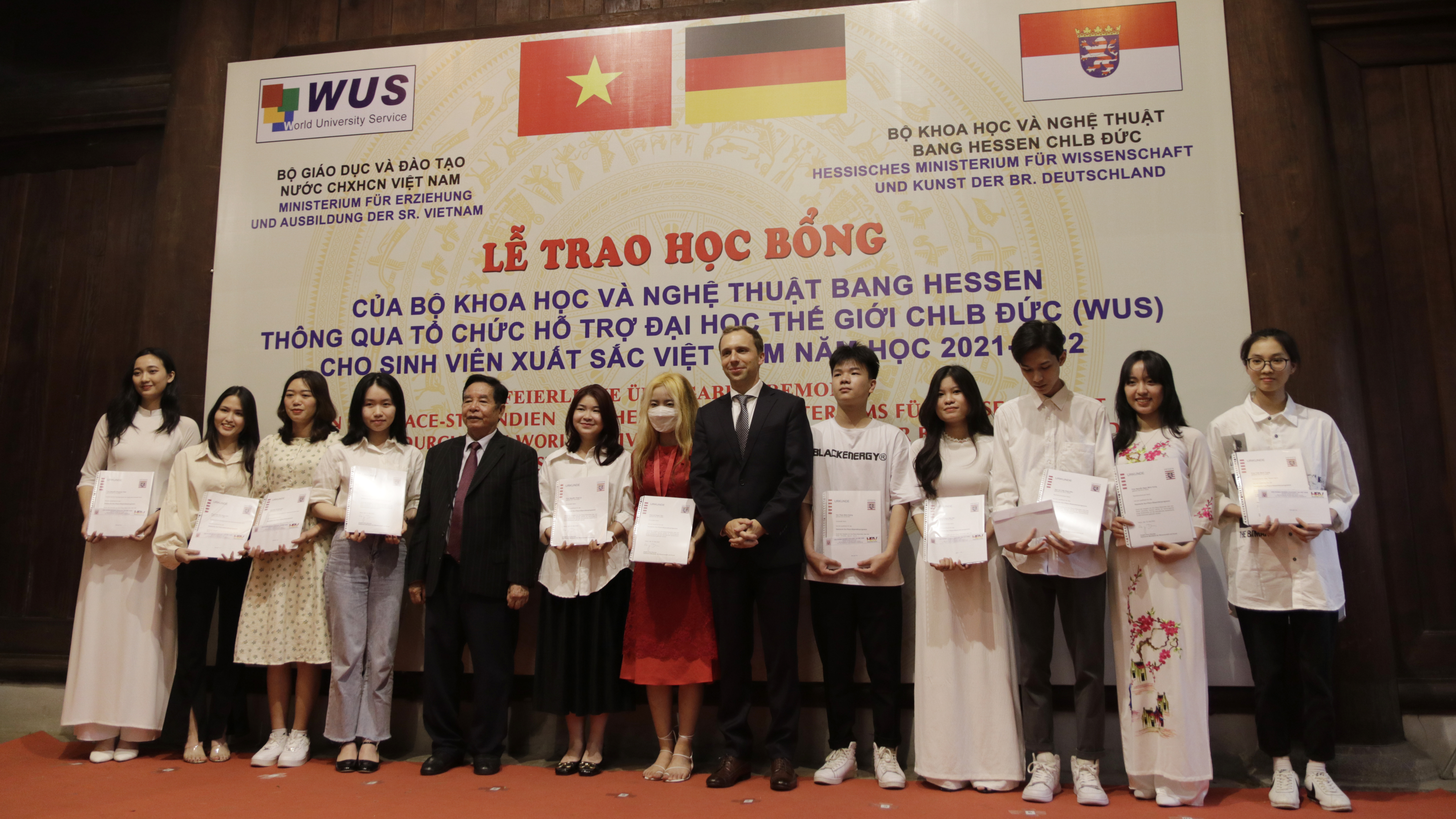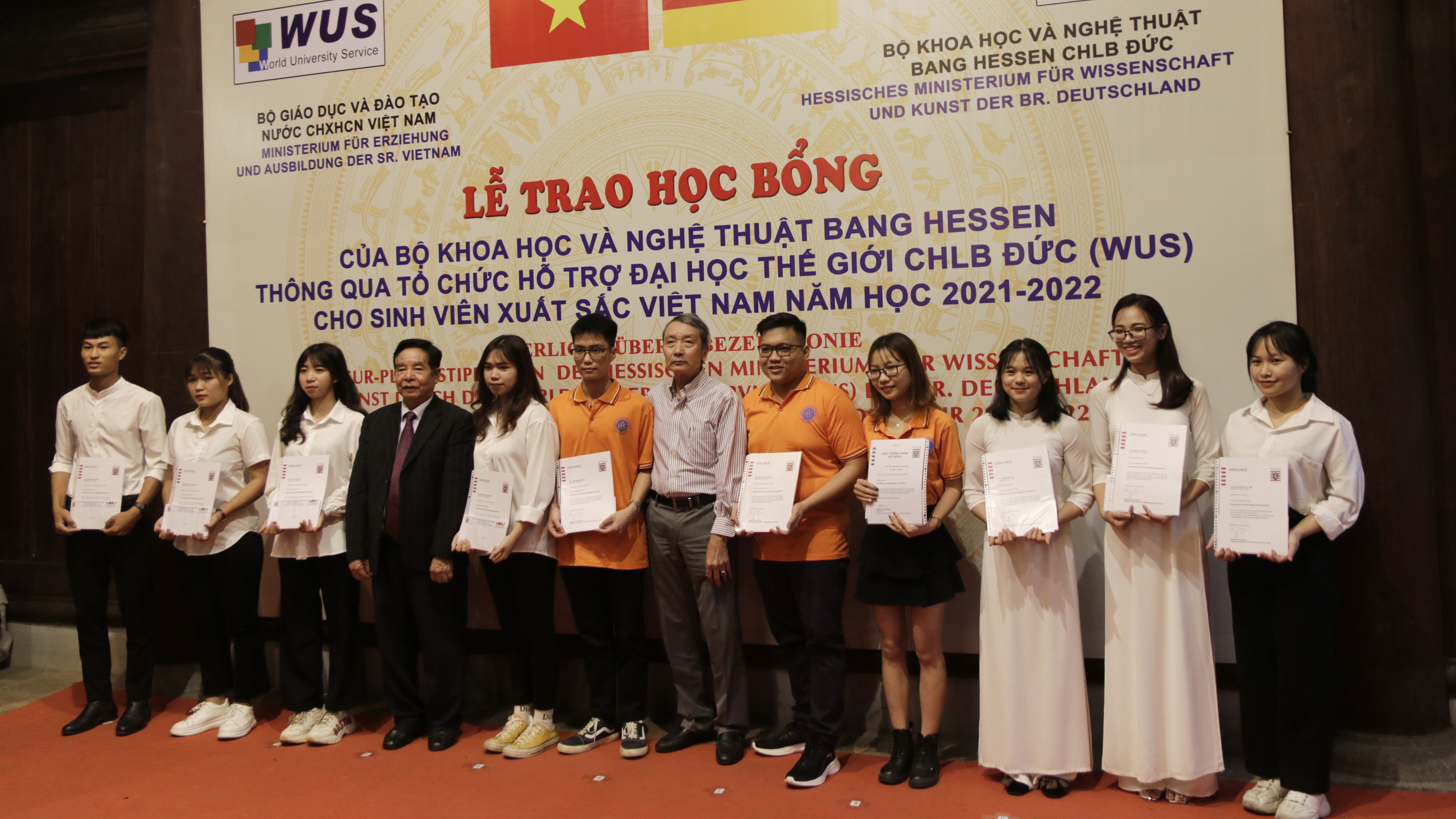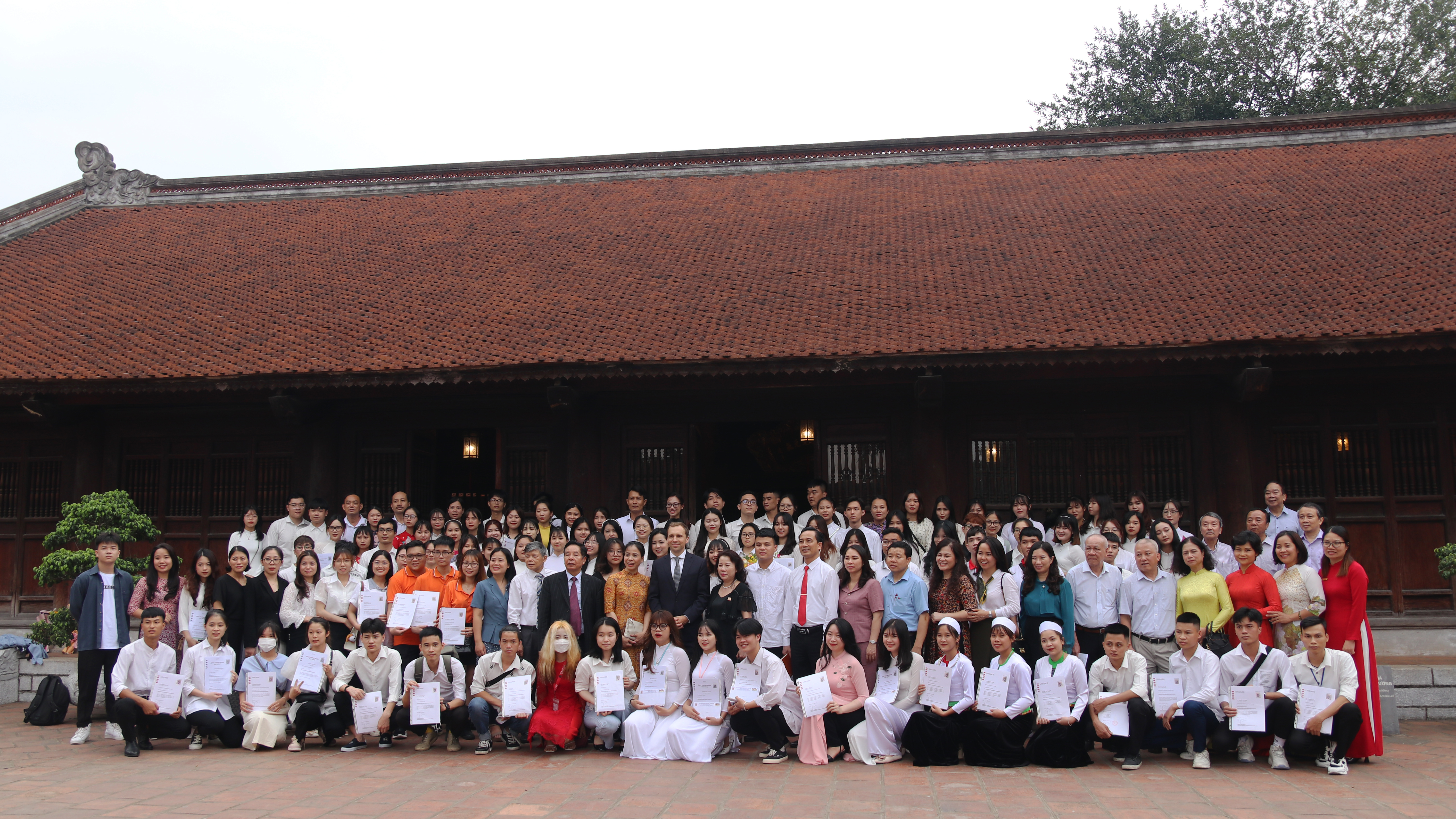 CT