NATIONAL FINAL AND THE 20TH ANNIVERSARY GALA OF "LITTLE TRẠNG NGUYÊN" COMPETITION AND "BEAUTIFUL HANDWRITING" COMPETITION
On the morning of May 8, at the Special National Landmark of Văn Miếu – Quốc Tử Giám, Tien Phong and Children Newspaper, Hong Ha Stationery Joint Stock Company coordinated to organize the National Final and the 20th Anniversary Gala of "Little Trạng Nguyên".
There were 300 excellent students who took part in the final round.
There were 123 students in grades 2, 3, 4, and 5 who took part in the individual round of the "Little Trạng Nguyên" competition to win 12 prizes for first title of first class laureates. All of them continued to compete in the Team Round with their knowledge of life skills to win 41 first titles of first class laureates, 41of the second class laureates and 41 of the third class laureates.
105 students of grades 2, 3, 4, and 5 participated in the Beautiful Handwriting Contest and won 4 first prizes, 12 second prizes, 16 third prizes and 73 consolation prizes.
In the Golden Board Competition there were 72 students from grades 6, 7, and 8 registered for the individual round to win 6 Trang Nguyen prizes, 6 Bang Nhan prizes, 6 Tham Hoa prizes and 54 Hoang Giap prizes. This is the first year students from grade 8 attended the festival.
In order to reach the Final Round, the students spent many months competing in the preliminary round ("Little Trạng Nguyên" and Beautiful Handwriting Competition on Hard Learning publication; The Golden Board contest registered in Tien Phong and Children publication). The students with the highest scores were invited to the Finals Festival Day today
In particular, this year the 20th Anniversary Gala of "Young Trang Nguyen" took place to celebrate the 20-year-old favorite knowledge festival of childhood.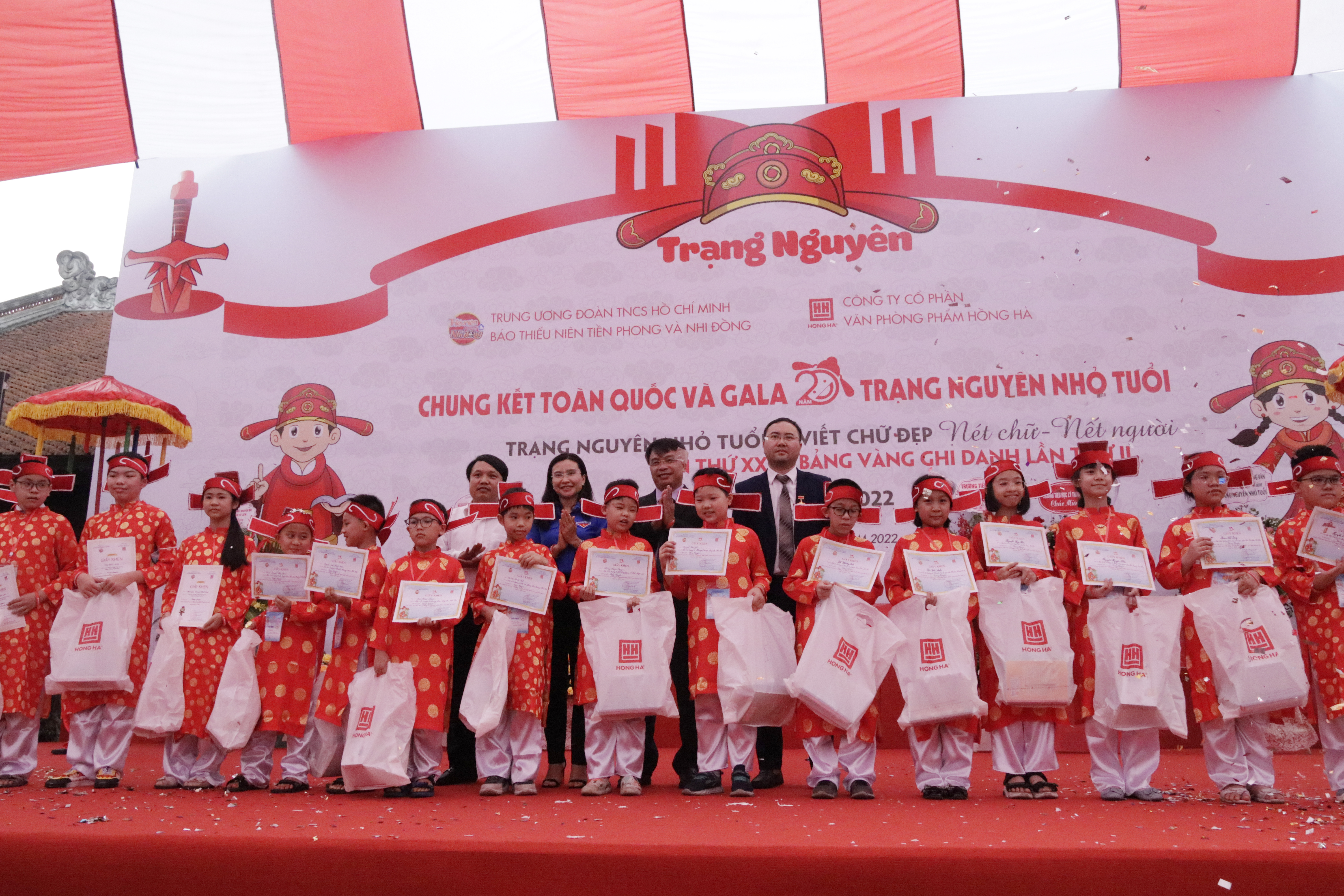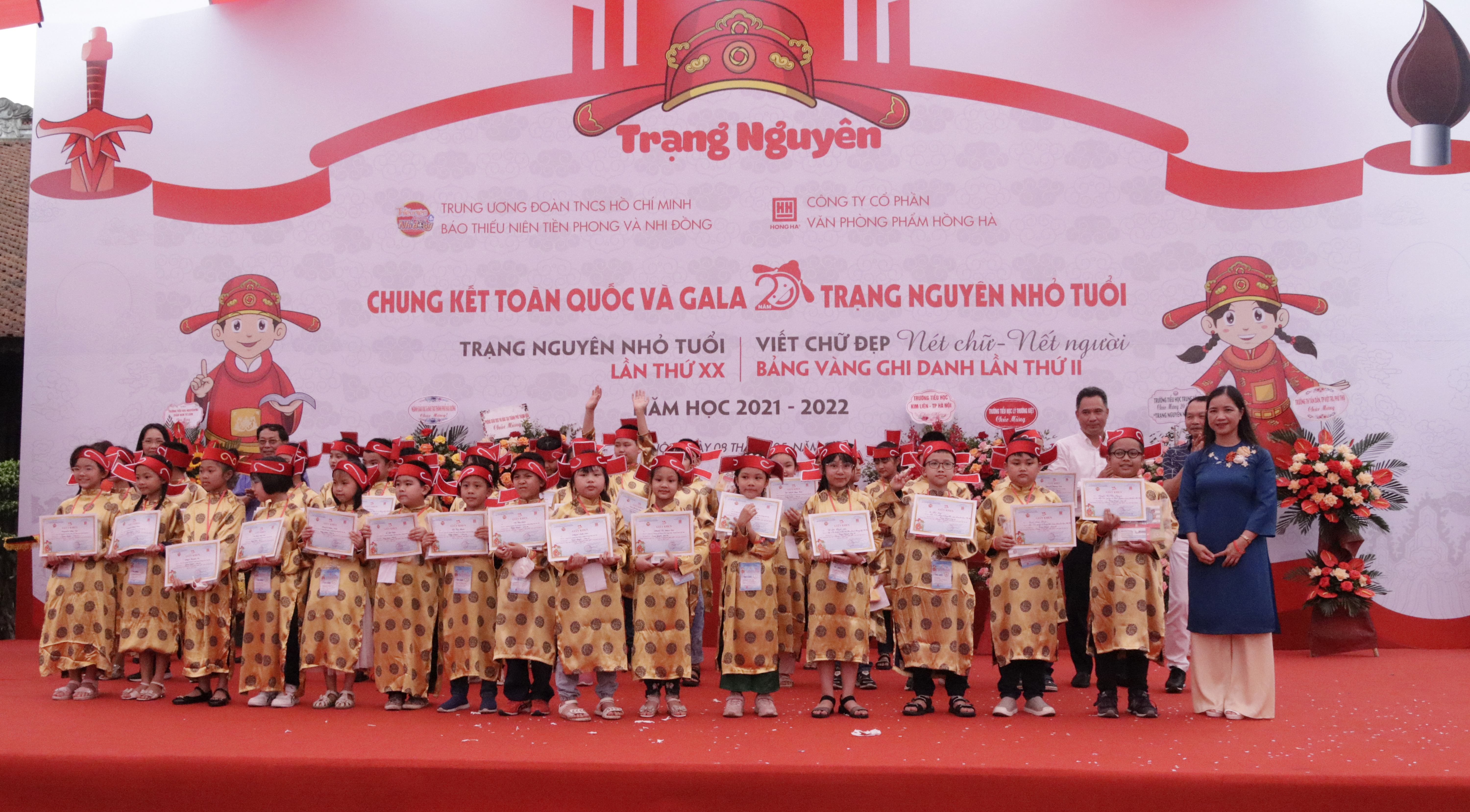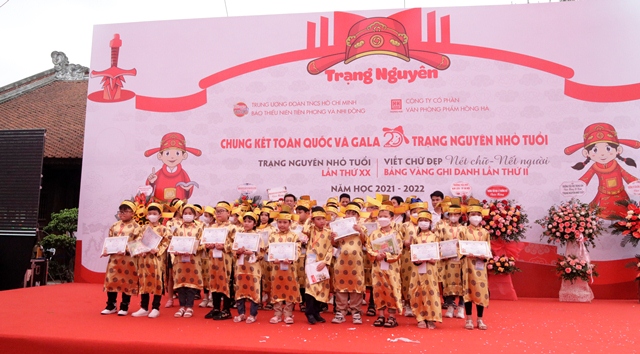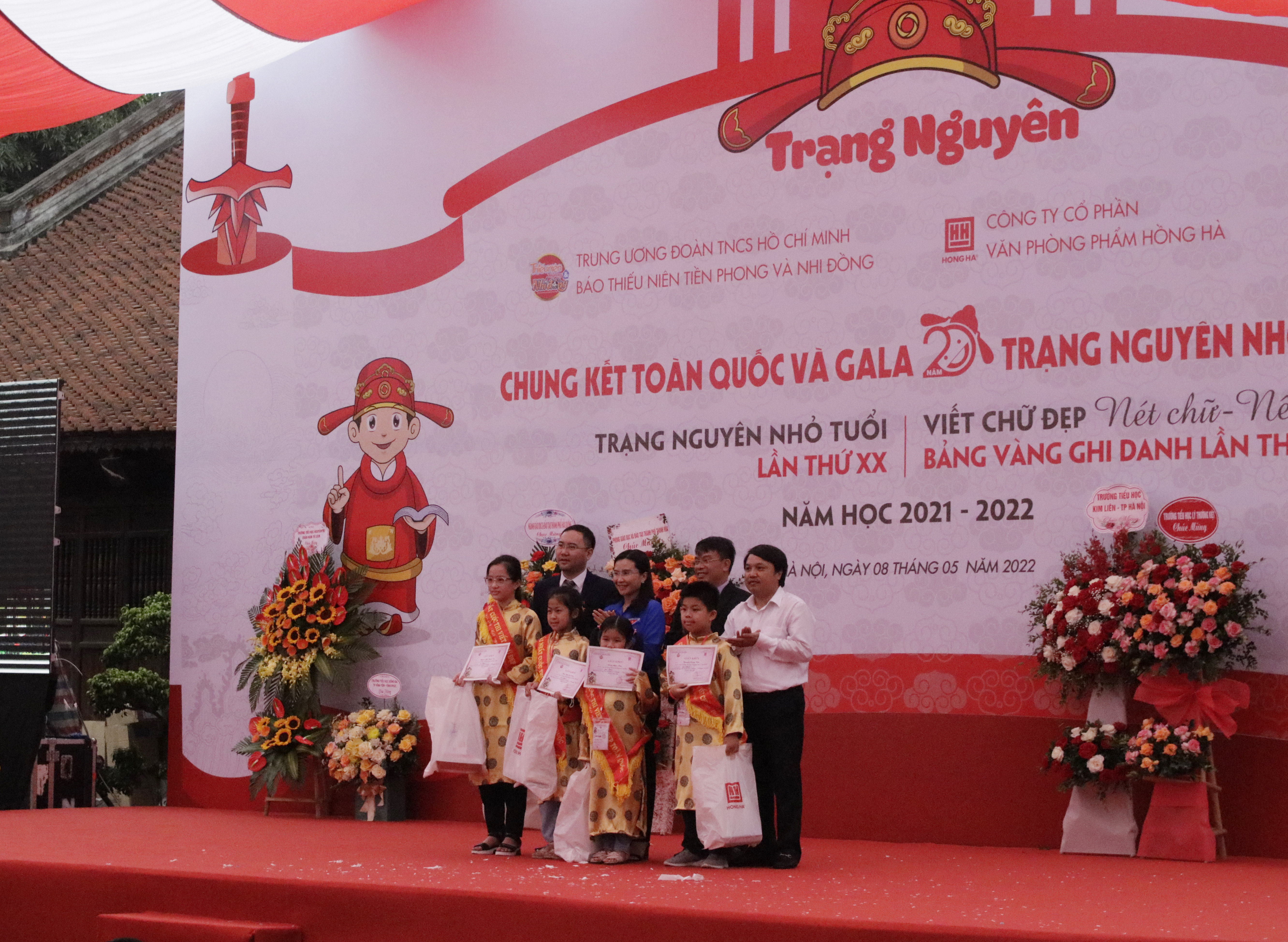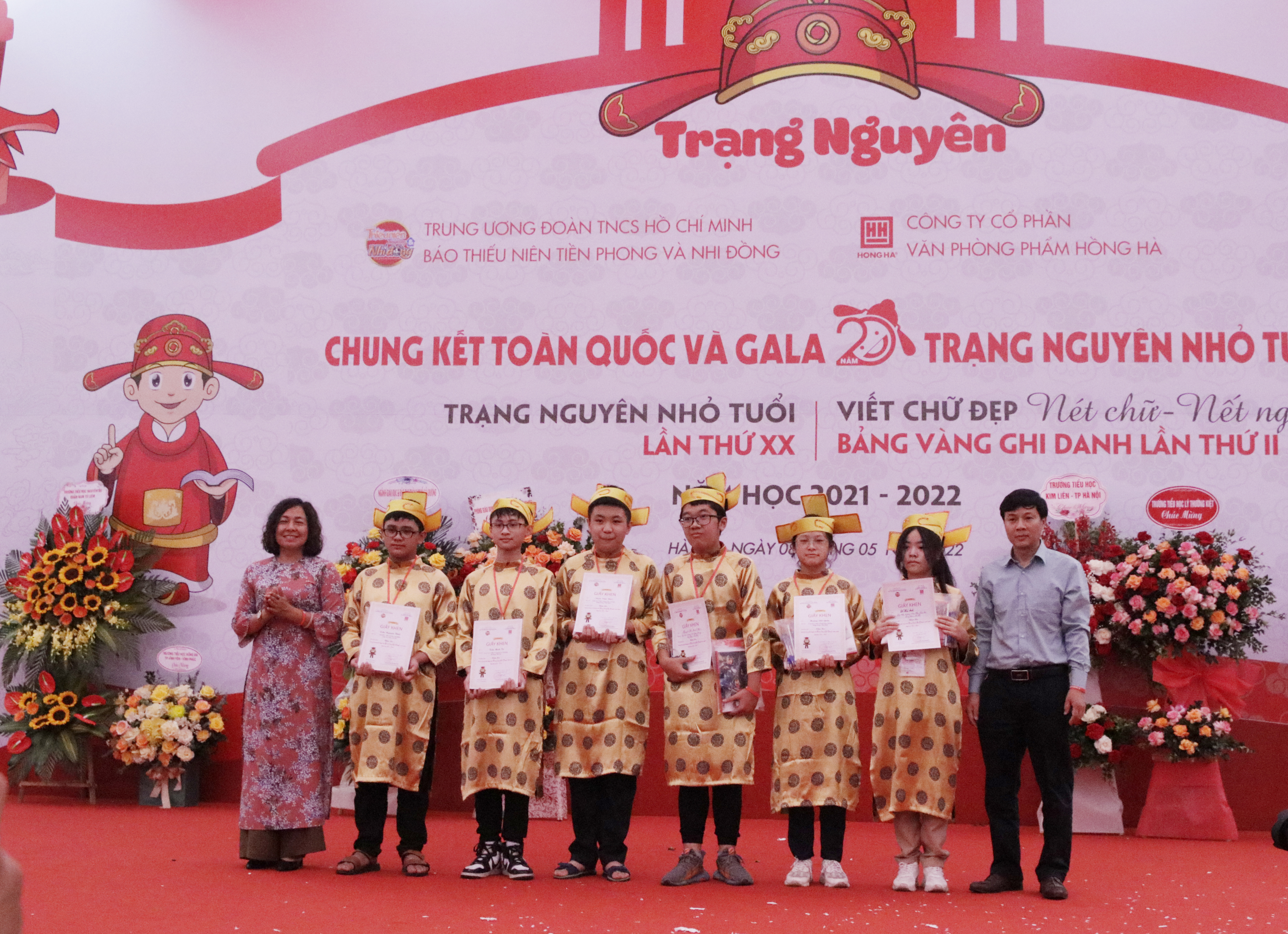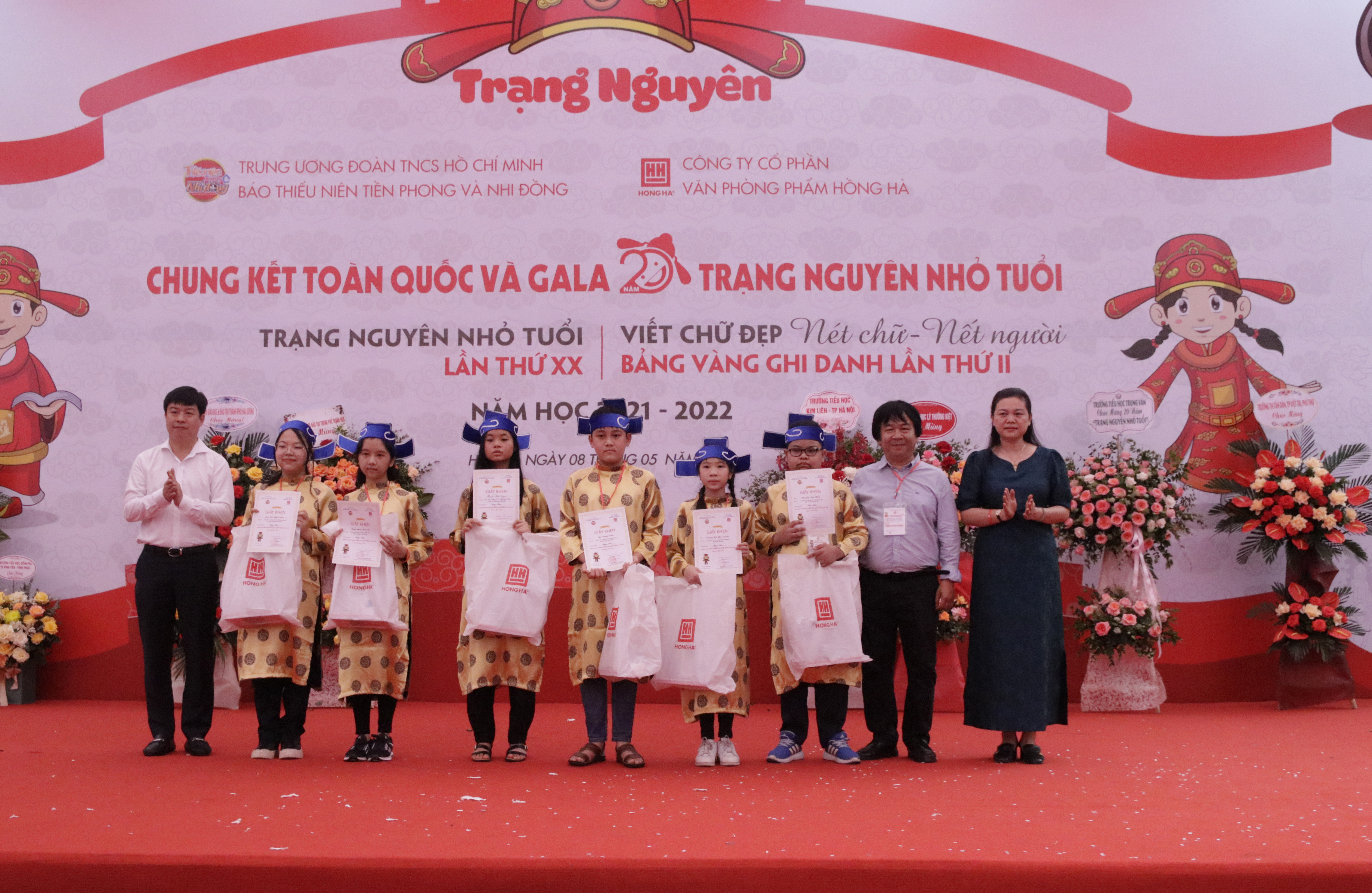 LH