EAGERNESS TO VISIT THE VĂN MIẾU-QUỐC TỬ GIÁM FOR STUDIES
As soon as the Văn Miếu-Quốc Tử Giám reopened, the students of Hanoi Metropolitan University had an interesting study tour here. The students had a chance to gain broad knowledge and enjoyed memorable moments.
As part of the training program for sophomores of the Faculty of Culture and Tourism, the students came here to learn about the history the relic, especially the Sino-Nôm documents that are found on the wood panels, stone steles, bells, stone plaques.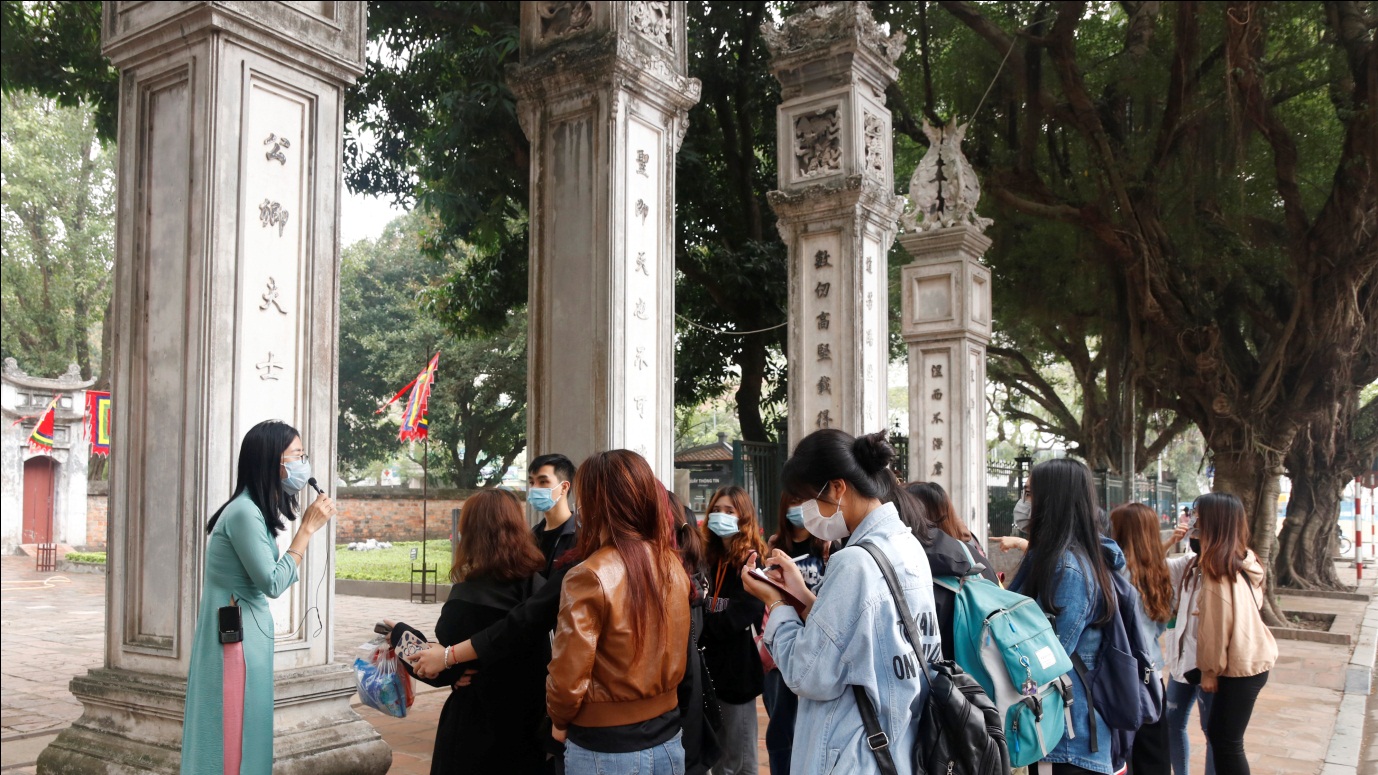 The study tour took place in a very exciting atmosphere and proved effective as the students always took the time to exchange information with their guide. Before that, they sought information about the Site as well as Sino-Nôm documents. This helps students to easily grasp the knowledge conveyed by the guide and prepare questions for their discussions.
Hứa Duy Hoàng said, "Today's tour not only helpes me and my friends learn more useful knowledge, but also learn the essential skills of a tour guide, including communication, gesture, voice, and especially passion for the profession and the necessary insights "
CT