MEETING WITH THE FORMER LEADERS AND ALUMNI, SPRING 2019
Every year the Centre of Scientific and Cultural Activities Van Mieu - Quoc Tu Giam organise a meeting for the former leaders and alumni as a respectable tradition. This activity organised annually keen to pay tribute towards the alumni who have had contributed greatly to the development and reservation of Van Mieu. It is also an occasion for the current managerial board to present the Centre's achievements including the challenges that the Centre has faced in order to preserve the site of Van Mieu- Quoc tu Giam past year.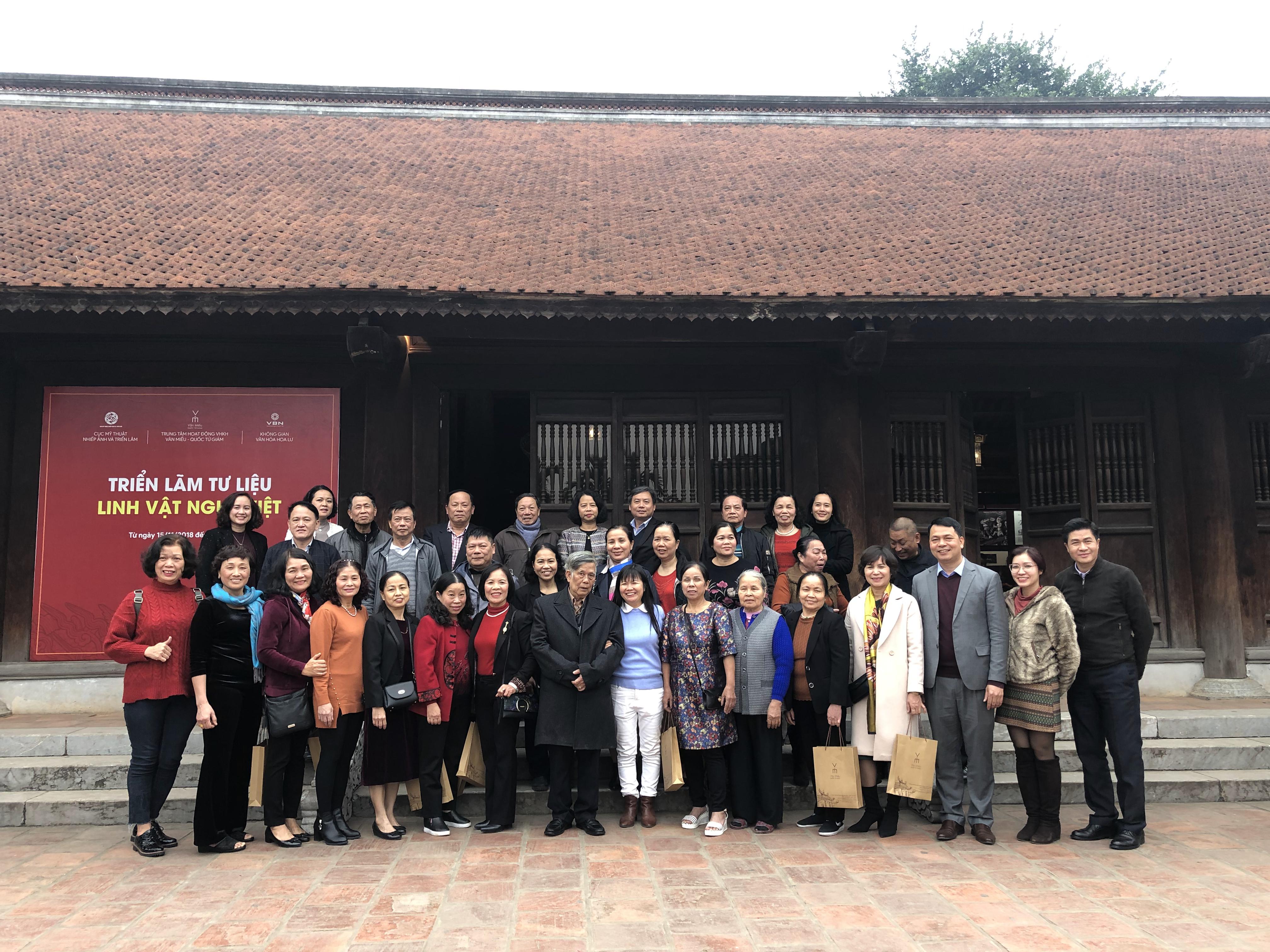 Posing for a group picture
2018 was a remarkable year since the Center's founding 30 years ago. The contributions made by the staff were recognized and highlighted. A certificate of satisfactory progress was issued by the Ministry of Culture, Sport and Tourism; Ministry of Foreign Affairs; People's Committee in Hanoi; Committee of Cultural Heritage; Public Security in Hanoi; and Department of Culture and Sport.
Mr. Pham Tu - one of the former Directors- replied that he as well as the other ex-staff felt deeply thankful of the Centre's gesture in remembering the alumni; he is proud to see that the achievements today has been contributed by many generations including himself. He recognized that Van Mieu - Quoc Tu Giam was change for the better.
Coming to the end of the meeting, Mr. Le Xuan Kieu has wished the former leaders and alumni a Happy New Year, wished for the Centre will achieve more in this new year.
Translator: Bich Phuong