THE 32ND ANNIVERSARY OF THE ESTABLISHMENT OF THE CENTER OF SCIENTIFIC AND CULTURAL ACTIVITIES VAN MIEU - QUOC TU GIAM
On April 25, 1988, the Hanoi People's Committee issued Decision No.1776/QD/UB establishing the Center of Scientific and Cultural Activities Van Mieu - Quoc Tu Giam. The Center is under the management of Hanoi's Department of Culture and Information (now Hanoi Department of Culture and Sports), with the function of managing, preserving and promoting the value of the Temple of Literature.
At first, the Center only had eight staff, divided into three teams of different expertise: On-site guides, Security and Sanitaries. The Director of the Department of Culture and Information Hanoi was also the Director of the Center. Up to now, the Center has four specialized rooms: Administration, Research, Education & Communication and Environmental Maintenance.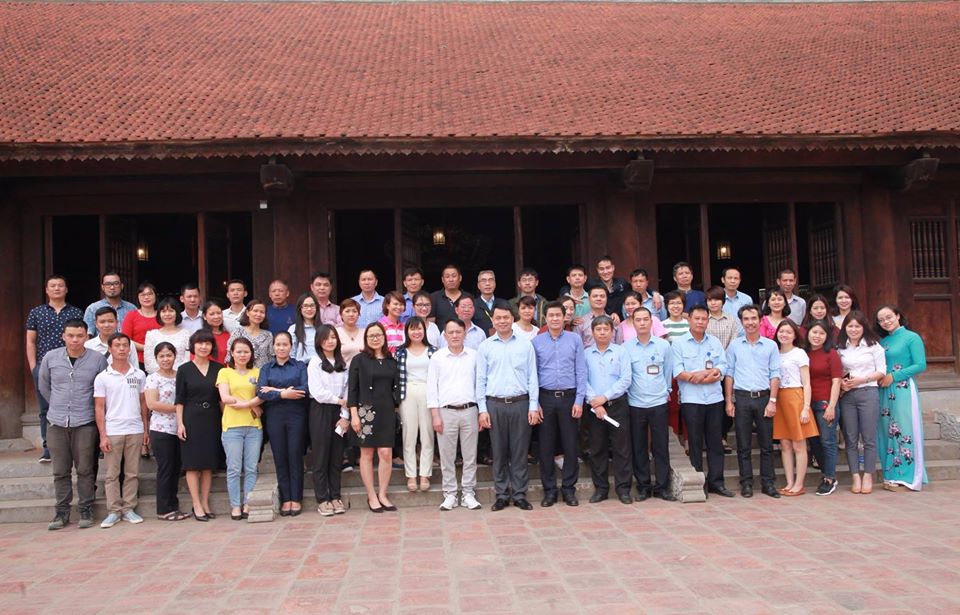 (Staff had a group photo)
For more than thirty years, the Center has always received the attention and guidance from the Central Committee and Hanoi Council; the support and assistance of many organizations and locals living around the monument. Besides, the efforts of generations of staff working at the Center have gradually turned the Temple of Literature from a degraded site into the limelight of the cultural and social life of the Capital, attracting a large number of domestic and foreign tourists; and is the pride of the nation's cultural heritage. With solidarity, creativity and innovation, the Center's staff have been working together to overcome the difficulties during the Covid -19 epidemic to continue developing sustainably.