The Center of Scientific and Cultural Activities Van Mieu–Quoc Tu Giam organized the 2019 "civil servant, official, employee" meeting on December, 26, 2018.
Mr. Nguyen Van Tu – Vice Director of the Center summarized the work and achievements from 2018. The staff focused on the content of his report and assessed the strong results of the center, as well as, areas of improvement. The Director, Mr. Le Xuan Kieu received comments, and requests from the staff of the center at the same time.
2018 was a remarkable year since the Center's founding 30 years ago. The contributions made by the staff were recognized and highlighted. A certificate of satisfactory progress was issued by the Ministry of Culture, Sport and Tourism; Ministry of Foreign Affairs; People's Committee in Hanoi; Committee of Cultural Heritage; Public Security in Hanoi; and Department of Culture and Sport.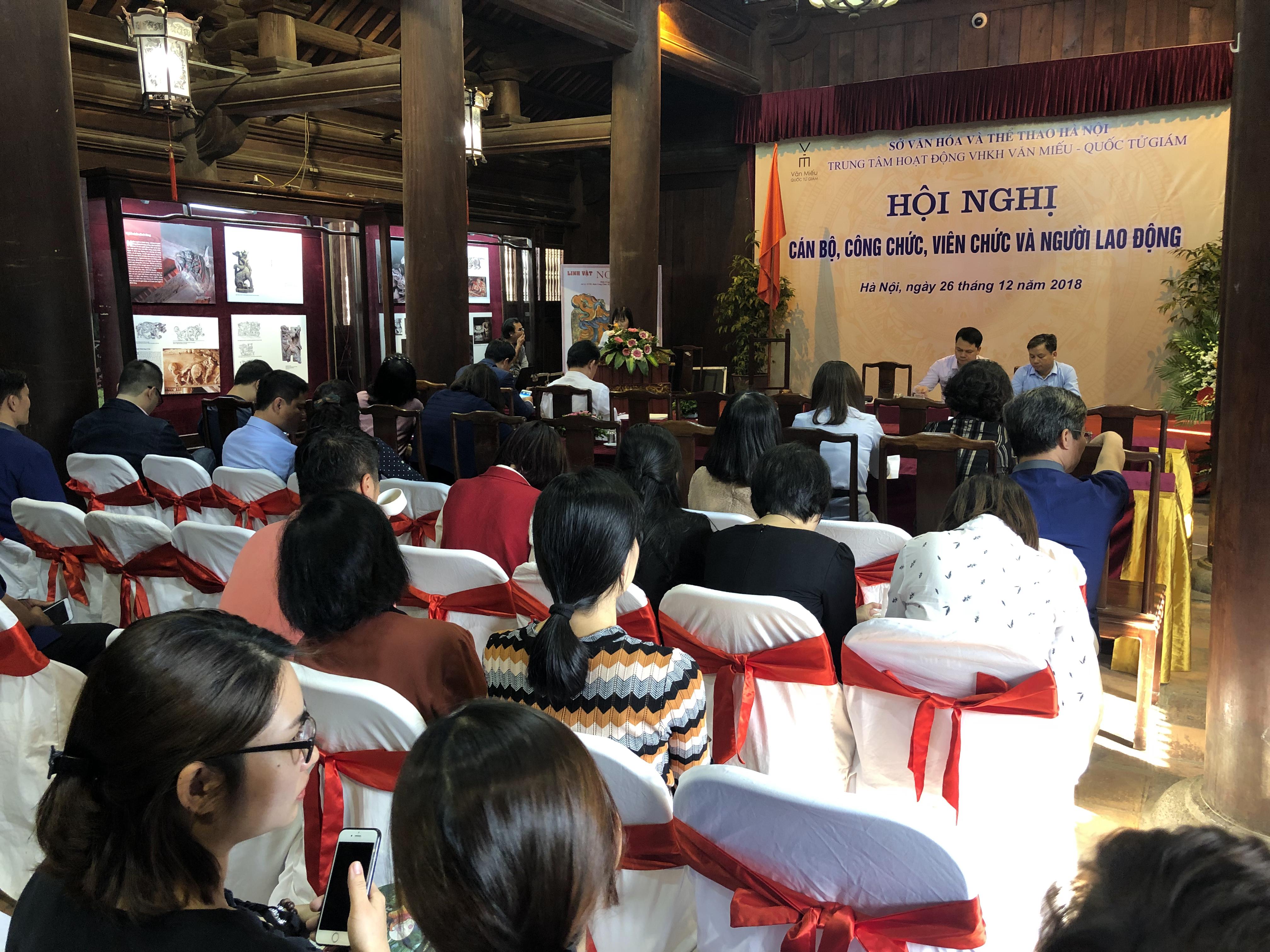 The attendants in the meeting
Mr. Le Xuan Kieu – Director asserted that the achievements were devoted by sustained efforts to present Van Mieu – Quoc Tu Giam as one of the top ten sightseeing attractions of Vietnam.
Translator: Bich Phuong