In the hope of creating a series of summer activities that will give the kids of the Capital the chance to get together and have their own practical experience, the Center for Scientific and Cultural Activities has worked together with Longlink Co., Ltd to organize a series of summer activities for kids carried out according to the main theme "Little candidates and Dreams". This event offers practical and interactive activities that were carefully worked out and intended to provide kids with skills and lessons taken in an interesting way. The series of summer activities will last between June 1st and August 20th, 2018.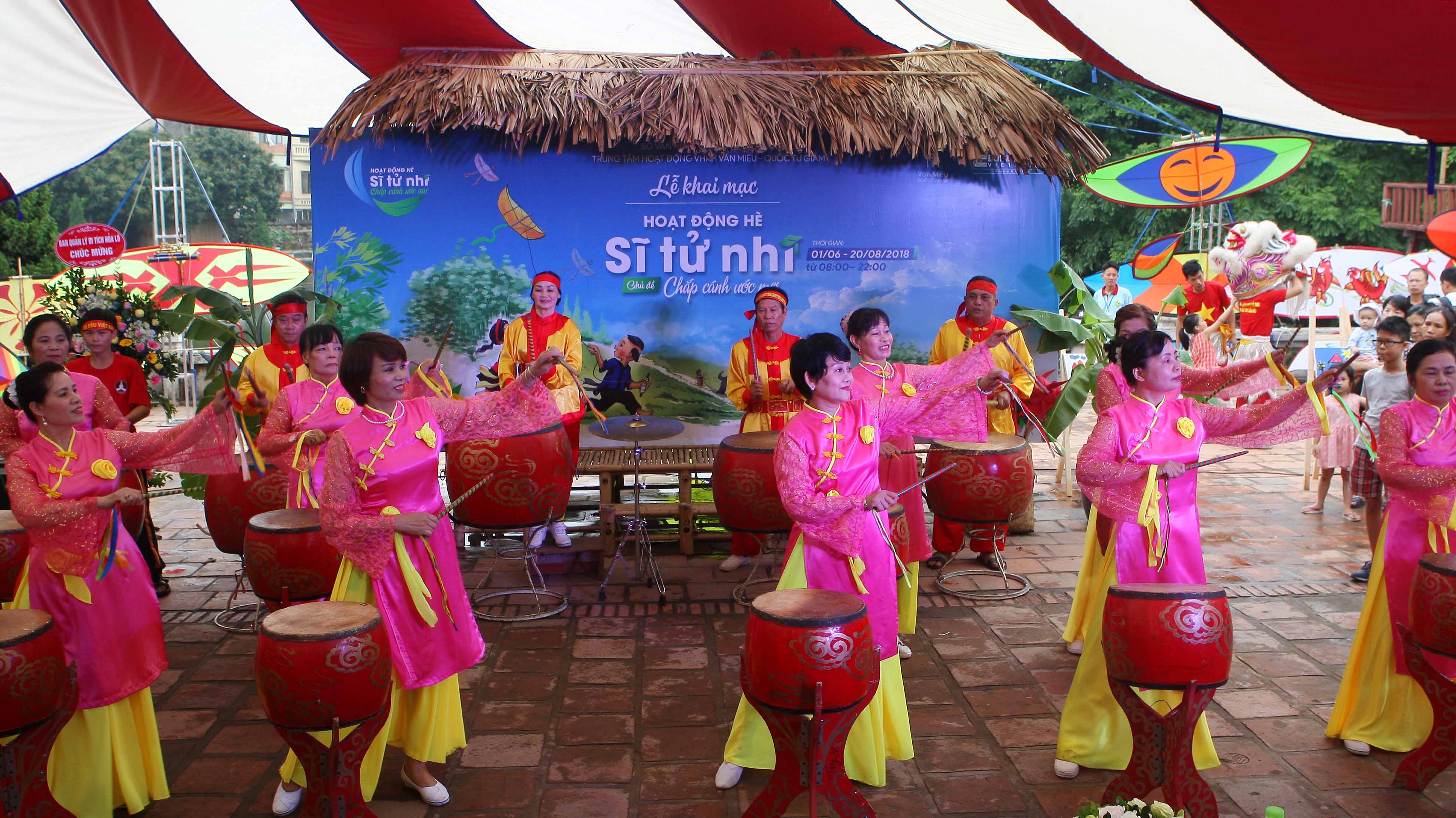 (Photo: A performance to start the opening ceremony)
The opening ceremony was carried out on the Children's Day(June 1st). The summer camp for the kids takes place every day( from 8:00 to 20:00) from June 1st to August 20th in the form of various activities. Attending the summer camp, the kids will have chance to have practical experience. Particularly, the kids will have craftsmen teach how to make Do paper, kites, to draw pictures on kites, to shape wet clay on the potters' wheel, to make cuddly toy, bamboo dragonfly, to paint conical hats and flat bamboo baskets. Besides, they might have fun taking part in traditional games and fairs…Especially, on the weekend, families and friends will spend good time together participating in game-shows: "in the kitchen with celebrities or "When men in the kitchen" or talk-shows with interesting topics: "To lead a good life", "First study good manners, then develop the mind", "How to overcome difficulties for success"... Furthermore, on Friday and Saturday night, visitors will have chance to take part in the activity of floating lanterns in Van Lake… Apart from that, many other interesting activities are waiting for little visitors at Van Lake of Van Mieu-Quoc Tu Giam.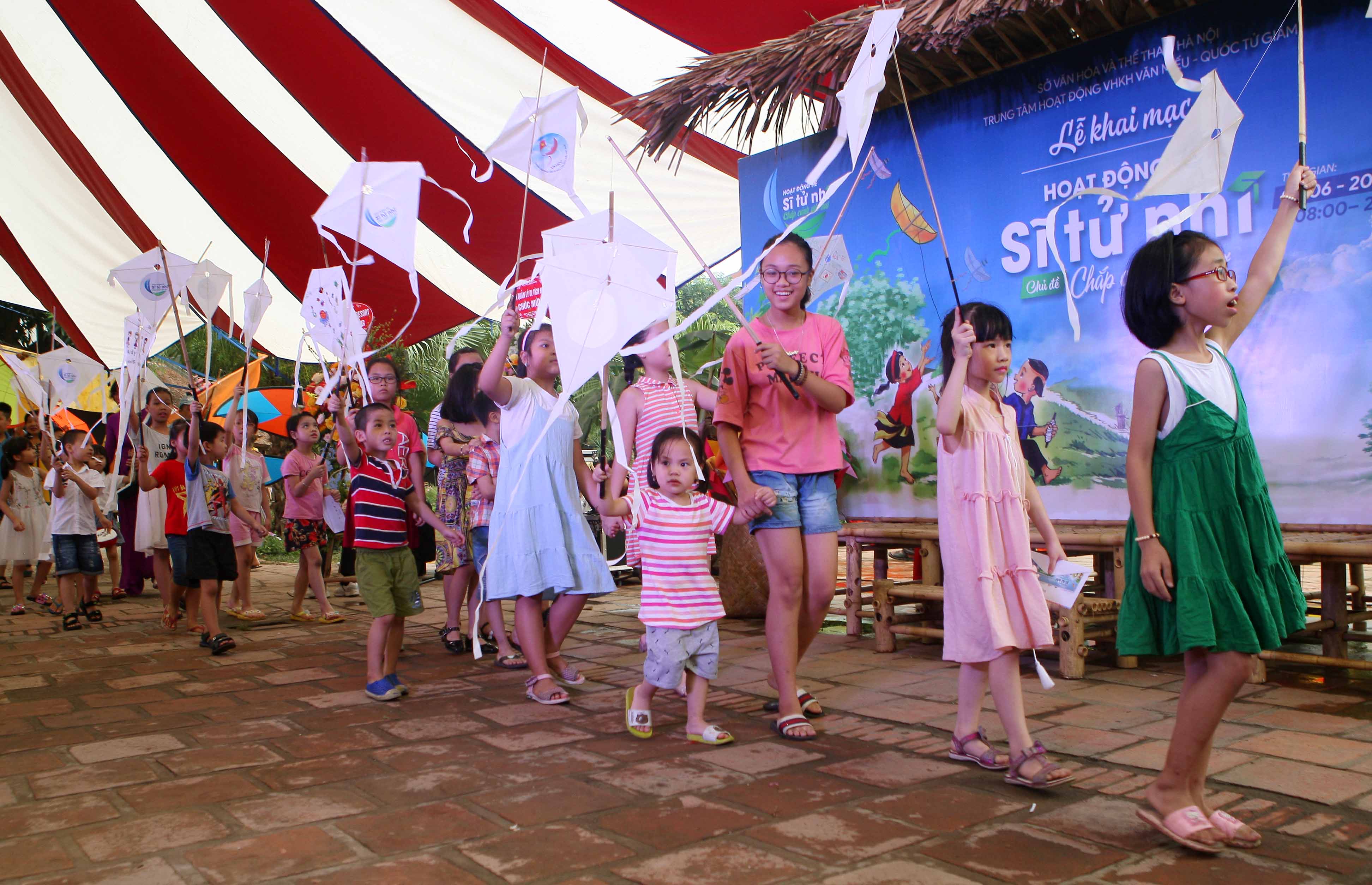 (Photo: The kids in a kites parade)
According to the Organization Board, every week, the activities will be organized with one specific theme so that little visitors will never feel bored with the repeated activities, and consequently they can understand more about traditional values, also improve their life-skills and personalities. Within 3 months, the Center hopes to create a good and educational atmosphere for the kids. They hope that this event can help children to approach the program of heritage education in a flexible and effective way.
Translator: Chuong Van