THE SPOUSE OF THE PRIME MINISTER OF AUSTRALIA VISITED VAN MIEU-QUOC TU GIAM.
On August 23, 2019, the Spouse of the Prime Minister of Australia, Mrs. Jenny Morrison, paid a visit to the Special National Landmark, Van Mieu-Quoc Tu Giam.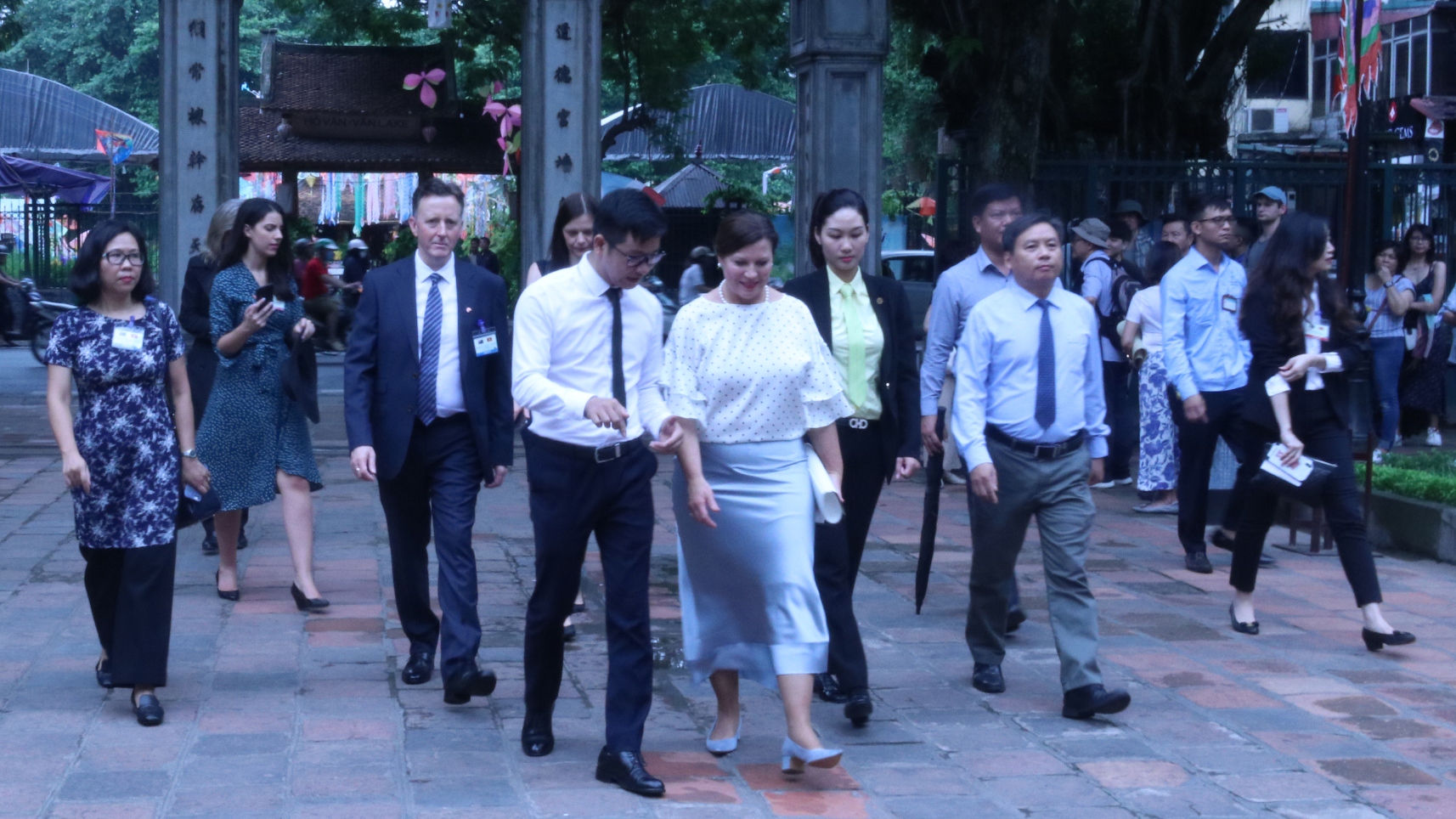 Receiving Mrs. Morrison at the main gate
As soon as she stepped into the Landmark, Mrs. Morrison was impressed with the green space of the old trees and grass. While listening to an introduction of the history of the landmark, she expressed her admiration of the fondness for learning of the Vietnamese and the Vietnamese monarchs' special way to honour talents during monarchical time by engraving their names on stone steles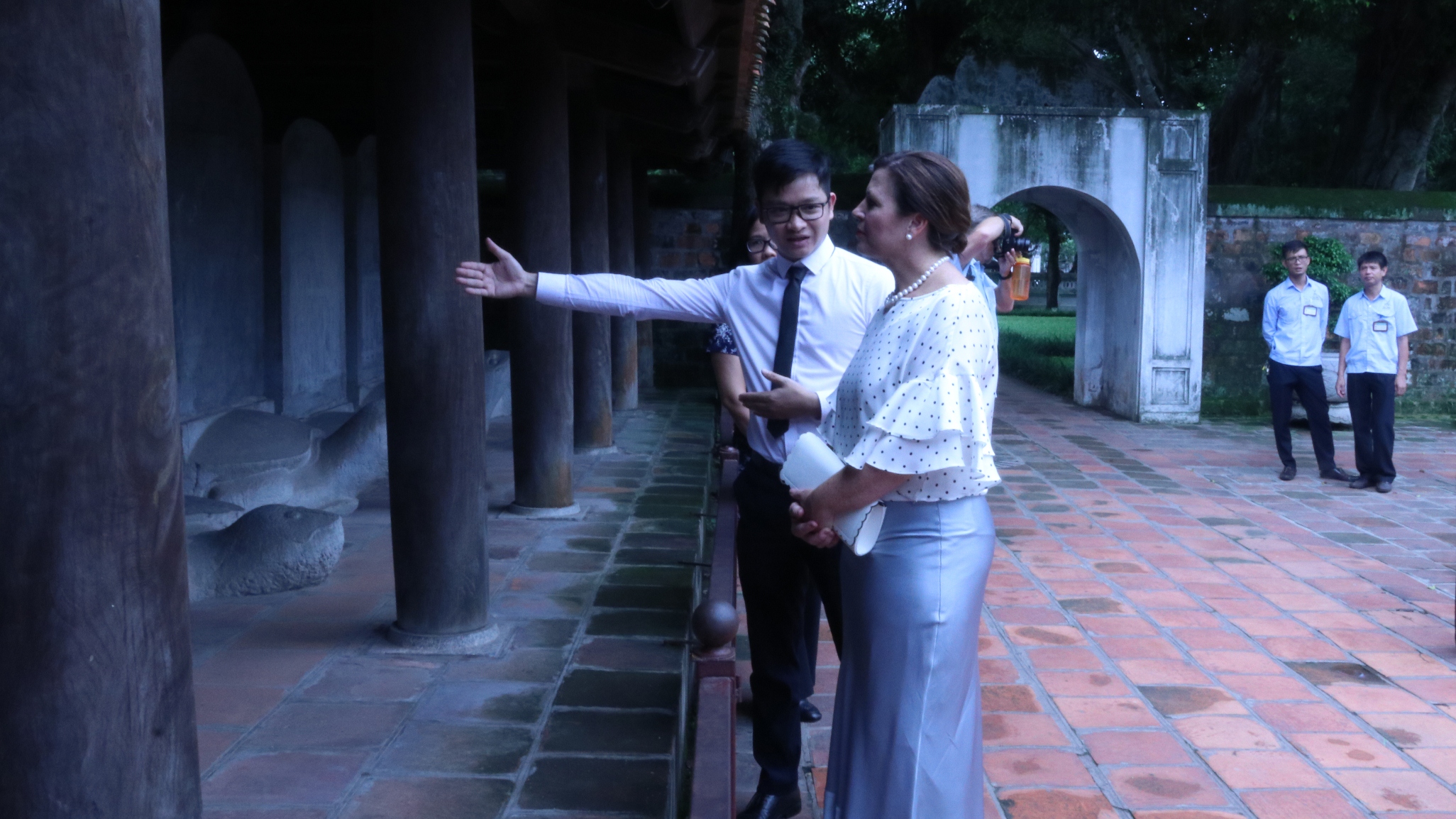 Mrs. Morrison visited the stone stelae
After visiting such old architectures as the Đại Trung Gate, Khuê Văn Pavilion, and Đại Thành Sanctuary, to her compliment to the conservation carried out to preserve the relic, she said "It's so amazing! The wooden structures have been preserved in a good condition".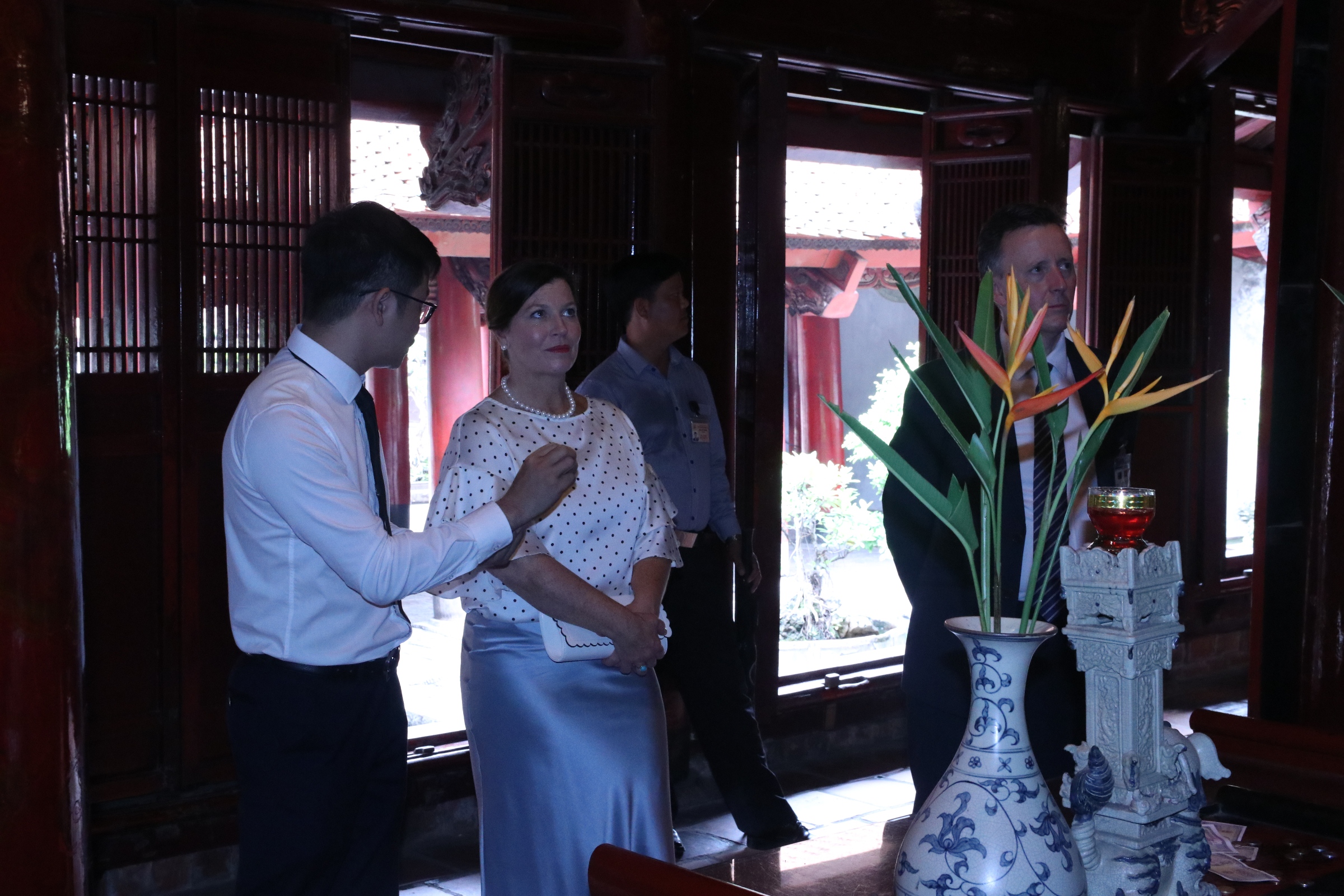 In Đại Thành Sanctuary
While looking at the information panels sponsored by the Australian government in 2018, she expressed her hope for more co-operations between Vietnam and Australia in the future, especially in the field of conservation and the promotion of traditional values.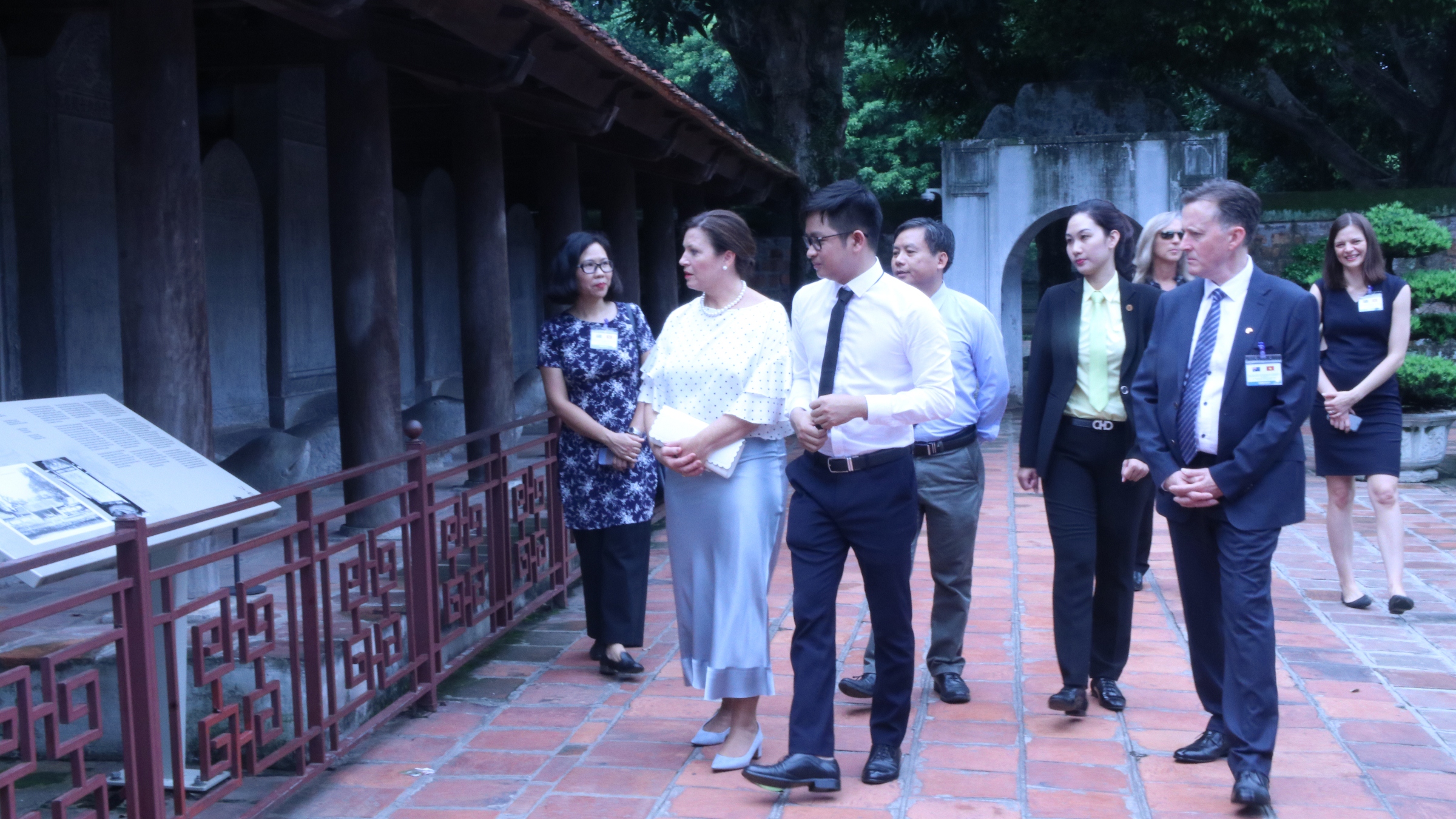 Mrs. Morrison visited one of the information panels sponsored by the Australian Government in 2018
CVT