On March 19, 2019, the talented young people of Vietnam in 2018, including the Miss Universe Vietnam H'Hen Nie, Nguyen Phuong Thao, who won the gold medal in the international biological olympic, together with the members of the Ho Chi Minh Communist Youth Union Central Committee and the Vietnam Young Talent Assistance Fund visited the Van Mieu-Quoc Tu Giam relic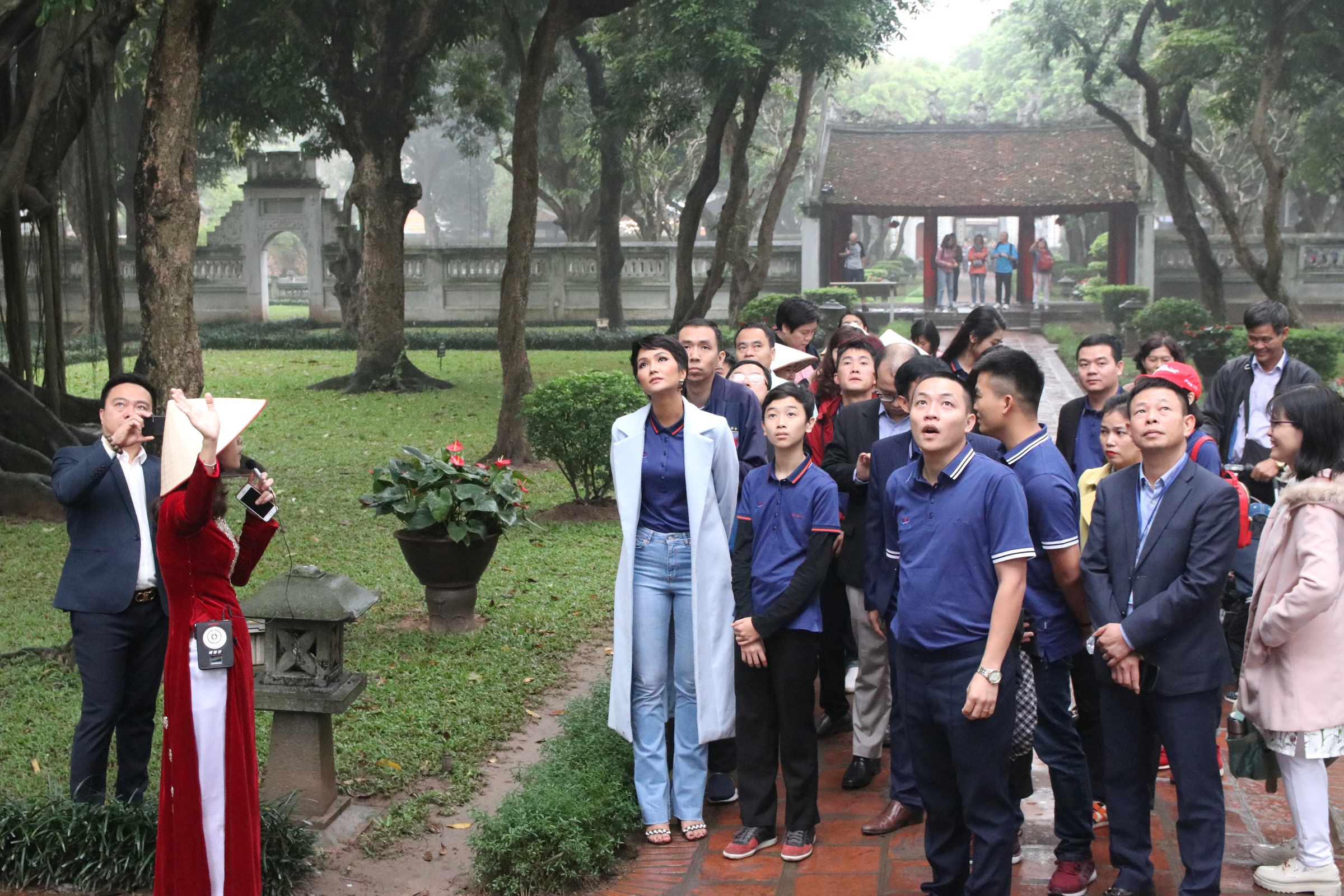 During the tour, the delegation listened to the history of the monument. Thus, they understood the traditional cultural values ​​of Vietnam. In particular, the members attended the incense offering ceremony to commemorate the sages and Kings who built and developed this relic.
The tour is of great significance, which not only helps to honor the young talents of Vietnam, but also helps them to be aware of their responsibility for the country's development in the modern era.