On August 7, 2018, Rwanda's Foreign Affairs Minister Louise Mushikiwabo paid a visit to the Special National Landmark, Van Mieu-Quoc Tu Giam.
During her visit, she spent much time listening to the introduction of the history and development of the landmark which witnessed the ups and downs of Hanoi for approximately 1000 years. Particularly, she took a special interest in 82 stone steles that record names of 1304 brilliant Doctoral Laureates in royal examinations between 1442 and 1779. She expressed her appreciation for traditional fondness for learning and customs of respect for teachers and moral standards among Vietnamese people; also the attempts to preserve and promote traditional values.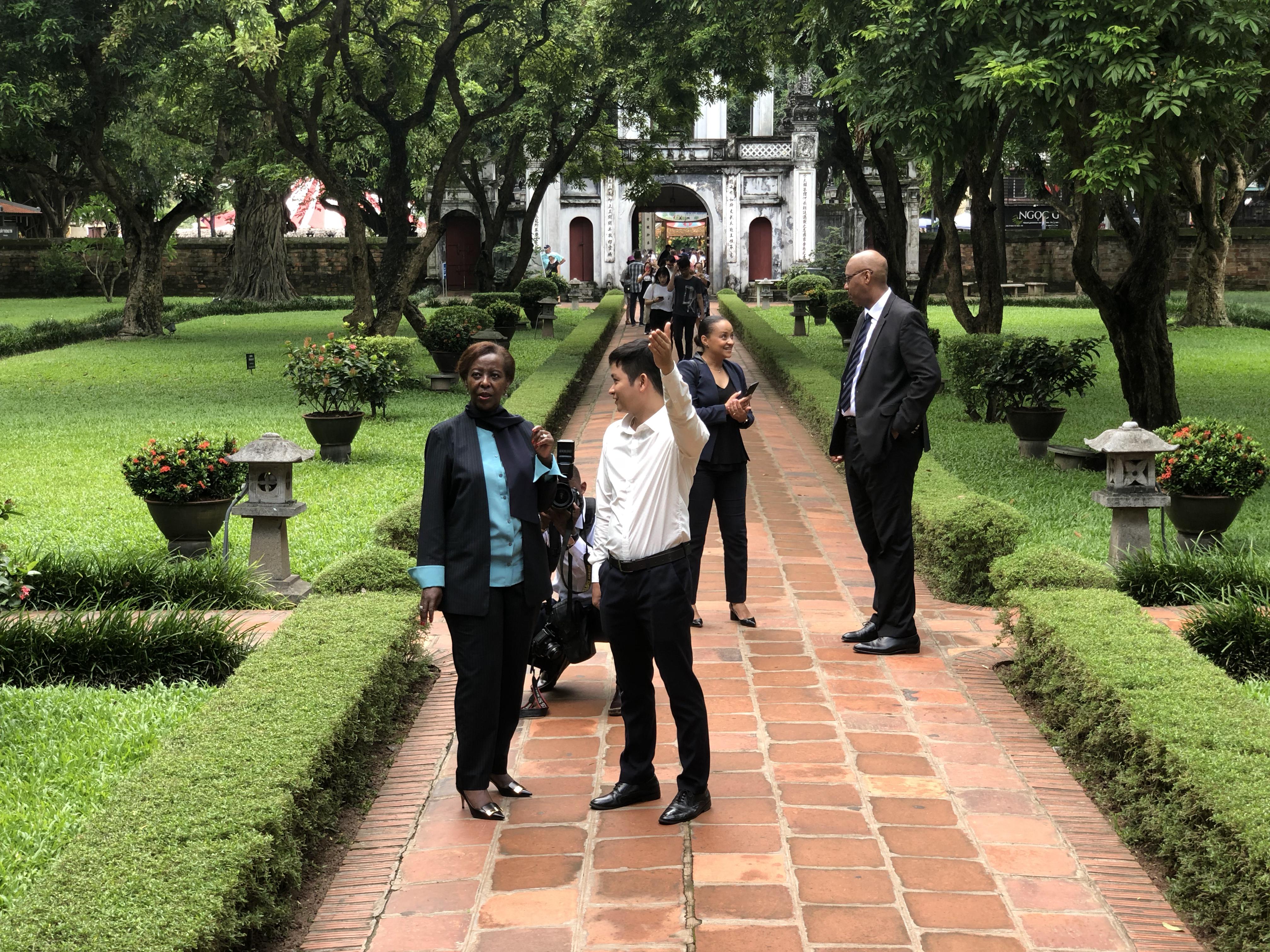 (Photo: Mrs. Louise Mushikiwabo was listening to the introduction of history of the landmark)
Throughout her visit, she maintained a deep admiration for the structures that are part of the landmark: Khue Van Cac-Khue Constellation Pavilion; Dai Thanh Gate-Great Success Gate; Great Hall of Ceremony; Great Success Sanctuary; Tien Duong Building; and Hau Duong Building,, as well as, ancient trees and green grass common areas. She complimented the center on maintaining the landmark and making it appealing to visitors.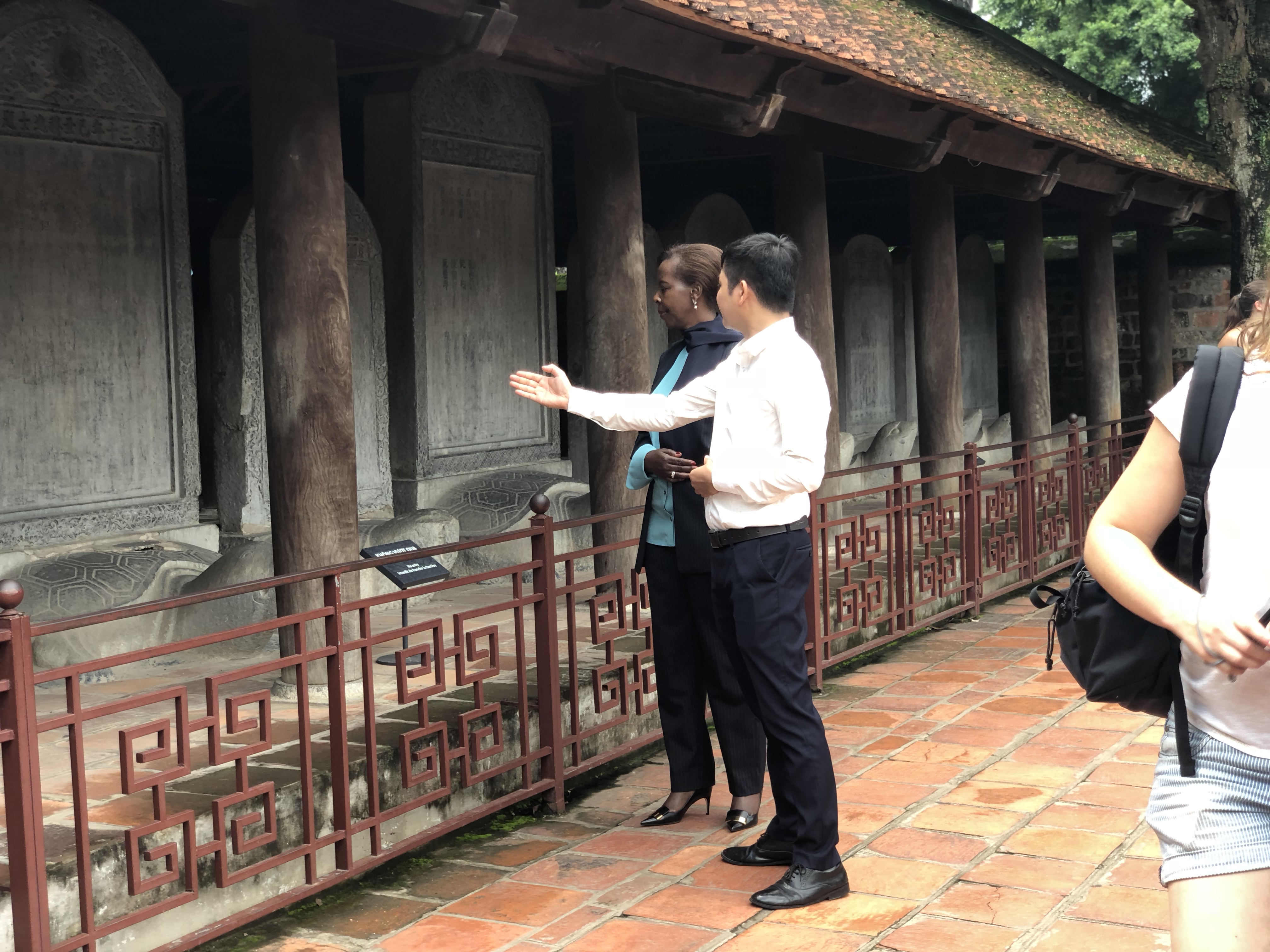 (Photo: Mrs. Louise Mushikiwabo was visiting the steles)
Upon her departure, she wished Van Mieu-Quoc Tu Giam all the best. She recognized that the landmark is definitely a popular attraction and appreciated the strong efforts made to maintain an important and attractive landmark nowadays for future generations.
Translator: Chuong Van