"CHIEFTAIN OF JUNGLE OUTLAWS - PHUNG HUNG, HIS LIFE AND CAREER" SEMINAR
On May 8, the Special National Landmark Van Mieu – Quoc Tu Giam, co – ordinated with People's Committee of Hanoi and Vietnam Association of Historical Sciences and Board of Phung families in Vietnam, to organize "Chieftain of jungle outlaws – Phung Hung, his life and career"
Mr. Ngo Van Quy – Vice Chairman of People's Committee of Hanoi; Mr. To Van Dong – Director of Department of Culture and Sport in Hanoi; Historian Duong Trung Quoc – General Secretary of and Vietnam Association of Historical Sciences; Prof. Luu Tran Tieu, PhD. – Chairman of Vietnam Heritage Committee; Lt. Gen. Phung Khac Dang – Chairman of Board of Phung families in Vietnam and researchers, and descendants of Phung families from many different provinces including Kim Dong, Hung Yen, Vinh Phuc, Ho Chi Minh Citywere also present.
There were 25 papers presented by researchers, and historians which focused on Chieftain of jungle outlaws – Phung Hung, his life and career. The research presented Phung Hung completely, profoundly and truthfully. The papers provide the younger generation with a source of history, encouraging people to follow significant educational traditions.
Speaking at the seminar, Mr. Ngo Van Quy – Vice Chairman of People's Committee of Hanoi shared that: "Phung Hung – a hero of history, of culture in Vietnam, he overthrew Duong, consolidated the country, gave his body and soul to the people in the 8th century. Following Phung Hung's death, his life and career has gone down in history. Many dynasties conferred a title on Phung Hung acknowledging his contributions to the nation, people throughout the country commemorated him and his achievements. The seminar provided an opportunity to preserve the memory and cultural significiance of Phung Hung"
Phung Hung was a great man of political, historical and cultural significance in Hanoi, Vietnam. There have been many great Kings who have made great contributions to the nation over 4000 years.
From the beginning, with the establishment of leadership under Hung Vuong to Hai Ba Trung, Ly Nam De, Phung Vuong, Ngo Vuong, Dinh – Tien – Le – Ly – Tran – Le Trung Hung – Nguyen dynasties to Ho Chi Minh, Vietnamese people have always hope for great leaders
Phung Hung was one of the great Kings in Vietnam, he has been honored in Vietnam generation after generation. Historian Ngo Si Lien wrote: "Phung Hung was an excellent hero in Duong Lam who always resented Cao Chinh Binh's cruelty. Phung Hung was a truly good – hearted man"
Nowadays, Phung Hung's tomb in Kim Ma street is a valuable cultural address. Phung Hung's temple in Son Tay is a pride of tourism in Duong Lam and a place to worship and learn about Phung Hung.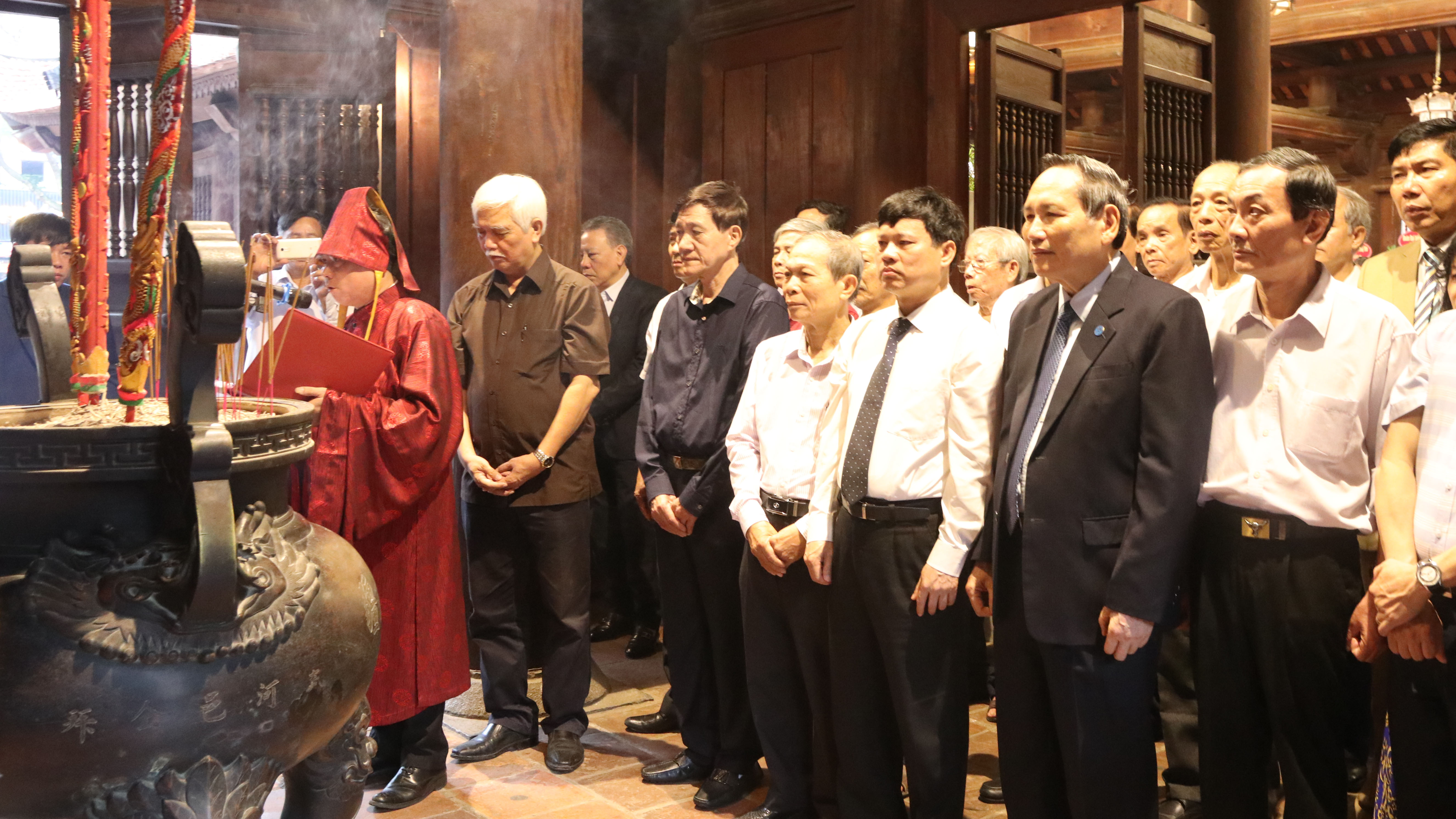 (Photo: Delegations making offerings to Chu Van An)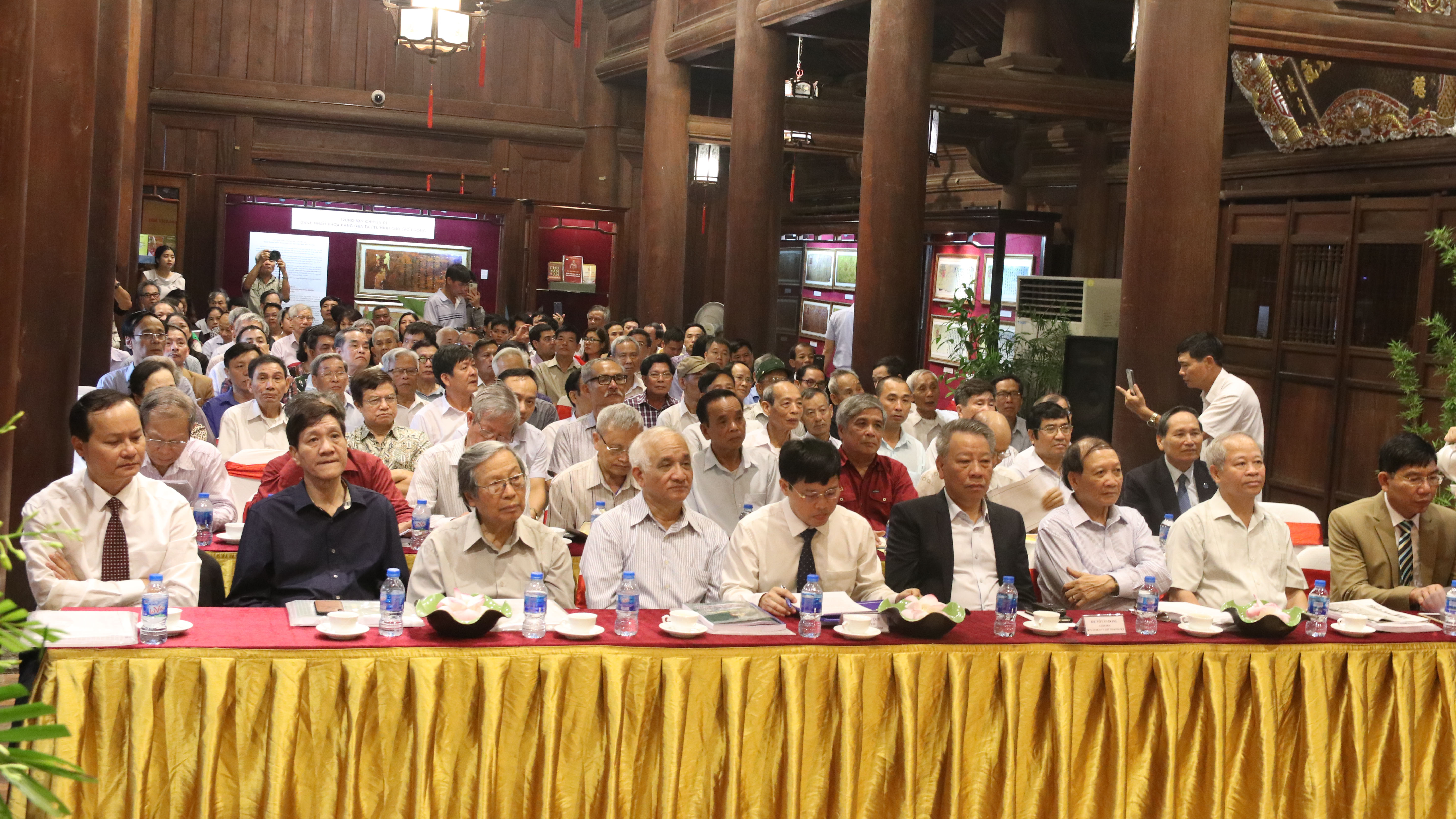 (Photo: Overview of seminar)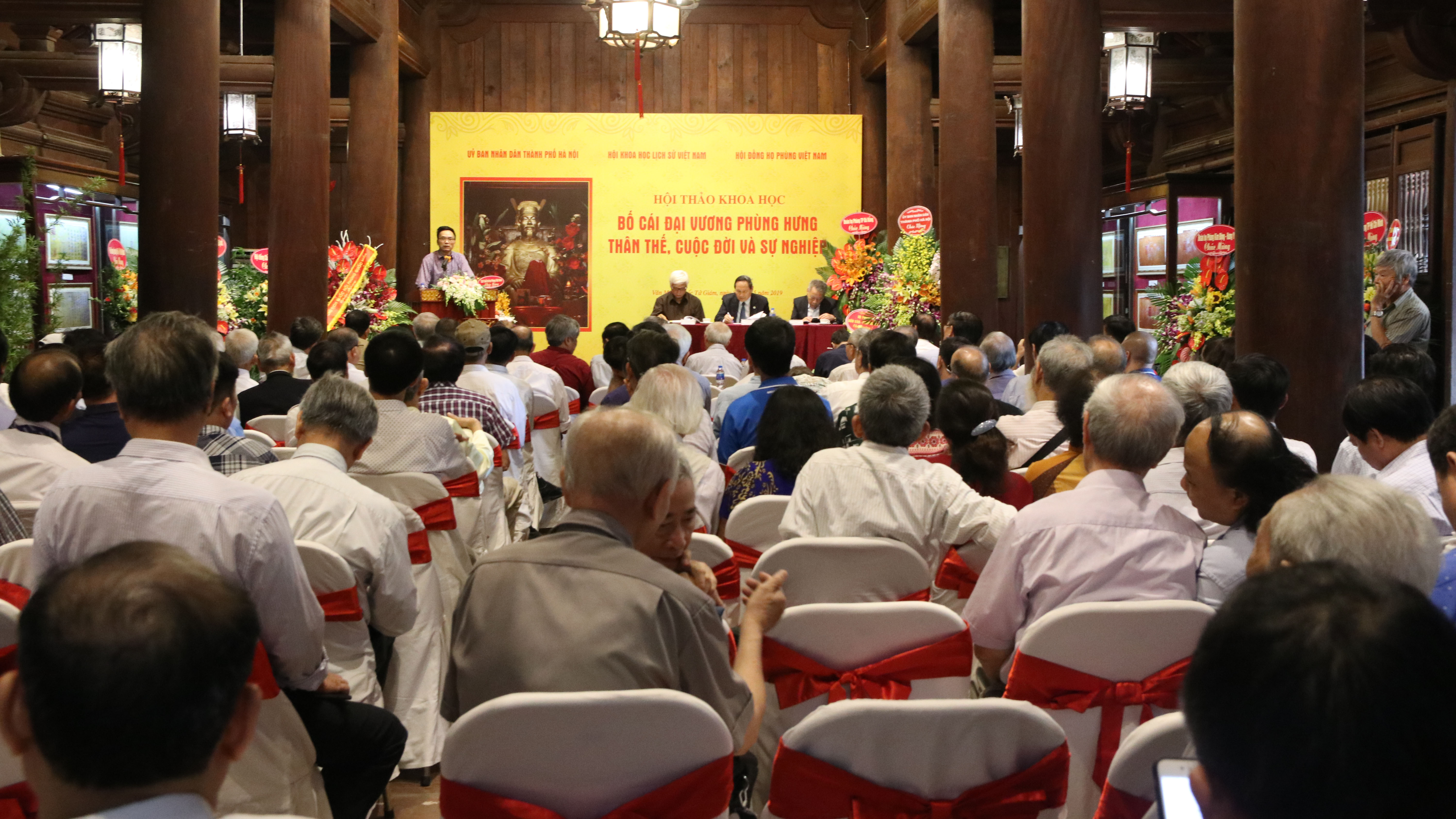 (Photo: Overview of seminar)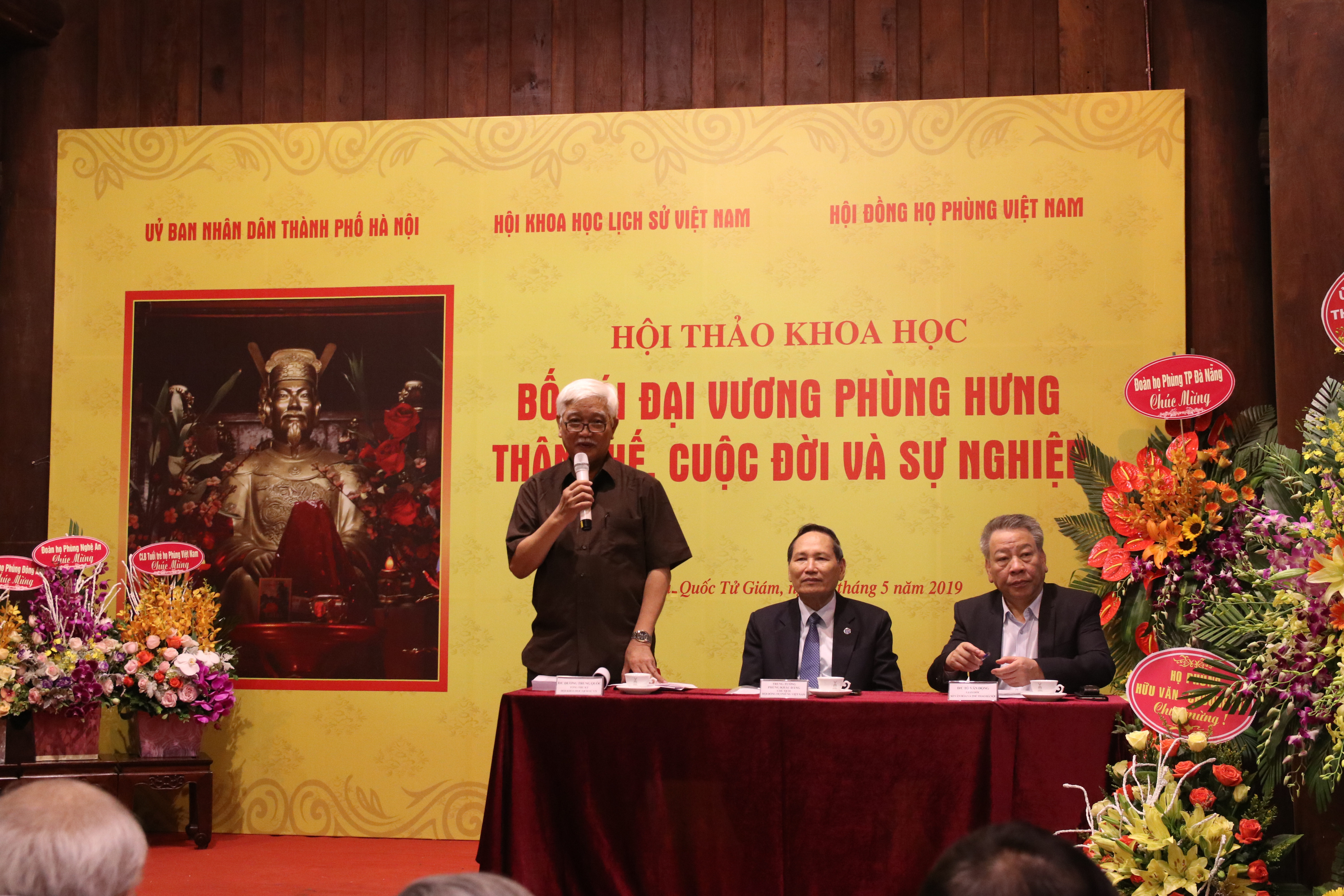 (Photo: Delegations leading seminar)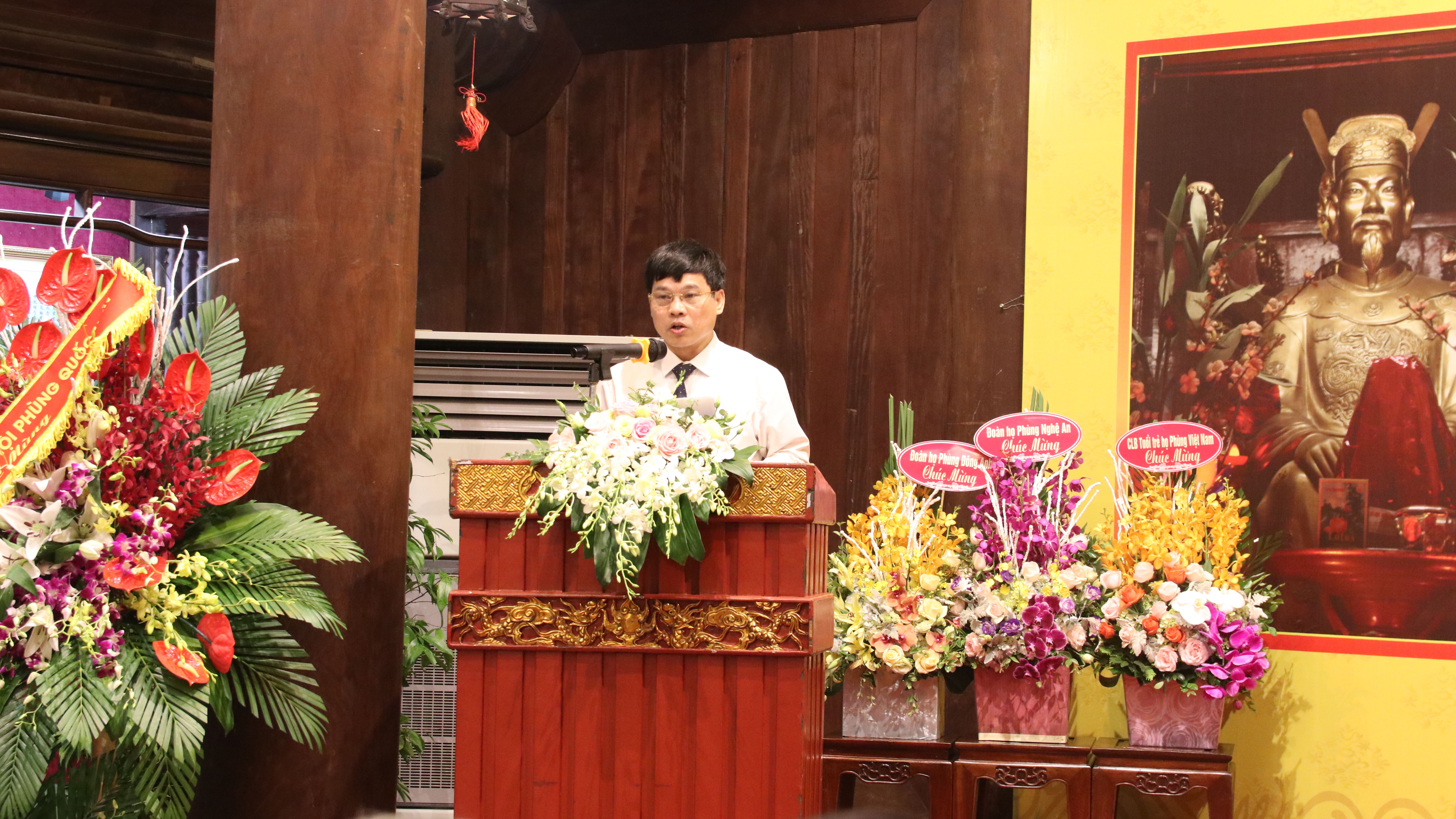 (Photo: Mr. Ngo Van Quy - Vice Chairman of People's Committee of Hanoi speaking at the seminar)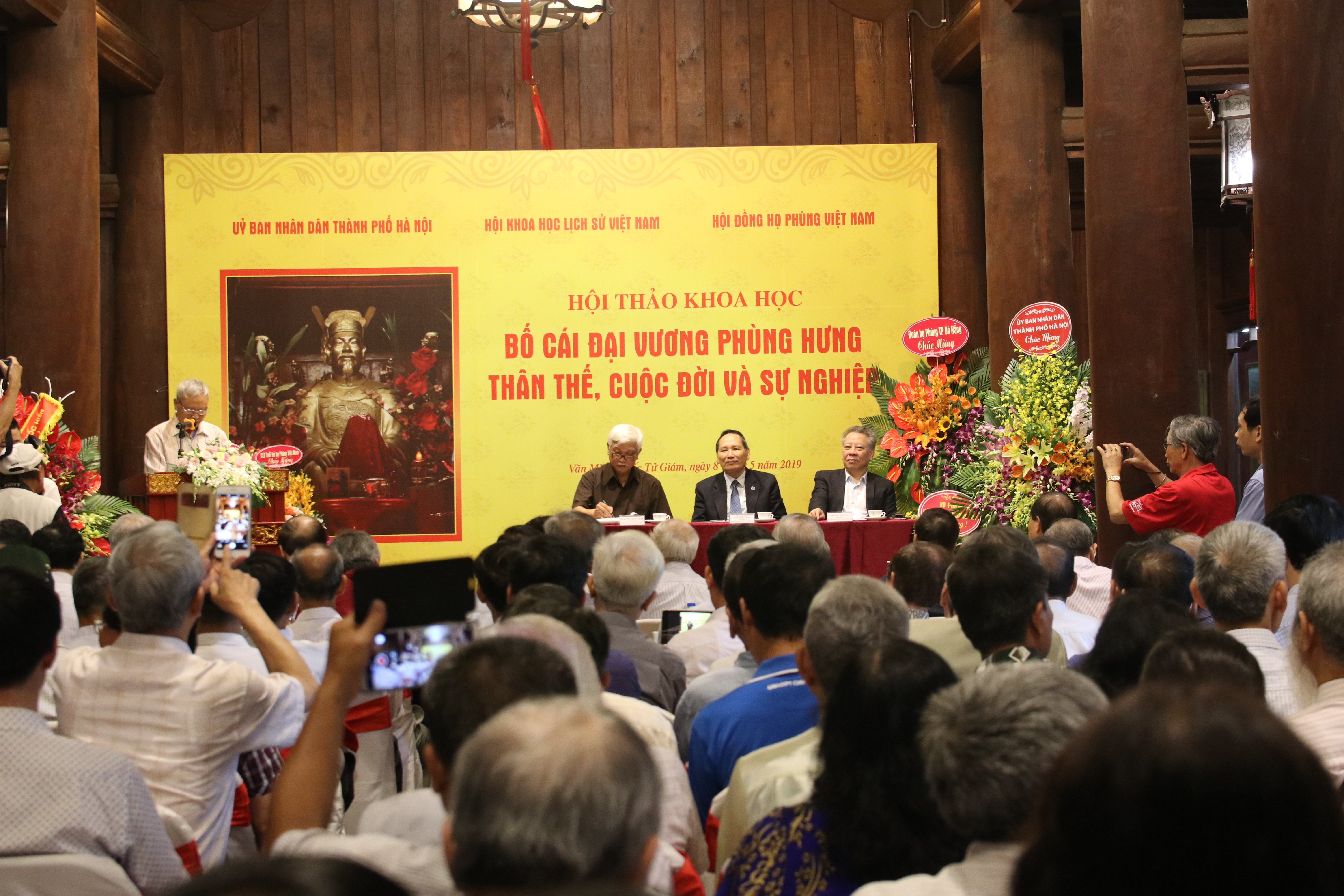 (Photo: Delegate speaking at the seminar)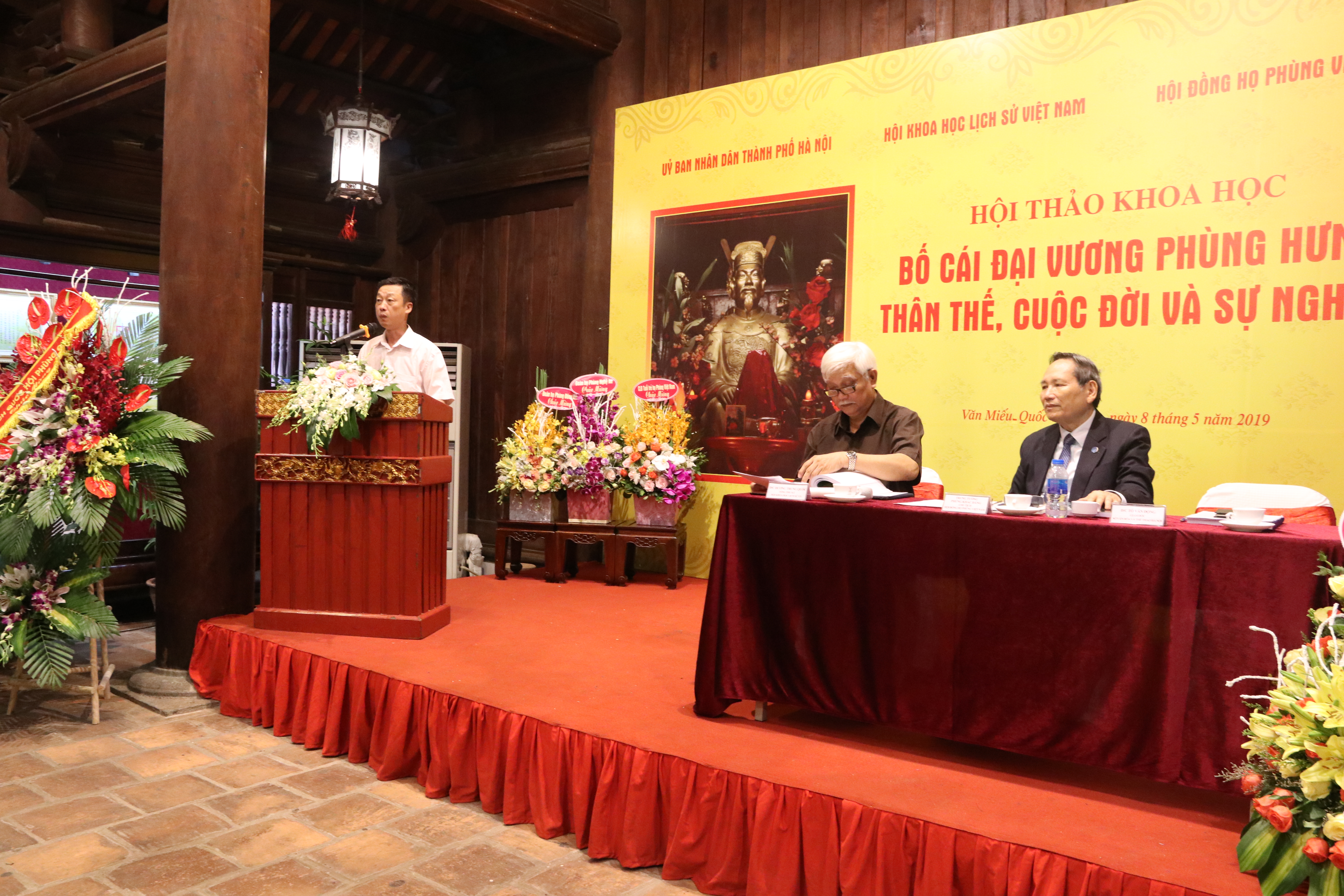 (Photo: Delegate speaking at the seminar)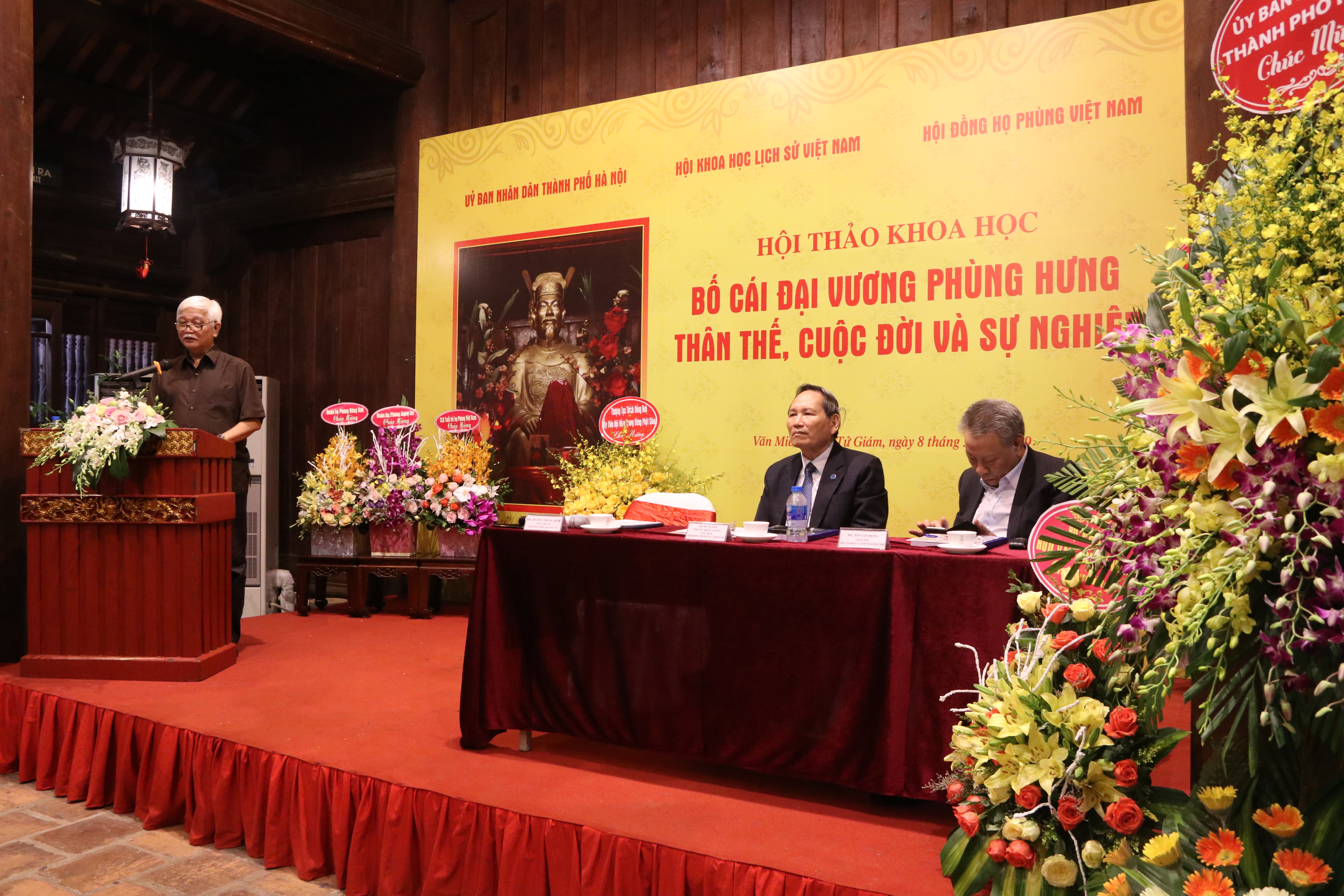 (Photo: Historian Duong Trung Quoc – General Secretary of and Vietnam Association of Historical Sciences speaking at the seminar)
Writer: Thuy Hong
Translator: Bich Phuong