"COUNTRY NAME AND VIETNAM THROUGH WOOD – BLOCK FROM THE NGUYEN DYNASTY - A WORLD DOCUMENTARY HERITAGE" EXHIBITION
On Febuary 25, 2019, the Center for Scientific and Cultural Activities Van Mieu – Quoc Tu Giam coordinated with Center of National Archives IV on theopening exhibition "Country name and Vietnam through wood – block from the Nguyen dynasty – a World documentary heritage" .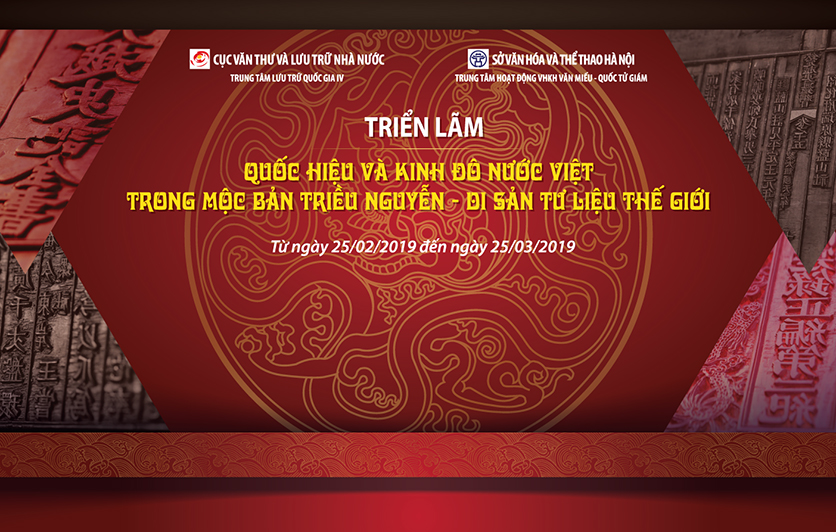 The exhibit includes over 32 pictures, documents and 20 wood – blocks from the Nguyen dynasty. The exbibit introduces the public to the origin and meaning of various country names of Vietnam through the sovereign periods.
This exhibition will retrace lively pictures of history from the founding of the country to the preservationof the country by changing the name. The changes in the name represents aspiration, independent will, self – respected sprituality and pride of predecessor.
This exhibition will last one month (25/02/2019 – 25/03/2019) at Thai Hoc courtyard of Van Mieu – Quoc Tu Giam.
Translator: BBP