INTRODUCING BOOK AND "2018 – HALLMARK OF HISTORY OF VIETNAMESE FOOTBALL" PHOTO EXHIBITION
On the morning of January 30, 2019, an exhibit introducing book and "2018– hallmark of history of Vietnamese football" photo exhibition took place at Thai Hoc courtyard of Van Mieu – Quoc Tu Giam.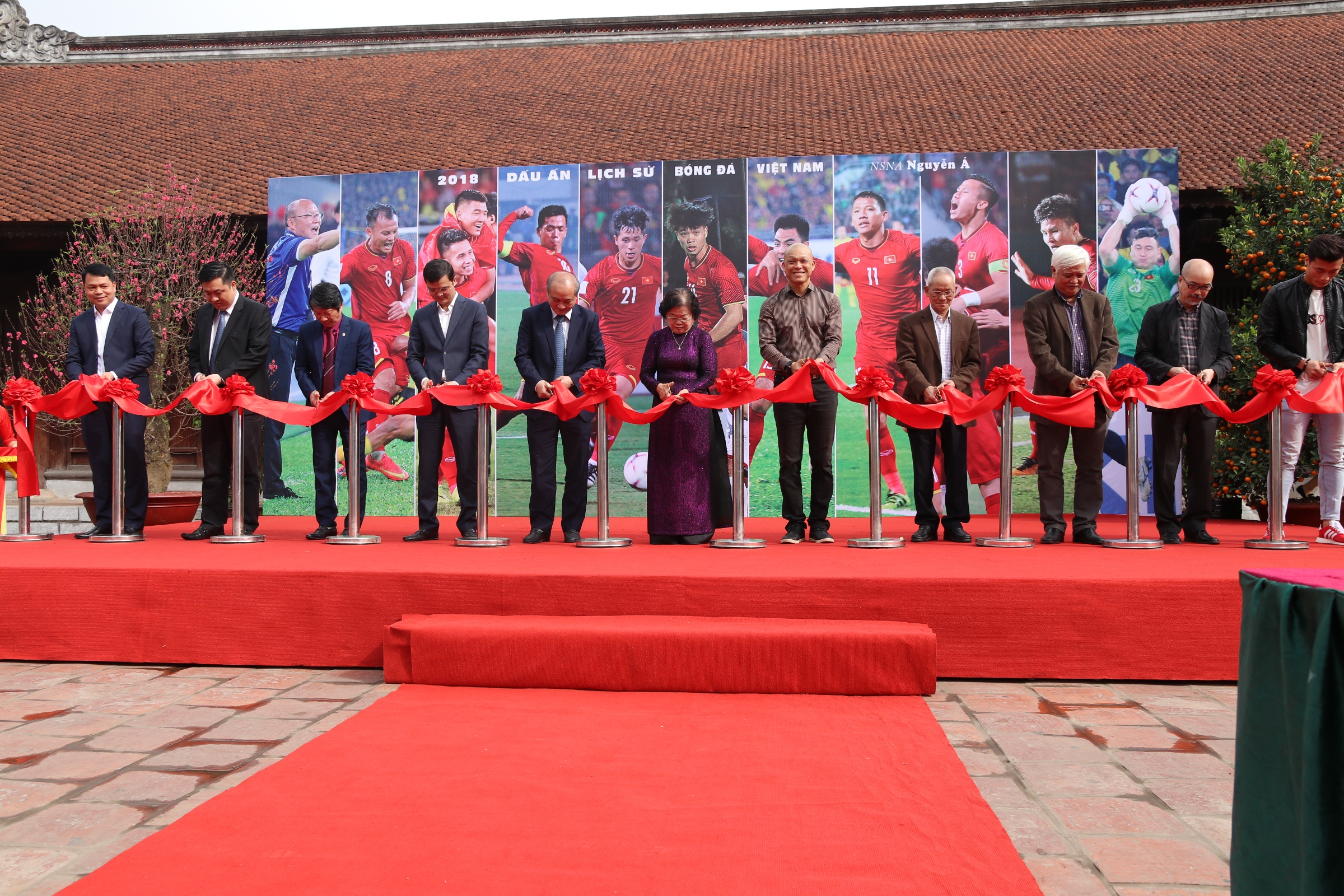 Photo: Delegates cutting ribbons to open the exhibition



Ms. Truong My Hoa –former  Vice President of Vietnam, Mr. Vu A Dinhthe Chairman of scholarship  fund,; Ass.Pro PhD Do Van Tru – General Secretary, Permanent Vice Chairman of Association of Vietnam Cultural Heritage; Professor Nguyen Lan Dung, A.P PhD Nguyen Van Huy – Vice Director of Center for Research and Promotion of Cultural Heritage Values; Historian Duong Trung Quoc; People's artist Trung Hieu; PhD. Le Xuan Kieu –  Director of Center for Scientific and Cultural Activities Van Mieu – Quoc Tu Giam and Bui Tien Dung, goal keeper of Vietnam national football team –were also present. 
The exhibit displayedphoto books with 500 photos on 400 pages. The photos recordmoments from football competitions, players triumphant in victory, as well as, spectators watching the matchesinside and outside of the stadium.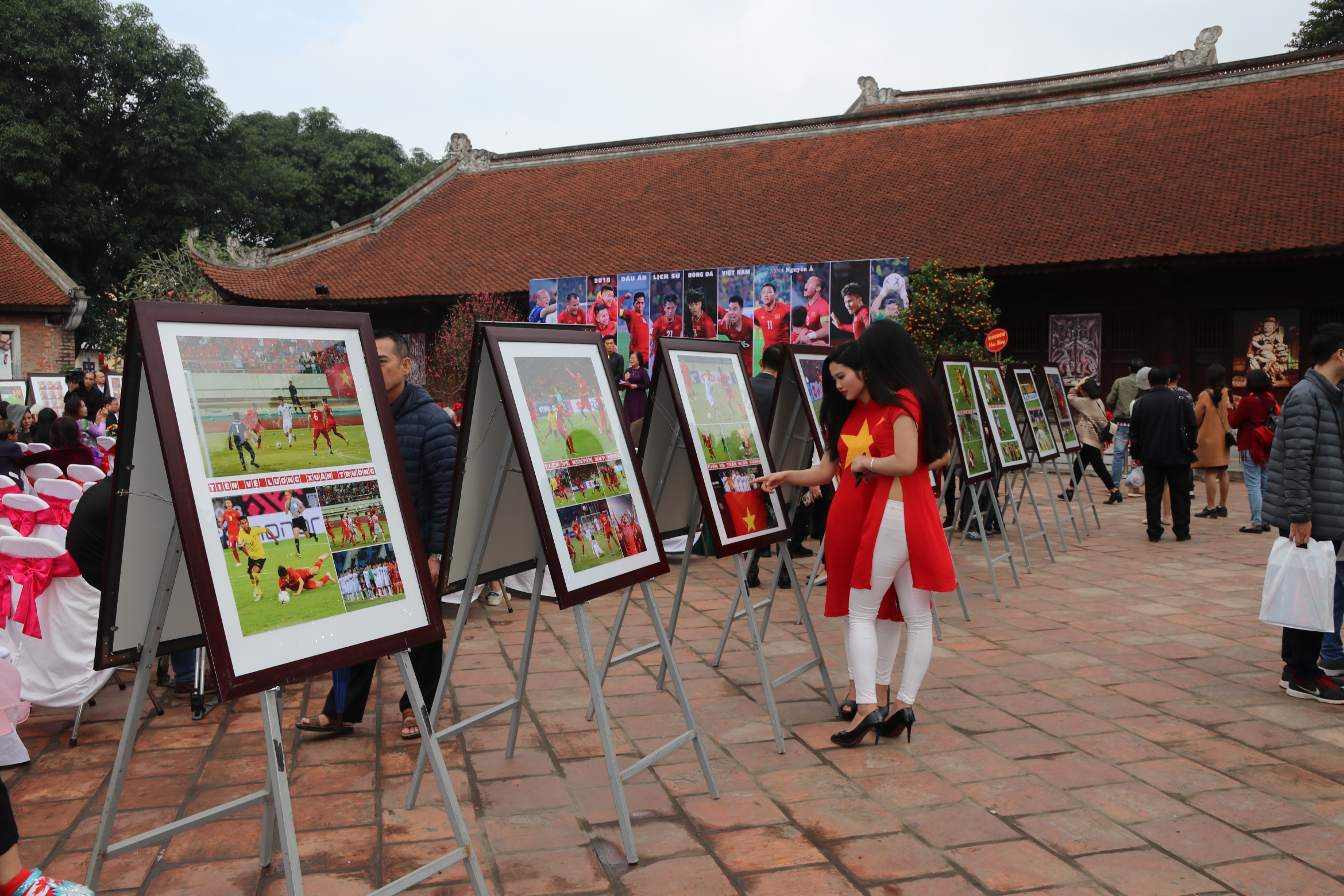 Photo: Tourists visiting the exhibition
Viewers and photographer Nguyen A shared an emotional moment with each other when he spoke about photos recording every moment of the football team's journey from ASIAD to the AFF Cup.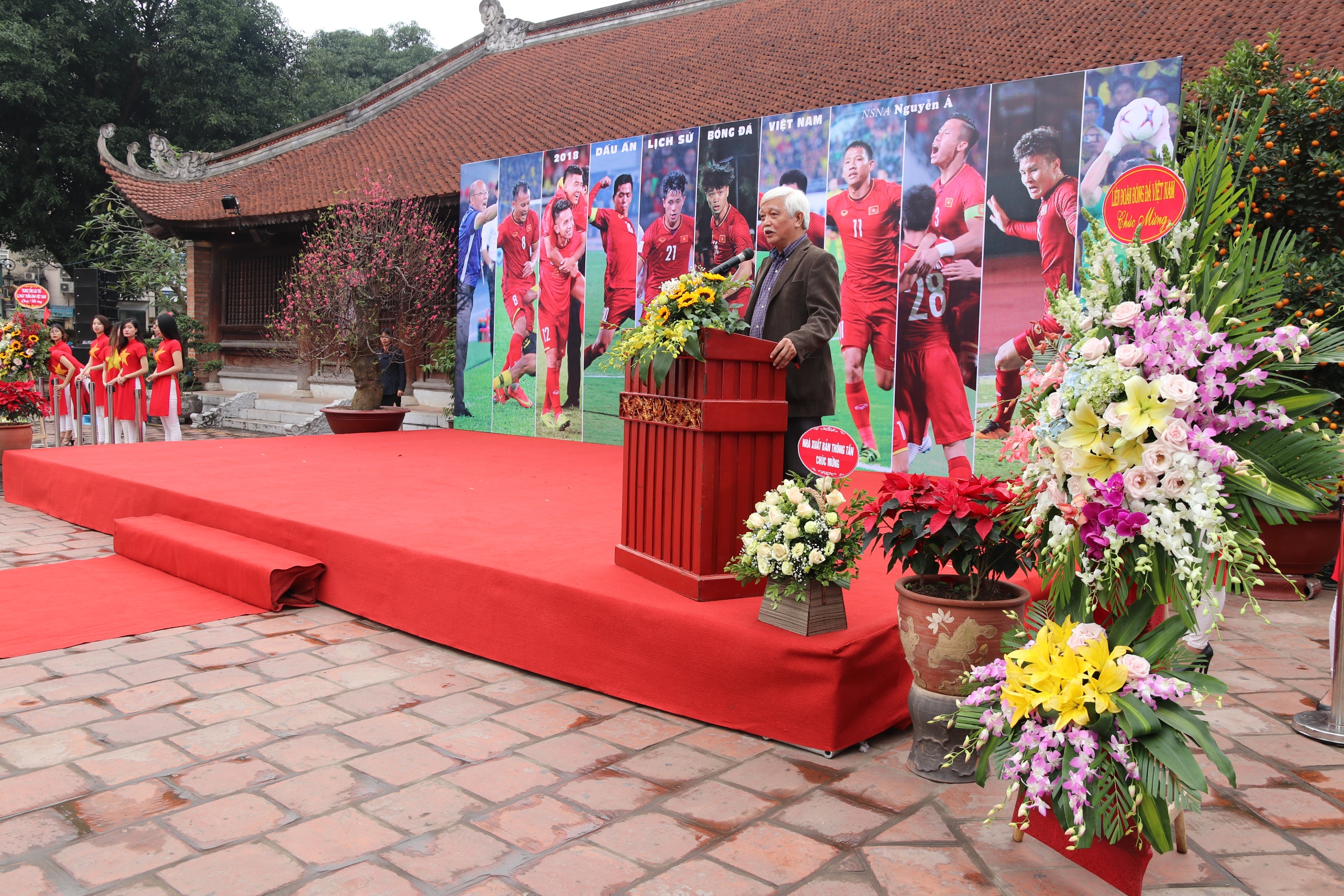 Photo: Mr. Duong Trung Quoc spoke at the opening of the exhibition.
Mr. Duong Trung Quoc - A Historian shared " We can recognize one part of our own memories when we enjoy the football matches through this photo book. The next generation of readers would have more understanding what Vietnamese football experienced to bring invaluable cheering to the spirit of a nation."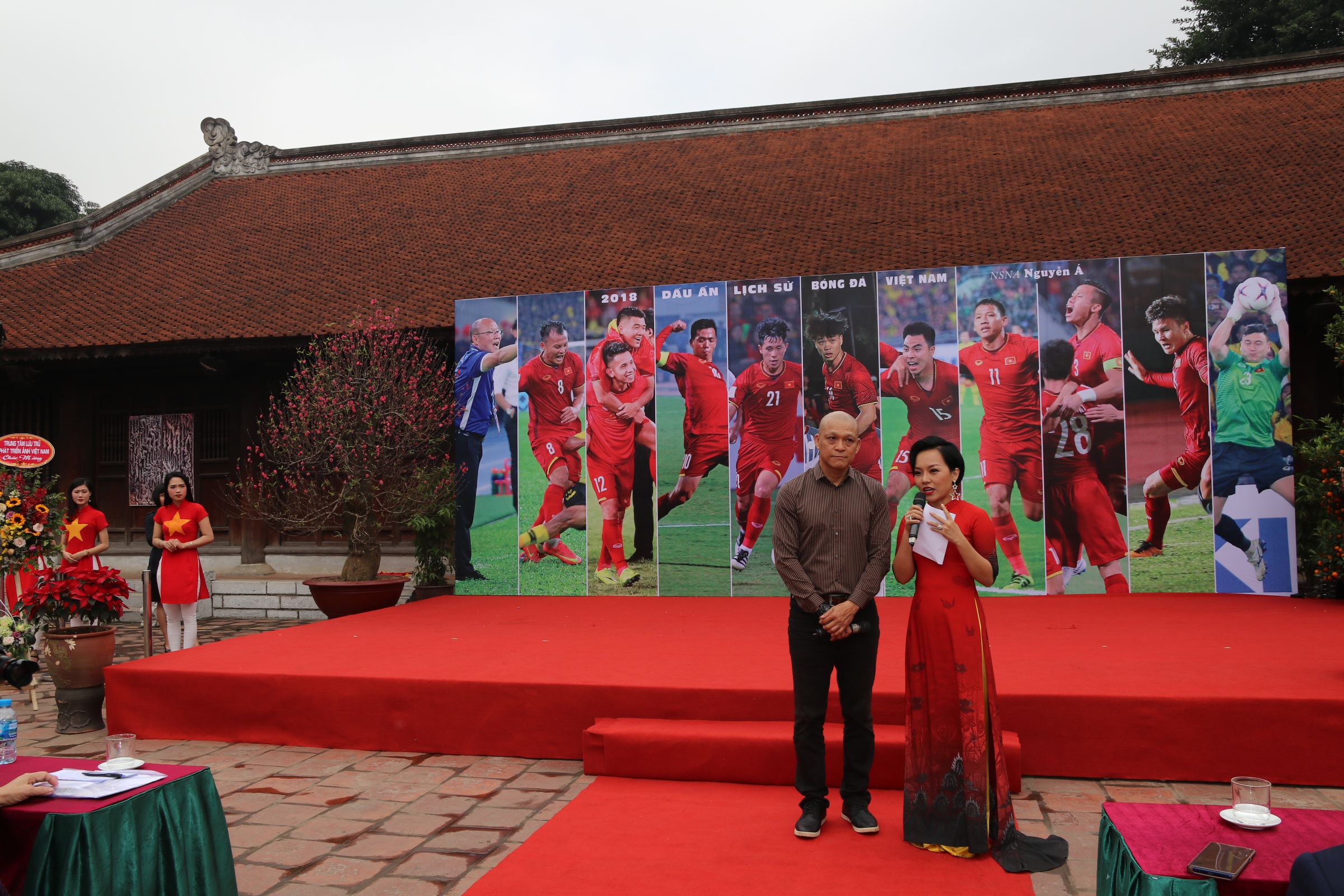 Photo: Photographer Nguyen A sharing at the opening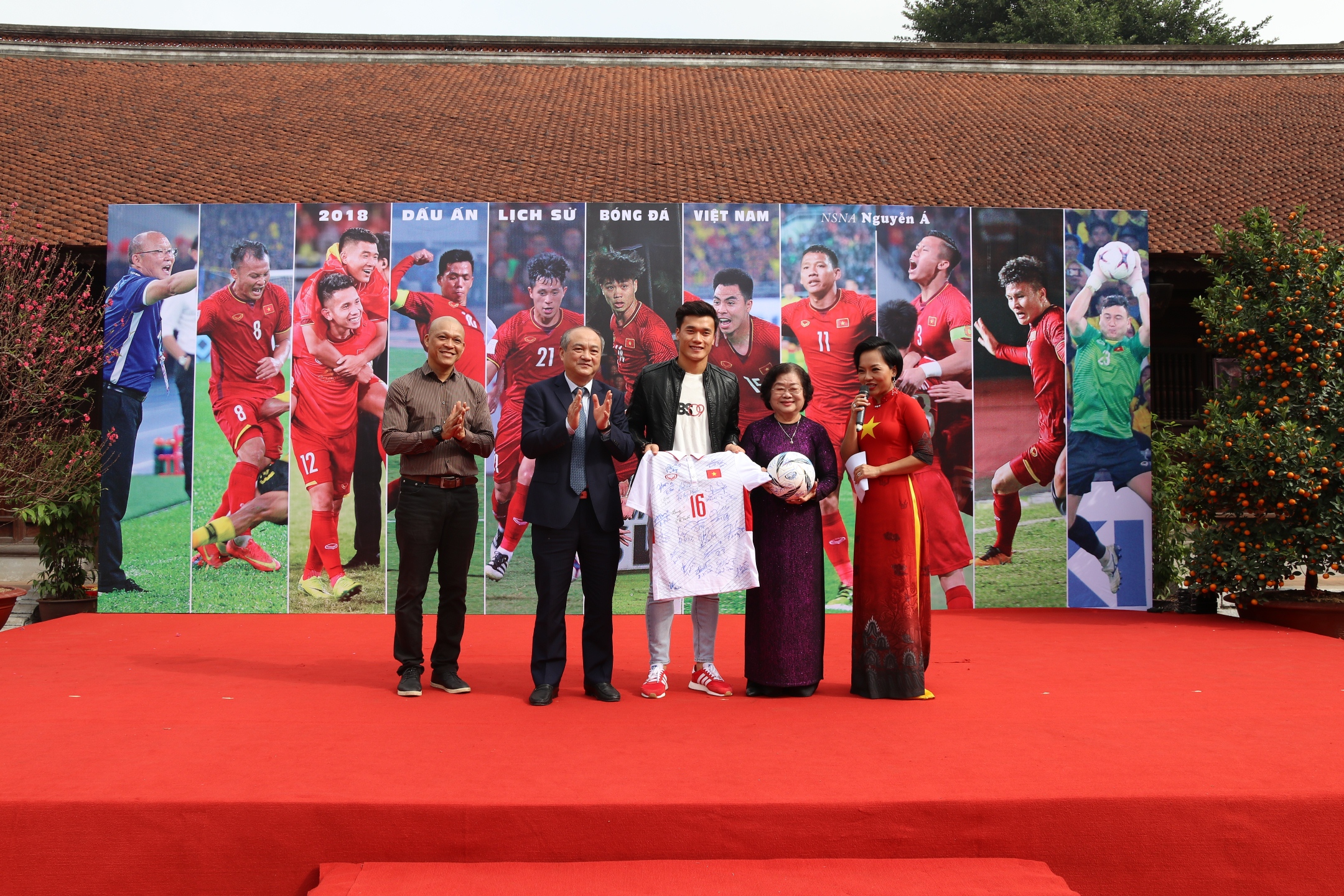 Photo: The representative of organization and goal keeper Bui Tien Dung bringing the ball and T –shirt with signs of football players to Ms. Truong My Hoa – Former Vice President of Vietnam.
The exhibition is open from January30, 2019 at Thai Hoc courtyard of Van Mieu – Quoc Tu Giam
Some photos: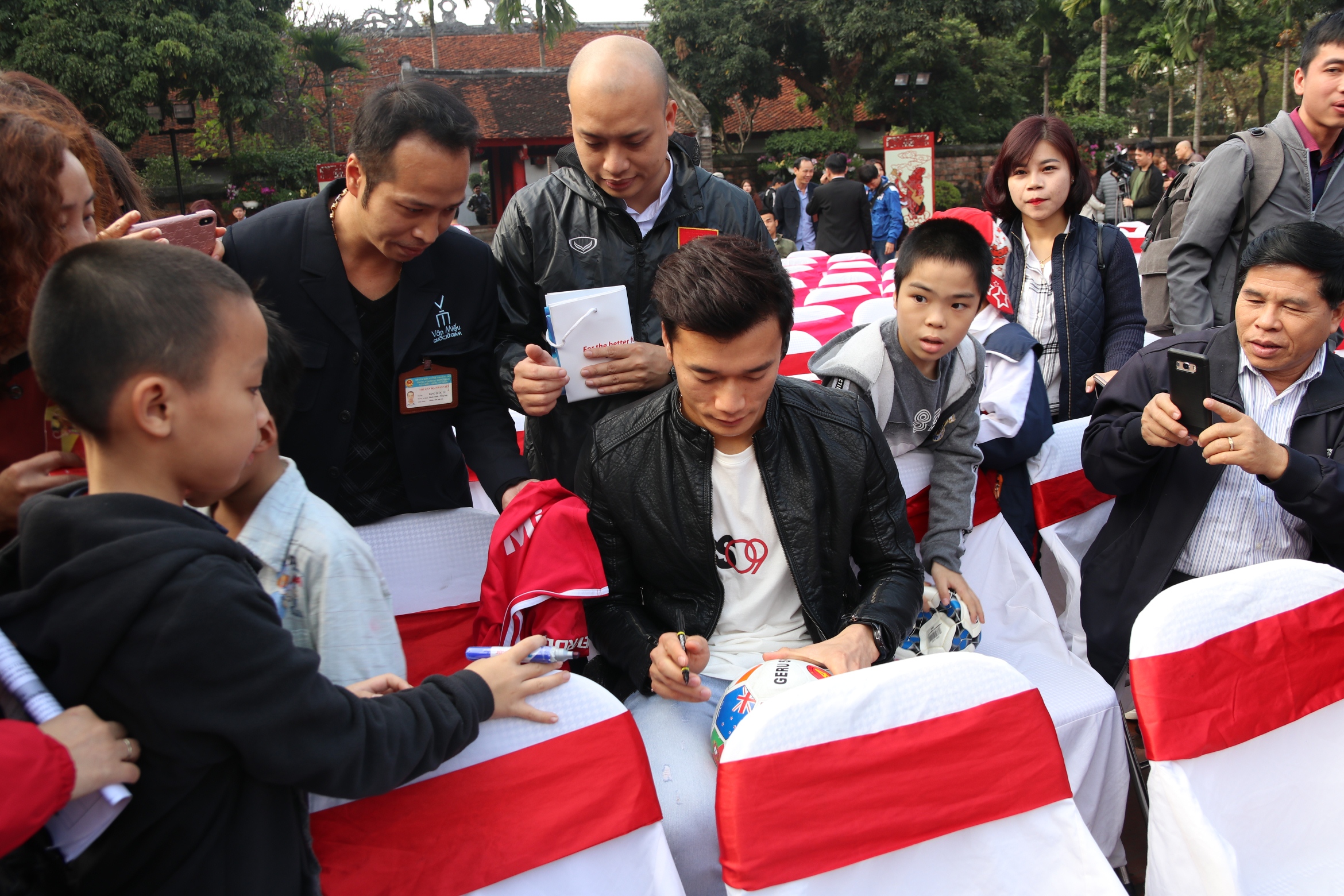 Photo: Goal keeper Bui Tien Dung talking with fans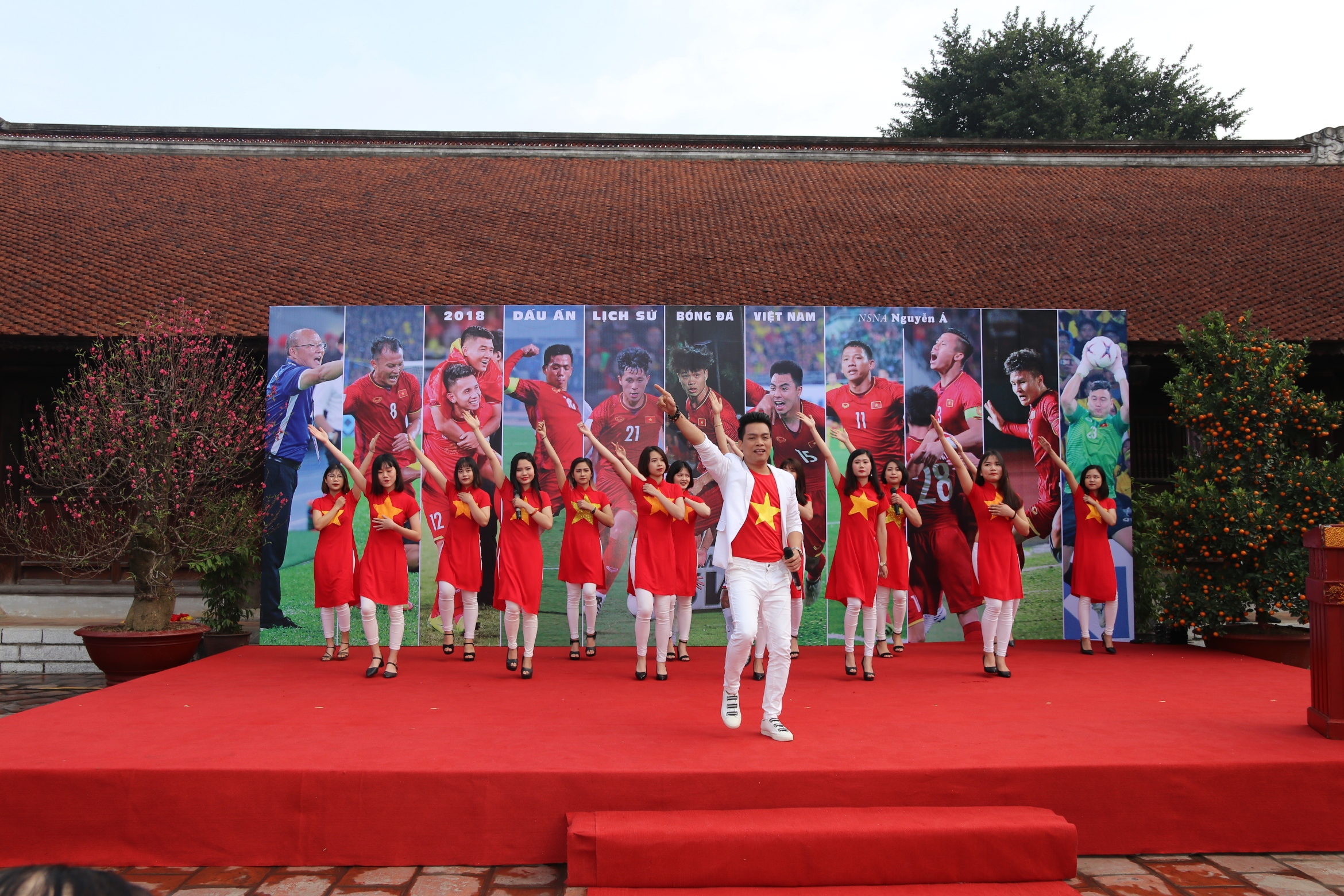 Photo: Art performance at the exhibition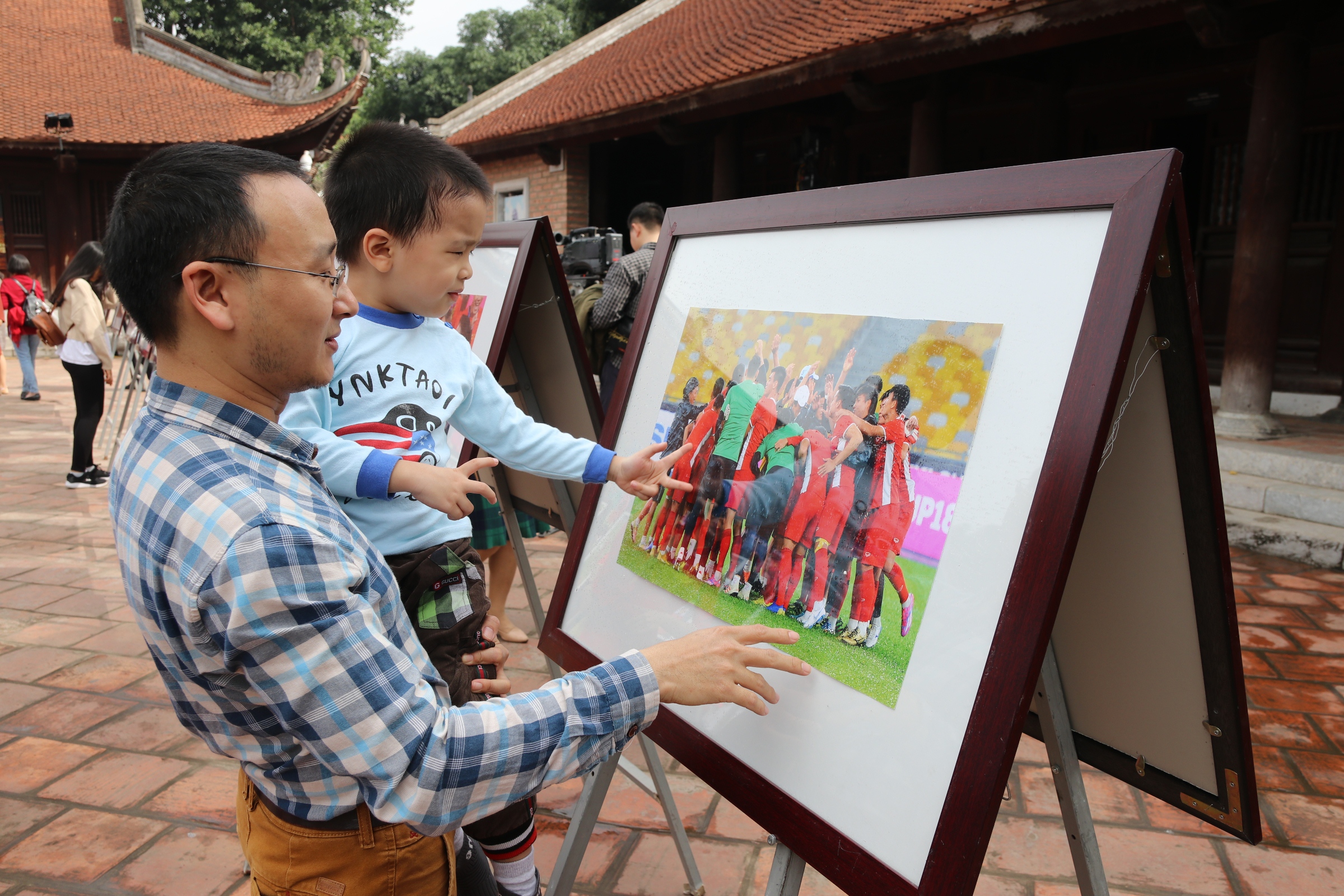 Photo: Young tourist visiting the exhibition
Translator: BBP