On the afternoon of January 12, 2018, the Centre for Scientific and Cultural Activities Van Mieu – Quoc Tu Giam held an incense offering ceremony to celebrate the 648th Anniversary of the death of Teacher Chu Văn An (1370 – 2018). He was a talented and virtuous pedagogue and scholar in Vietnam.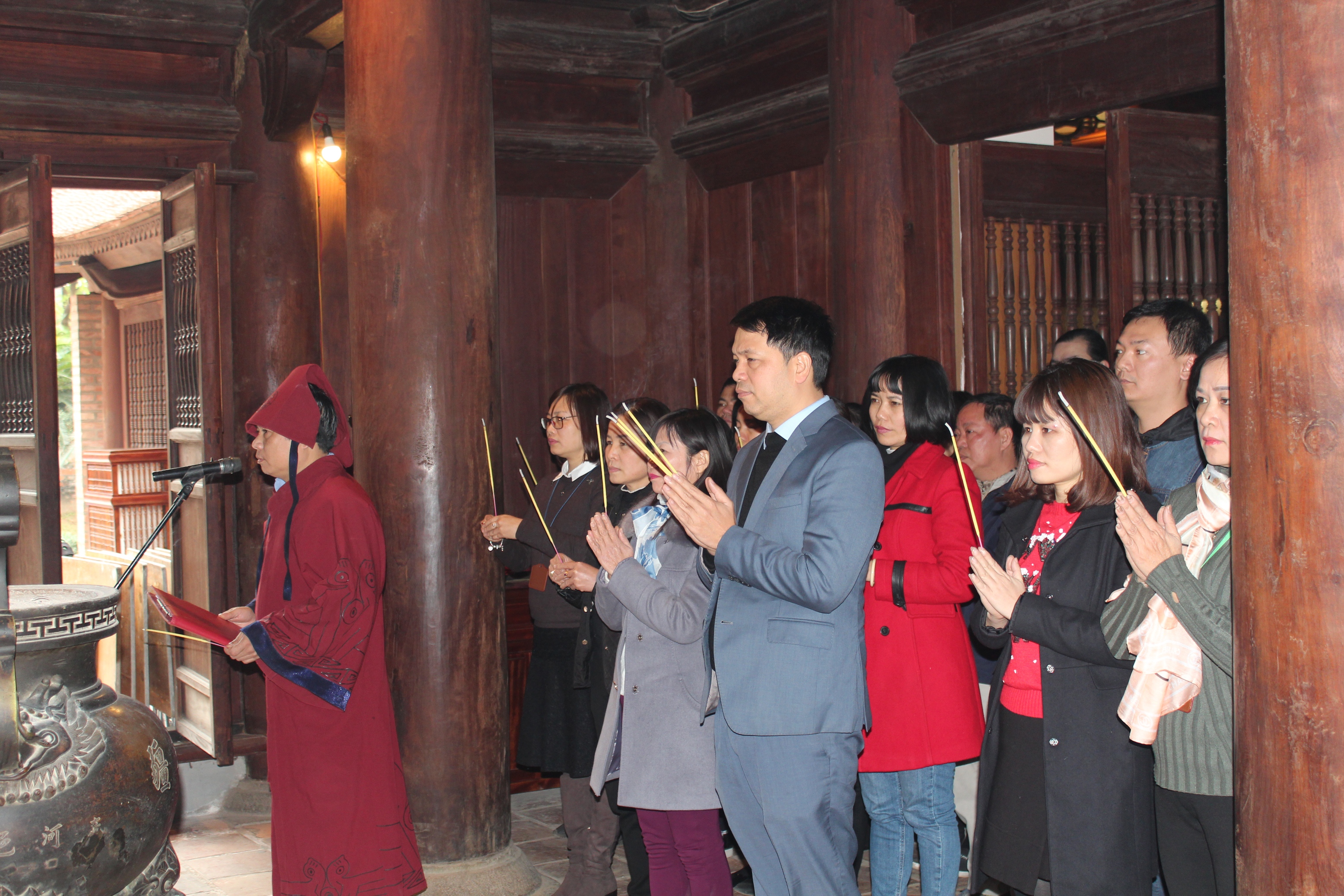 (Photo: Conducting incense offering ceremony)
Chu Văn An was born in 1292 in Thinh Liet commune, Thanh Đam district, which now belongs to Thanh Tri, Ha Noi. It was said that Chu Văn An was awarded the title Thái Học Sinh (doctor degree) under the Tran dynasty (1226 – 1400). However, he did not work as a mandarin, but he founded a private school to train many scholars for the nation, included Pham Su Manh, Le Ba Quat who worked at the court as Nhập nội hành khiển (chief mandarin) under Tran dynasty. His students always paid respect to him because he was full of integrity and righteousness . His students who were even a minister or prime-minister, treated him as teacher, and those who were invited in usually knelt to listen to him. Those who were not good mandarins would be driven away.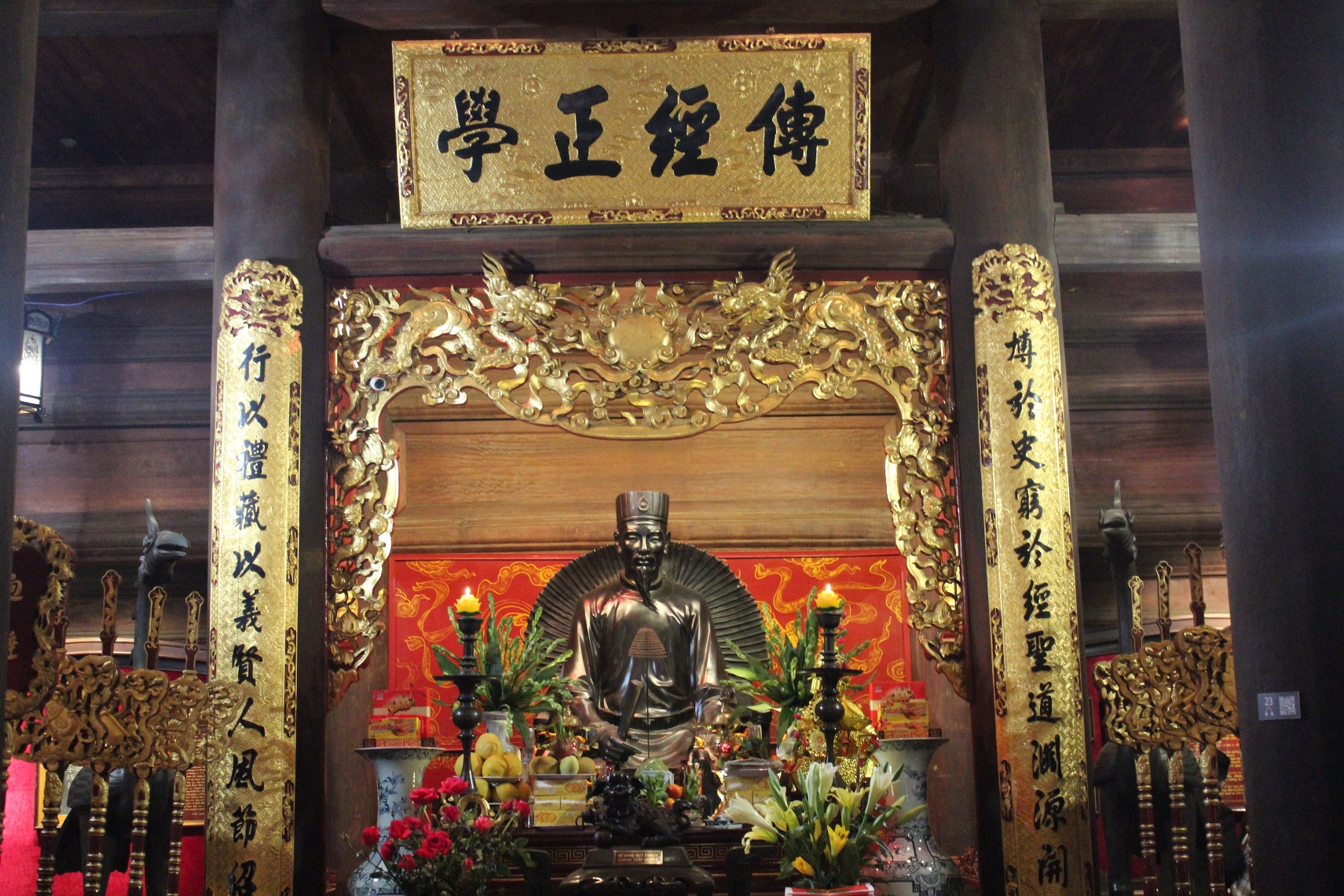 (Photo: Statue of Chu Van An being worshipped in Van Mieu-Quoc Tu Giam)
Tran Minh Tong King (1314-1329) invited him to the Capital to instruct Tran Vuong crown prince (who later became the Tran Hien Tong King) and appointed him as Tư Nghiep of Quoc Tu Giam (Director of Quoc Tu Giam), looking after the training in Quoc Tu Giam and ceremony in Van Mieu. Chu Van An wrote Tứ thư thuyết ước as the textbook for students.
During the reign of King Tran Du Tong, the court was in disarray; mandarins abused their power. Even being as a teacher of Quoc Tu Giam, Chu Van An still worried about country, so he submitted a petition recommending seven bad mandarins be killed. Unfortunately, the King did not reply to his petition. He then resigned and lived in seclusion in Kiet Đac hill of Chi Linh district, Hai Duong province. In 1370 he died in age of 79. Tran Nghe Tong king was so upset, ordered to honour him in Van Mieu. Chu Van An is the first Vietnamese Confucian scholar to be worshiped in Van Mieu. Vietnamese scholars all honoured him as the venerated educator. Chu Van An is not only the teacher of crown prince, but also the outstanding educator who made great contribution to the nation education system and is worshipped in many places around the country.
Translator: Le Huong