THE STELAE SHELTERS – THE UNIQUE RECONSTRUCTION IN VĂN MIẾU – QUỐC TỬ GIÁM
Eight steale shelters, being harmonious with sightseeing of the relic, being able to protect the stone steale. In 1484, emperor Lê Thánh Tông ordered the erection of the the Doctors stelae to honor talented men and encourage studies among the contemporary generation and generations to come. Proctecting the stone stelae was always paid attention by each dynasty.
In 1863, two stelae shelters were erected by Lê Hữu Thanh (a provincial mandarin in charge of tax and financial affairs). The text on the stelae shrine recording the names of Doctoral Laureates, composed in the 16th year of emperor Tự Đức regnal name (era) Lê Hữu Thanh ( the scond – ranking Doctoral Laureate of the Tân Hợi royal exam), describes the construction of the stelae shelters: "This autumn was not a busy time, and discussions on the construction of a tile – covered stelae shrine were conducted with the feudal provincial mandarin in charge of criminal cases and the chief of the province. They were to be two stelae shelters on each side, each consisting of eleven compartments. A location must be selected for those set up randomly, and those with fading insciptions must be repaired and the fading insciptions engraved again to immortalize the names of the Doctoral Laureates on the stelae".
In the 19th century and again in the early 20th century the stelae pavilions were badly damages. In 1994, eight new stelae shelters were constructed, and a design based on the ancient architectural style of the relic.
In October of 1994, eight new stelae shelters were constructed with finance from the Vietnamese Government and the American Express company through the Indochina Conciliation Fund.
The third courtyard of the relic with the stone stelae becoming the most attractive section of the relic for the invaluable stone stelae as well as harmonious scenery.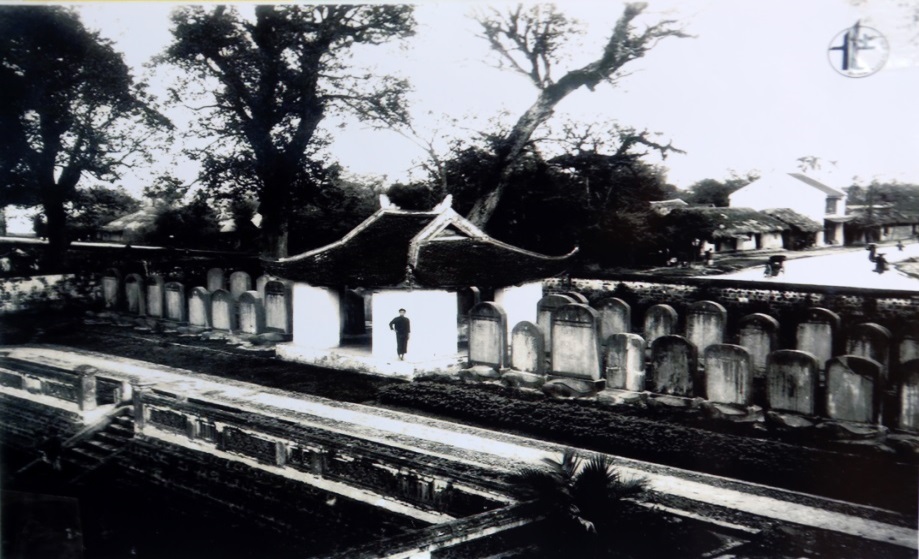 The are of stone stelae in the beginning of 20th century. The stone shrine in the center of row of stone stelae constructed under the reign of Le dynasty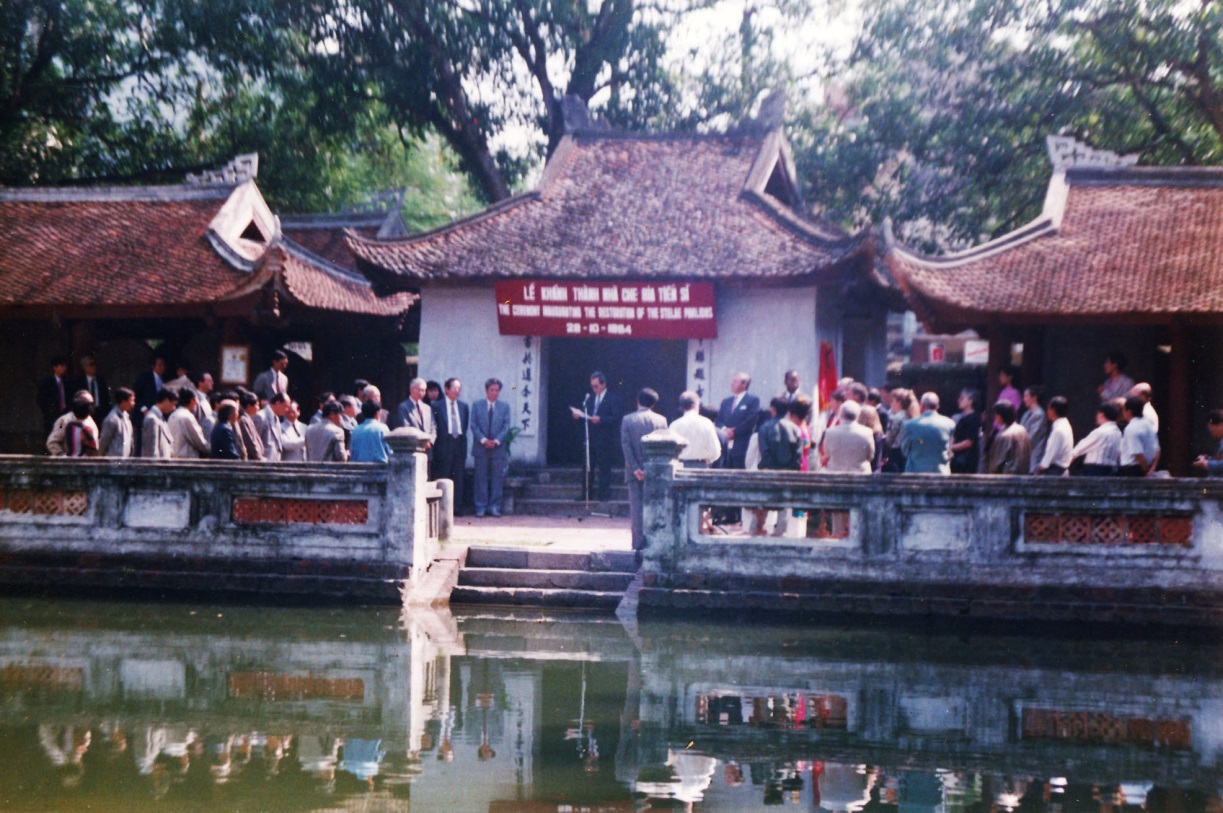 The inauguration ceremony of stone stelae shelters on the 28th of October in 1984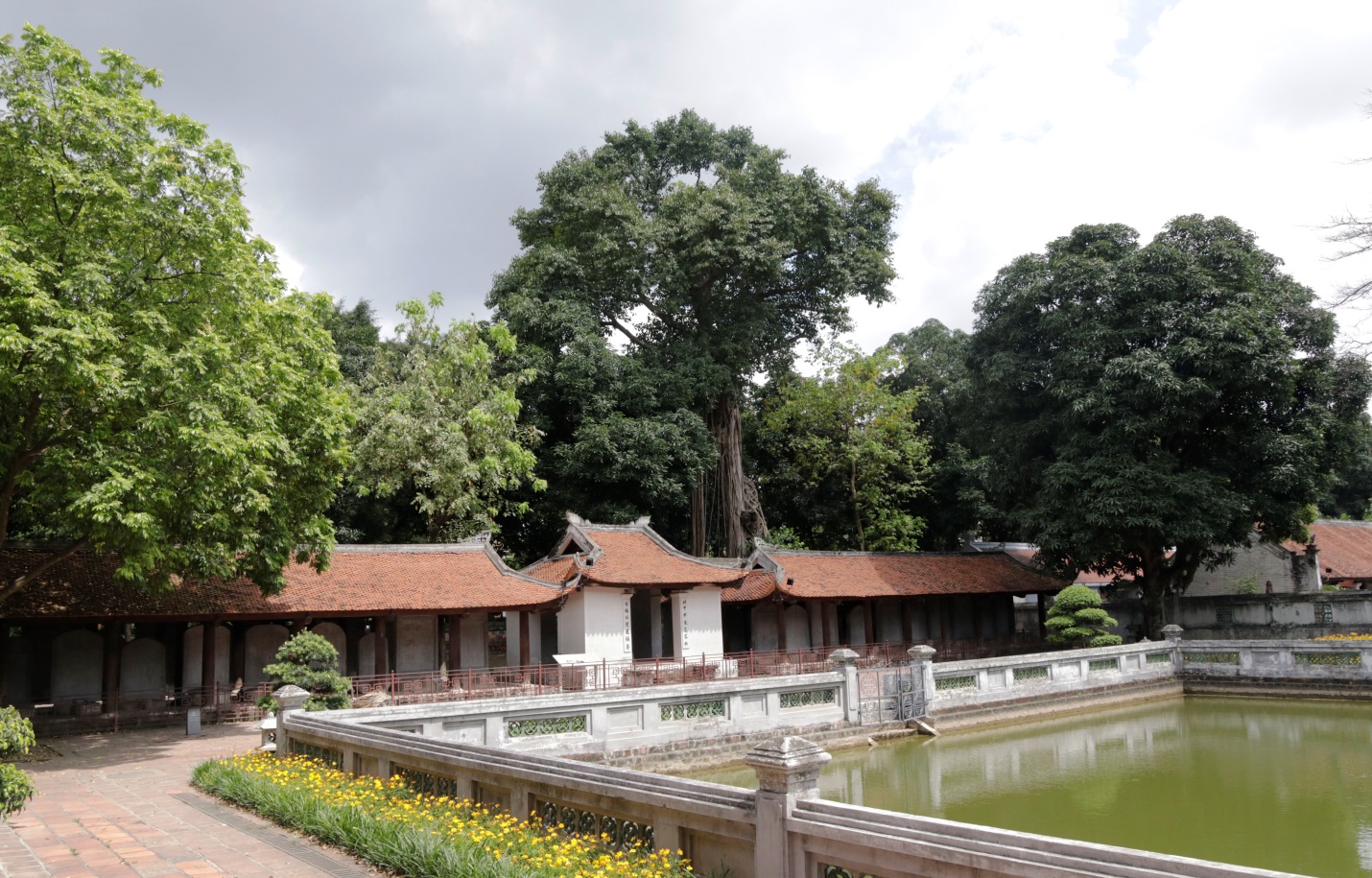 A design of stelae shelters based on the ancient architectural style of the relic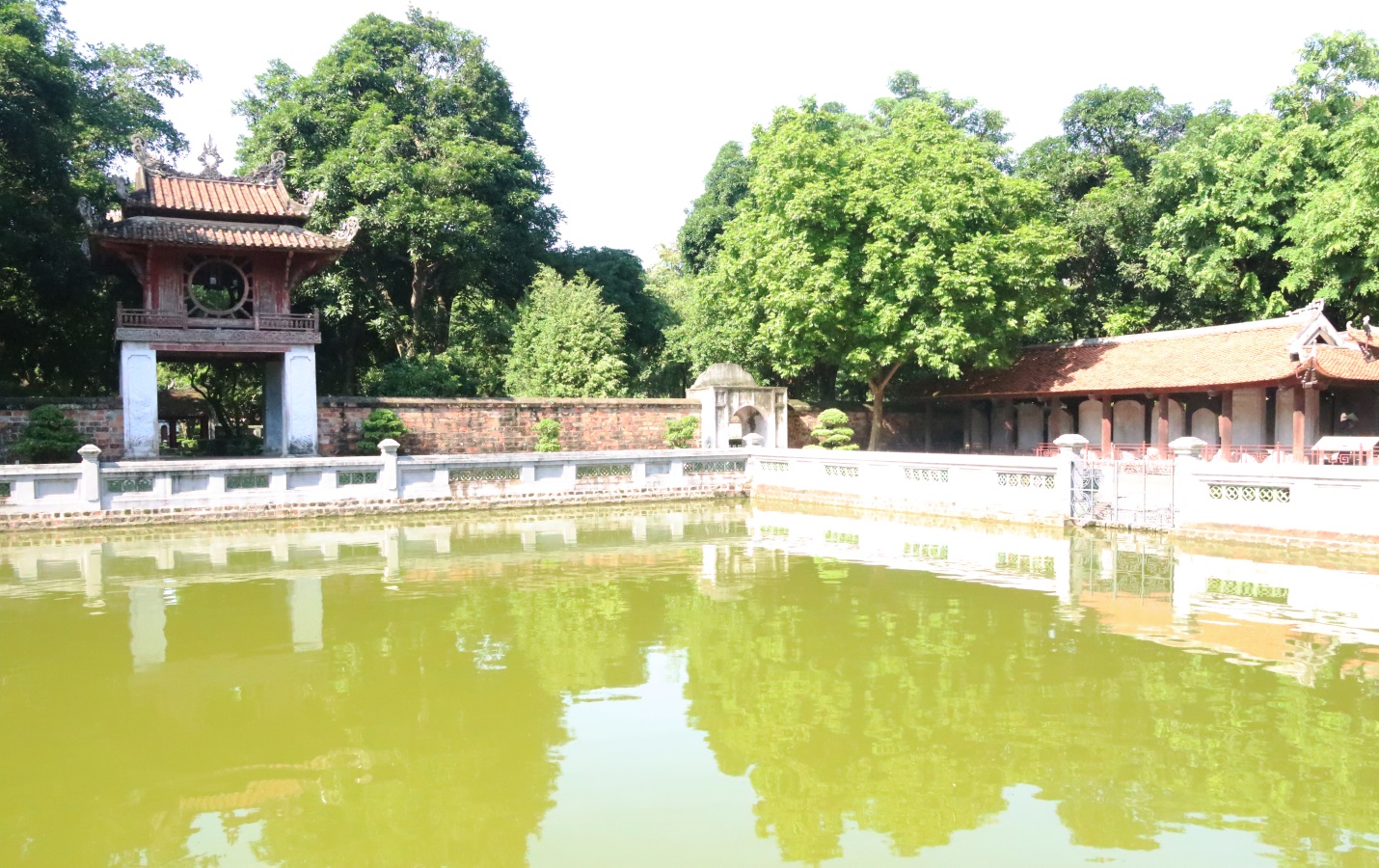 The art work selected from Sketch of Văn Miếu contest in 2021
The art work selected from Sketch of Văn Miếu contest in 2021
BP