DRAGON - UNICORN DANCE TO WELCOME A PEACEFUL SPRING AT VĂN MIẾU – QUỐC TỬ GIÁM LANDMARK
Since ancient times, Dragon - Unicorn dance is one of the folk dance forms with the wish for prosperity, success and happiness of the Vietnamese people. Dragon – Unicorn are both in the four holly animals (dragon, unicorn, tortoises, phoenix). They are sacred animals representing prosperity, wealth and luck.
Every year in spring Văn Miếu – Quốc Tử Giám invites artisans from localities to perform traditional Dragon - Unicorn dances to serve the tourists. The images of the Dragon - Unicorn dance at Văn Miếu – Quốc Tử Giám are always beautiful memories in the hearts of tourists there.
We invite you to look back at the moments of Dragon – Unicorn at Văn Miếu – Quốc Tử Giám!
Văn Miếu – Quốc Tử Giám landmark wishes you a healthy, peaceful and happy new year!
Dragon dance team performing on Thai Hoc yard at Văn Miếu – Quốc Tử Giám every year on the Lunar New Year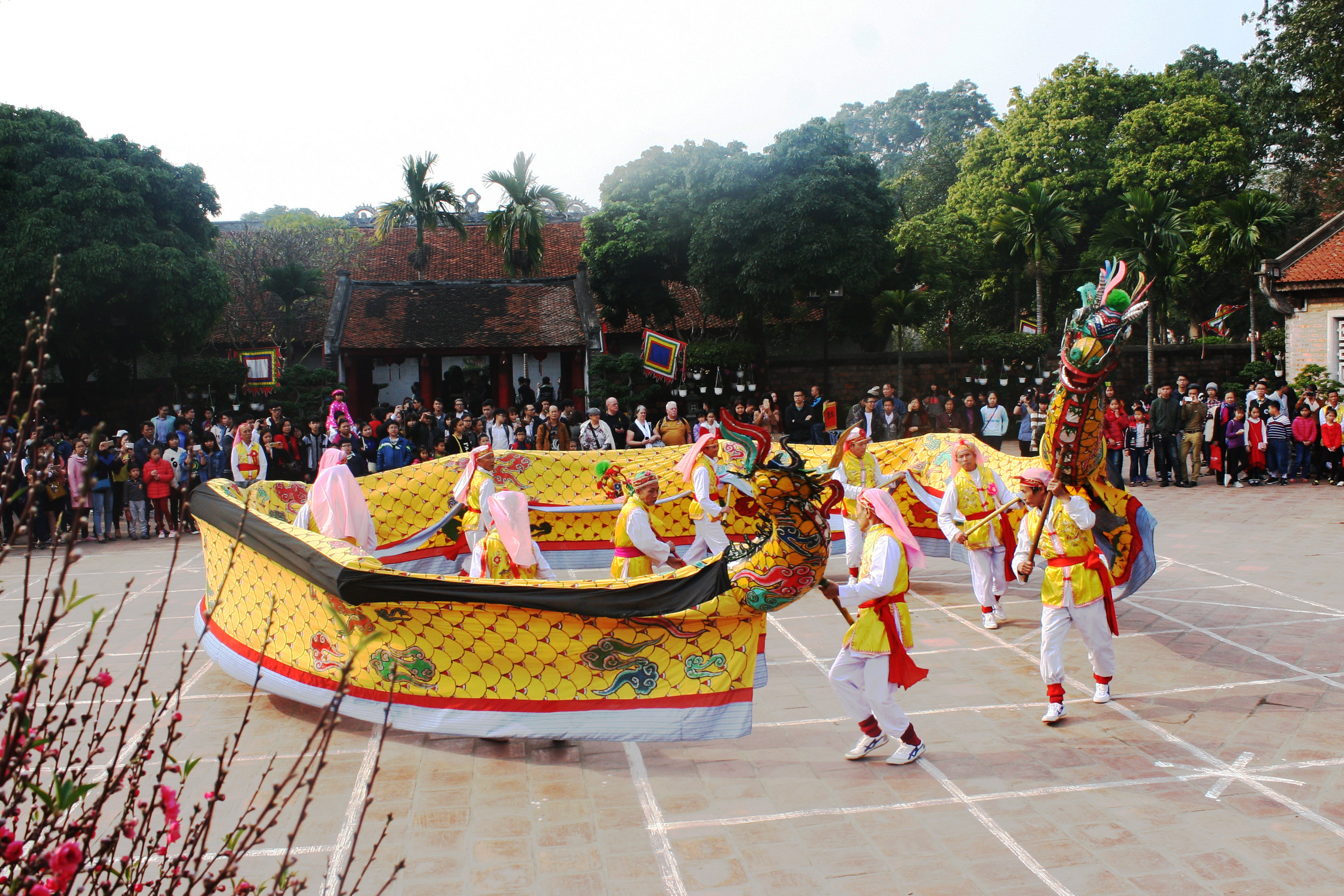 A dragon dance team needs many people to practice very carefully to show the dragon movements very skillfully and beautifully.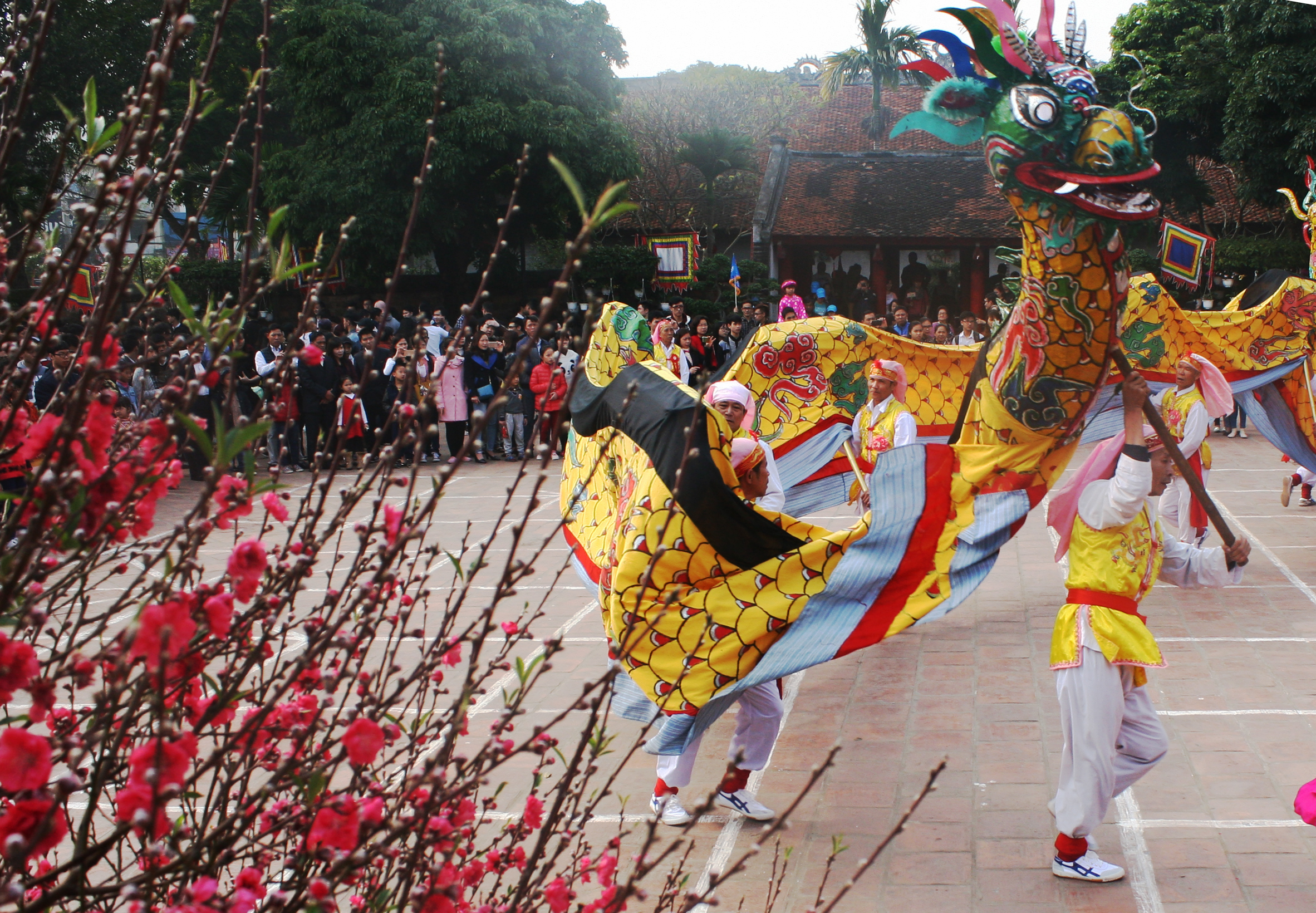 The dragon dance with the drumbeats in harmony with the cheers of the audience and peach blossoms make the Văn Miếu – Quốc Tử Giám more warm and joyful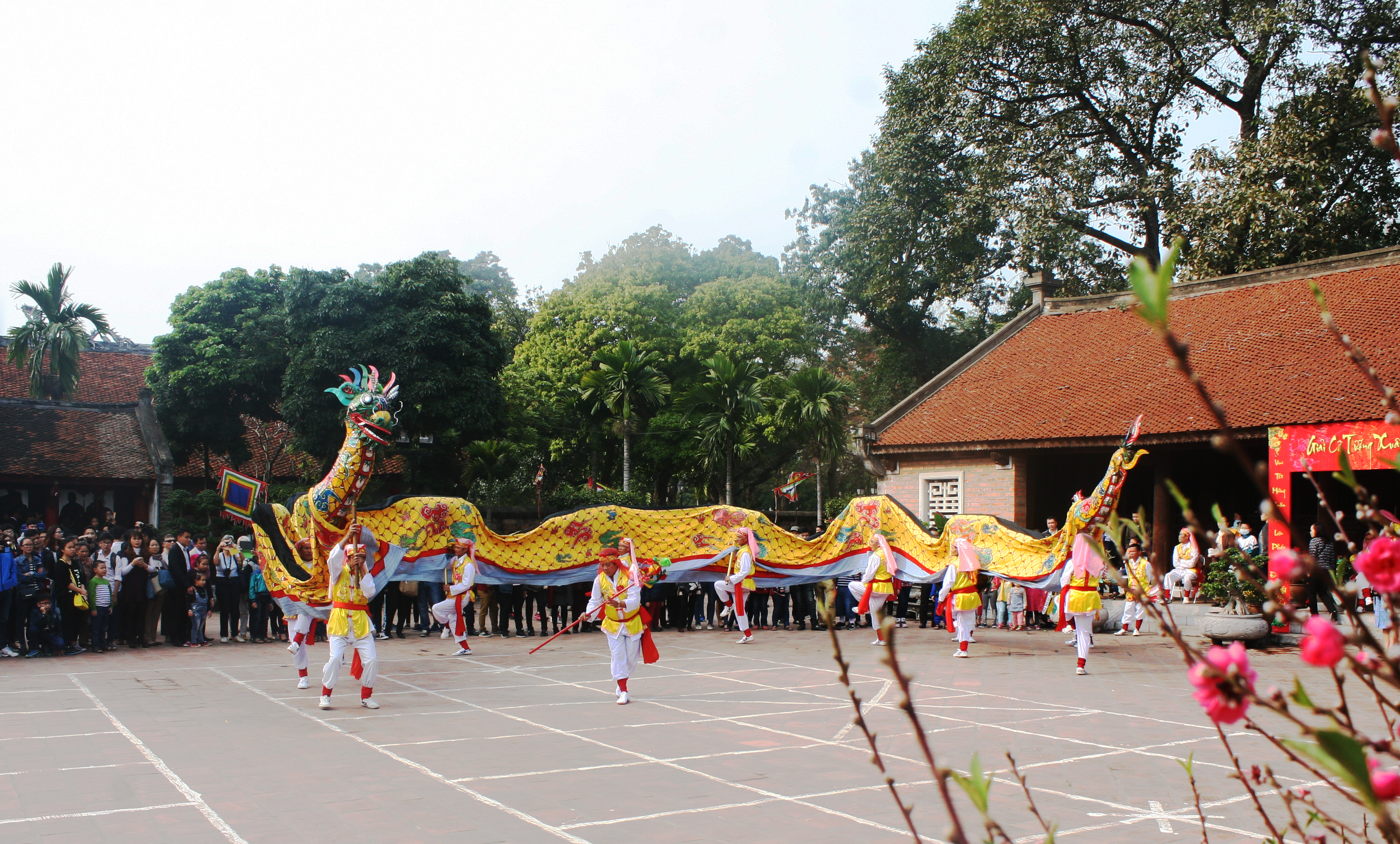 The secret to making beautiful dragon dances is the team work and rhythm in Dragon dance. Participants in the dragon dance must be in good health, especially the one who controls the dragon's head and the dragon's tail - because those are the two heaviest parts.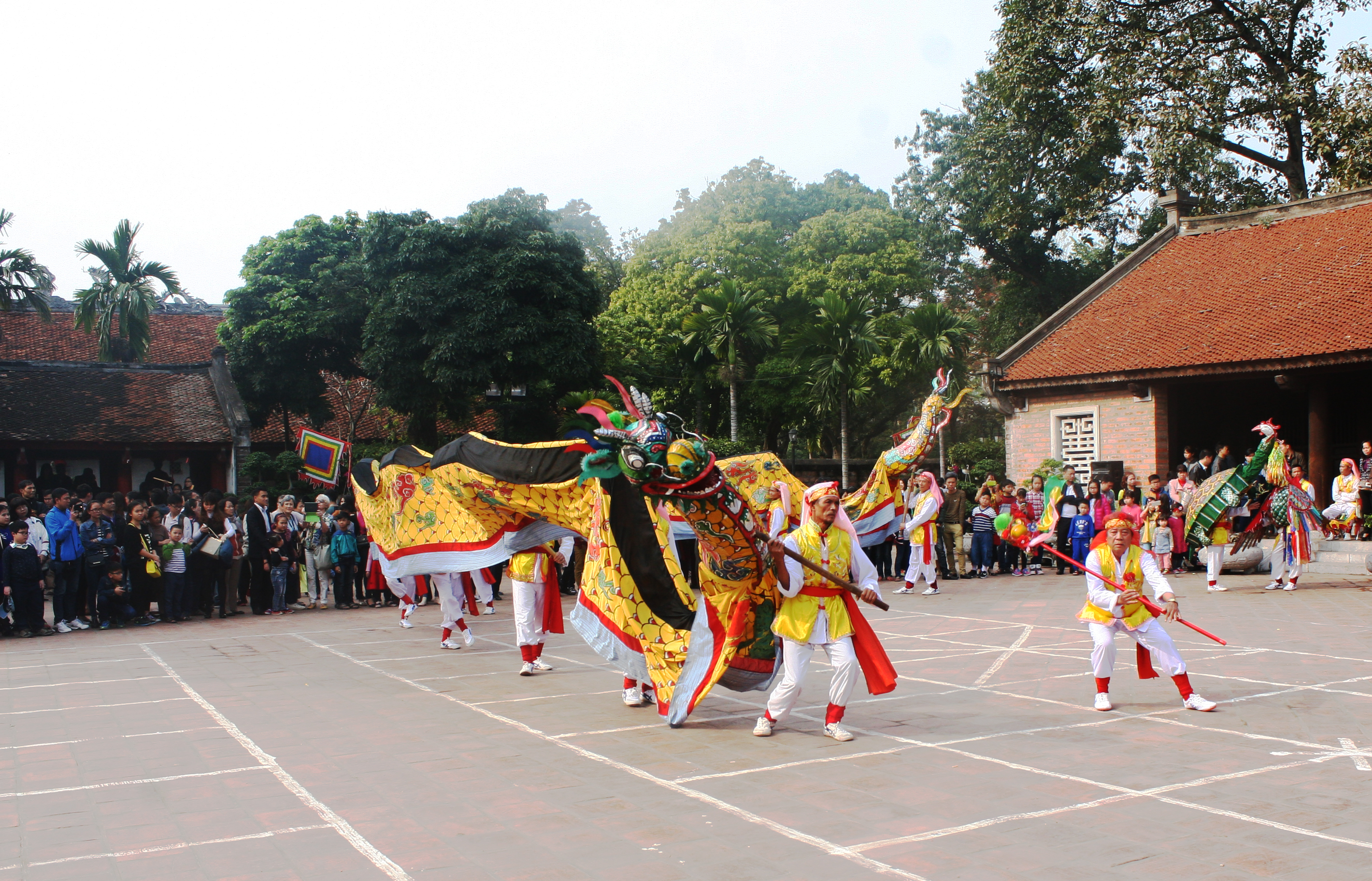 The costumes of participants in the Dragon dance are in color harmony with the colors of the Dragon. Particularly, the brave man has a pearl and a magic stick dancing in front of the Dragon's head to show the health of a martial general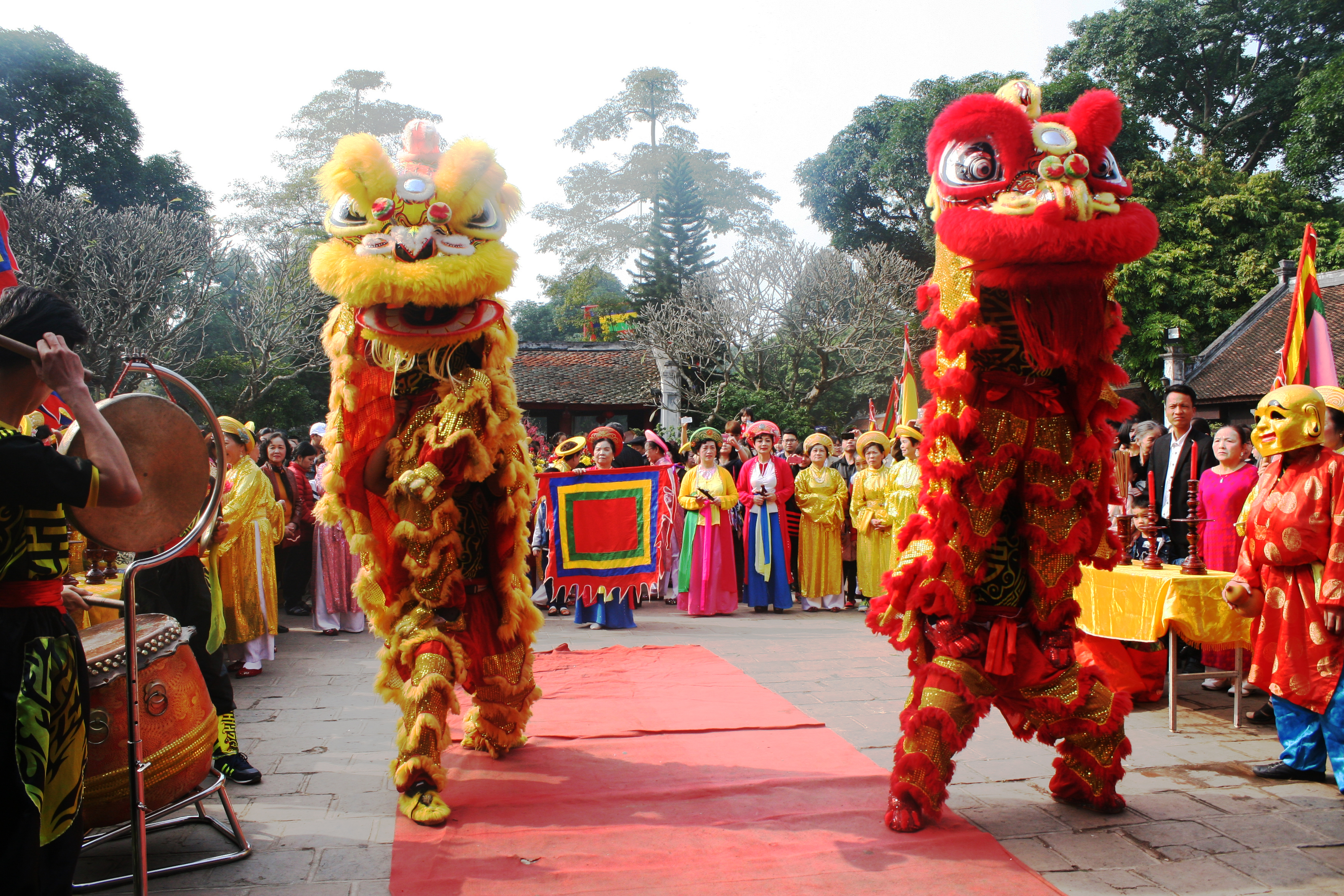 Unlike Dragon dance, Unicorn dance only needs one or two people to perform the movements to create a fun atmosphere and close to the audience.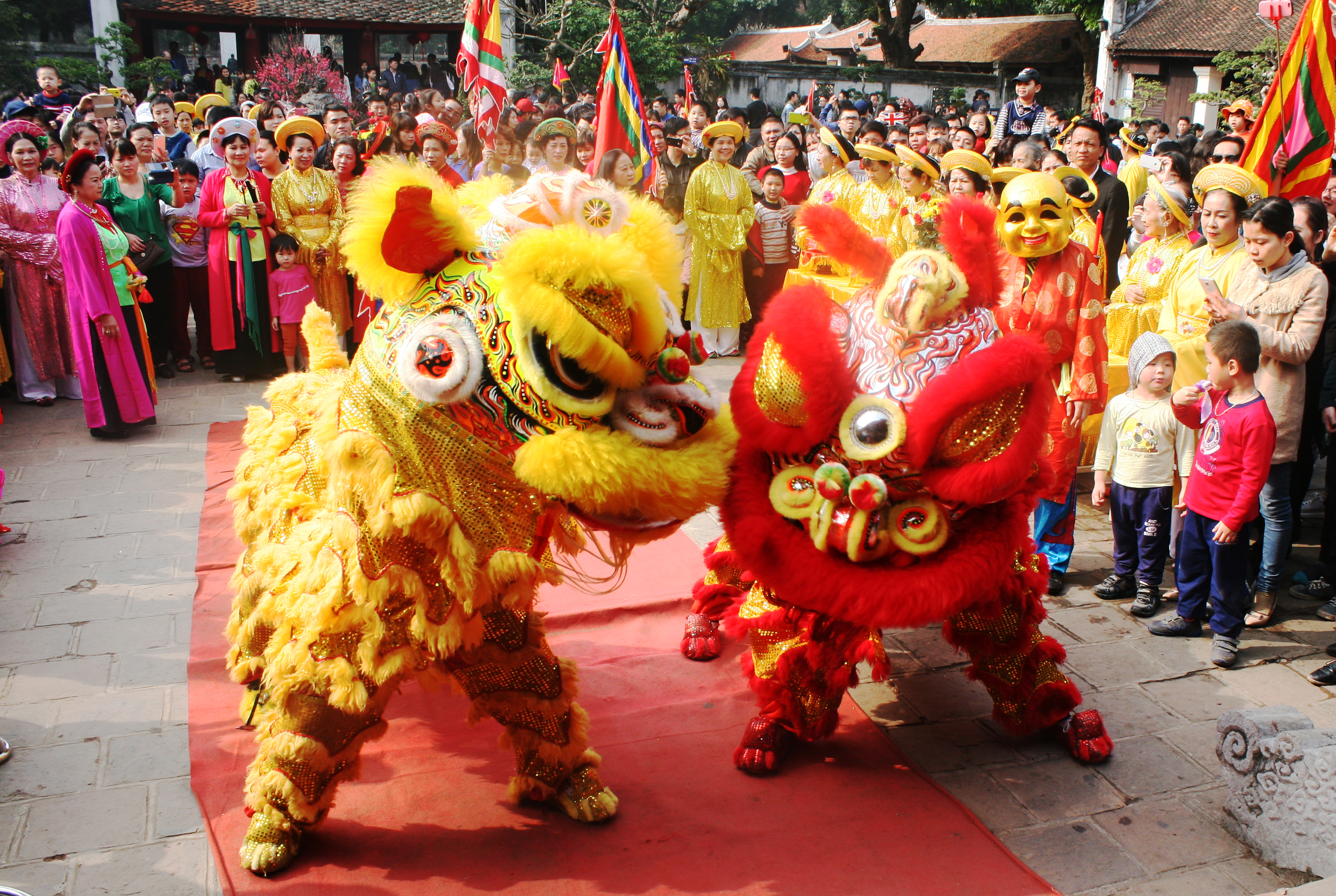 Dragon - Unicorn dance combined with the ceremony bring a special experience in the Tet atmosphere to visitors at Văn Miếu – Quốc Tử Giám
LH