UNESCO WILL ORGANIZE EVENT TO HONOR 650TH ANNIVERSARY OF THE DEATH OF CHU VAN AN IN 2020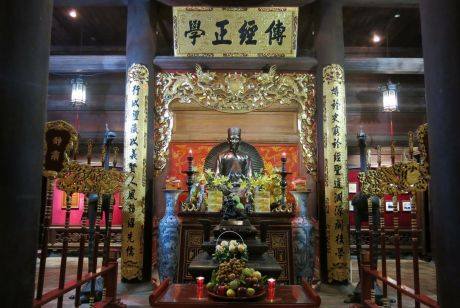 The 206th session of UNESCO Executive Council in Paris, France approved proposals sumbitted to the General Assembly of UNESCO. A resolution was issued to commemorate historic events and the anniversaries of eminent personalities celebrated by Member States in order to give them worldwide significance..During this session, 71 proposals were submitted; 48 proposals were adopted including the commemoration of the 650th anniversary of the death of Chu Van An. UNESCO seeks to build peace through international cooperation in Education, the Sciences and Culture.
Chu Van An (1292 – 1370) is revered as the greatest Vietnamese teacher, who spent his life teaching others. His philosophy of human education continues to provide lessons for generations of Vietnamese. He taughtideals such as: Do not put the rich before the poor; educational theory must go together with practice; life-long learning is essential , and one must work and contribute to society. Chu Van An's ideals not only exerted influence on Vietnamese for generations, he also contributed to the appreciation of humanity in the world. His opinion of education has proven to be valuable throughout the centuries, and issimilar to education standards of today.
UNESCO has glorified eminent Vietnamese people previously such as: Nguyen Trai on the 600th anniversary of his birth (1980); Ho Chi Minh on the 100th anniversary of his birth (1990); and Nguyen Du on the 250th anniversary of his birth (2015). UNESCO and Vietnam will commemorate the 650th anniversary of the of the death of Chu Van An in 2020. This commemoration affirmsto the international community, that Vietnam values culture and education as promoted by UNESCO's mission.
According to rules of UNESCO, the 40th session of the General Assembly will open in November of this year, and resolutions to officially commemorate historic events, and eminent people of world will be adopted.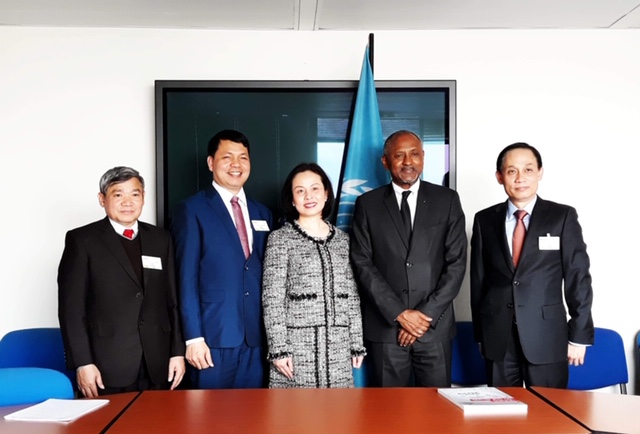 Mr. Le Hoai Trung – Member of The Central Committee of the Communist Party of Vietnam – Deputy Minister of Foreign Affairs – Chairman of National Committee of UNESCO Vietnam led the delegation, joined important activities during the session of UNESCO Executive Council from 3rd to 17th, April, 2019.
Translator: Bui Bich Phuong