LOA THÀNH PRIZE AWARD CEREMONY 2021 AT VĂN MIẾU – QUỐC TỬ GIÁM
On December 12, 2021, the Ministry of Construction, Vietnam Construction Association, Vietnam Association of Architects, Ho Chi Minh Communist Youth Union sponsored by the Vietnam Association of Science and Technology organized The Loa Thành Prize Award Ceremony 2021 at Văn Miếu – Quốc Tử Giám with the purpose of encouraging the final year students who major in architecture and construction.
In 2021, the organizers selected 188 excellent projects of students from 20 Universities: Hanoi Architectural University (37 projects), Hanoi University of Civil Engineering (34 projects), University of Architecture Hồ Chi Minh City (25 projects). The winning projects are close to reality, feasible, applying advanced science and technology, social, creative and unique… However, there are still limitations to new topics.Responding to natural disasters, preventing epidemics, etc., are still rarely mentioned in the contest projects.
This award ceremony, the Organizing Committee selected 64 most typical projects including 5 First prizes, 13 Second prizes, 23 Third prizes, and 23 Consolation prizes.
This is the 30th time Loa Thành Award has been held at Văn Miếu – Quốc Tử Giám. The award has become a good tradition, a source of encouragement in the learning movement of Vietnamese students, thereby helping to improve the training quality for engineers and young architects in the field of construction; nurturing and arousing enthusiasm in younger generations.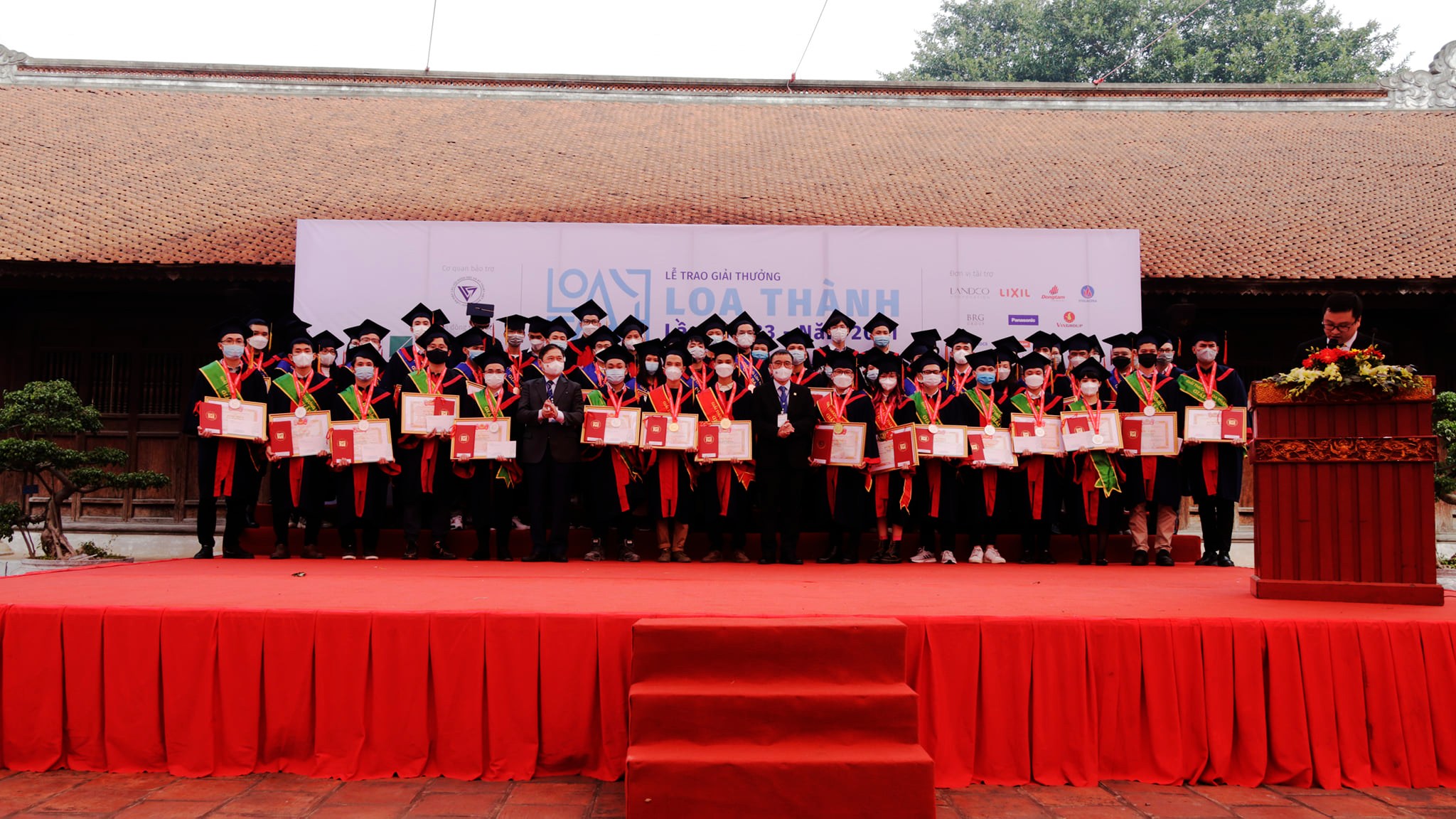 Ban Tổ chức trao giấy chứng nhận cho các đồ án đạt giải Giải Nhất
LH