THE GLORIFICATION CEREMONY FOR BEST GRADUATES FROM THE UNIVERSITIES AND ACADEMIES IN HANOI IN 2021
On November 18, 2021, City Committee of the Party, People's Council and Hanoi People's Committee cooperated to hold "The Glorification Ceremony for Best Graduates from the Universities and Academies in Hanoi in 2021" at the Special National Landmark, Văn Miếu-Quốc Tử Giám.
The ceremony honored 90 best graduates from the universities and academies in Hanoi. They all achieved good results in their studies or were active members of the Party, unions or organizations. Some of the graduates overcame their own difficulties and succeeded with their studies that were recognized at home and abroad. Especially noted are Best Graduates who have actively participated in the prevention of the Covid-19 epidemic, contributing to the capital in protecting the health of the people this year.
The 90 best graduates included 13 students of Technics, 27 students of Cultural-Social Management, 20 students of Economics, 14 students of Pedagogics and Medicine, and 16 students of Armament. The five other students achieved the highest scores on their university entrance exams and are considered best graduates as well.
This is the 19th time that the glorification ceremony has been held in Hanoi to celebrate the traditional fondness for learning, and the tradition of respecting the talented. The event also helps to heighten students' sense of responsibility for developing the Capital and nation as well.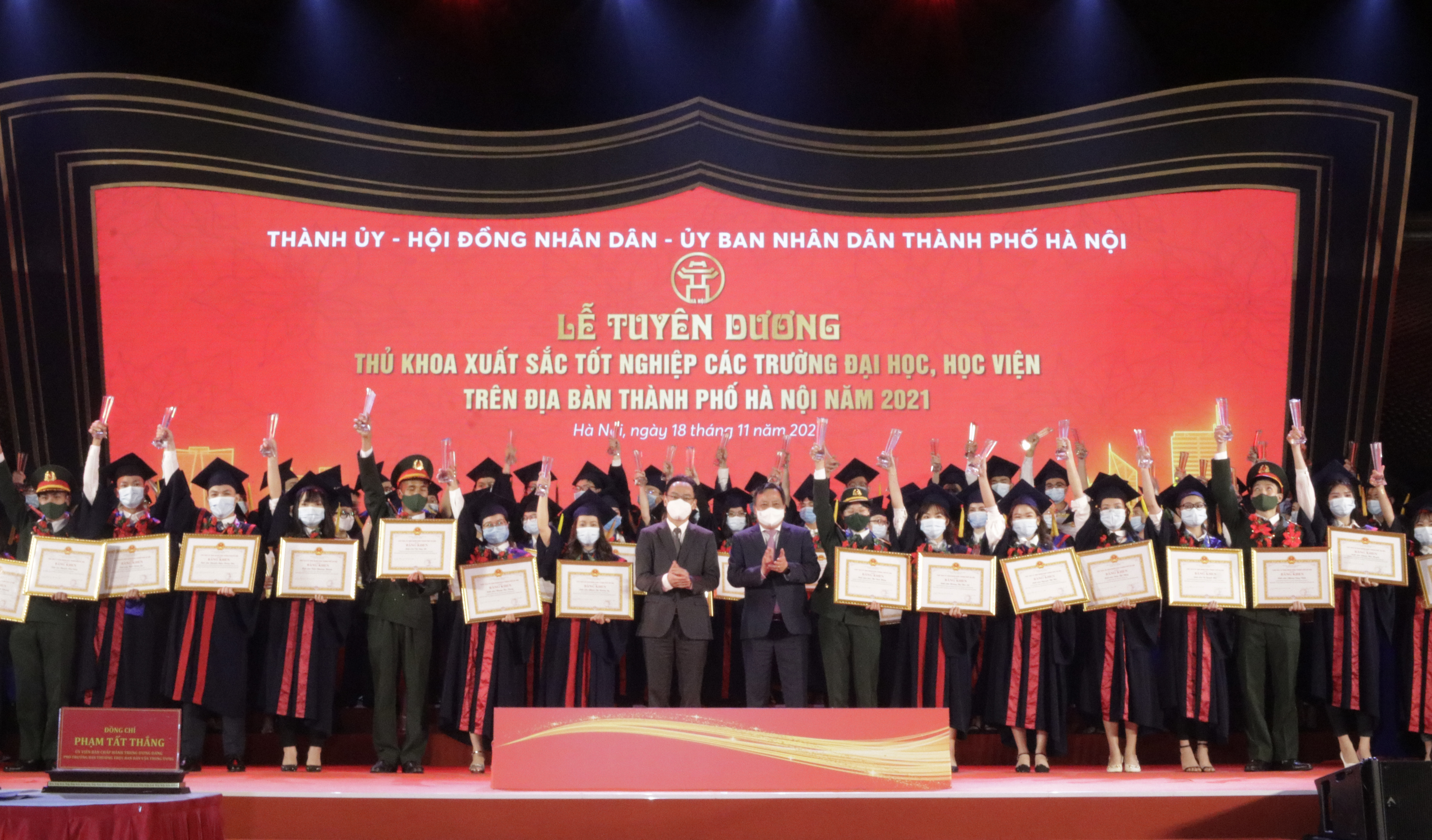 Best graduates in the Glorification Ceremony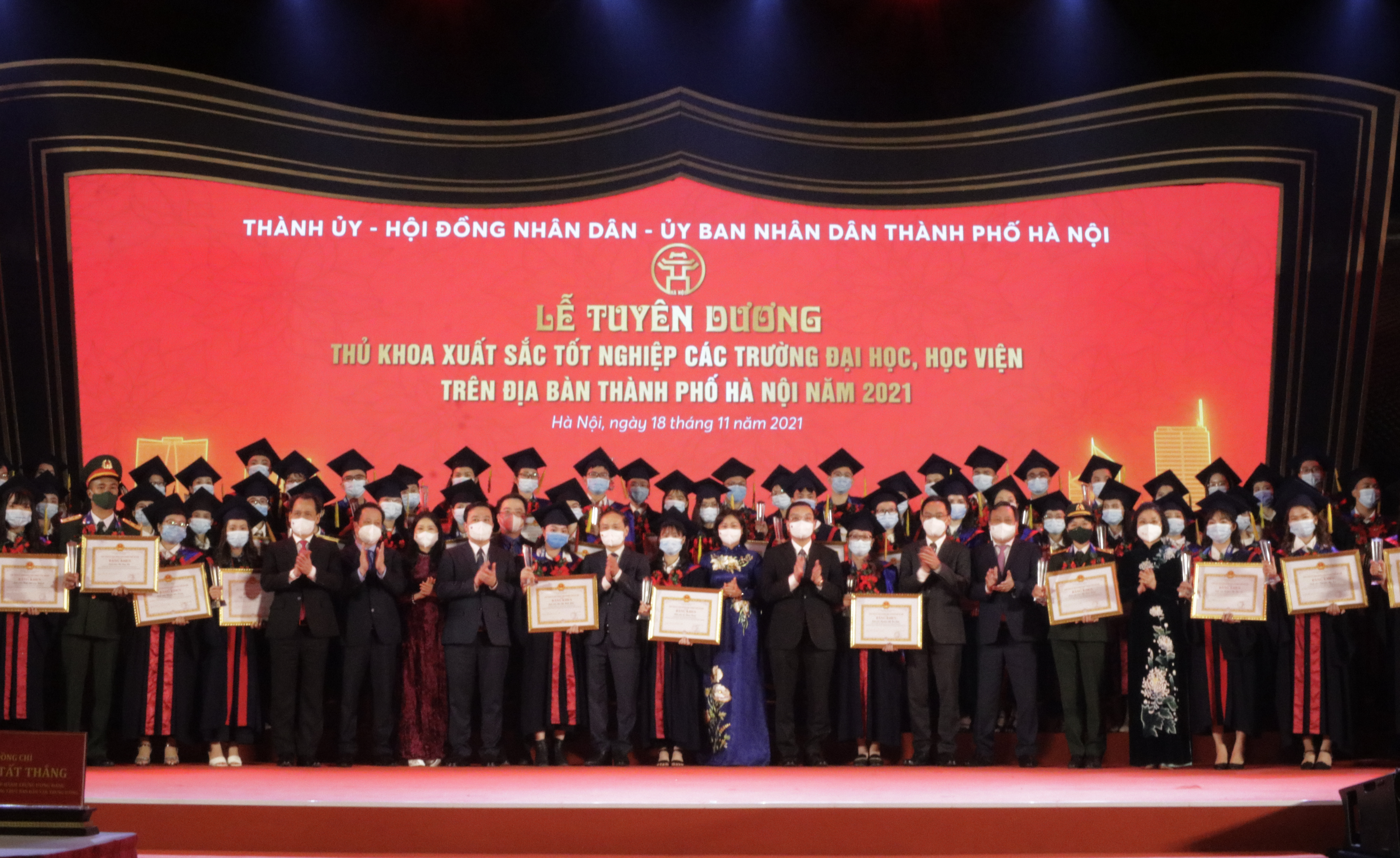 LH