WHITE IXORA AT THE VĂN MIẾU-QUỐC TỬ GIÁM

Visitors to the Văn Miếu-Quốc Tử Giám will see two old ixora trees planted near Khuê Văn Các. Summer or autumn is the time when the ixoras are in full bloom, and their fragrance pervades the Site.
Ixora has a light, fresh fragrance. The flowers are small and grow in clusters. Each flower has 4 petals. In Vietnam, Ixoras are divided into different types based on their color, including: red, yellow, white, orange, pink...
Ixora symbolizes prosperity and happiness. In Vietnam, it is considered a precious flower and is chosen by the people as an offering placed on the altar. It is also planted in quiet spaces such as pagodas, communal houses, temples, etc.
Below are pictures of white ixora taken at the Văn Miếu-Quốc Tử Giám.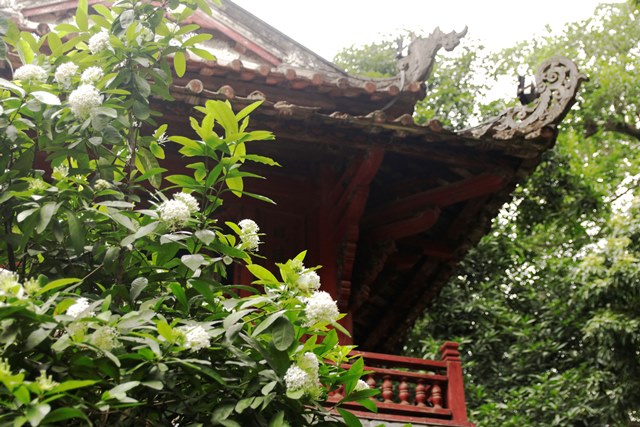 CT