RECRUIT CALLIGRAPHERS FOR THE SPRING CALLIGRAPHY FESTIVAL 2021
The Center for Scientific and Cultural Activities Van Mieu - Quoc Tu Giam gave marks to callygraphy works in order to recruit calligraphers for the Spring Calligraphy Festival 2021 and selected excellent works for an exhibition and calligraphy award in the process.
There were 216 calligraphy works including 78 works in Sino-Nôm handwriting and Vietnamese handwriting from 95 calligraphers throughout a country. The participants found their inspiration in the theme of nation and education and Văn Miếu - Quốc Tử Giám or content associated with the topic Đạt Tài. All members of Board of Examiners are well-known calligraphists who have been being jurymen of Spring Caliigraphy Festival
The calligraphers were recruited on fhe conditions of fhe Spring Calligraphy Festival 2021. By the time, calligraphy works were selected to display on the opening of Spring Calligraphy Festival 2021 at Văn lake of Văn Miếu - Quốc Tử Giám.
Spring Calligraphy Festival has been held at Van Mieu-Quoc Tu Giam since 2015, this event has become an indispensable cultural tradition for the people of Hanoi capital during the Lunar New Year. The Board of Organization hoped that this event would bring an aspirtion to calligraphy lovers and attract more visitors in fhe beginning of new year.
Some photos: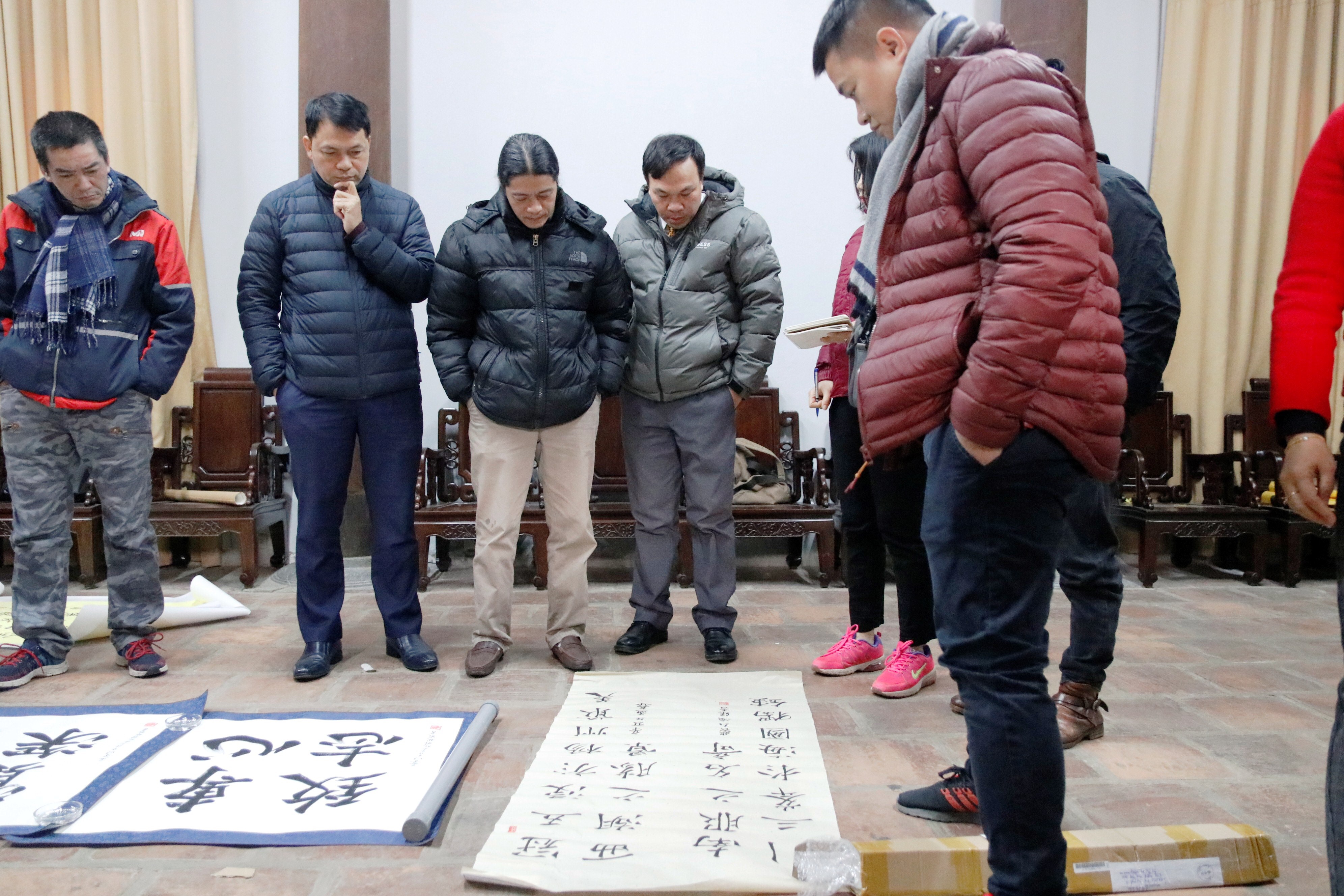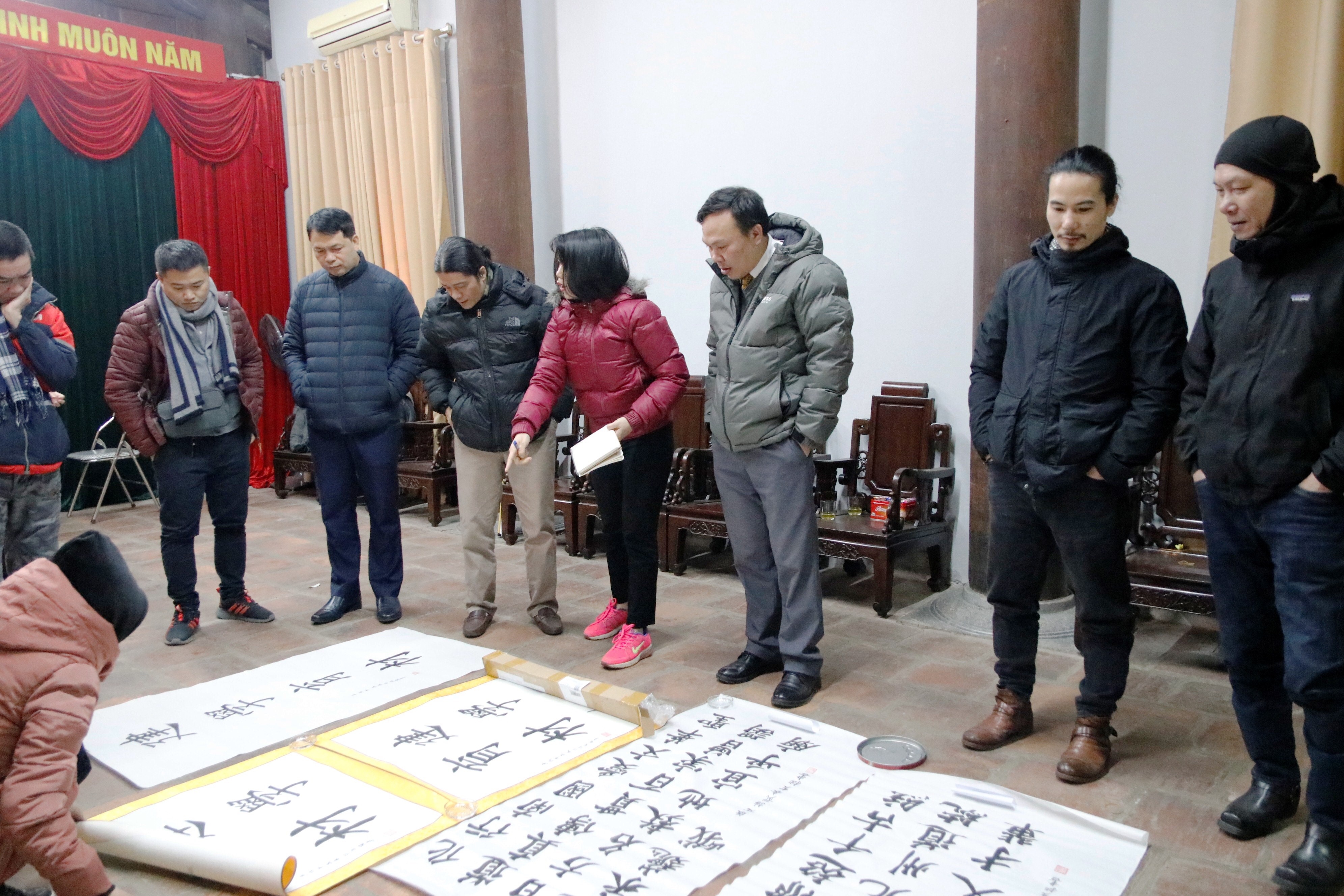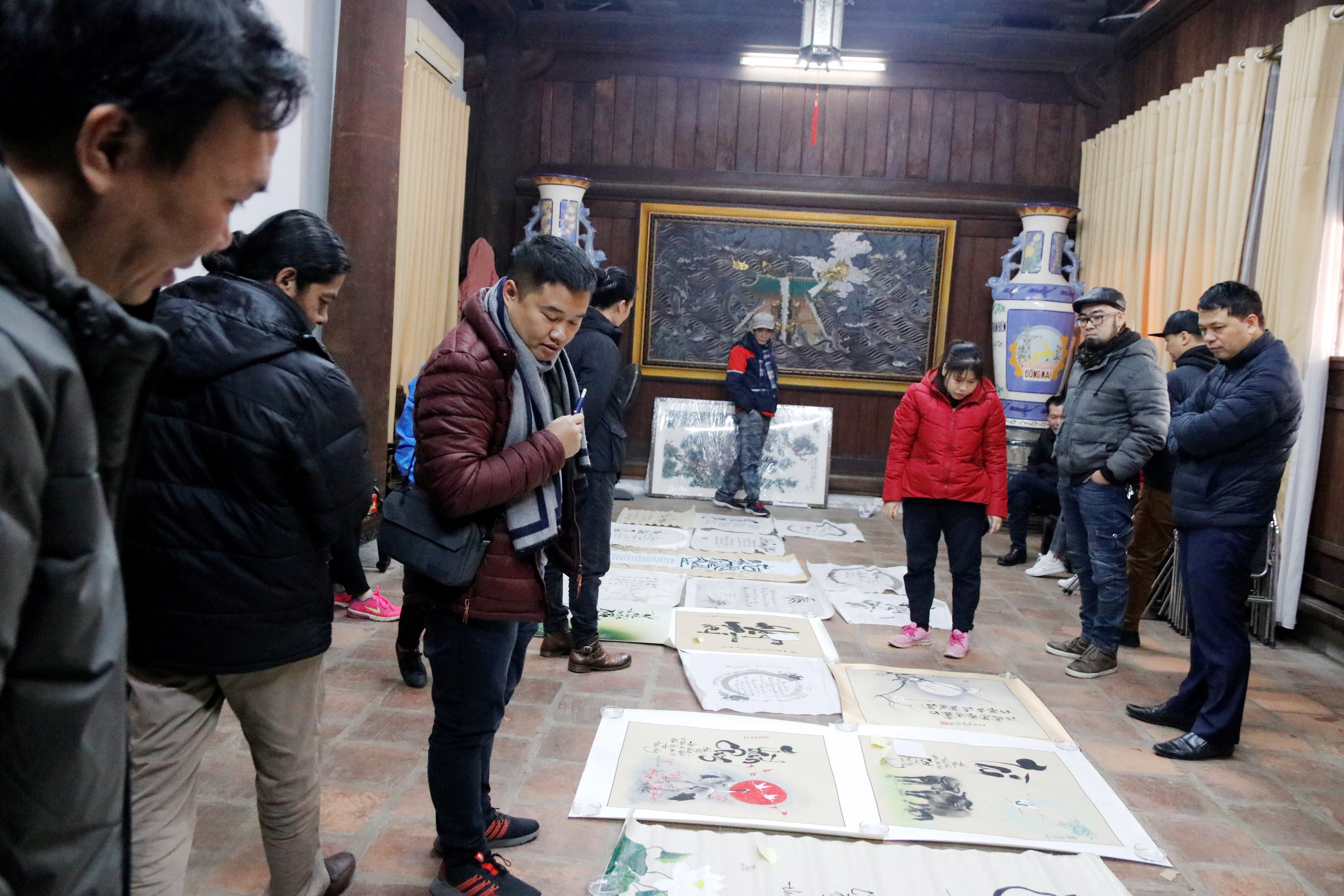 BP