THE 650TH ANNIVERSARY OF THE DEATH OF CHU VĂN AN, EDUCATOR(1370-2020)
On November 20, 2020, at the Special National Landmark Văn Miếu-Quốc Tử Giám, City Party Committee - People's Council - People's Committee - Vietnam Fatherland Front Committee Hanoi city held 650th anniversary of the death of Chu Văn An, educator (1292-1370).
Chu Văn An made many important contributions to the culture and education of Vietnam and the region. In November 2019, the Rector of Quốc Tử Giám School, Chu Văn An (1292-1370) was honored by the UNESCO World Congress and the Congress issued a Resolution to cooperate with Vietnam in celebrating the 650th anniversary of the death of Chu Văn An in 2020.
The 650th anniversary of Chu Văn An's death (1370-2020) is an opportunity for the people, especially for the youth to give gratitude to the model teacher of Vietnam. In addition to the anniversary, a series of other activities were held to commemorate Chu Văn An, including propaganda, contests and exhibitions that took place from June to November 2020. The celebrations were all aimed at honoring life, career, and great dedication to education of Teacher Chu Văn An; These activities are associated with the activities of the United Nations Educational, Scientific and Cultural Organization (UNESCO) to commemorate individuals who have contributed to the development of culture, education, and development, increasing international understanding, narrowing ethnic gaps and contributing to world peace. Among these individuals is Great Personality Chu Văn An (1292-1370).
Activities to commemorate Chu Văn An mean a lot not only to Hanoi - the homeland of Chu Van An but also to the whole country, especially to the national education and training. Life and career of Chu Văn An have become a strong driving force for the young generation of Vietnam on the path towards learning and success to build the country.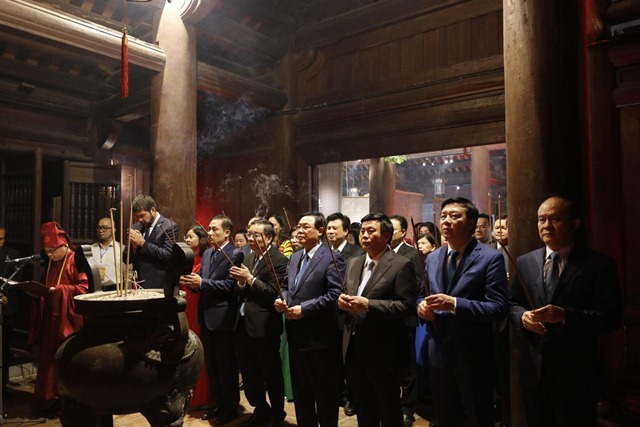 The ceremony to commemorate Teacher Chu Văn An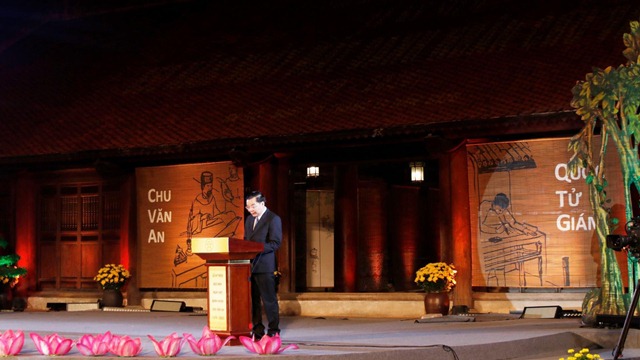 Mr. Chu Ngọc Anh addressed the annivesary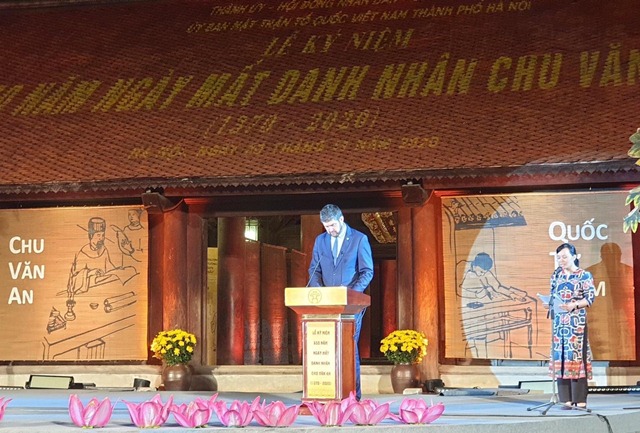 Mr. Michael Croft - Chief Representative of UNESCO Office in Hanoi addressed the anniversary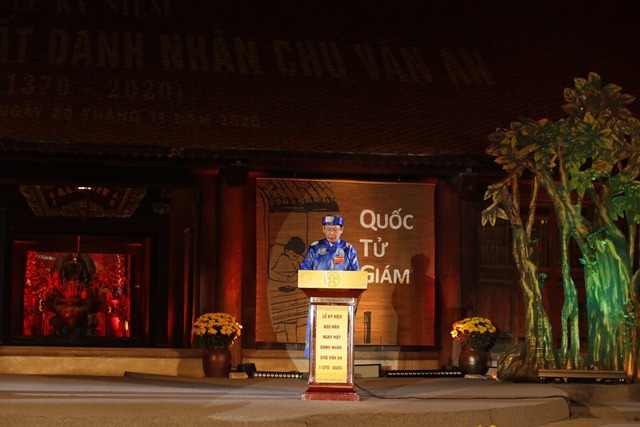 Mr. Chu Văn Tài -the 26th generation descendant of Chu Văn An
The drama about teacher Chu Văn An
CT