MAKING OFFERING TO ENCOURAGE STUDY IS A BEAUTY OF CULTURE AT VAN MIEU – QUOC TU GIAM
Students from grade 12A4 at Yen Hoa High School of Cau Giay district in Hanoi made offerings to Sages and Saints at Van Mieu – Quoc Tu Giam before taking end of year exams. The offering took place solemnly at Bai Duong house. The head teacher, students and their parents were present at the offering.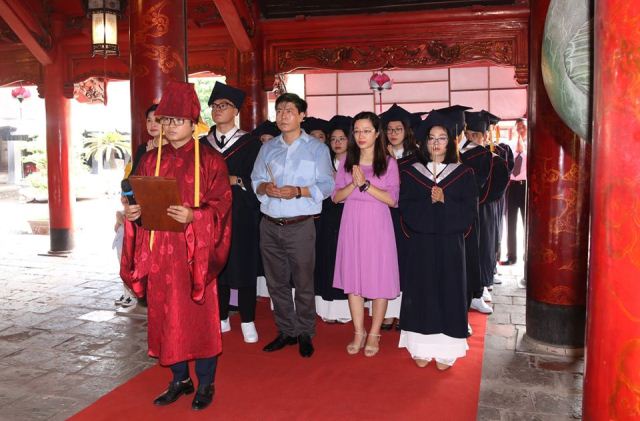 The offering of students from 12A4 of Yen Hoa High School, Cau Giay district, Hanoi city at Bai Duong house of Van Mieu – Quoc Tu Giam
The offering at Van Mieu – Quoc Tu Giam is a way to pay tribute to the great talents of a nation and to continue a tradition of honoring and respecting teachers. and tradition of drinking water, think of its source. These gestures encourage students to continue their studies and follow in the footsteps of the talented people of the country.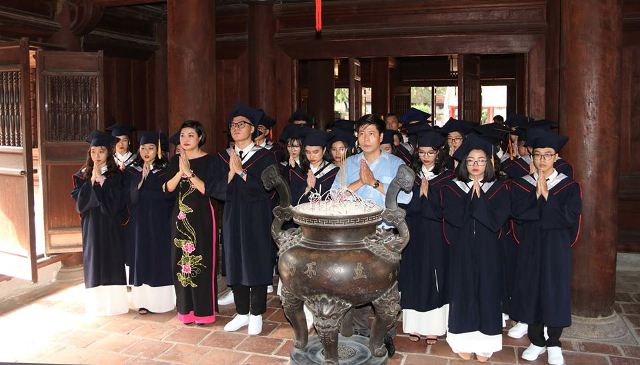 The students from 12A4 and their parents making offering to Chu Van An at Thai Hoc courtyard of Van Mieu – Quoc Tu Giam
Ms. Duong Thu Trang – Head teacher shared that the students of grade 12A4 were self-starters, creative and positive when they joined social activites. The offering had spiritual significance for the students.
After the offering, the students took photos to capture beautiful moments together at the site of the first national university of Vietnam.
The students from 12A4 taking photos at Bai Duong house
After the offering ceremony, the students took photos to capture these memories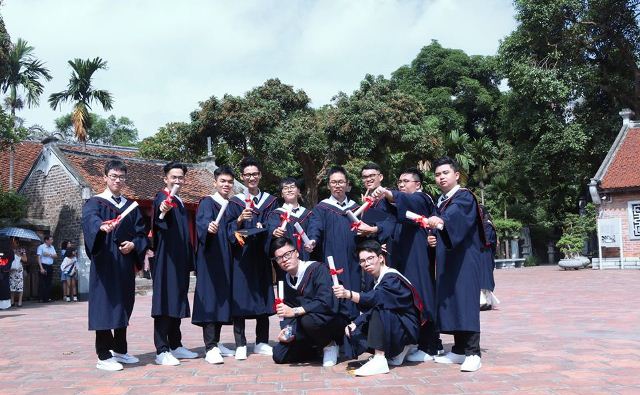 They will forever remember the memories at Van Mieu – Quoc Tu Giam
Translator: BBP