Contest to recruit calligraphers for the Spring Calligraphy Festival 2019
With the aim of recruiting qualified calligraphers for Spring Calligraphy Festival 2019, and of creating an opportunity for talented calligraphers to meet and show their abilities, on January 5, 2019, the Center for Scientific and Cultural Activities Van Mieu - Quoc Tu Giam organized a contest for calligraphers.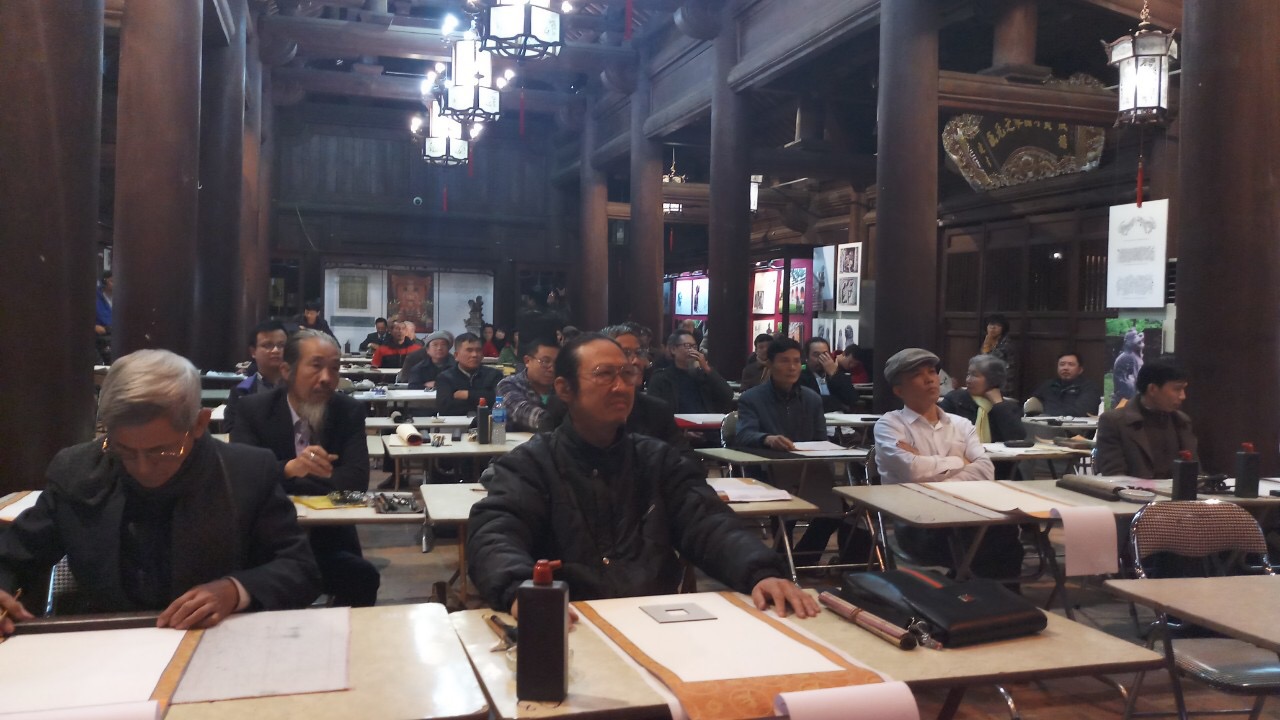 Candidates in the contest
The content of the test will be taken from the texts of the stone steles. The organizers set a goal to recruit 60 calligraphers. Among them, there will be 23 calligraphers including calligraphers who have participated in Spring Calligraphy Festival for 3years, guests, members of Board of Examiners, members of the Organization Board; 37 including 29 calligraphers of Sino-Vietnamese and 8 calligraphers of Vietnamese.
The contest format includes 2 parts
Part 1: Theory (30 minutes
- For Sino-Vietnamese Calligraphy: to test knowledge of Sino-Vietnamese.
- For Vietnamese Calligraphy: explain a text with the topic Văn Hiến extracted in a stone stele.
Part 2: Practice (30 minutes)
Test calligraphers' skills: coherence and logic of content, work composition, writing techniques, layout, lines, miscellaneous, publications, ... creating a calligraphy work with correction in terms of form and content associated with the topic Văn Hiến (including both types of calligraphy of Sino-Vietnamese and Vietnamese
- Test the practical ability to serve the people shown on calligraphy works through a specific content request
The contest took place seriously and successfully. Out of 75 people registered to take part in the contest, 69 people were present and 6 were absent
The Organization Board will select only qualified people. The contest results will be announced on January 10, 2019
CT