TEACHER – VU THACH (1664-1727)
Teacher Vu Thanh (1664-1727) was from Dan Loan village, Duong An district, which is now Dan Loan village, Nhan Quyen commune, Binh Giang district, Hai Duong province. As a child, he was very smart, fond of learning and good at literature; In 1686, at the age of 22, he passed the Royal exam. He got the third highest grade. He worked as an officer and the Rector of Quoc Tu Giam.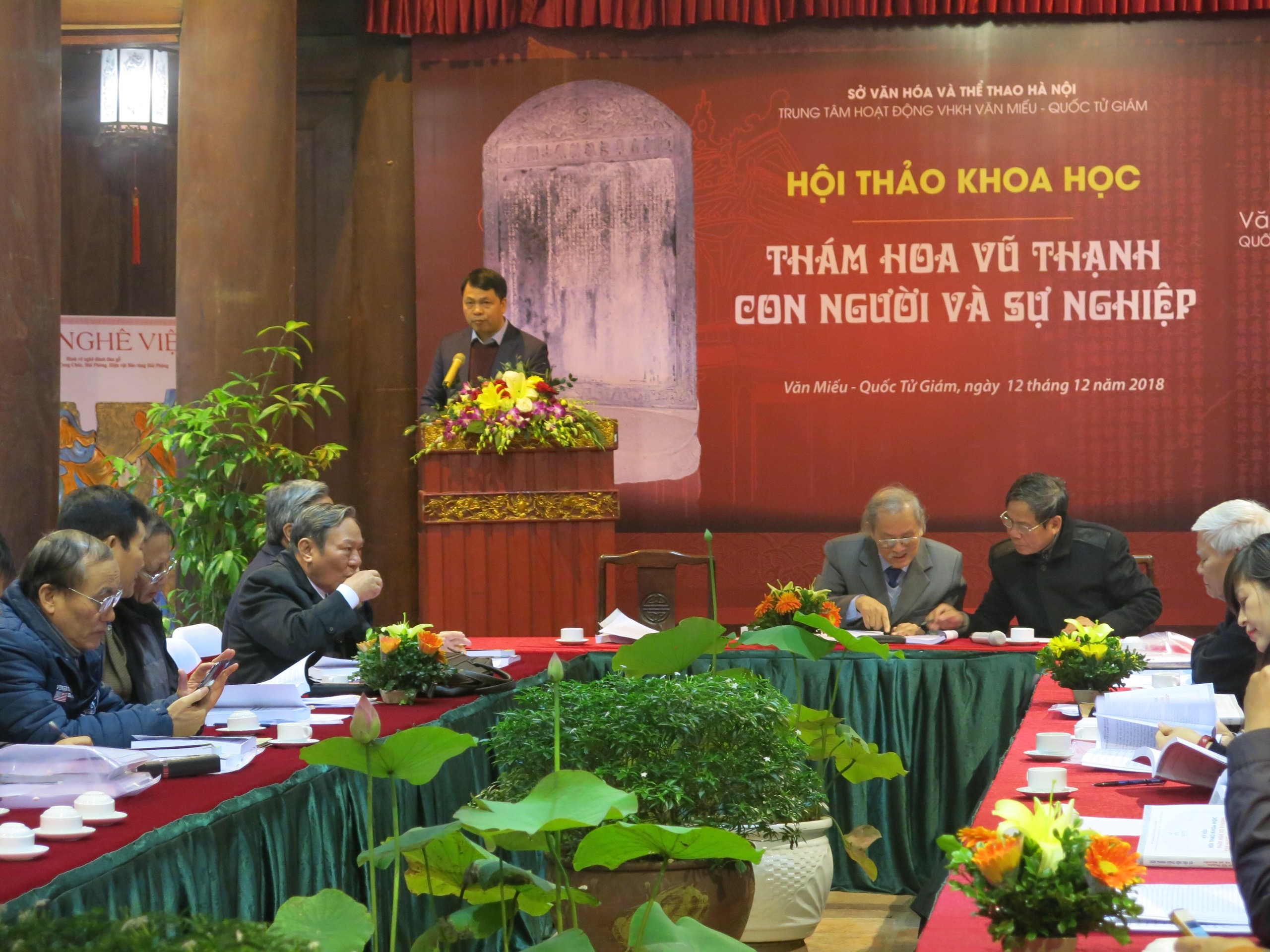 Over 40 years he worked as a mandarin during which he offered more than 30 years of teaching. Teacher Vu Thanh trained many generations of excellent students, many of whom passed the royal exam and held important positions in the court.
In 1698, after resigning, Teacher Vu Thanh opened a school in the Hao Nam (now in Dong Da district, Hanoi). Students from all over the place came to study. Many times the class did not have enough room, students had to borrow bamboo boats to stop by the lake to listen to the lecture. Teacher Vu Thanh always emphasized students' thinking and creativity. He advocated for reform of the style of literature and writing about the practical problems of life.
His name was inscribed on the stele of the 1685 doctoral exam located at Van Mieu-Quoc Tu Giam. /.