---
On August 27, 2018, the opening ceremony of the Exhibition "Van Mieu-Quoc Tu Giam of Thang Long-Hanoi and other Cultural, Historical Sites of Bac Lieu Province" kicked off at the Exhibition Center for Culture and Arts and Cao Van Lau Theatre in Bac Lieu City
Bac Lieu Department of Culture, Sport and Tourism and provincial Museum of Bac Lieu cooperated with Hanoi Department of Culture and Sport and Center for Scientific and Cultural Activities Van Mieu-Quoc Tu Giam to hold the exhibition "Van Mieu-Quoc Tu Giam of Thang Long-Hanoi and other Cultural, Historical Sites of Bac Lieu Province" The opening of the exhibit coincides with the 73rd anniversary of the August Revolution and National Day (September 2nd), and the 73rd celebration of the traditional revolution of Bac Lieu province(23/8/1945-23/8/2018). In addition, this year marks the 99th celebration of the composition of the song 'Da co hoai lang'.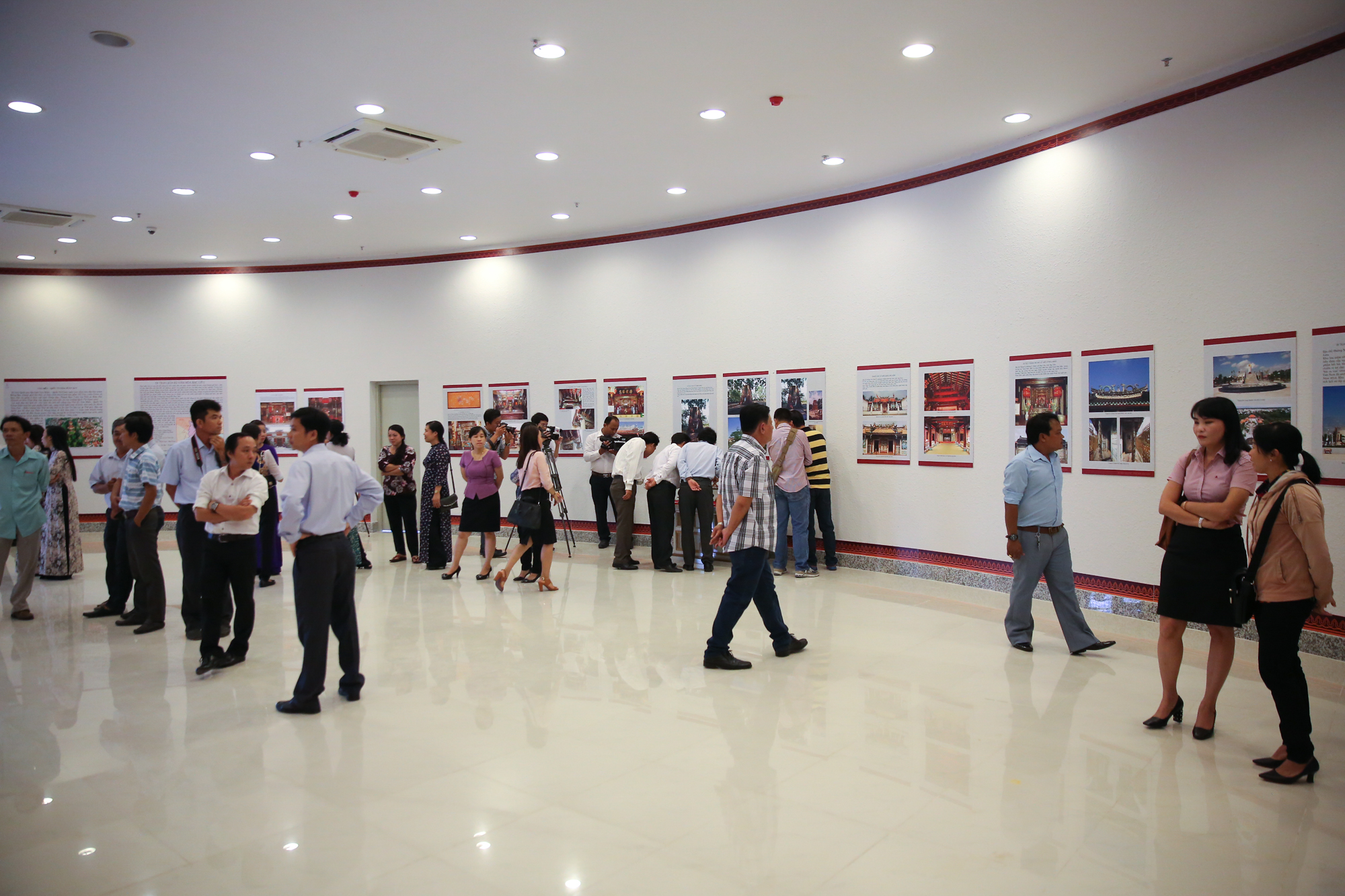 (Visitors at the exhibition)
On display are approximately 120 photos and objects reflecting the diversity of Vietnamese culture. The exhibit highlights Van Mieu-Quoc Tu Giam in Hanoi, other historical and cultural sites in Bac Lieu province, and especially the song Da co hoai lang (The midnight drum reminds me of you) which is loved by people in southern Bac Lieu province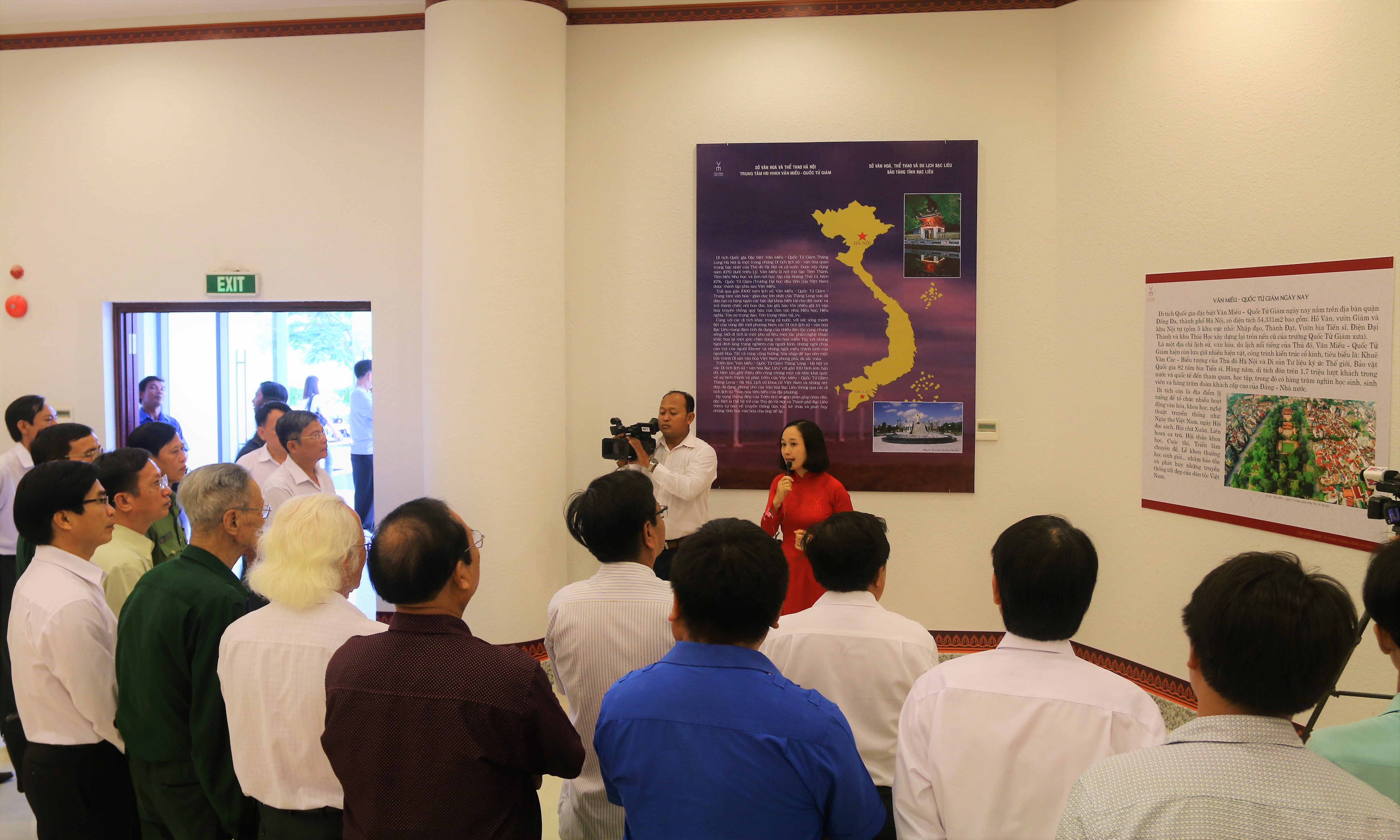 (Visitors were listening to the introduction of the history of Van Mieu-Quoc Tu Giam)
The exhibition will run between August 27 and September 27, 2018, at the Exhibition Center for Culture and Arts and Cao Van Lau Theatre in Bac Lieu City. The exhibition makes a significant contribution to the cultural heritage conservation of Vietnam. Particularly, it shows effective cooperation among agencies throughout Vietnam to preserve and foster traditional values through associated exhibitions that bring people a greater understanding of the diversified culture of Vietnam.
Translator: Chuong Van