---
Over view of the exhibition
The exhibition will be opened at 15h00 on 5th March 2018 by the Centre for Scientific and Cultural Activities Van Mieu – Quoc Tu Giam, the National Archives Centre I and IV of the State Records Management and Archives Department of VietNam – Ministry of Home Affairs.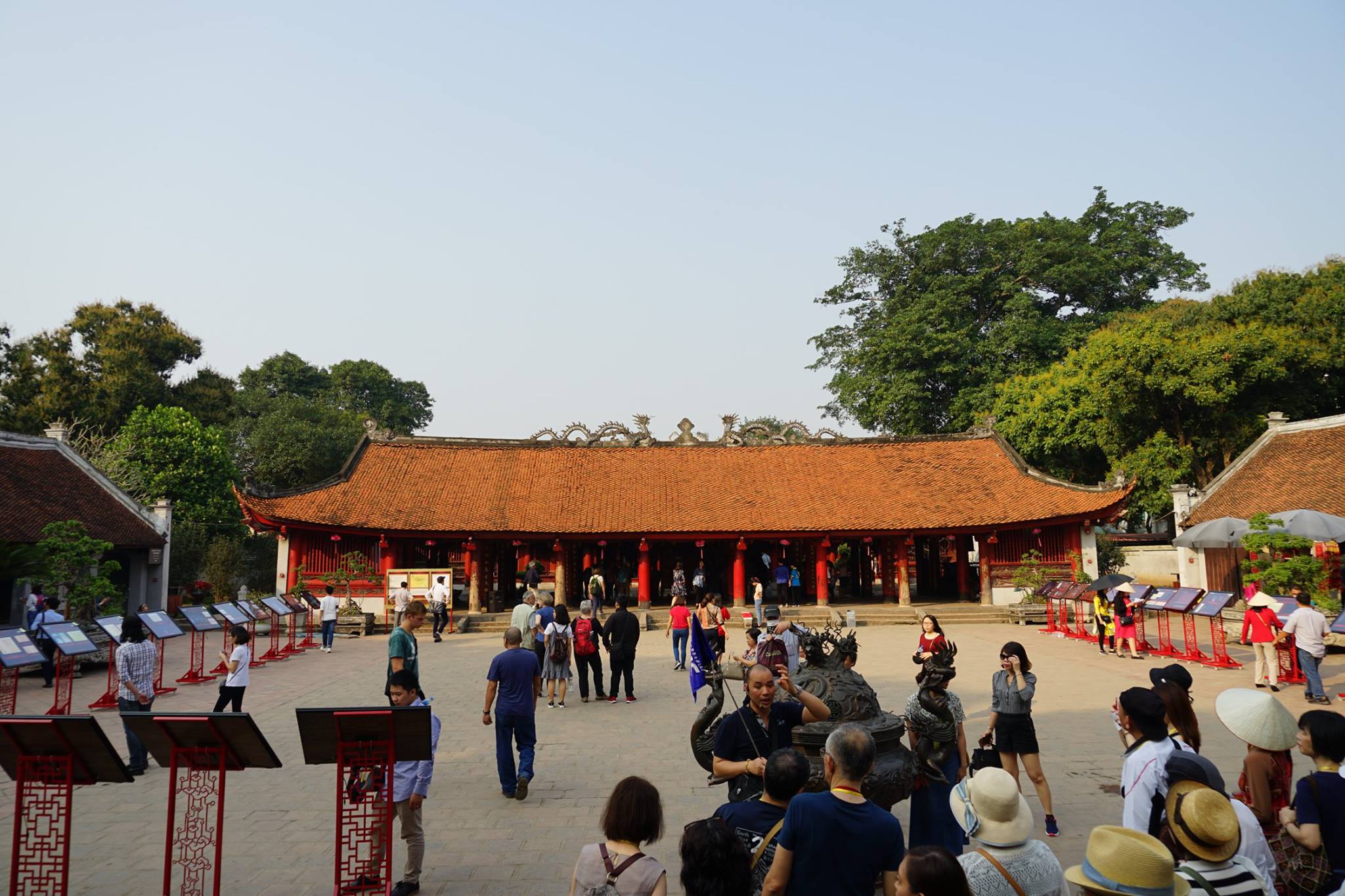 ( Overview of the exhibition)
The exhibition is divided into three parts: the history of Vietnamese education and examinations over the dynasties; Quốc Tử Giám (the first national university, a high-ranking educational centre under the monarchy); and the stelae of outstanding doctors and laureates.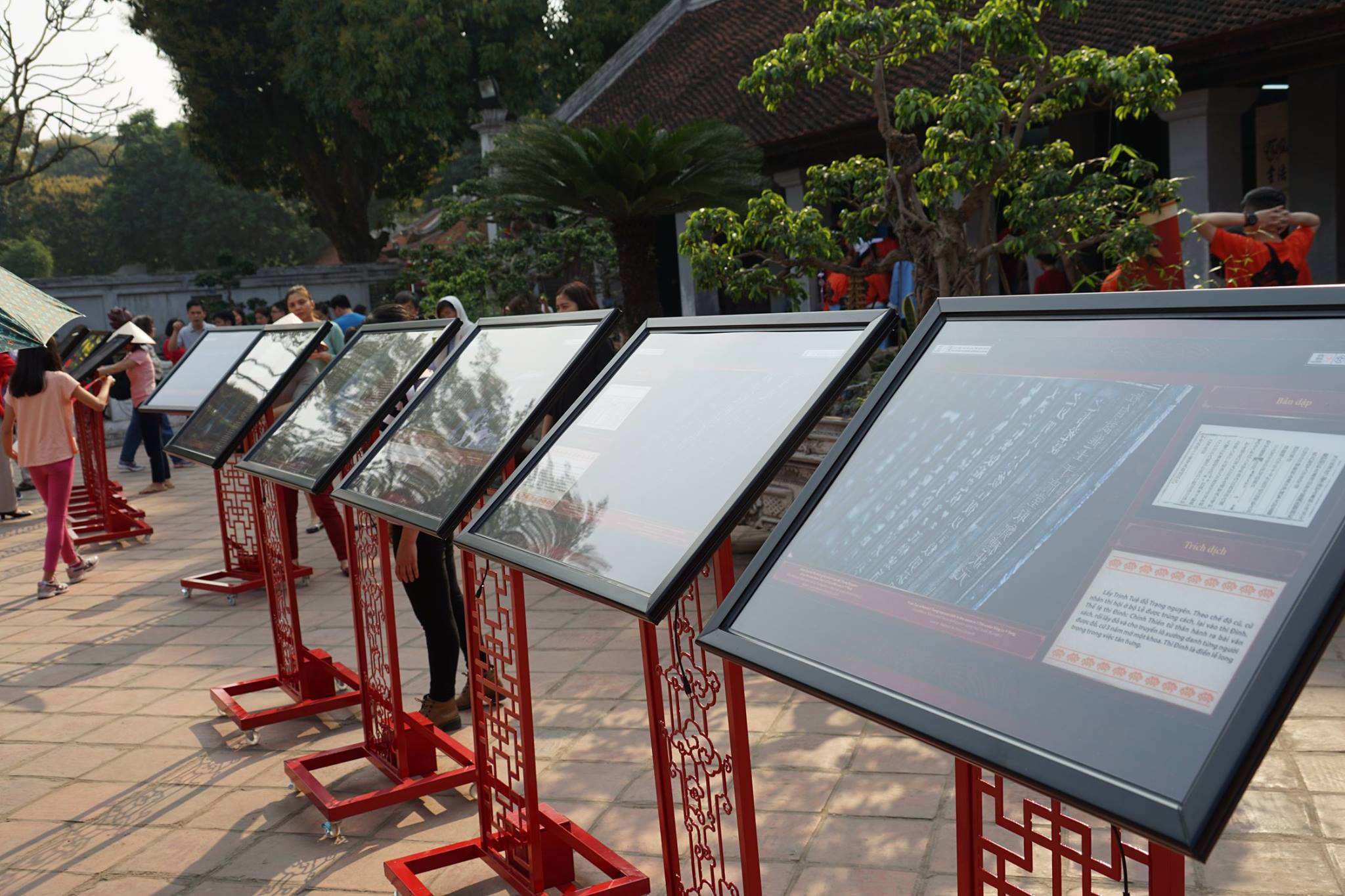 ( The documents on public display)
The exhibition
The cooperation of these three Units which have directly preserved world documentary heritages of VietNam, have today at the beginning of the new year 2018, opened a new way to preserve and promote world documentary heritages, created good conditions for Vietnamese and foreign visitors to learn on a closer level all about the documentary heritage of VietNam, as well as to raise public awareness of the preservation and promotion of national cultural heritages.
This exhibition will run until 5th April 2018 at the Great Hall of Ceremonies of the National special site Van Mieu – Quoc tu Giam.
Le Huong