---
For many years, Vietnamese have preserved a traditional custom of collecting calligraphic words written in ancient Vietnamese-Chinese script during Lunar New Year. The written words represent people's wishes for prosperity, status, longevity, and good health in a new year.
In recent years, Hanoi Department of Culture and Sport has directed The Center for Scientific and Cultural Activities, Van Mieu-Quoc Tu Giam to co-operate with other organizations and calligraphy clubs in Hanoi to hold spring calligraphy festivals at Van Lake(the Lake of Literature) in the Landmark Van Mieu-Quoc Tu Giam during Lunar Tet holiday. This cultural event has attracted a great number of Hanoi residents and tourists annually.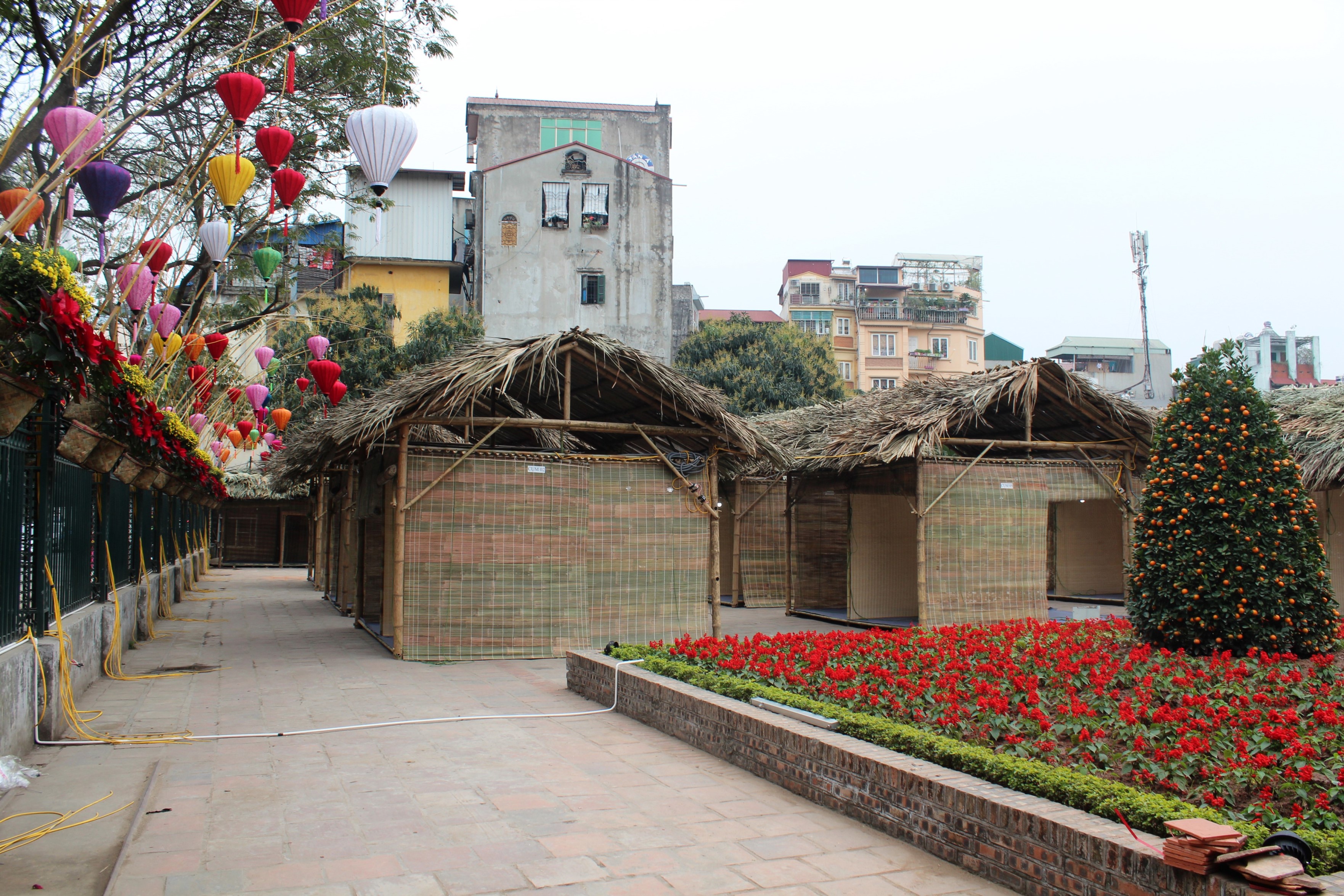 This year, the opening ceremony of "Spring calligraphy festival in 2018" and a calligraphy exhibition entitled 'Hien tai'(Men of virtue and talent) were held on February 9,2018. The festival ran from February 9th to February 25th.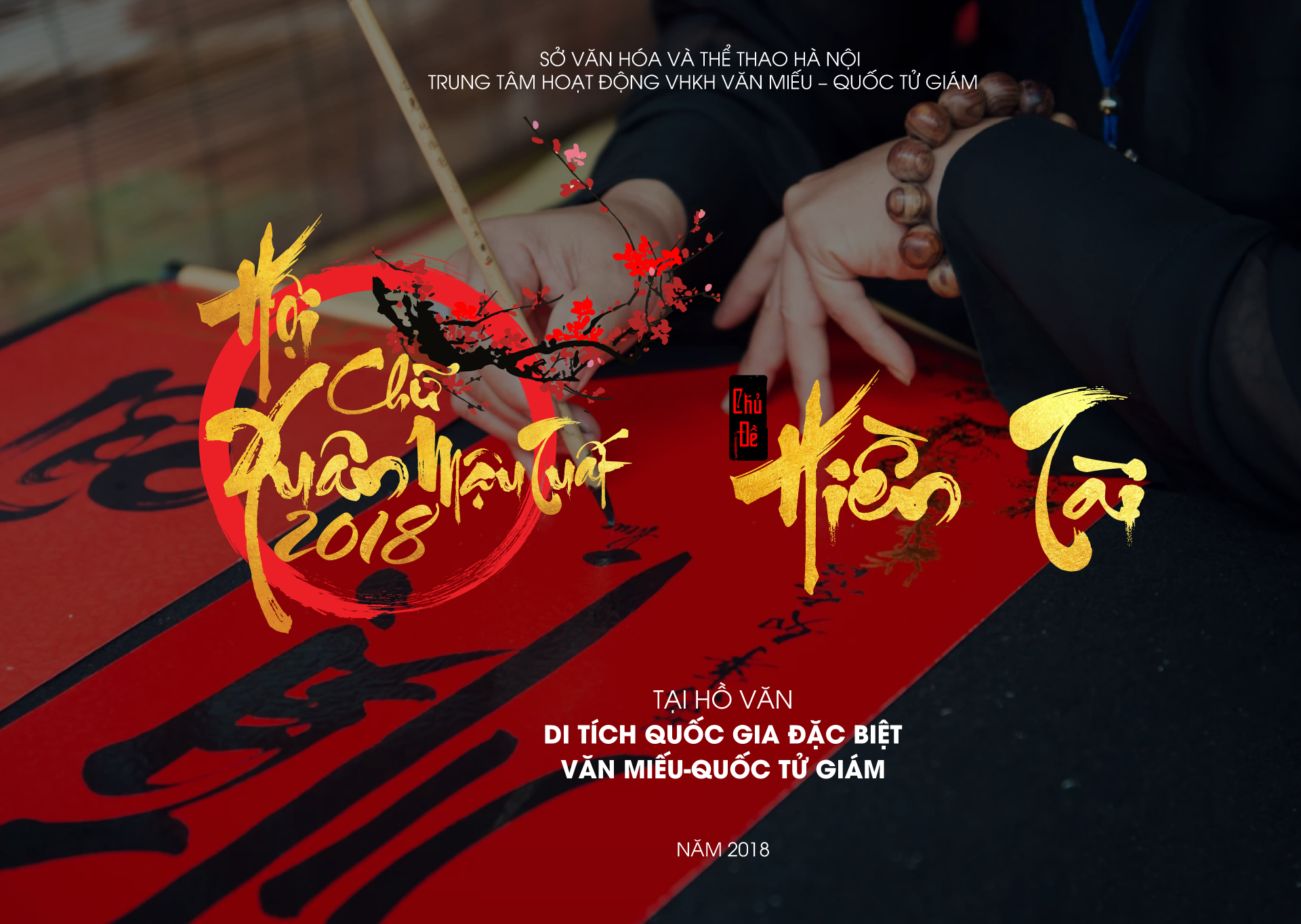 To go along with the title 'Hien tai', the festival introduced to the public 34 works of art written in both Chinese and Vietnamese. The attendants had the chance to meet and collect characters from nearly 60 calligraphers who are proficient calligraphers from outstanding calligraphy clubs in Hanoi or freelance calligraphers whose abilities had been carefully tested in Van Mieu-Quoc Tu Giam before the festival.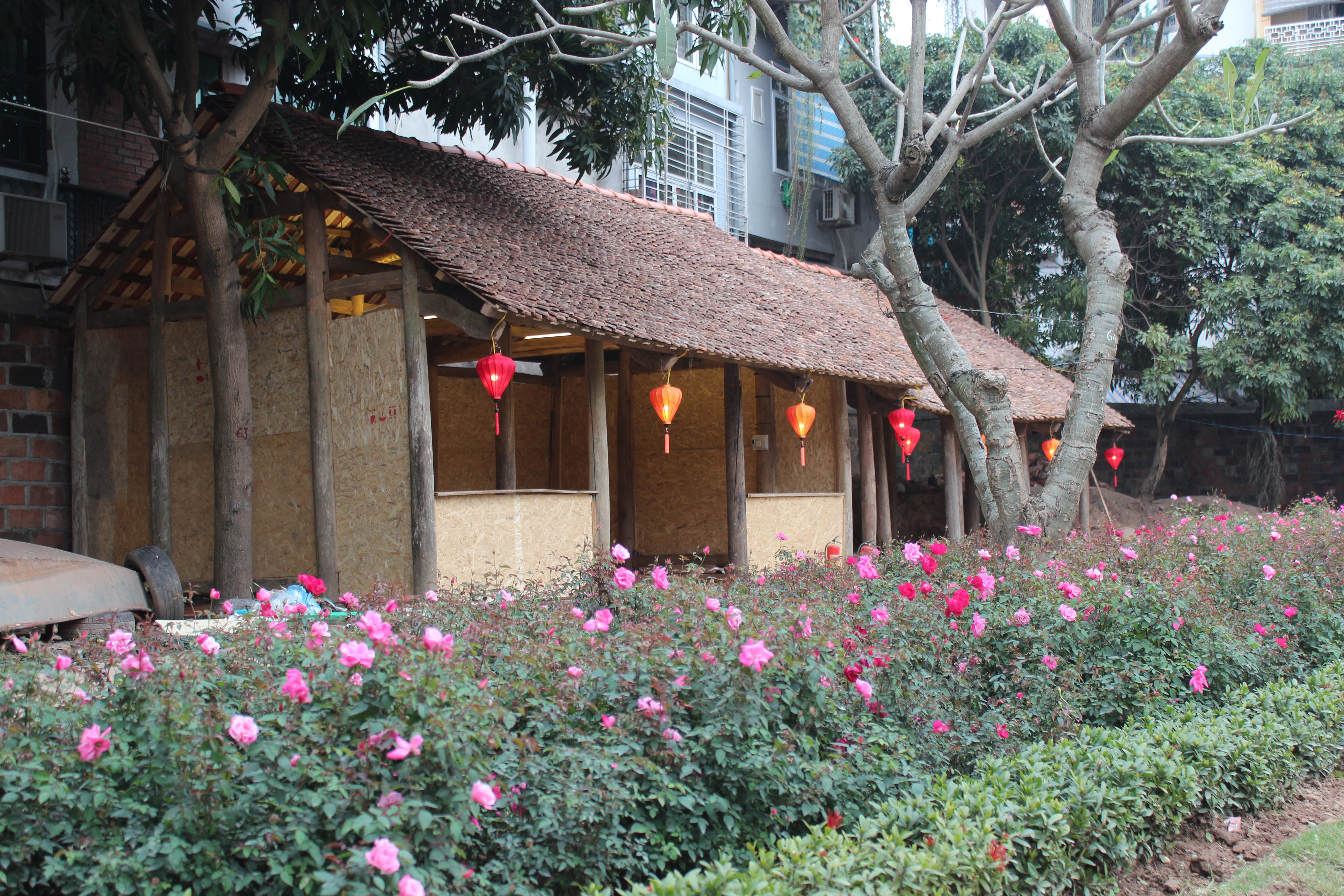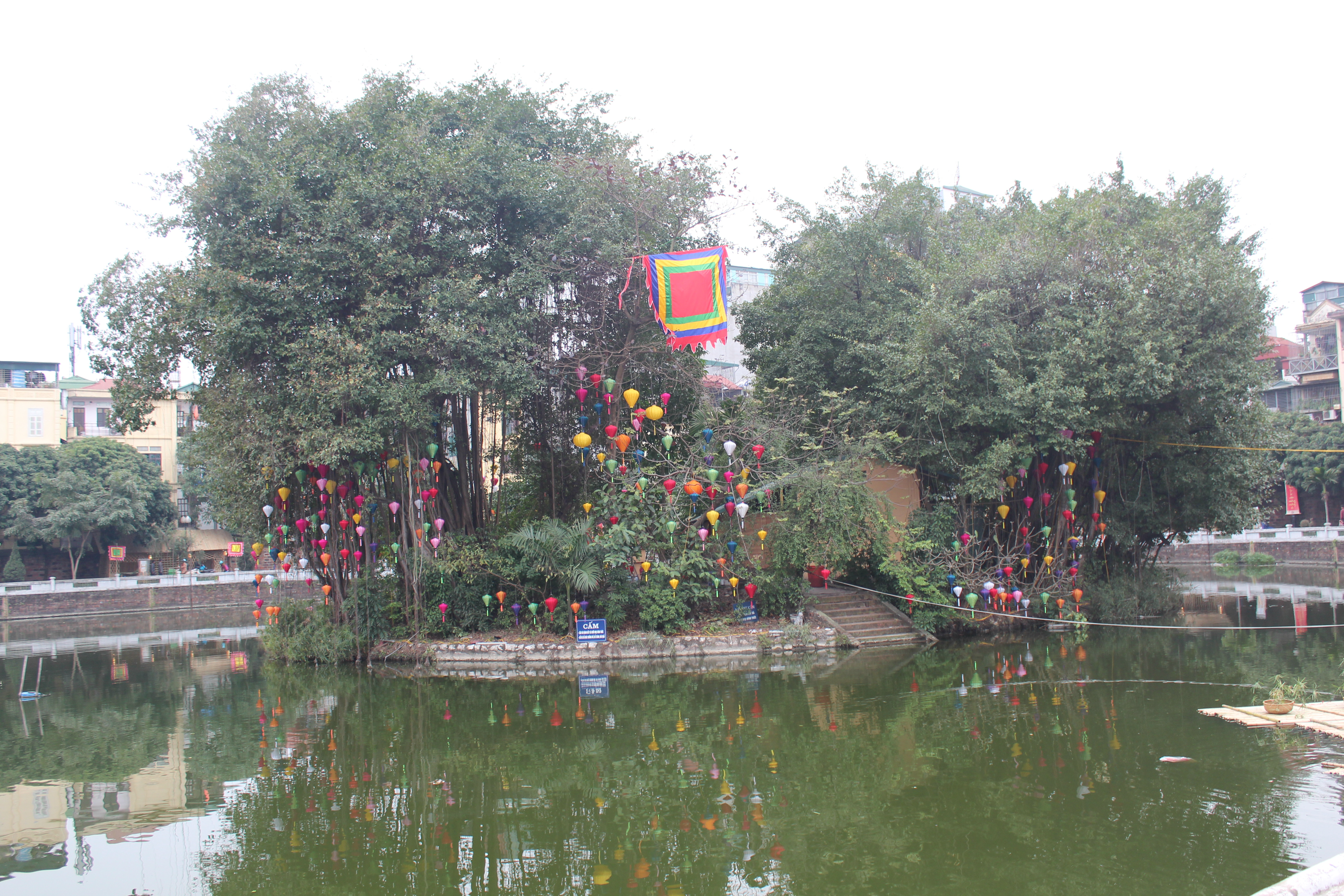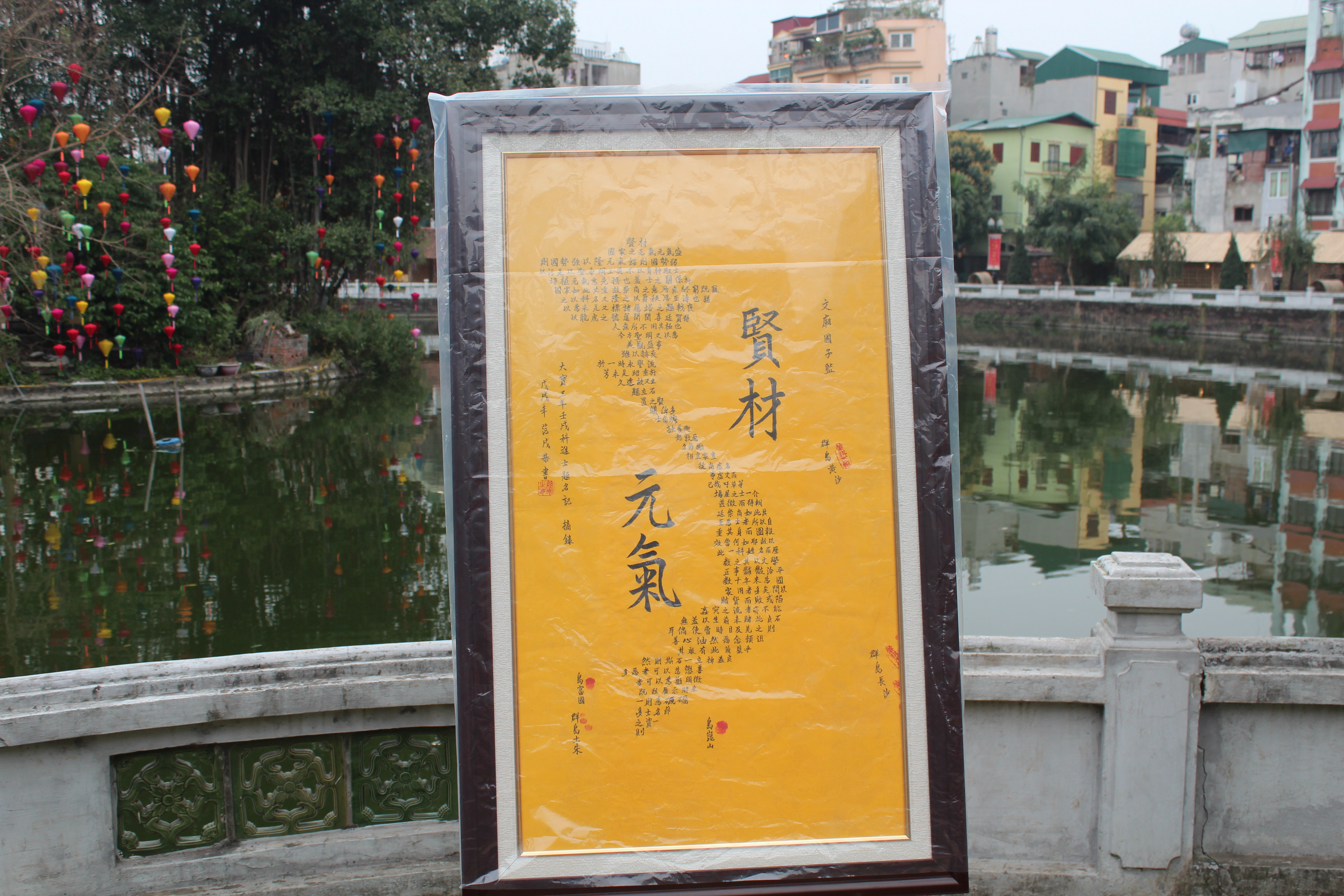 Tourists also had chance to make traditional handicrafts with the help of skillful craftsmen. In addition, tourists could participate in traditional games such as Blind-man's buff, beating the earthenware pots, mandarins square capturing, and bamboo dancing. Moreover, they had chance to float lanterns in Van Lake (the lanterns are written with visitors' wishes for a new year) and to enjoy a wide range of traditional music performances: Quan ho Folk songs, Ca tru (ceremonial song), Hat Xam (a kind of music formerly performed by blind street musicians), Cheo (traditional Vietnamese operetta), Hat van (a traditional folk art of northernVietnam). Visitors could also enjoy other appealing experiences such as making Banh chung (a kind of traditional cake made from sticky rice and green bean, eaten on the occasion of Lunar New Year) and other traditional food of Vietnam.
The activities were well planned in the hope that visitors would have an unforgettable time together with their family members and friends during the first days of the new year.
For a successful festival, the Organization Department made plans well in advance, and cooperated with other agencies to carry out the construction of items on schedule. The security, as well as, aesthetic aspects were always given priority throughout the construction process. Above all, fire precautions and hygiene were also closely monitored during the festival.
Hopefully, The Spring calligraphy festival of 2018 will bring visitors interesting experiences and unforgettable moments.
Translator: Chuong Van