---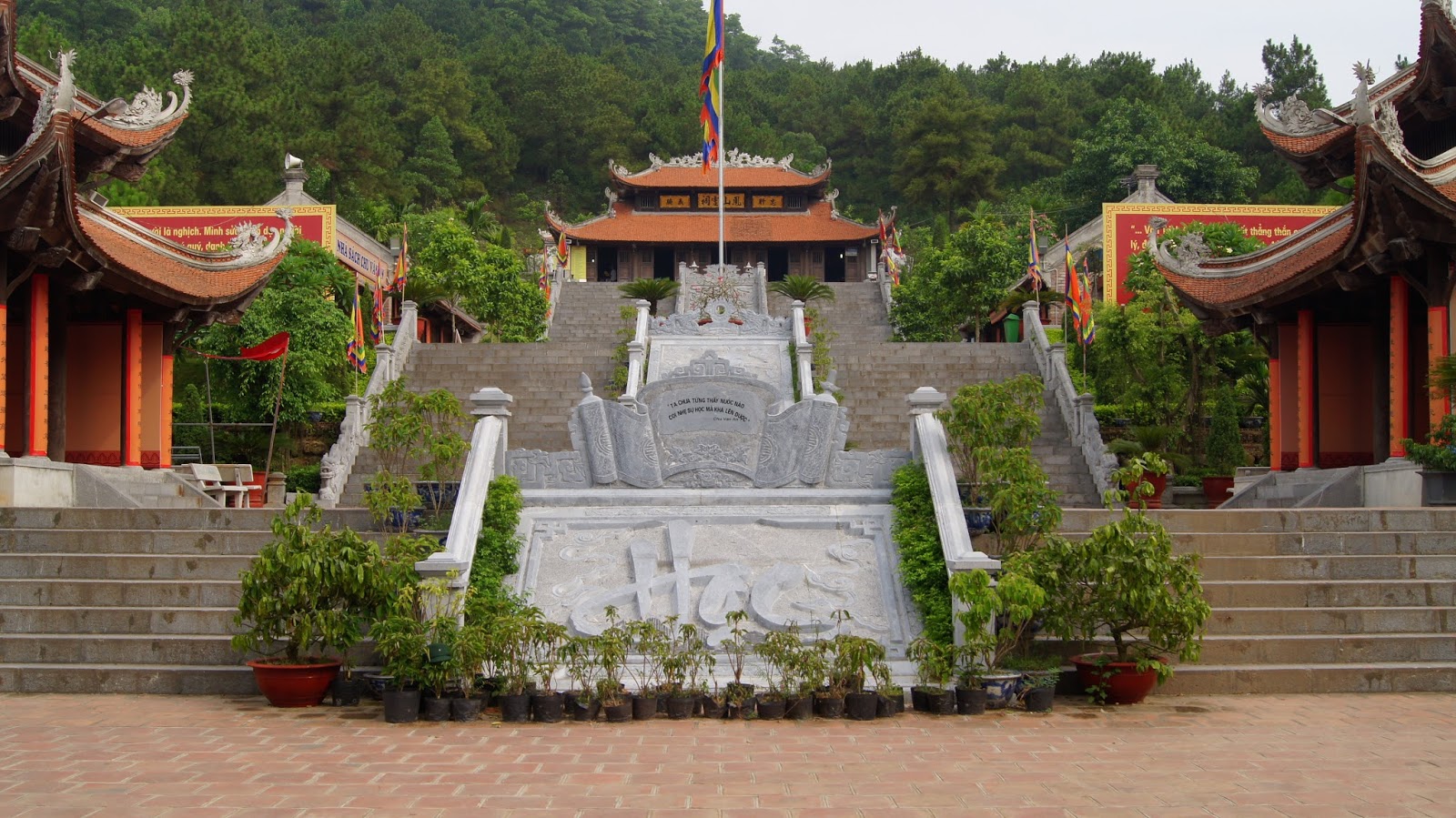 (Photo: Chu Van An's temple on Phuong Hoang mountain)
While working as as director of Quoc Tu Giam, Chu Van An contributed to the training of talents and the King's son. Under Tran Du Tong King (1341 - 1369), state affairs were confusing and the King neglected his attention to the nation which caused the courts to abuse their authority. In protest, Chu Van An presented his petition to the King to order seven bad mandarins to be executed. After the King refused Chu Van An's petition, he left office to live in seclusion on Phuong Hoang Mountain, Hai Duong district. According to "Kien Van Tieu Luc", Le Quy Don (1726 - 1784) wrote: "There were five moral and upright talents under Tran dynasty. Chu Van An's petition to order seven bad mandarins to be executed, affected everyone inside and outside of town then he retired and did not care about material things. Chu Van An was respected by lords and admired by mandarins, he was the loftiest talent".
Phuong Hoang Mountain is a beautiful sight to see with an immense pine tree forest, fresh stream, old pagodas and towers and 72 quaint mounts. This was a place to entertain great men's minds under Ly – Tran. Chu Van An gave his whole mind to writing, teaching and writing medical prescriptions for poor people and composing poems. Today, almost all of his writings have been lost, only 12 poems were written in Han character and book of medical prescription. Although some of his writings were written at the end of his life on Phuong Hoang, his poems expressed composed spirit from a retired talent.
Chu Van An's writings were full of a sense of purpose and uprightness expressing the intense emotion he felt for his nation. Chu Van An passed away in 1370 when he was 78 years old. In order to commemorate his contributions, villagers built a temple to honour him in Hai Duong (Luu Quang temple). His tomb was on Phuong Huong Mountain and near Luu Quang temple. On September, 14, 1994, Luu Quang temple was ranked as a National Historical site.
In 2000, Ministry of Culture, Sports and Tourism authorized Hai Duong Museum and Institute of Archaeology to research and excavate Phuong Hoang Mountain. They discovered many archaeological relics and items under Tran and Le dynasty concerning Chu Van An (tomb, Son well and stone statue). .
Nowadays, Chu Van An's temple on Phuong Hoang Mountain is one of the famous cultural attractions, visited by domestic and foreign tourists. Especially, many students throughout the country always visit to show deep gratitude and respect to one of the greatest educators in Vietnam.