This is an international photography event held every two years in Vietnam, providing opportunities to improve the level and cultural exchange between Vietnamese and international photographers. At the same time, this is also an opportunity to promote the country, people of Vietnam and other countries around the world.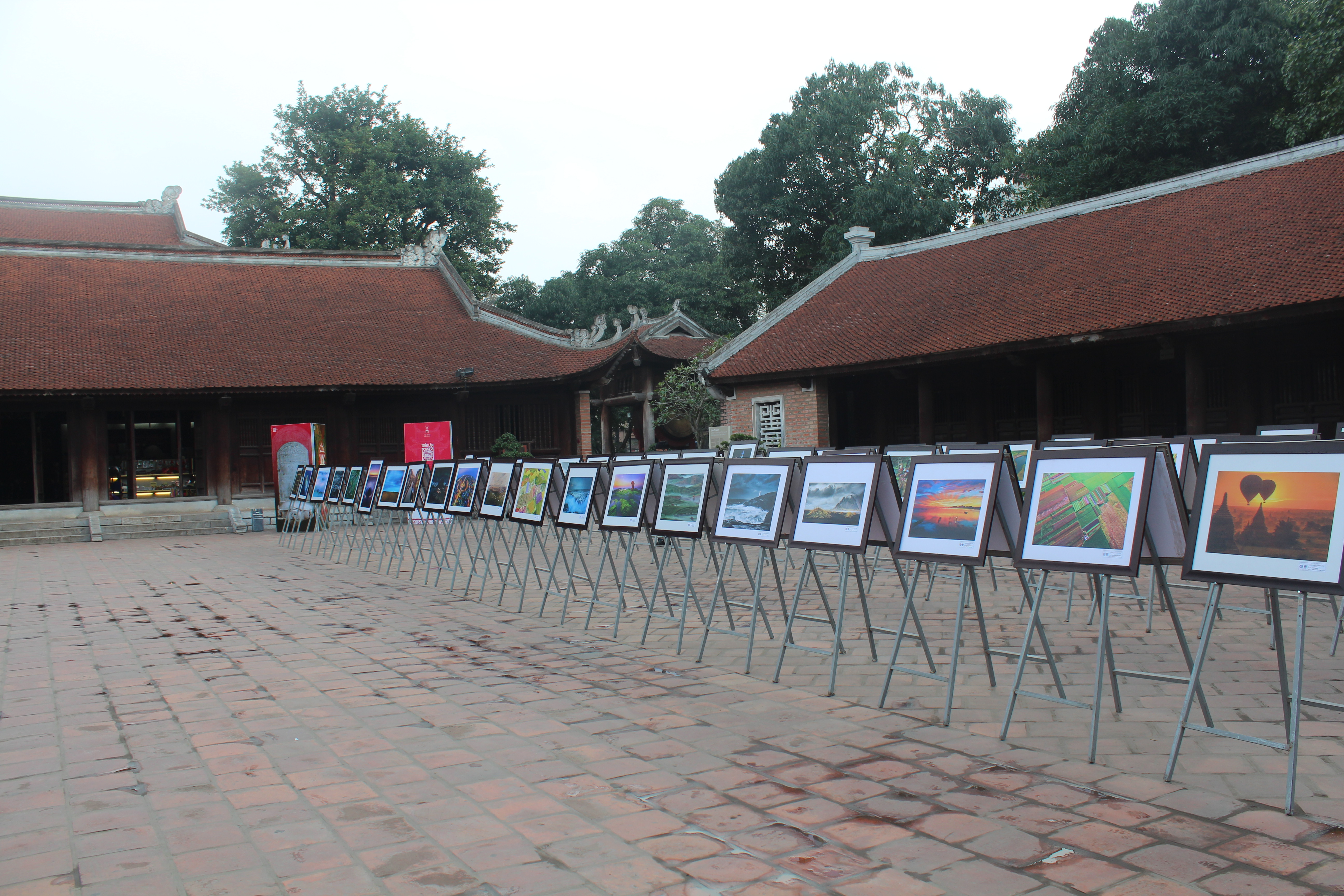 (Photo: 200 works on display)
There were 11,448 works by 928 artists from 36 countries submitted with four themes: portraits, landscapes, daily life and freedom. 200 works of 557 works were selected by the Vietnam Photographers' Association to display at Thai Hoc courtyard, Van Mieu - Quoc Tu Giam.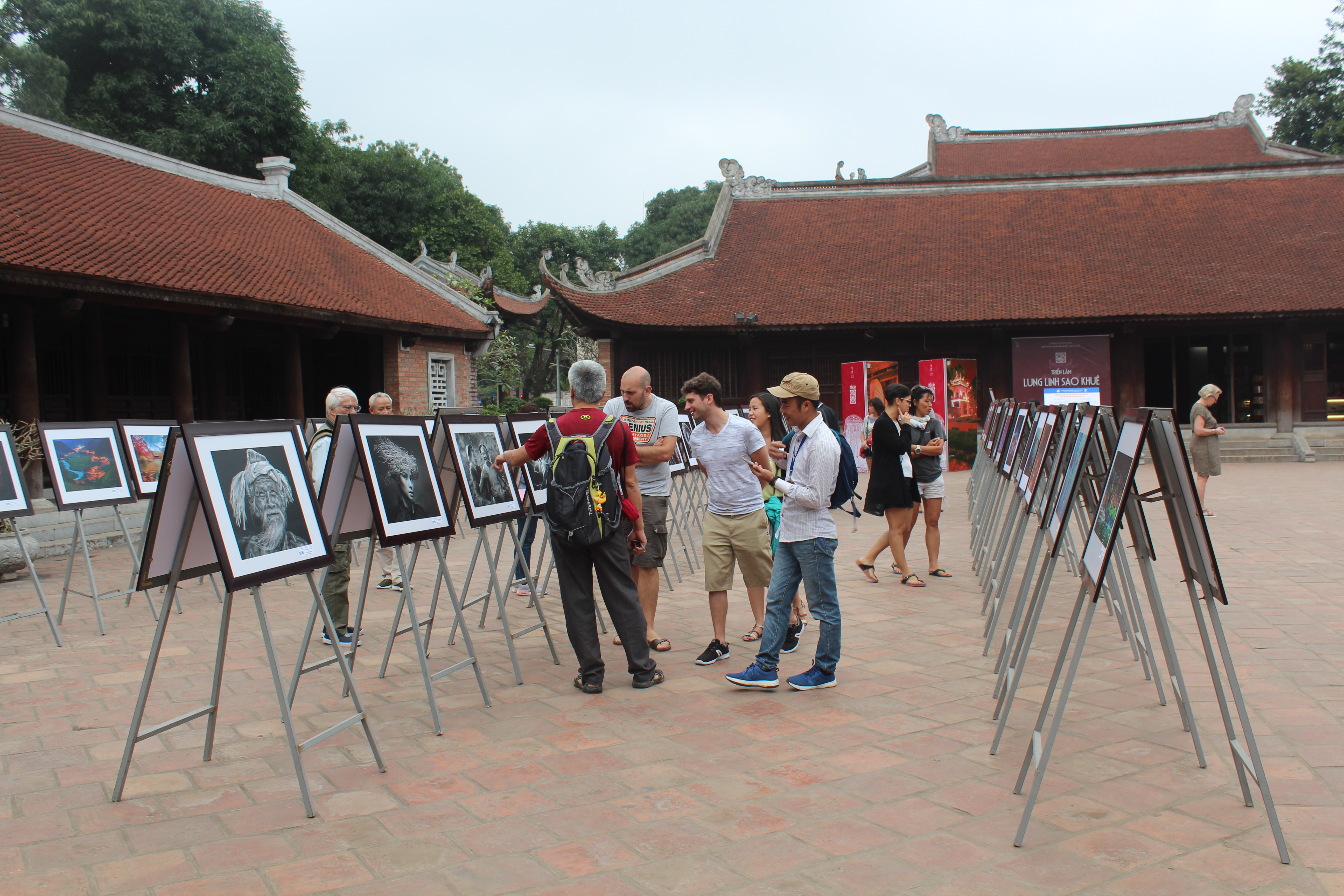 (Photo: Discussing a work)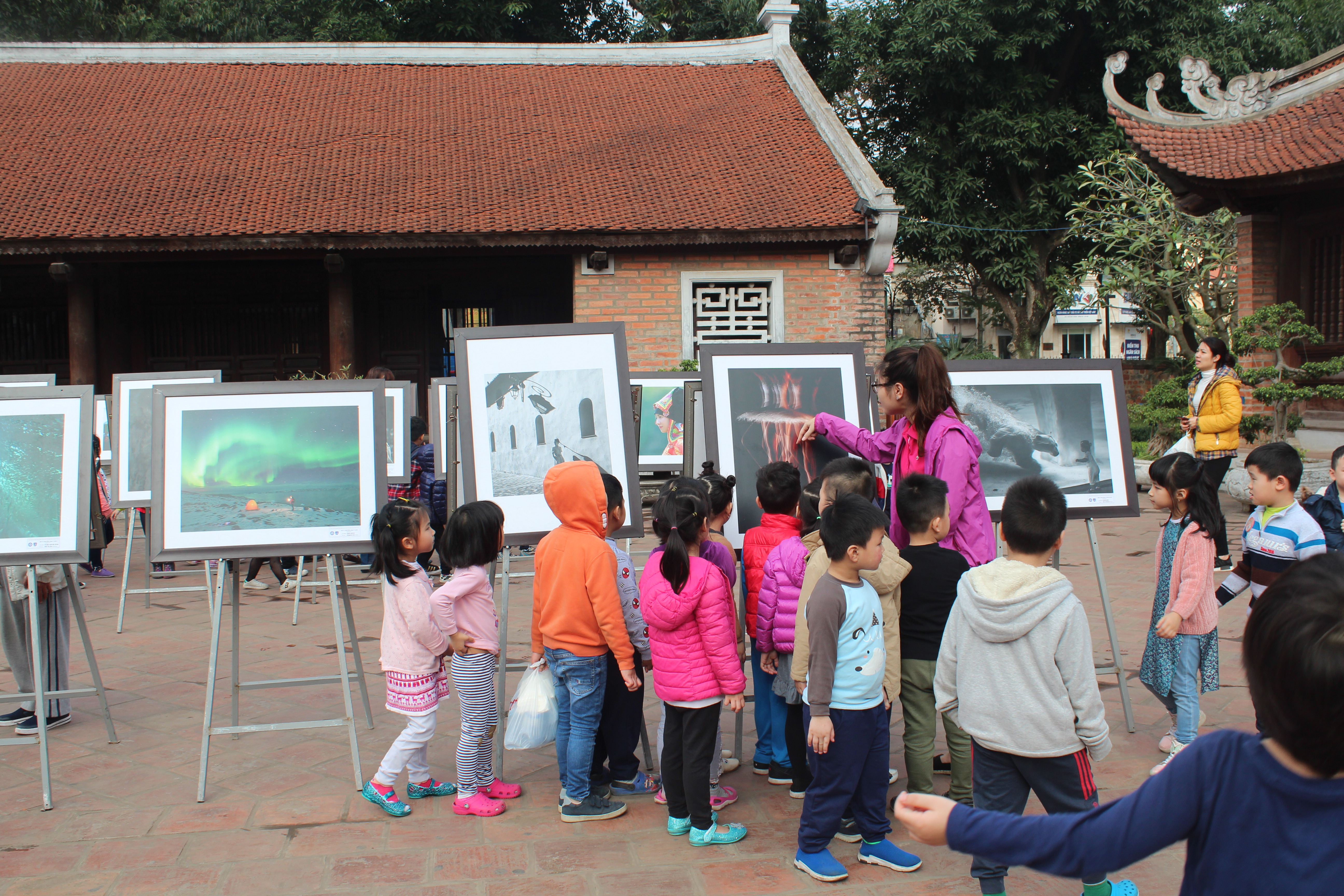 (Photo: Kids looking at a work)
This is a meaningful cultural activity which attracts many domestic and foreign tourists. The public has the opportunity to access diverse cultures and emotions from countries around the world through the photos.
Translator: Bích Phương