SUMMER ACTIVITY "YOUNG PARTICIPANTS – WINGS OF DREAMS" ACTIVITY AT VAN LAKE, SPECIAL NATIONAL LANDMARK VAN MIEU – QUOC TU GIAM
Following the success of a series of cultural activities in 2018, The Center for Scientific and Cultural Activities Van Mieu – Quoc Tu Giam, in cooperation with LTD. Longlink Vietnam will organize summer activities again from June 1st to August 25th this year. The theme this year is "Young participants– Wings of Dreams" at Van Lake of Van Mieu – Quoc Tu Giam.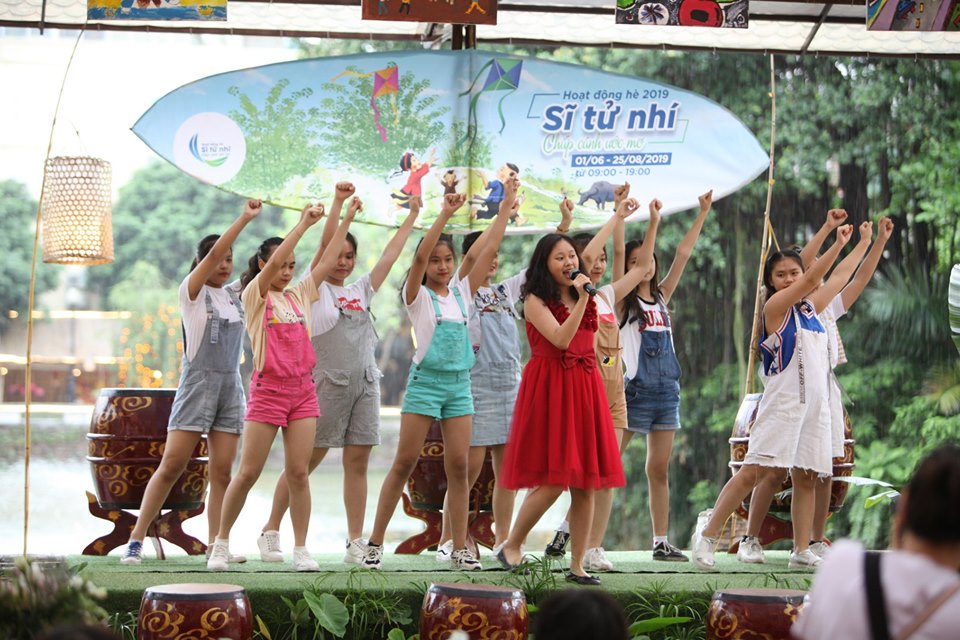 A new feature with this year's acitivities will allow more interaction with artisans. The young visitors will have the opportunity toparticipants draw and write in calligraphy, make paper mache masks with "boi" paper, and bamboo dragonflies. Afterwards, the children can bring home their creations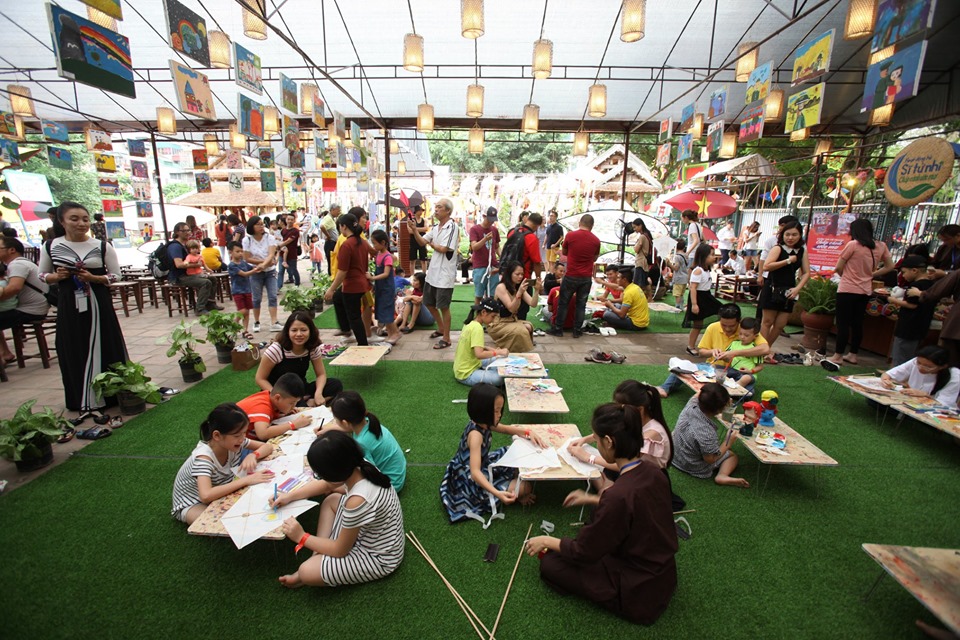 There are many interesting and meaningful activities for children in this program, such as:
* Wings of Dreams: craftsmen from kite clubs throughout the country and Center for Kite Preservation in Vietnam will introduce and assist tourists in makinga kites Tourists will have the opportunity to enter in a kite contest where they will glue and decorate the kites. The winning kites will be certified by the Center for Kite Preservation in Vietnam and sent to international kite contests.
* Kite procession on opening day of 2019 summer activities : Children will join together to make kites with craftsmen from Thai Binh, and recreate a kite procession from Sao Den committee in Song An commune, Vu Thu district, Thai Binh. The ceremony commemorates three Grand Dukes'contributions. The Grand Dukes ordered kites and bamboo flutes to fly.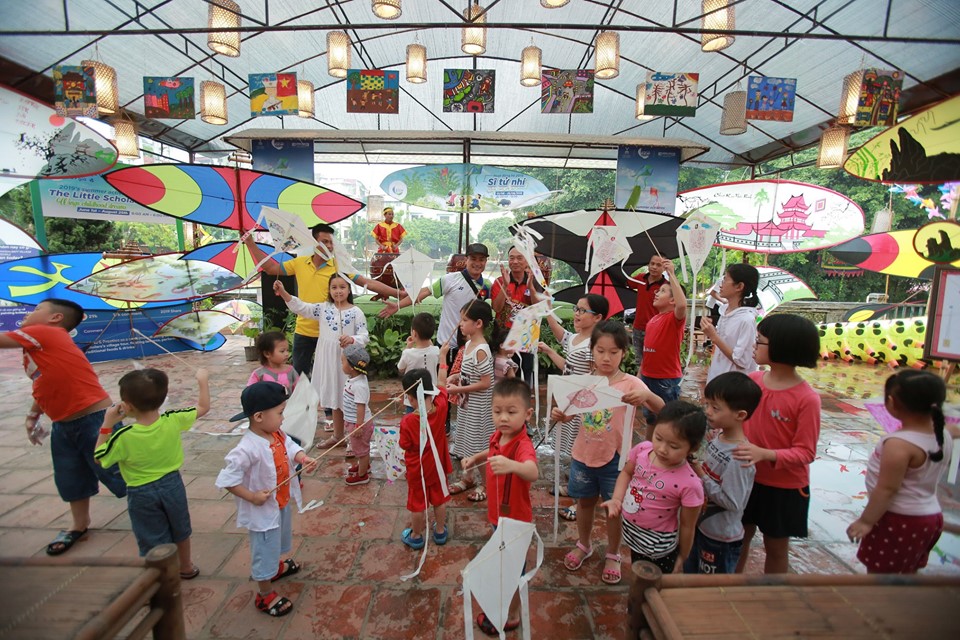 * Lectures sharing knowledge, and life experiences: Lecturers will speak every Sunday morning sharing their contributions to increase understanding and appreciation of the nation's good cultural values. In addition, speakers will provide examples of traditional village products and stress how craftsmen want to maintain production of such products. Lecturers will also speak to raise awareness for people with disabilities who can make useful products .
* Participants experimenting with traditional village products: Participants can make Do paper, write and draw their dreams to take part in the "Participants' Do paper nowadays" contest. They also can design dragonflies, decorate kites, color masks, model clay, embalm tea with lotus and work with raw materials and products from craft villages. Interactive activities help visitors have meaningful experiences while making personalized products.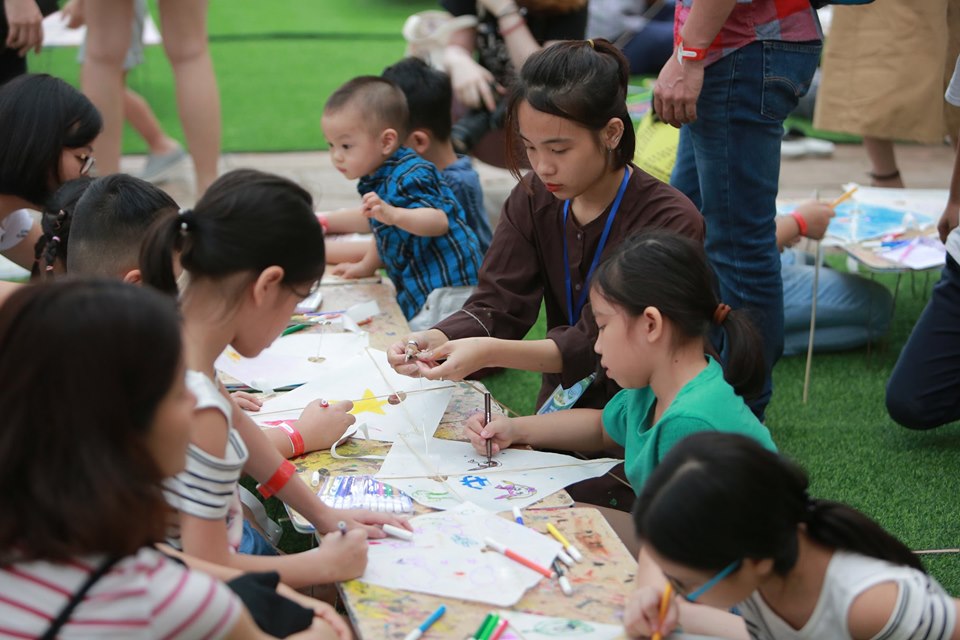 * Drawing pictures on canvas with acrylic color: From 16h to 18h every Sunday afternoon, artists from Sunflower club and the children will join to discover watercolor – painting. After art works have been completed, they will be auctioned off.
* Floating lanterns in Van Lake decorated with flowers and characters held every Sunday night
* Entertainment activities: folk games, cultural performances with series of market – days offering many traditional and new products. In addition, tourists can visit villages to discover and experience artisans' life in a historical setting.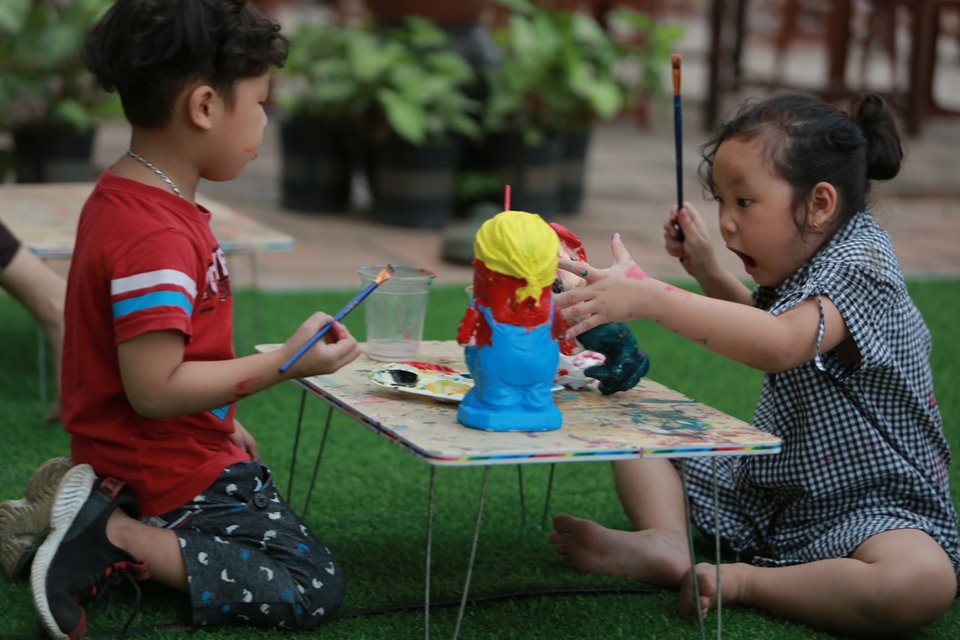 "Young participants – Wings of Dreams" 2019 will bring a helpful and meaningful playground for children this summer. PhD. Le Xuan Kieu – Director of Center for Scientific and Cultural Activities Van Mieu – Quoc Tu Giam shared that "We would like the children to understand and love the value of traditional culture through cultural activities. At the same time, the activities also help contribute to training life skills, perfecting personality and intellectual development.."
Writer: An Nhien
Translator: Bich Phuong