Every year the Centre of Scientific and Cultural Activities Van Mieu - Quoc Tu Giam traditionally organises a meeting for its former leaders and employees as a show of thanks. This annual activity pays tribute to the employees who have made great contributions to the development and improvement of Van Mieu-Quoc Tu Giam. It is also an occasion for the current managerial board to present the Centre's current achievements and to include the challenges that the Centre has faced over the past year in order to preserve the site of Van Mieu- Quoc tu Giam.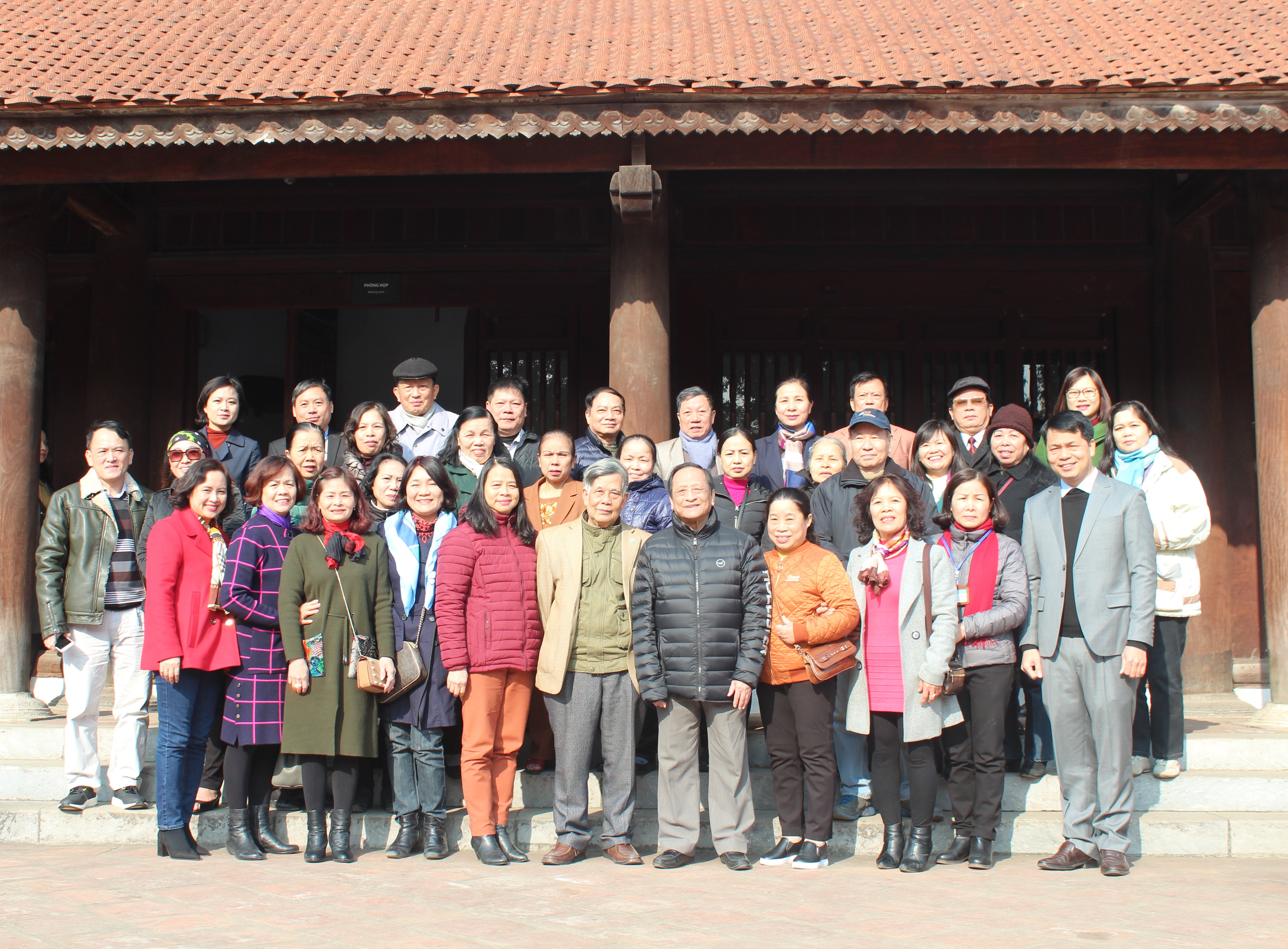 ( Standing together for a memorial picture)
Last year, there were several major improvements at Van Mieu- Quoc tu Giam. These include the upgrading of the public toilets to bring them up to a standard for tourists and for those with disabilities, organizing meaningful activities on Ho Van, introducing an automatic eight language guiding system, the reconstruction and repositioning of the Information & Ticket booth and applying a system of guiding signs which were sponsored by the Australian Embassy.
During the meeting, the Director of the Centre, Mr. Le Xuan Kieu shared his attributions by recognizing the efforts of all of the employees as well as the former leaders. In response to Mr. Le Xuan Kieu's attributions, Mr. Nguyen Vinh Cat – a former Director- replied that he, as well as the other ex-staff, felt deeply thankful of the Centre's gesture in remembering the past employees; he is proud to see that the achievements of today have come about by contributions over many generations, which includes himself. Van Mieu Quoc Tu Giam was developed in the past and will continue to be developed well into the future.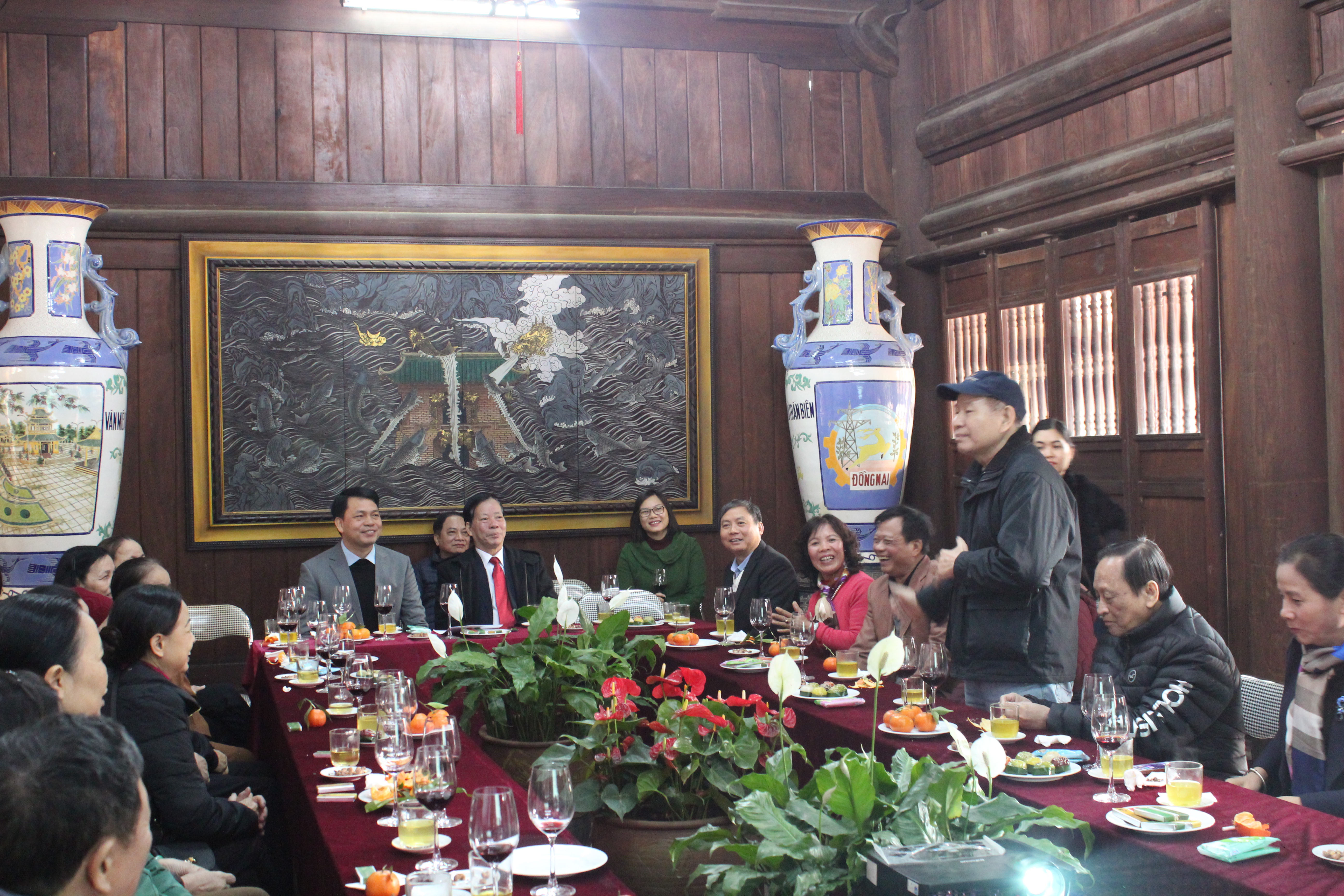 ( One of former directors shared experience and advices)
At the close of the meeting, Mr. Le Xuan Kieu wished the former leaders and employees a Happy New Year, and hoped the Centre would have further achievements in the coming New Year.
Translator: Bich Phuong