In November 2017, Vietnamese Prime Minister Mr. Nguyen Xuan Phuc and Australian Prime Ministerand Mr. Malcolm Turnbull reached an agreement to further develop the relations between the two nations. According to the agreement, the two nations have a close cooperation in terms of national defense, investment, trade, education, tourism, laws, finance, information and communication.
The ceremony was marked by two significant events: the first to introduce an official logo representing good relations between two nations; the second to launch a new system of signposts- a present to Van Mieu-Quoc Tu Giam by the Australian government.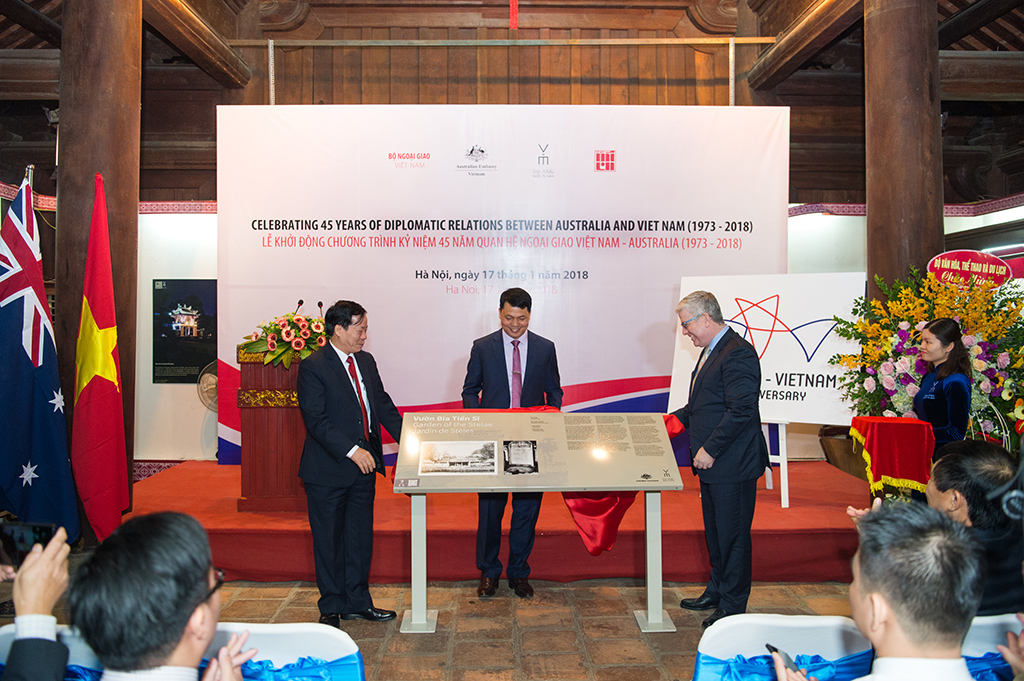 Receiving one of new sign-posts from Australian Government
Addressing the ceremony, Mr. Craig Chittick, Australian Ambassador to Vietnam, stressed that "Vietnam is one of the most active partners in Indian Ocean and Pacific Area. The two nations have been developing a good relationship over the past 45 years, and this relations nowadays has been marked by remarkable achievements in the field of politics, economic development, security cooperation". He hoped that the good relationship would become closer and closer and be marked by many other associated achievements.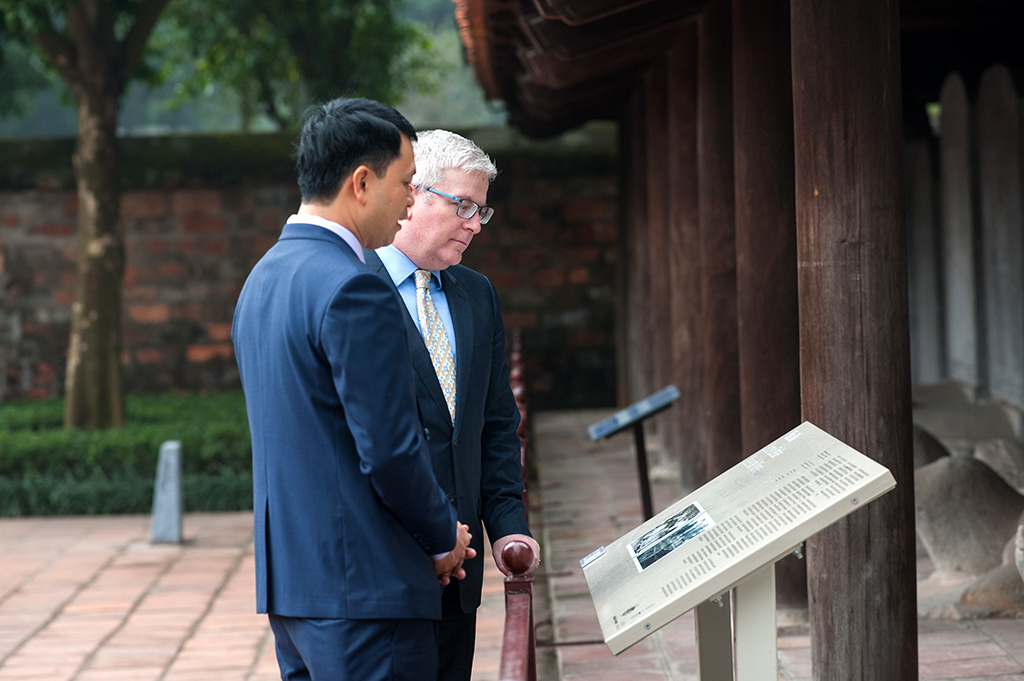 Visiting a new sign-post
On behalf of Vietnam, Deputy Prime Minister of Ministry of Foreign Affairs, Mr. Dang Dinh Quy expressed his appreciation towards that good relationship. He mentioned some specific achievements with good results between the two nations. He also expressed his hope for full cooperation with Australia in the long term.
The ceremony left deep impressions on the attendants between the two nations; the Landmark hopes to be a venue for such significant events in the future.
Translator: Chuong Van