THE WRITING CONTEST AND DISPLAY OF FAMOUS SAYING OF HO CHI MINH IN KOREAN CALLIGRAPHY
On the occasion of the 30th anniversary of the establishment of diplomatic relations between Vietnam and Korea, The Vietnam Cultural Heritage Association and the Korean Cultural Resource Institute and Center for Scientific and Cultural Activity Văn Miếu – Quốc Tử Giám and Vietnam Fine art Museum co-hosted the writing contest and display of famous saying of Ho Chi Minh in Korean calligraphy. This was one of the main events of cultural cooperation between Vietnam and Korea



    Kim Dong Yi – A Mayor of Boryeong; A.D. Đỗ Văn Trụ - A Chairman of Vietnam Cultural Heritage Association; Mr. Đỗ Đình Hồng – A Director of Culture and Sport Department in Hanoi; The presentatives of

 

Department of Cultural Heritage, Ministry of Culture & Sports and Vietnam Fine Art Museum and Văn Miếu – Quốc Tử Giám were present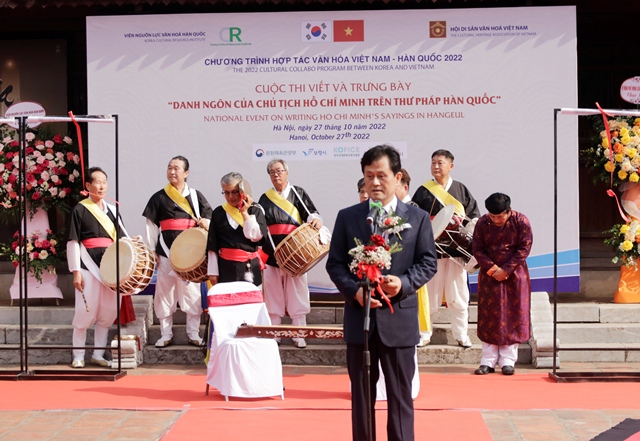 PhD. Seung Yong Uhm – A president of the Korean Cultural Resource Institute speaking at the event



PhD. Seung Yong Uhm – A president of the Korean Cultural Resource Institute shared that: "We wish to spread Ho Chi Minh Thought widely, not only to the Korean people, but also to the young generations of Vietnam. I also hope this event will create motivation to help Korean culture loved by Vietnamese people more and more.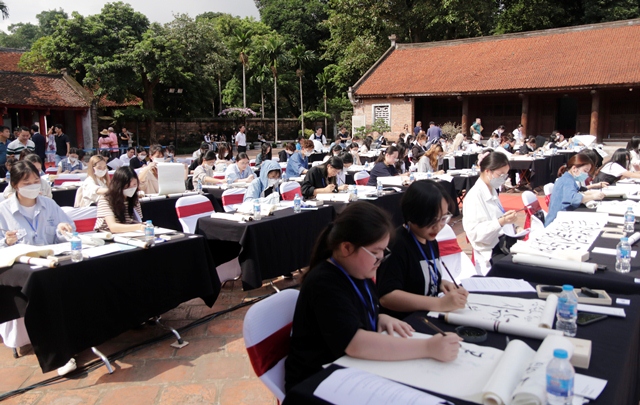 The competitors focusing on theri works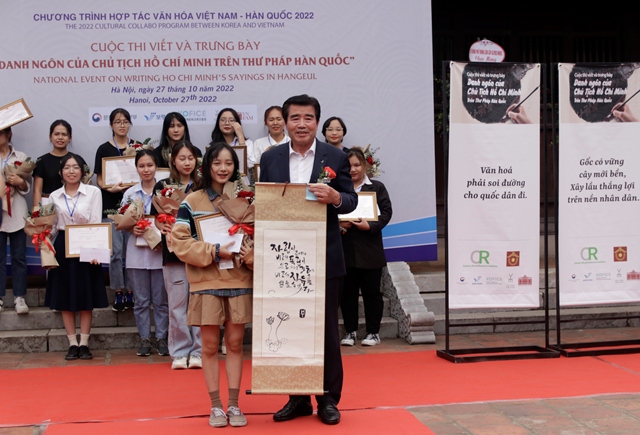 The candidates awarded special prize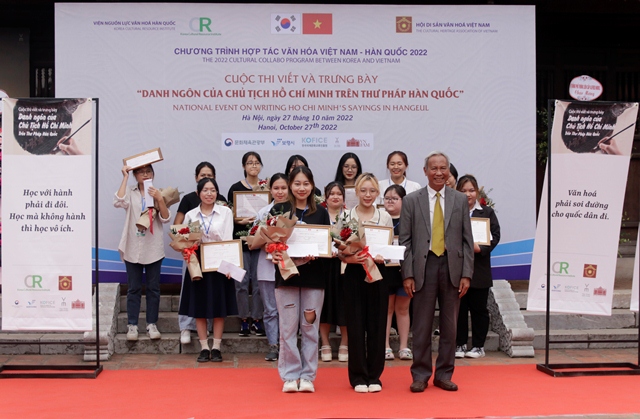 The candidates awarded first prize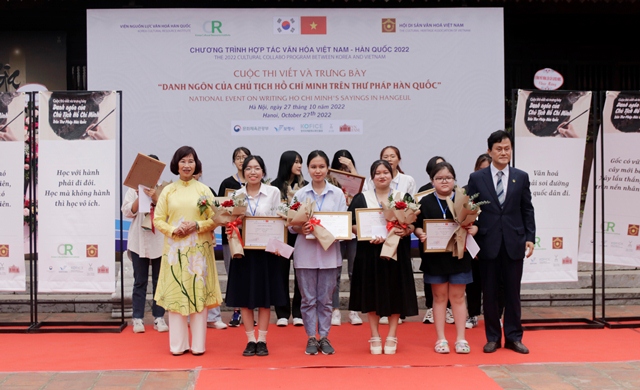 The candidates awarded second prize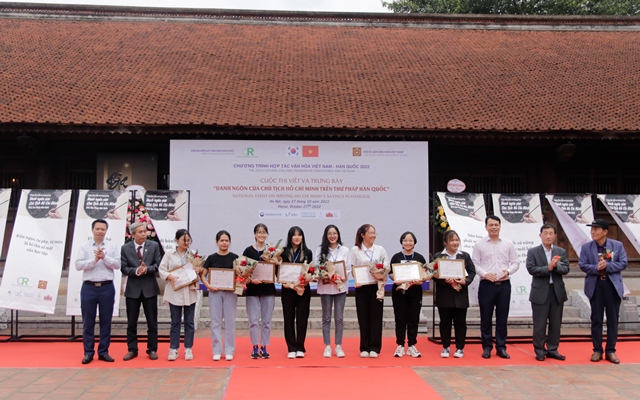 The candidates awarded third prize



There were 101 competitors being fond of calligraphy with their excellent works in this competition. These excellent works would be transformed into calligraphy works on wood, engraved calligraphic lines on wooden panels, displayed at the Vietnam Fine Arts Museum from November 28 to November 30. 2022.
Some photos: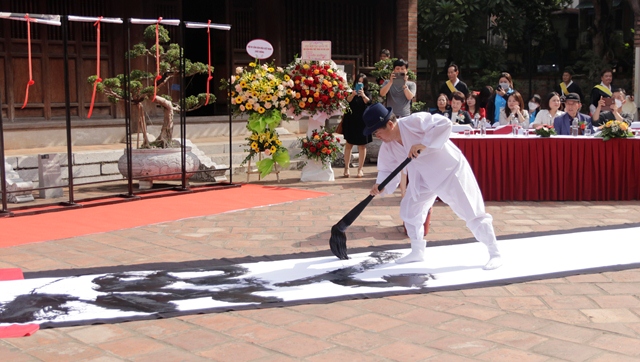 Performance of Korean calligrapher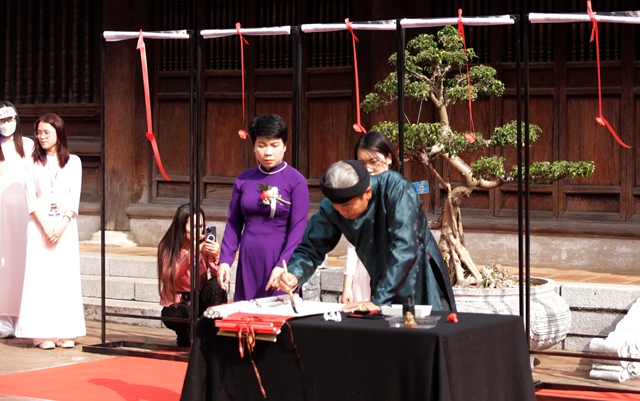 Performance of Vietnamese calligrapher
Translator: BP