VĂN MIẾU – QUỐC TỬ GIÁM AT WEEKEND
Văn Miếu-Quốc Tử Giám is reopened to welcome visitors from February 2022. The domestic and foreign tourists have gradually returned to visit. Especially on weekends the visitors can feel the atmosphere more crowded and bustling than other days.
The visitors can learn about the history of Văn Miếu và Quốc Tử Giám, admire ancient architectural works such as Đại Trung gate, Khue Van Pavilion, Đại Thành Santuary or Doctor's stele buildings - protecting 82 Doctor's stele - World Documentary Heritage, Thái học house, formerly the place where Quốc Tử Giám was built - known as the first university of Vietnam.
Besides, visitors can also stop at Thư quán - a place to display souvenir products, or the Heritage Discovery room to participate in activities of holding brushes, printing woodblocks by using the traditional Do paper.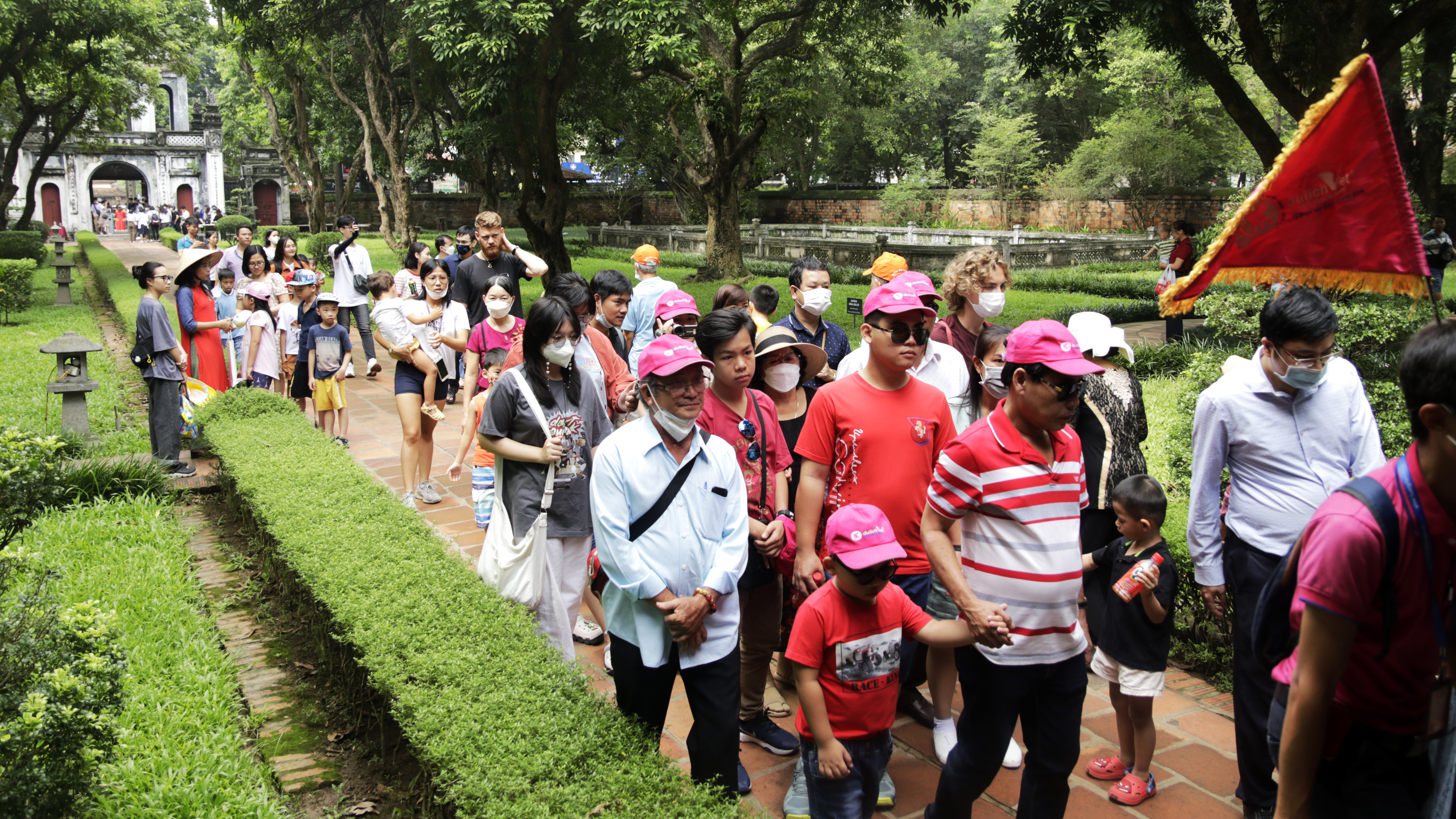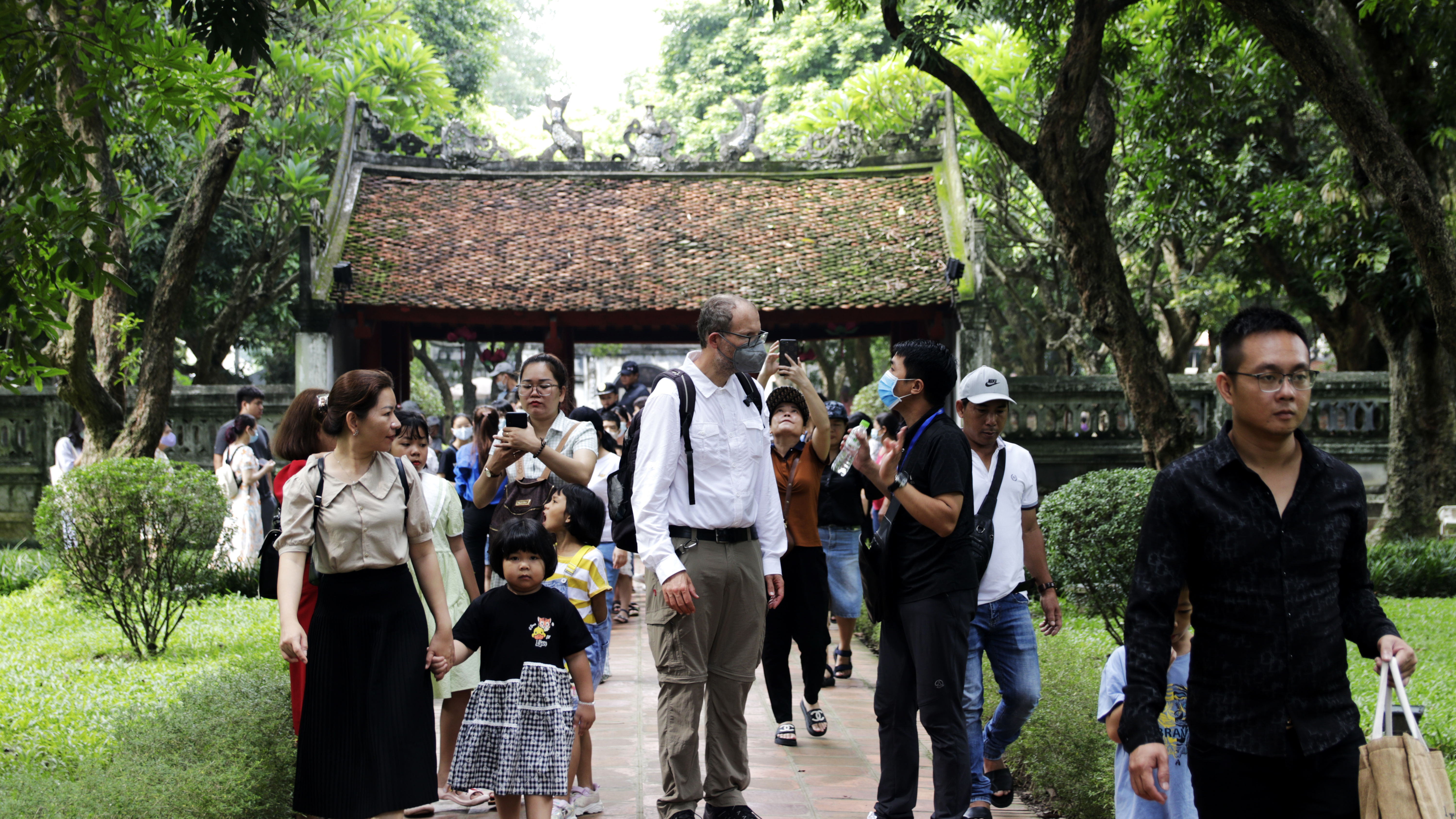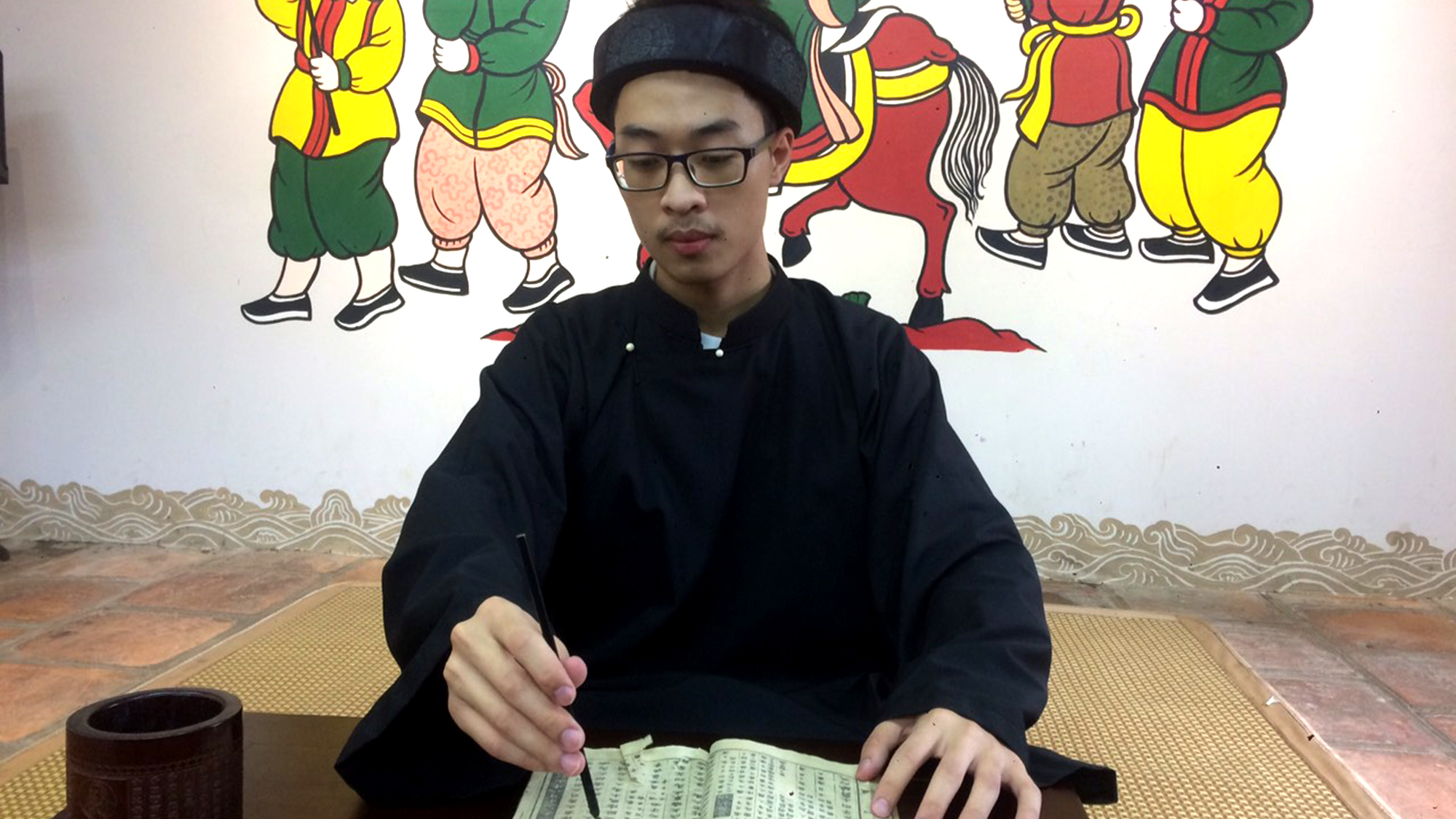 LH