BOOK LAUNCH: "REDUCING WASTE IN VIETNAM: ACTION NEEDED BEFORE IT IS TOO LATE!"
On the morning of June 18, at the Special National Landmark of Văn Miếu - Quốc Tử Giám, and the Paris Region Expertise-Vietnam office (PRX-Vietnam) held the launching ceremony of the book "Reducing waste in Vietnam: Action needed before it is too late" (Editor: Emmanuel Cerise, Authors: Marie Lan Nguyen Leroy, Yên Ba Vũ).
Implementing within the framework of the joint action plan has made it possible to initiate the "Quality of the city – Quality of life" project, the book "Reducing waste in Vietnam: Action needed before it is too late" is the result of cooperation between the Hanoi People's Committee and the Ile-de-France Region. The project, which aims at improving the quality of life in Hanoi, was implemented by the PRX-Vietnam office and funded by the French Development Agency (AFD).
The goal of the book is to improve production processes and disseminate scientific knowledge on waste reduction in Vietnam and to suggest solutions matching the skills of the local Vietnamese communities. The information gathered in the publication is the result of research work carried out over three years. More than eighty interviews with key actors were conducted: central and local authorities, professionals, researchers, collectors, recyclers, etc.
Implementing a policy to reduce waste is more than just announcing principles or appealing to people's ecological consciousness. Mitigation means developing a coordinated program of action involving private actors, government and citizens to implement measures to reduce both the volume and harm of waste.
As the cornerstone of the circular economy model, waste reduction remains a rarely discussed topic. This book aims to fill that gap and highlight good production and consumption practices to help reduce waste. The publication is the result of a collaboration between waste management experts from Vietnam and France, based on field surveys to contribute to the integration of waste management in Vietnam into one circular economy model
The readers can buy books at Nhã Nam 's stores or online from July 1.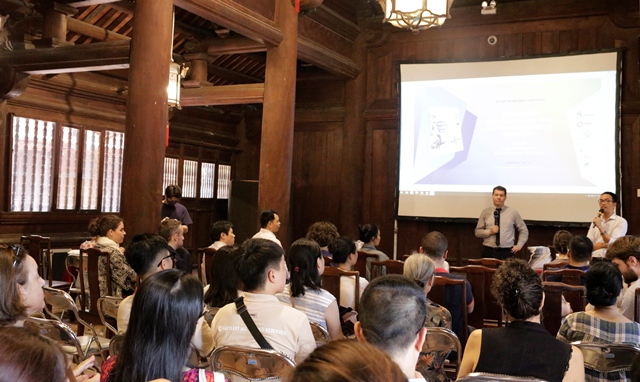 the launching ceremony
the book "Reducing waste in Vietnam: Action needed before it is too late"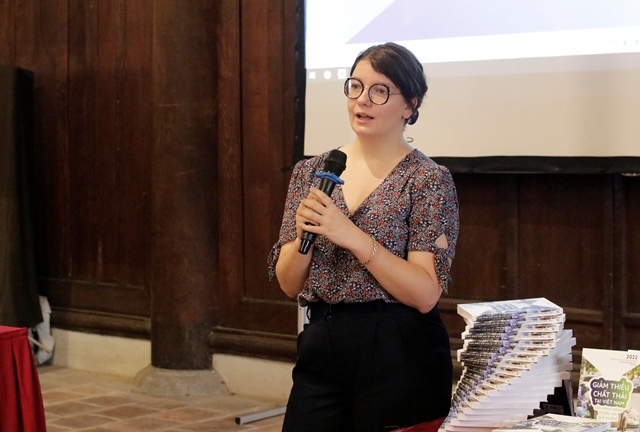 Mrs. Pauline May - Asia-Pacific, the officer in charge of the Department of Foreign Affairs of the Ile-de-France Region speaking at the Book Launching Ceremony
Mr. Emmanuel Cerise – Director of PRX-Vietnam speaking at the Book Launching Ceremony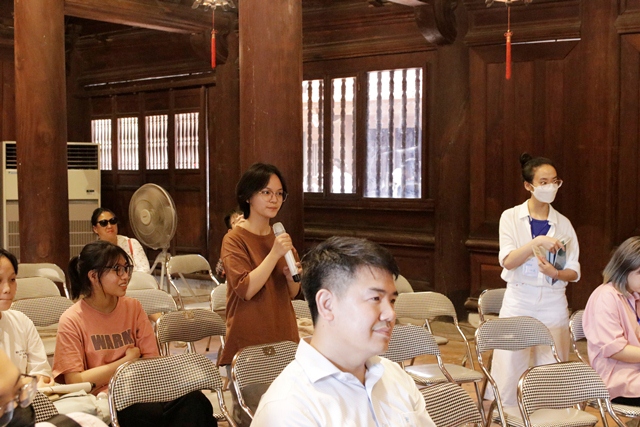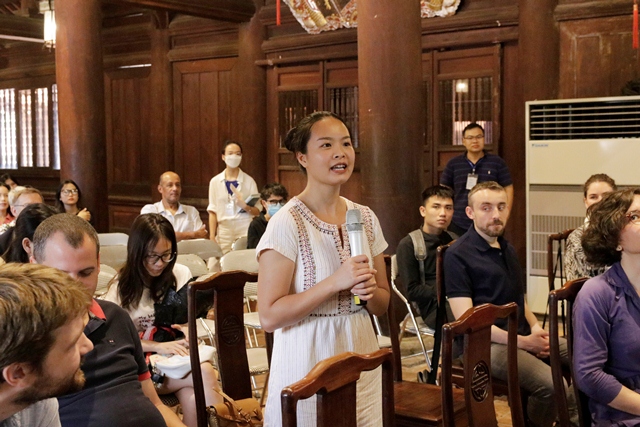 LH