Automatic ticket checking system at the Văn Miếu-Quốc Tử Giám – convenient and modern
After more than 2 weeks of operation from May 13, the automatic ticket checking system at the Văn Miếu – Quốc Tử Giám has brought convenience and formed a new practice for visitors. Visitors all expressed satisfaction when the first time their tickets were checked quickly.
Previously, the ticket checking needed many people to take care of, but now only one person is needed at the ticket checking position. For large groups of tourists, the number of tourists is integrated into one ticket. The ticket checking is done only once for the whole group without taking much time. After visitors scan the QR code, the system will automatically open and close the door based on the number of visitors on the ticket. The counting of the number of visitors is done very accurately and quickly, visitors now no longer spend much time on waiting in line to get tickets.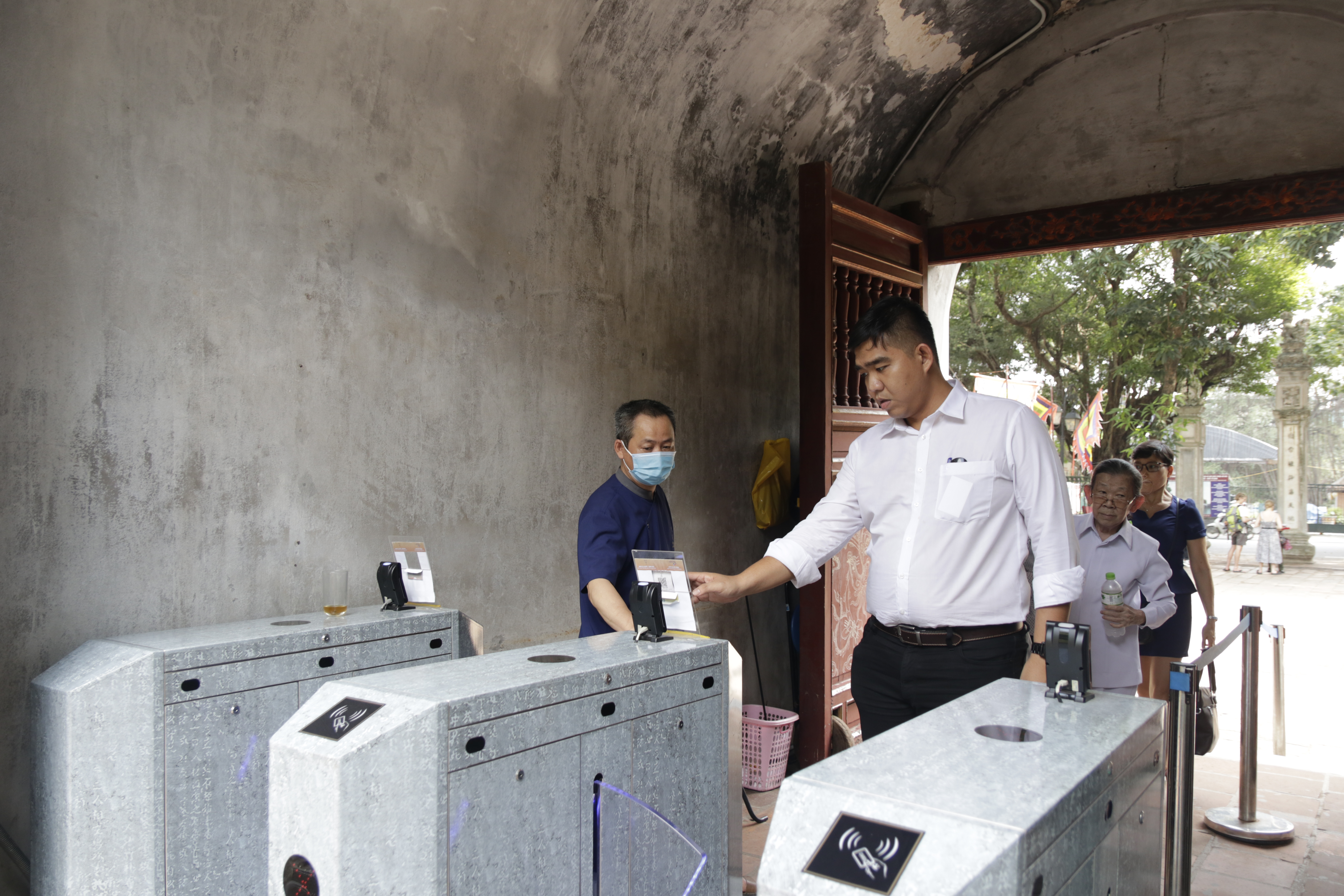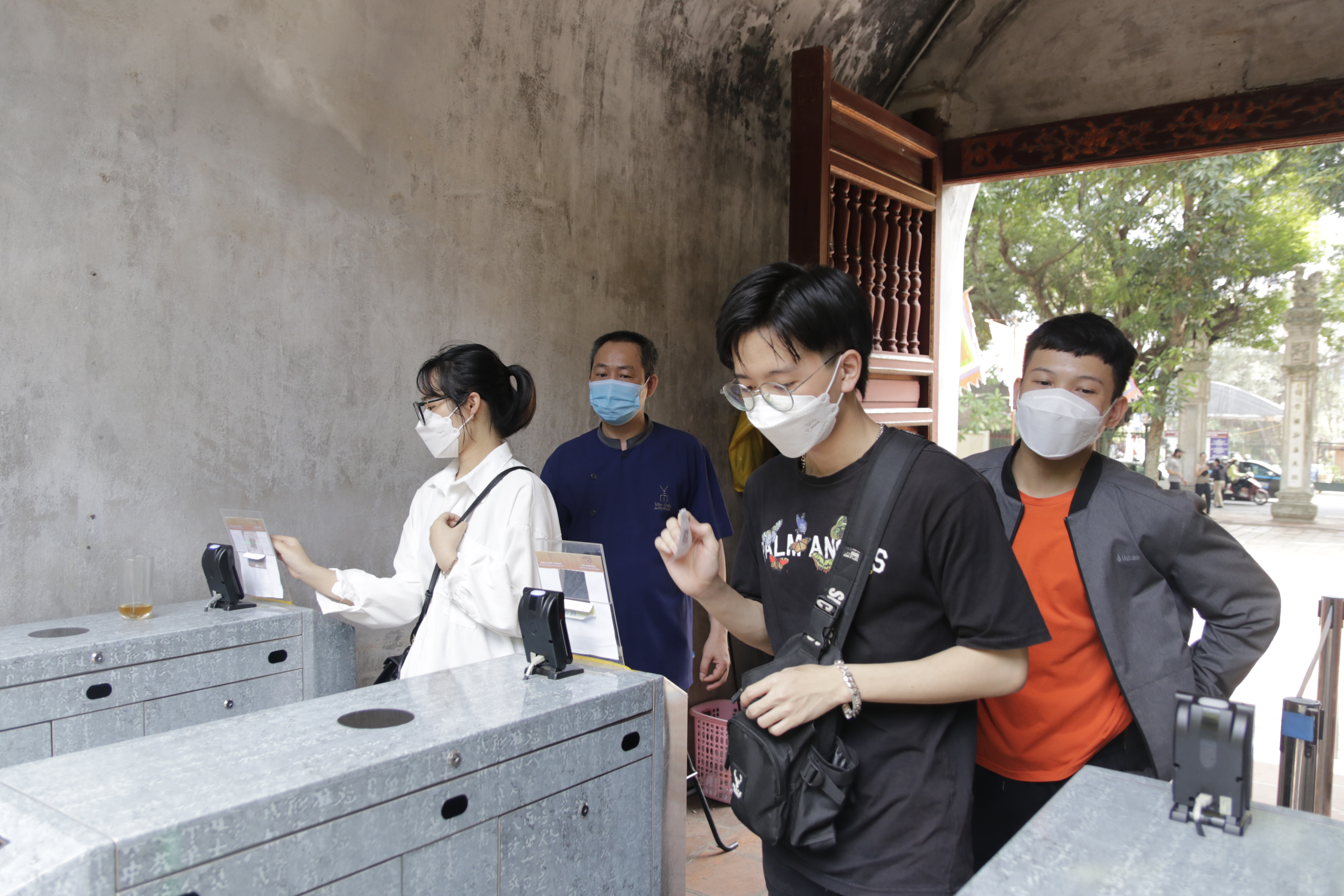 Mr. Nguyễn Văn Sáng – the Guide of Hai Phong Diamond Tourism Company said: "Thanks to the automatic ticket checking system, each of us doesn't need to wait for our tickets to be checked. This would take a lot of time and cause inconvenience for large groups of visitors, but fortunately things are different and much more convenient now.."
CT