THE VĂN MIẾU – QUỐC TỬ GIÁM – THE SITE FOR GRADUATION PHOTOSHOOT
During May the final year students are excited to go to the Văn Miếu – Quốc Tử Giám to take graduation photos.
Right from the early morning, when the weather was cool, a large number of students, parents and teachers were present at the relic. Everyone wants to come early to take the best pictures at the nearly thousand-year-old relic.
The favourite areas are Khuê Văn Các, Đại Trung gate, the garden of stone steles, Đại Thành gate, or Thái Học area - the former ground where Quốc Tử Giám school was constructed.
The students of grade 9 and grade 12 can easily choose positions to take pictures while the children in the large kindergarten are led by teachers through each area, carefully guided by their teachers. Happy faces and cheerful smiles were seen on the faces of teachers and students, which brightens up the whole monument.
The Văn Miếu-Quốc Tử Giám is a meaningful and favorite place for students to keep beautiful moments in their students' lives by taking photos.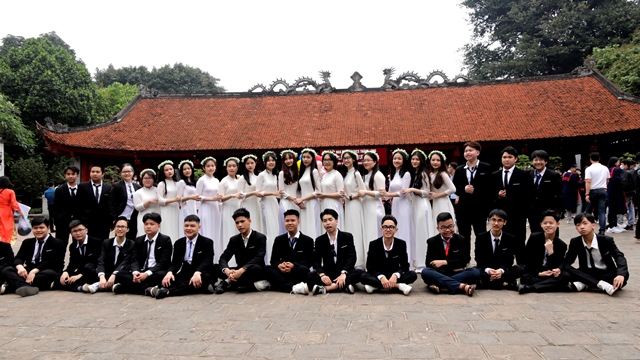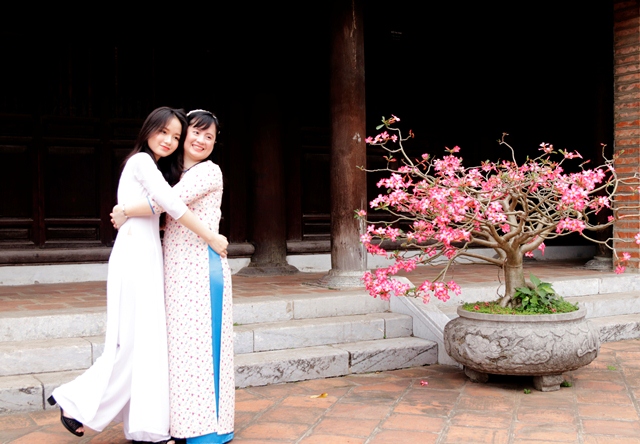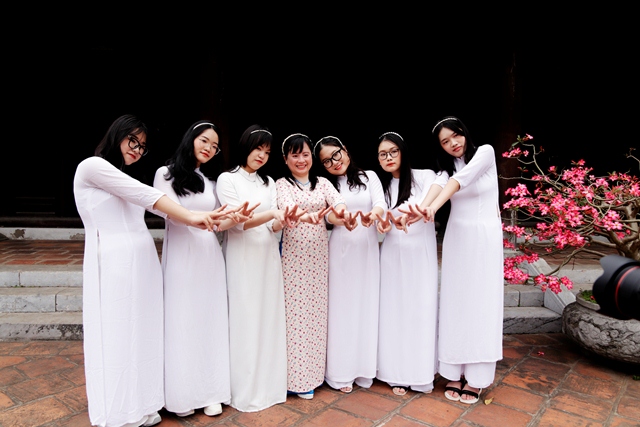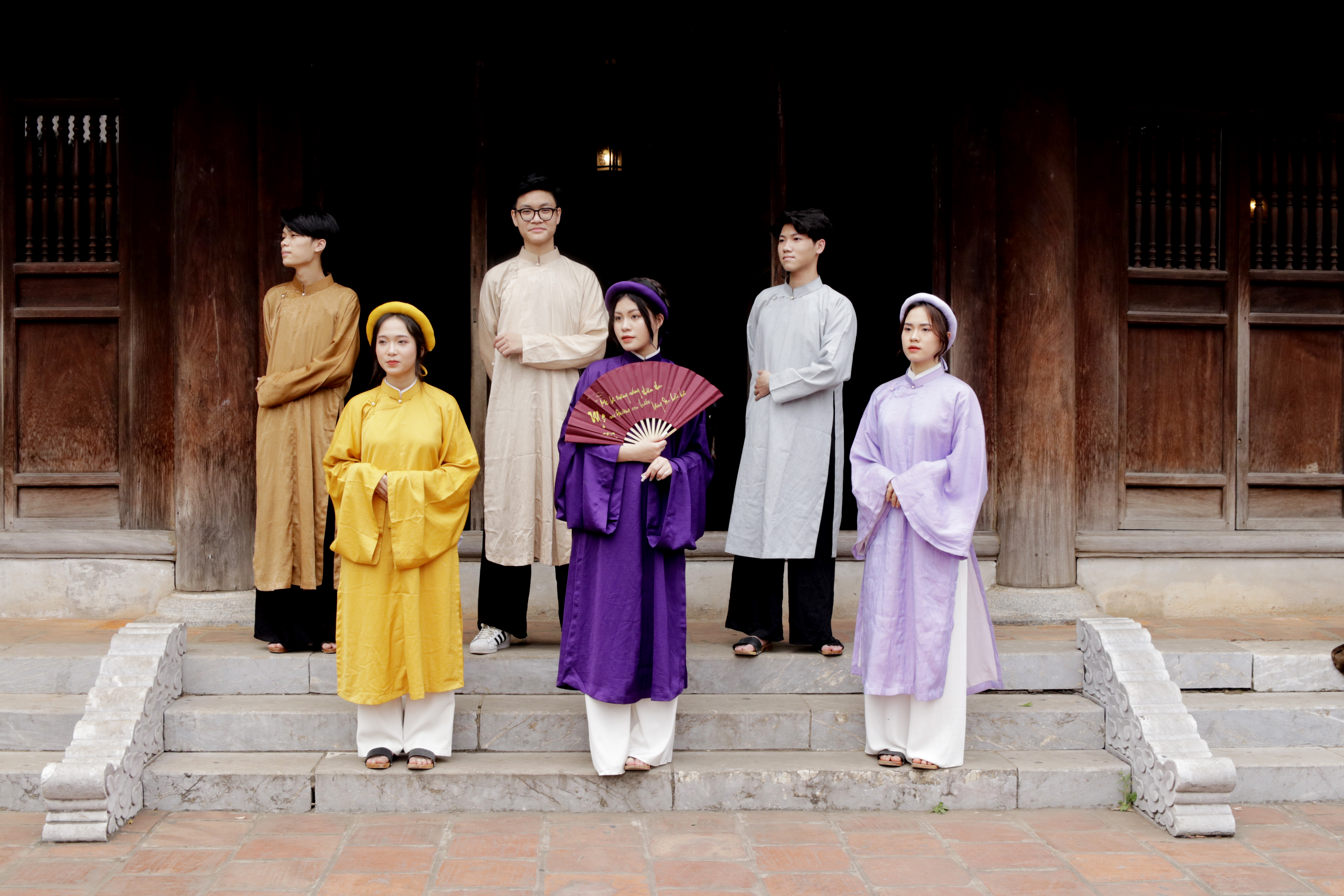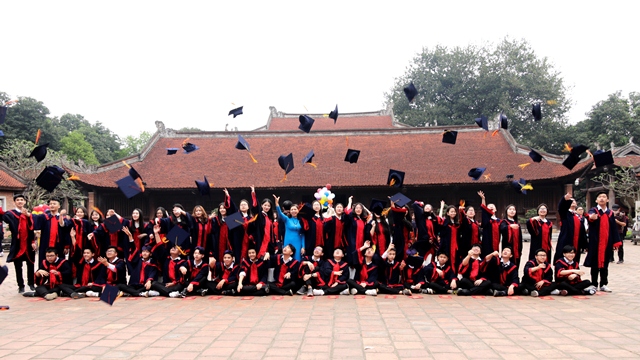 CT