VĂN MIẾU – QUỐC TỬ GIÁM DISPLAYING PRODUCTS AT HANOI TOURISM FESTIVAL 2022
The Hanoi Tourism Festival 2022 with the themed "Hanoi - Den de yeu" (Hanoi - Come to love) was officially kicked off at a ceremony on May 13 at Ly Thai To Park and Dinh Tien Hoang street.
This year Hanoi Tourism Festival had many new attractions to tourists, including experiencing tourism destinations through 4.0 technology. The landmarks and scenic spots in Hà Nội such as The Imperial Citadel of Thăng Long , Văn Miếu- Quốc Tử Giám, Hoa Lo prison relic, Old Quarter, the areas of Ba Vì, Mỹ Đức, Sóc Sơn, Sơn Tây.. were promoted with vivid online images.
Nearly 100 businesses have registered to showcase products at 150 booths: Hanoitourist Corporation, Thu do Tourism Club, Vietravel and Vietnam Airlines... Besides Hanoi, several other provinces, such as Khanh Hoa, Quang Nam, Thua Thien Hue and Quang Binh, are also taking part in the event to advertise their potentials and tours.
The booth of the Center for Cultural and Scientific Activities of Văn Miếu – Quốc Tử Giám displayed cultural publications such as: book of " Văn Miếu – Quốc Tử Giám Thăng Long ", brochures on cultural history, heritage values, tourism products of the special national landmark Văn Miếu – Quốc Tử Giám and introduced to visitors the information about the services such as: ticket prices, tourguide, heritage education programs and typical souvenir products.
Here are some photos of Hanoi Tourism Festival 2022.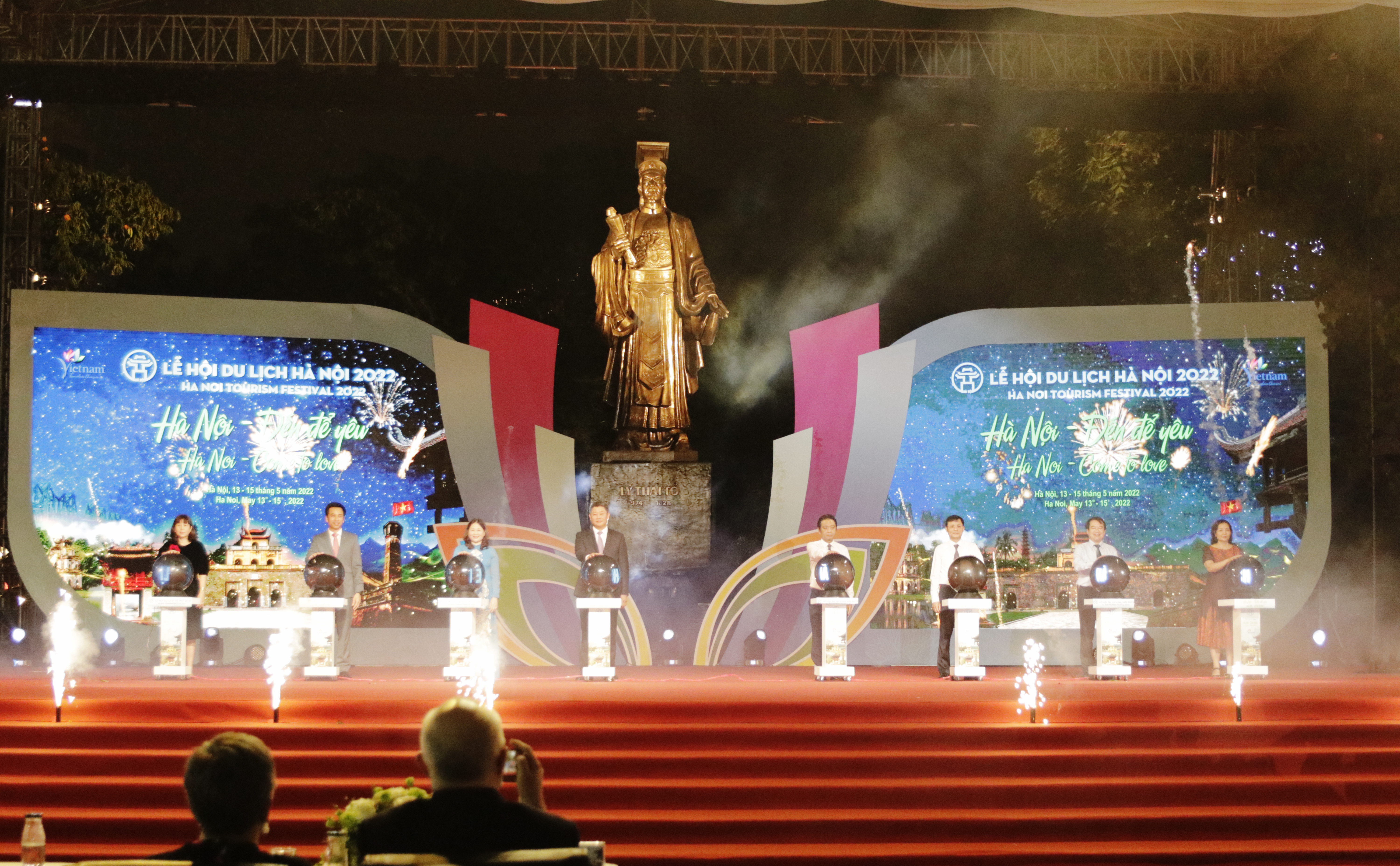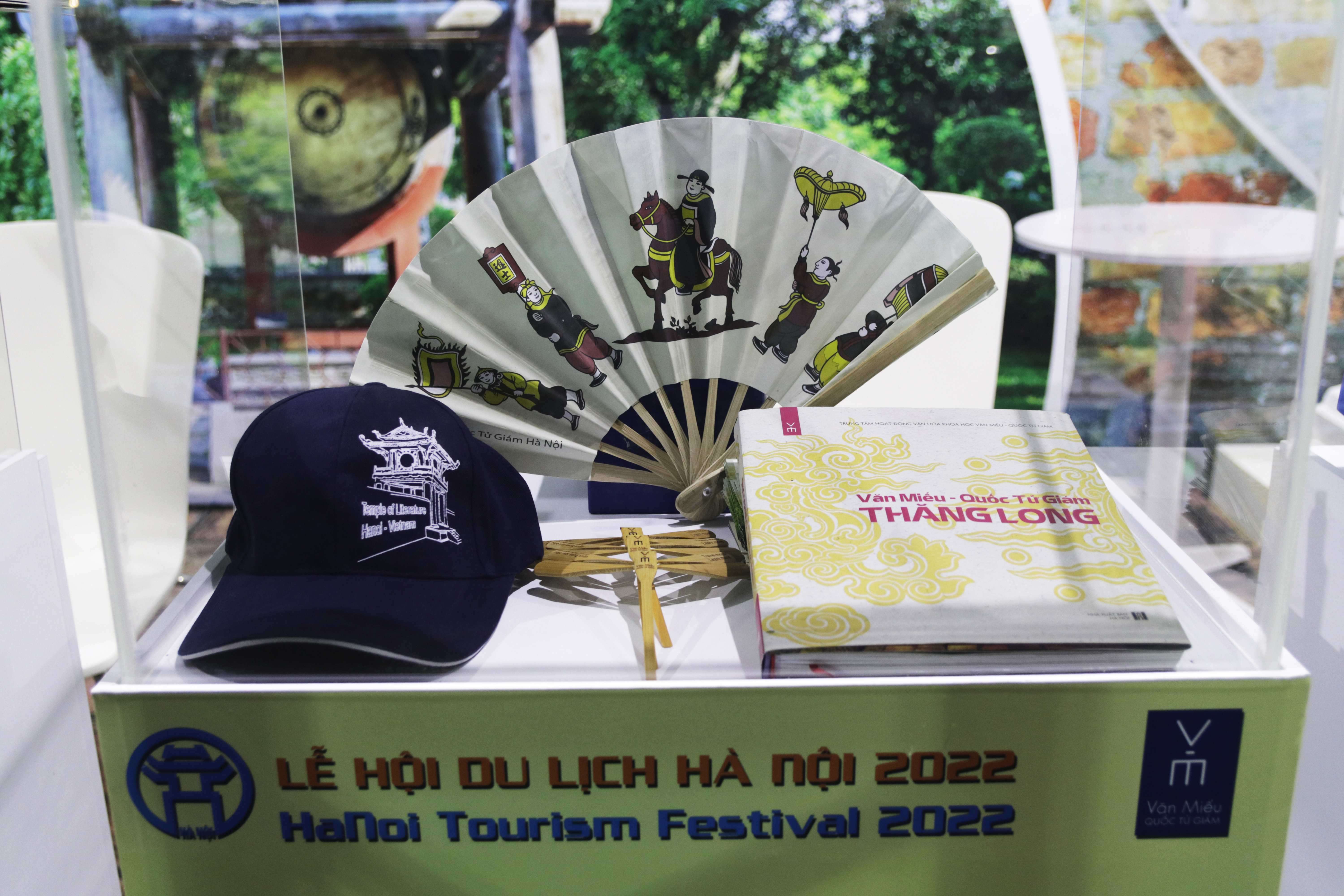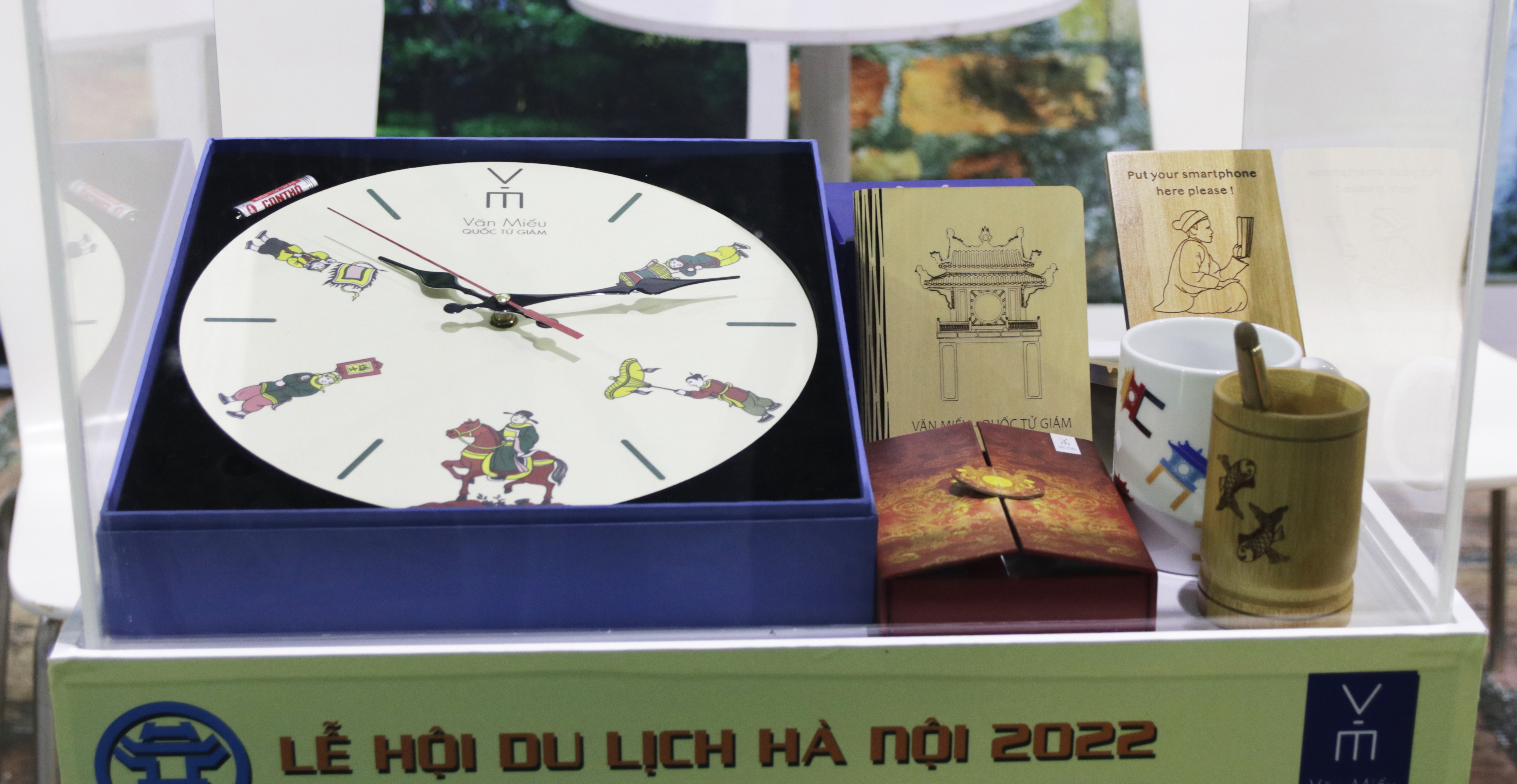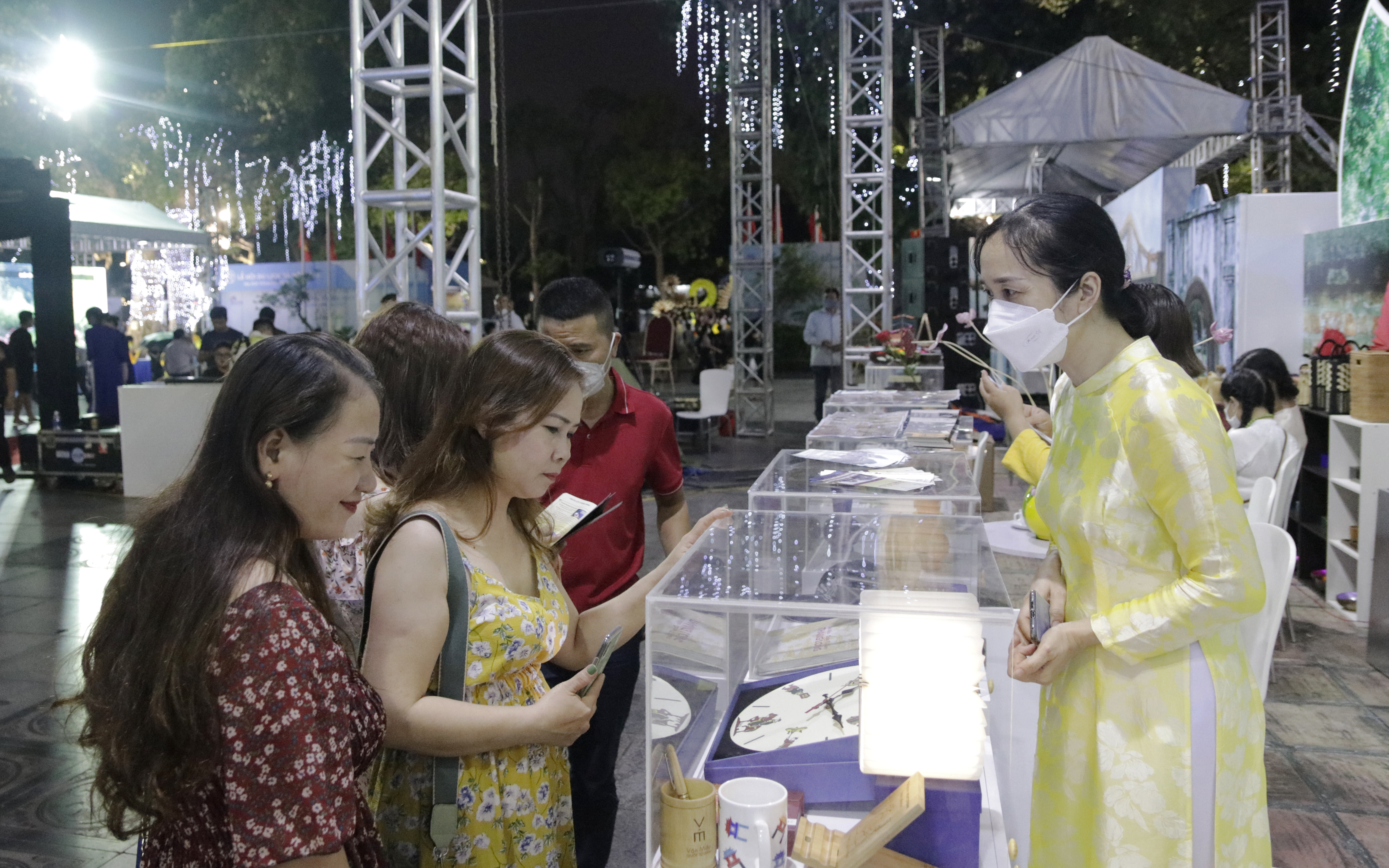 LH