FINAL ROUND OF THE "LITTLE TRẠNG NGUYÊN" CONTEST 2022 ORGANIZED AT THE VĂN MIẾU-QUỐC TỬ GIÁM
On the evening of May 4, 2022, at the Văn Miếu-Quốc Tử Giám, a live broadcast of the final round of the "Little Trạng nguyên" contest, season one, took place.
"Little Trạng nguyên" is a TV game show seeking for Little Trạng nguyên. This contest is for elementary school students with the aim of helping students gain better knowledge and life skills through learning, observations from teachers, family, friends, favorite books, picnics... The contest also encourages students to be active and extrovert in art activities, sports in schools and promote the value of EQ in human development.
Showing respect to the sages, before the competition started, the members of the Organizing Board together with the representative teachers and students participated in a solemn incense offering ceremony at teacher Chu Van An's altar (He is Principal of Quốc Tử Giám school).
After that, the students officially participated in the contest. The students were highly focused on the exam. There were also other participants who are artists and come to play the role of some of the favourite Trạng nguyên. They are Tall Trạng nguyên, Intelligent Trạng nguyên, Quick-learning Trạng nguyên, Good-memory Trạng nguyên.. That is what makes the contest more interesting, attractive as well as novel.
After 3 rounds of Hương, Hội and Đình, the Organizing Board awarded prizes including Trạng nguyên, Bảng nhãn, Thám hoa to the students with the highest scores.
Below are some of the photos taken in the contest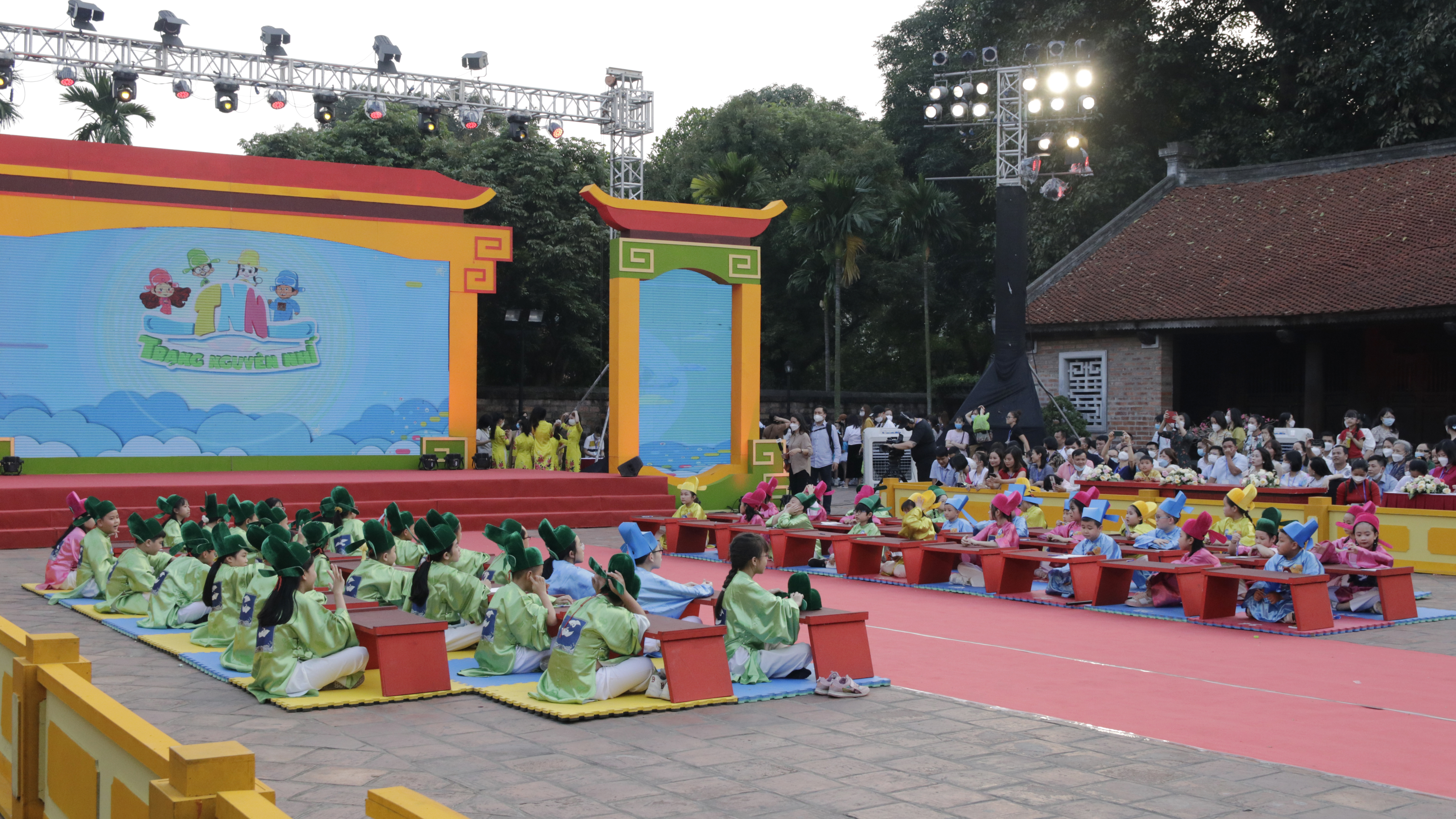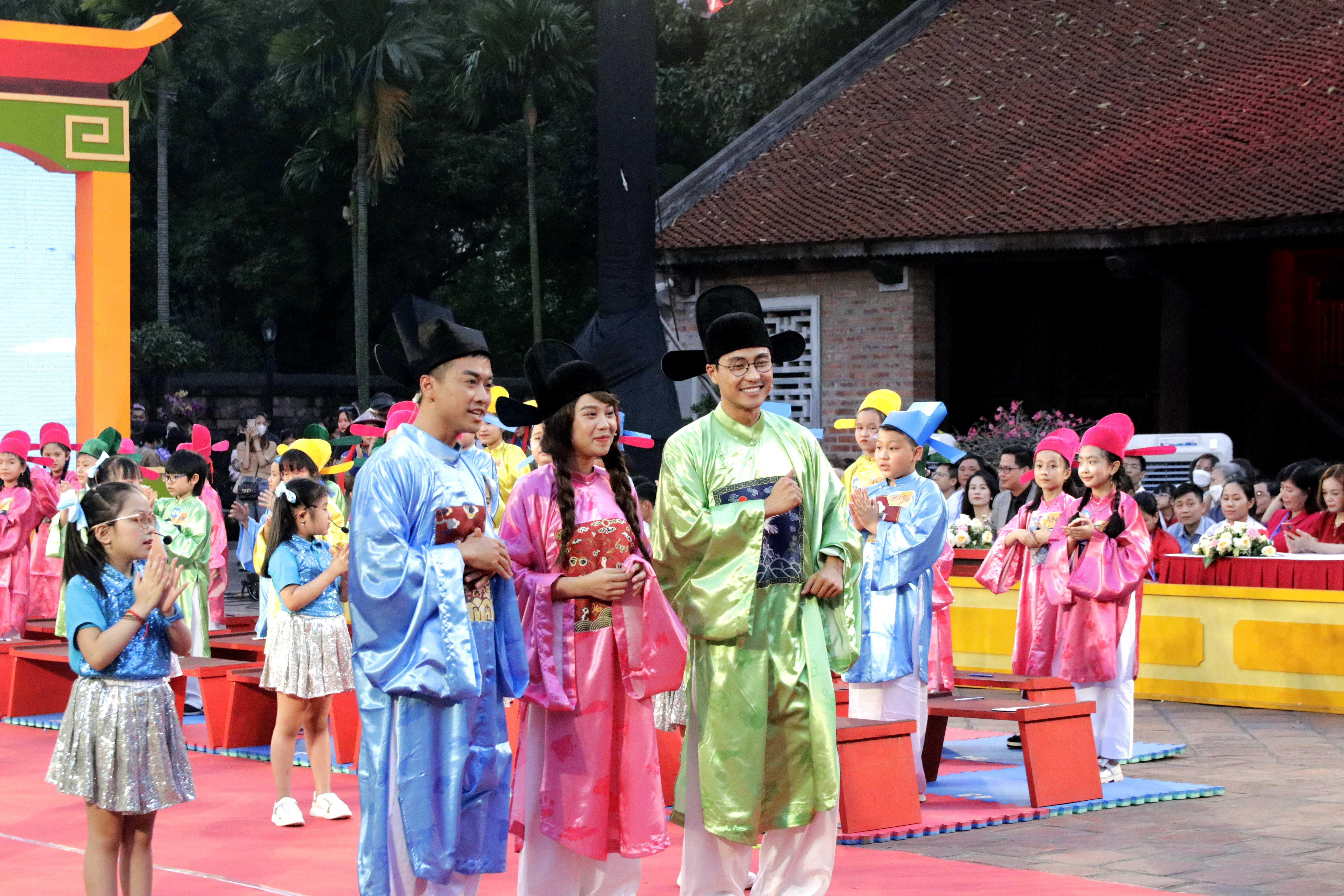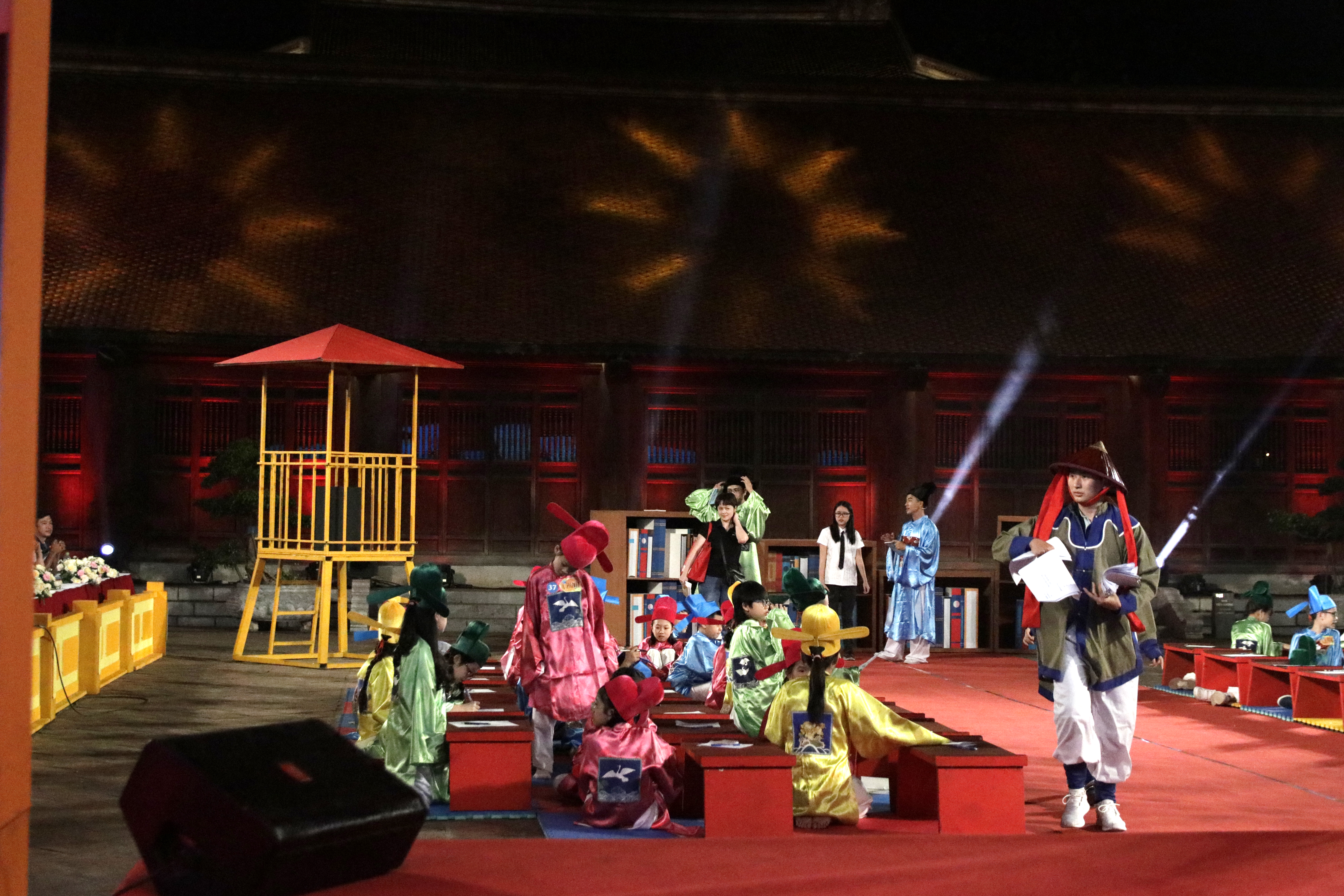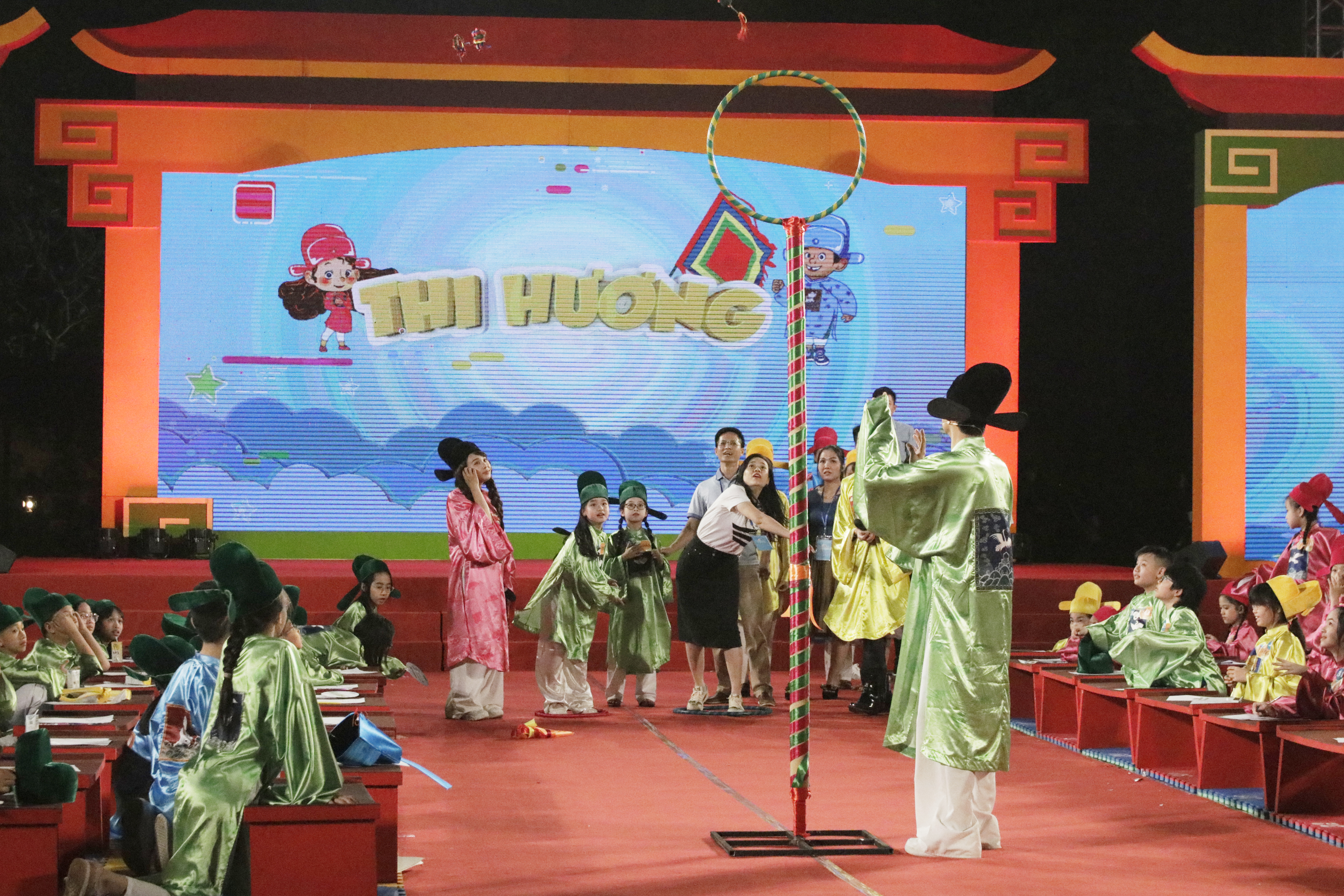 CT