THE THE LAUNCHING CEREMONY OF THE BOOKS "HUẾ FOLK PAINTINGS" AND "VIETNAMESE FOLK WORSHIP PAINTINGS"
On the afternoon of April 22, at the Special National Landmark of Văn Miếu - Quốc Tử Giám, the Thế Giới Publishers and Hanoi Ceramics Museum held the launching ceremony of the books "Huế folk paintings" and "Vietnamese folk worship paintings" by Nguyen Thi Thu Hoa.
Vietnamese folk paintings of belief are probably the earliest lines of Vietnamese folk paintings because these are used for the religion and beliefs of the Vietnamese people. If the glass folk paintings are only popular in the South at present, Hàng Trống, Đông Hồ paintings are popular in the North, but Vietnamese folk worship paintings of the Kinh people are presented everywhere, presented in ceremonies of human life (except from wedding), presented on the full moon day, the first day of the moon calendar… Therefore, preserving Vietnamese folk worship paintings is also preserving Vietnamese culture.
Beside Hàng Trống and Đông Hồ paintings, there is still a big gap in researching Vietnamese folk paintings. If we do not start researching right now, they may gradually disappear. That is the reason the author Nguyễn Thị Thu Hòa wrote the book "Vietnamese folk paintings". The book is the result of many days of researching documents and surveys along the country by the researcher and collector Nguyễn Thị Thu Hòa.
These practices in their own work, wich will help folk painting continue to exist and develop.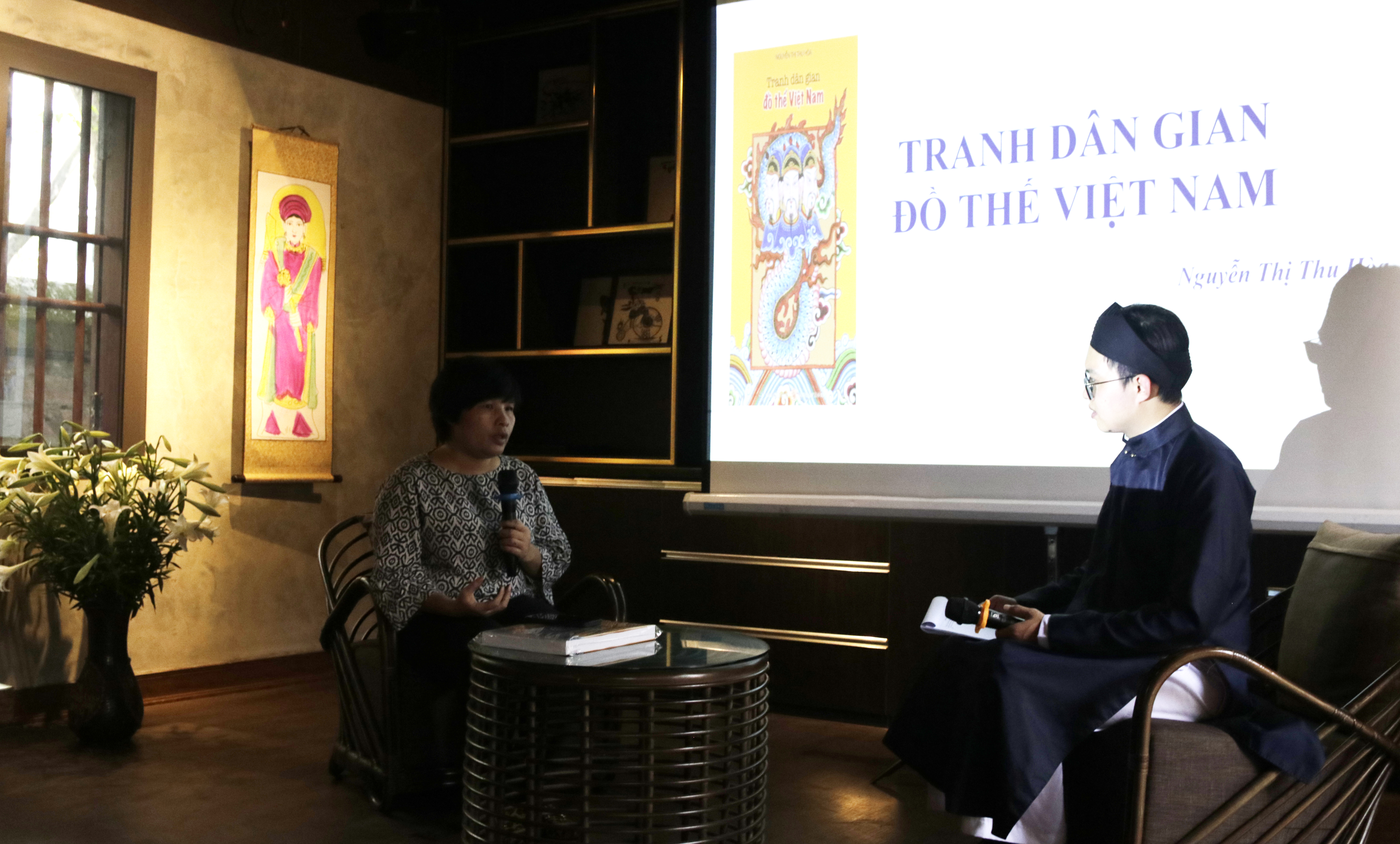 The the launching ceremony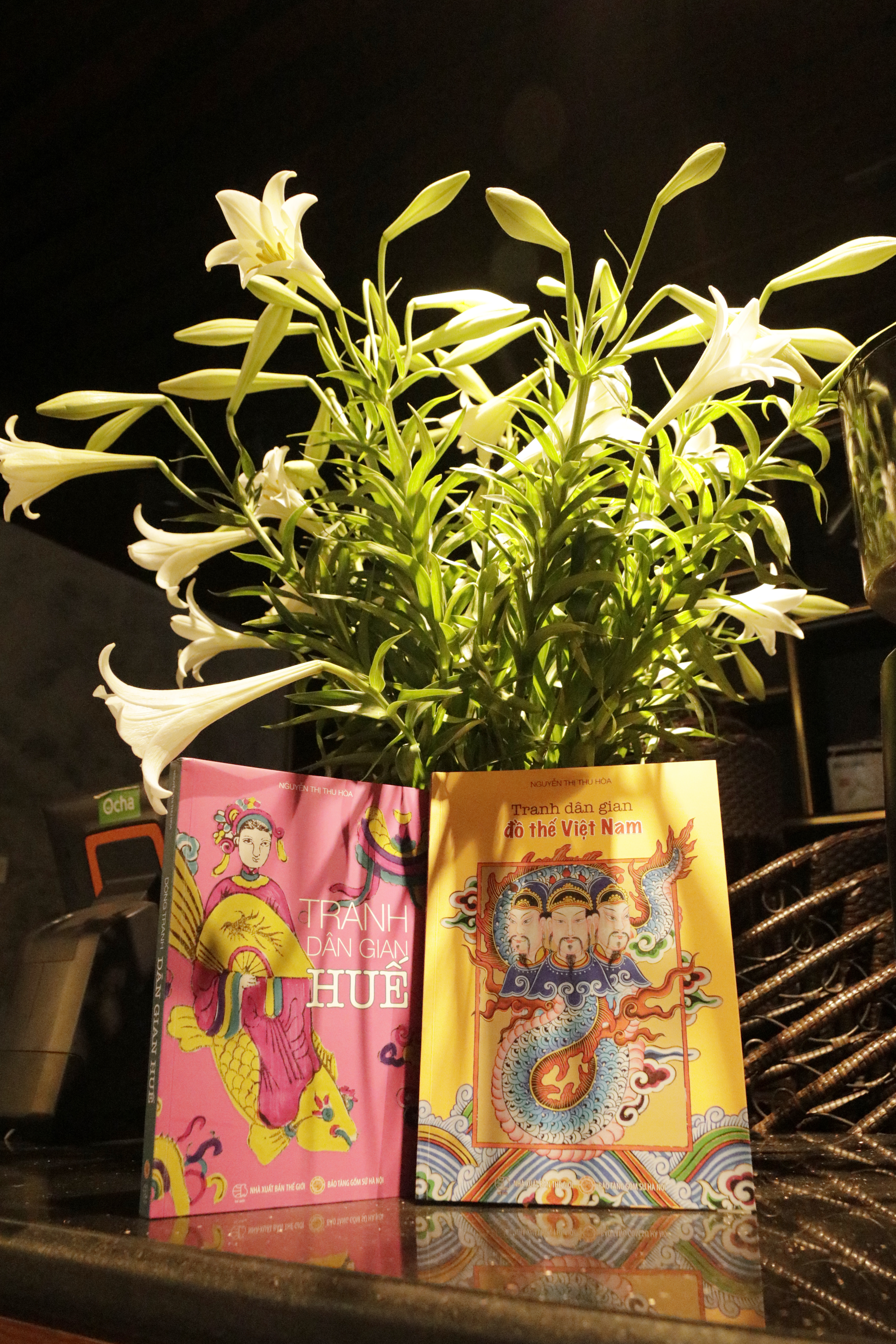 "Huế folk paintings" and "Vietnamese folk worship paintings"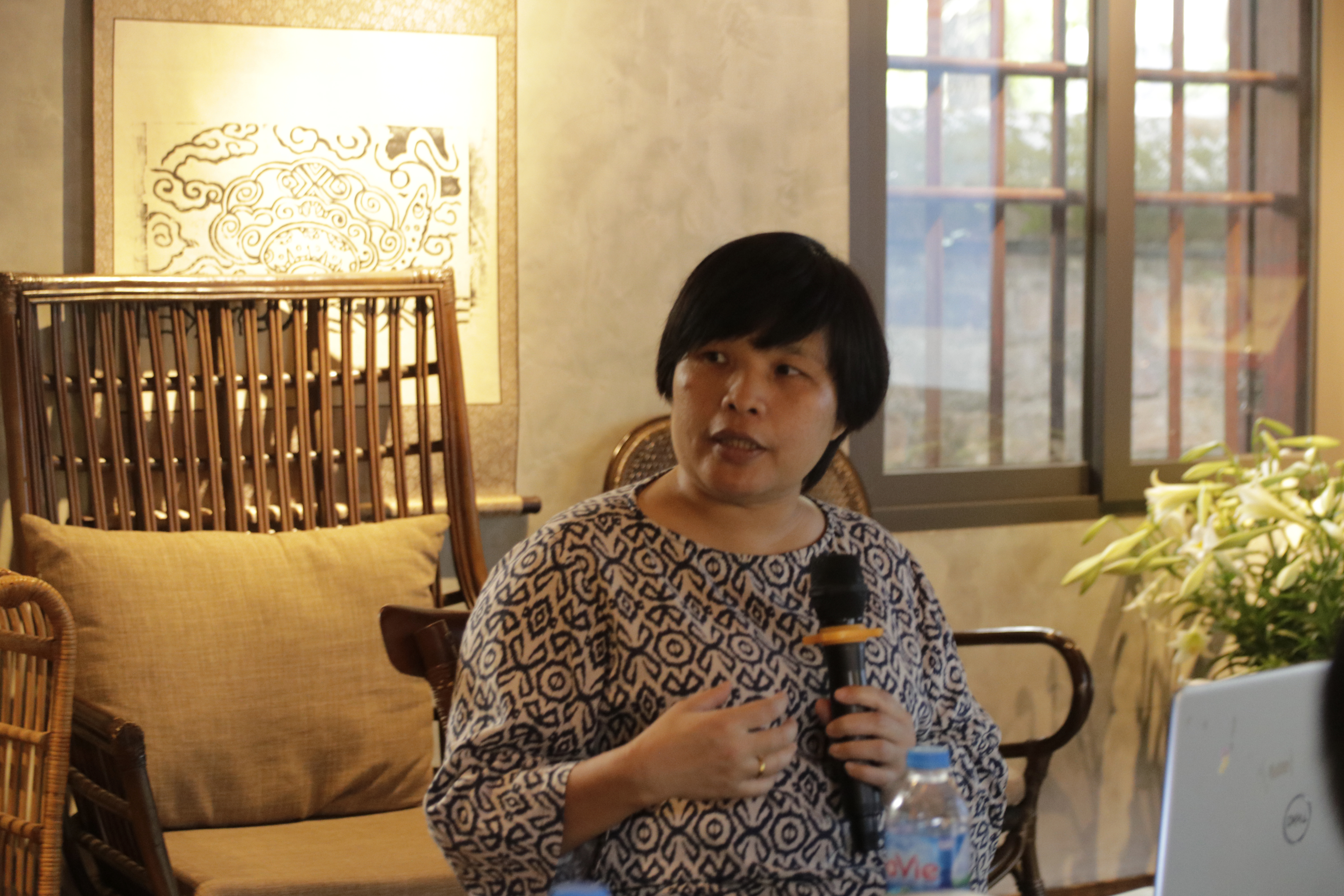 Author Nguyễn Thị Thu Hòa
LH