SKETCHES MADE IN THE VĂN MIẾU-QUỐC TỬ GIẢM
Right after the Văn Miếu-Quốc Tử Giám relic opened, students from the Faculty of Architecture and Fine Arts of Hanoi National University of Civil Engineering came to visit and drew sketches here.
Nguyễn Văn Đức - a first-year student at the Faculty of Architecture, Hanoi University of Civil Engineering, shared on behalf of the university's students: "We should have come from last year, but due to the Covid 19 epidemic, The monument was closed. Now that it is open, we can come here to finish our homework. Although I can also draw at home, seeing the architecture here with my own eyes makes me feel better. Each student in your group has chosen a topic. As for me, I choose to draw "Drum house".
The topic chosen by the students is very rich and diverse. Some of them are the Khuê Văn Các, Bái đường, Đại Thành Temple, stone steles or simply the curves of the roof, the corner roof of the Tiền Đường House in Thái Học area... Talent of the students has made the relic area more stunning and colorful than ever.
The sketches of young students reflect their pride and sense of preserving heritage values, thereby contributing to bringing the beauty of cultural heritage closer to the people in Hanoi as well as people throughout the country.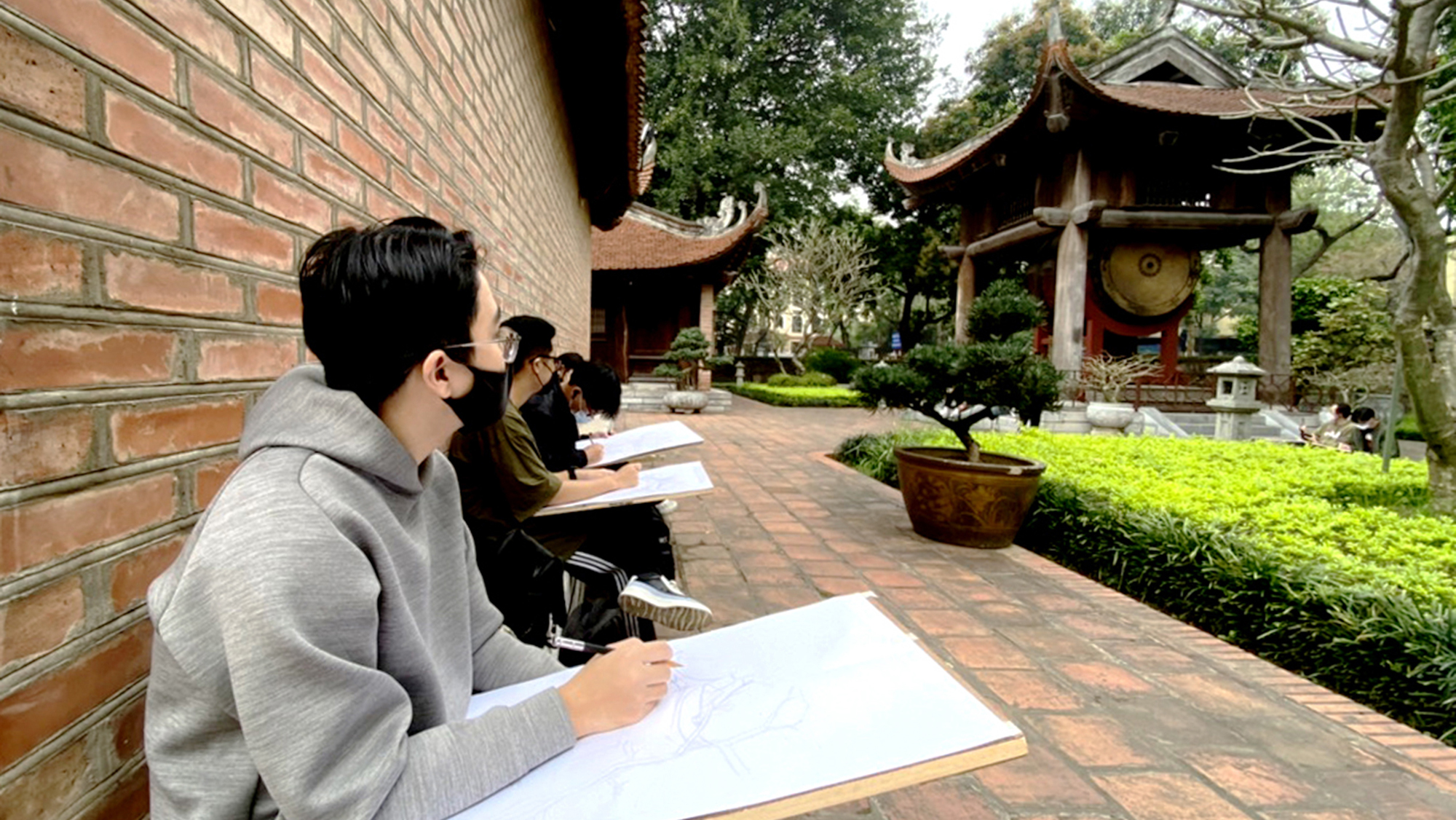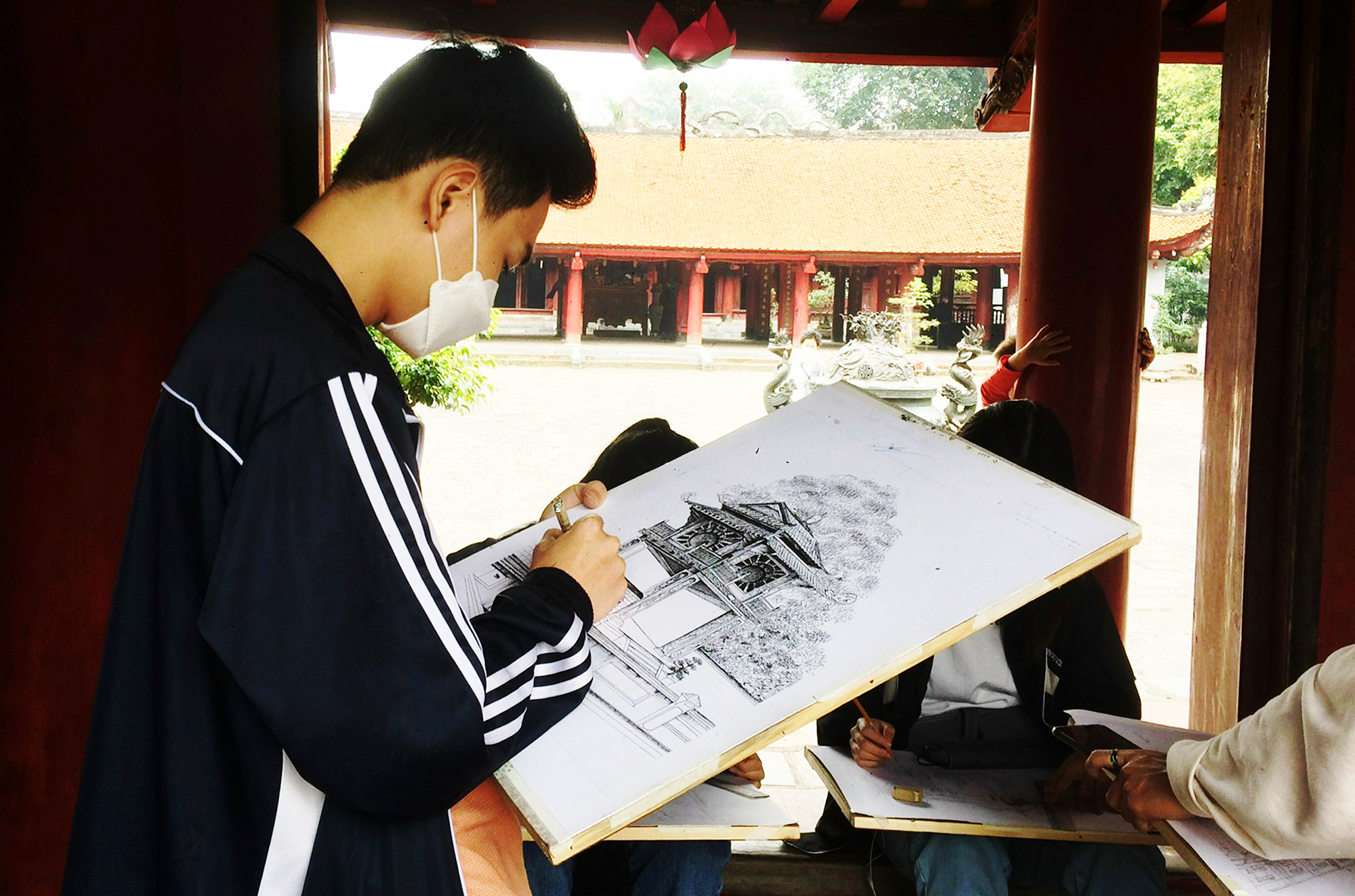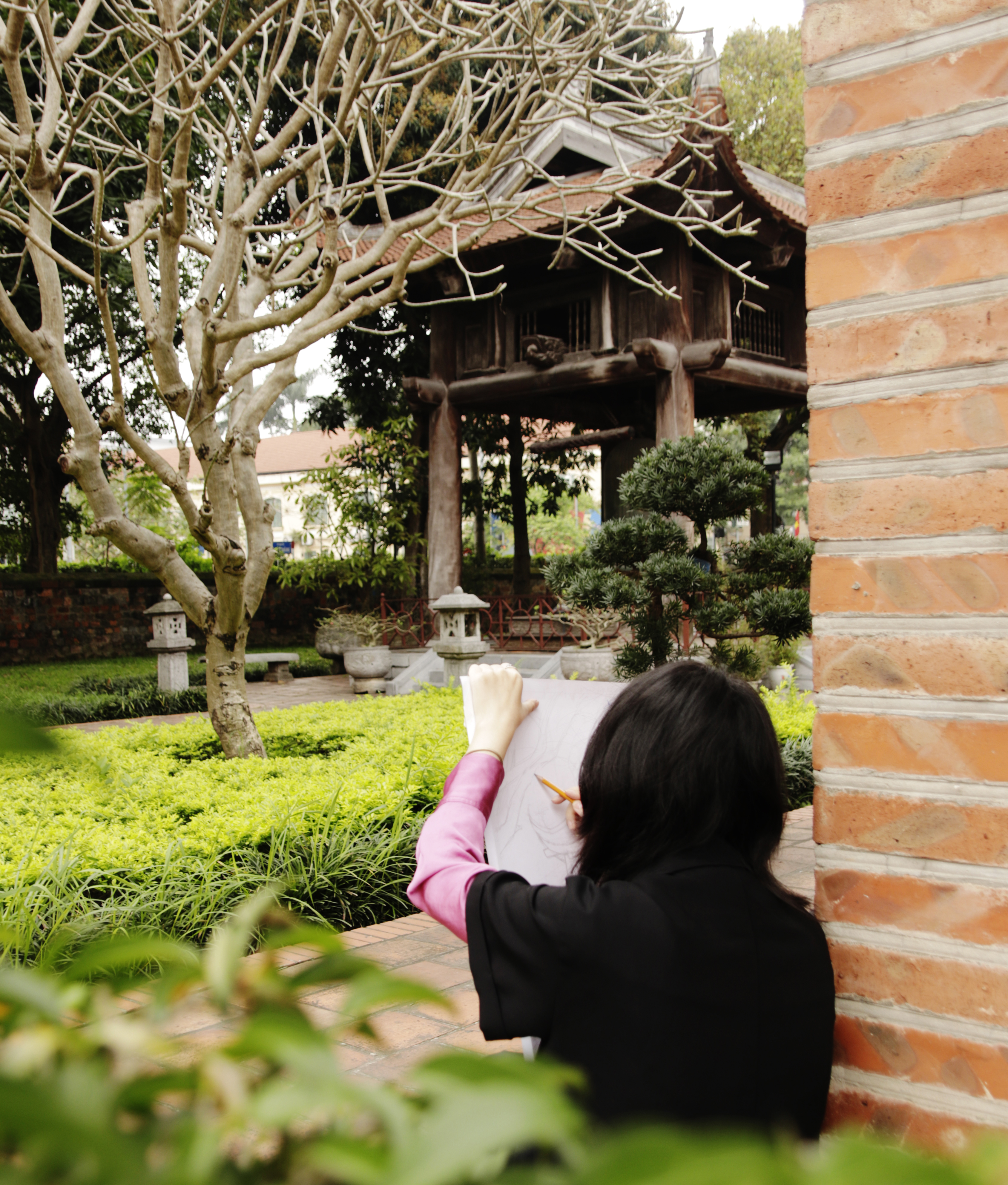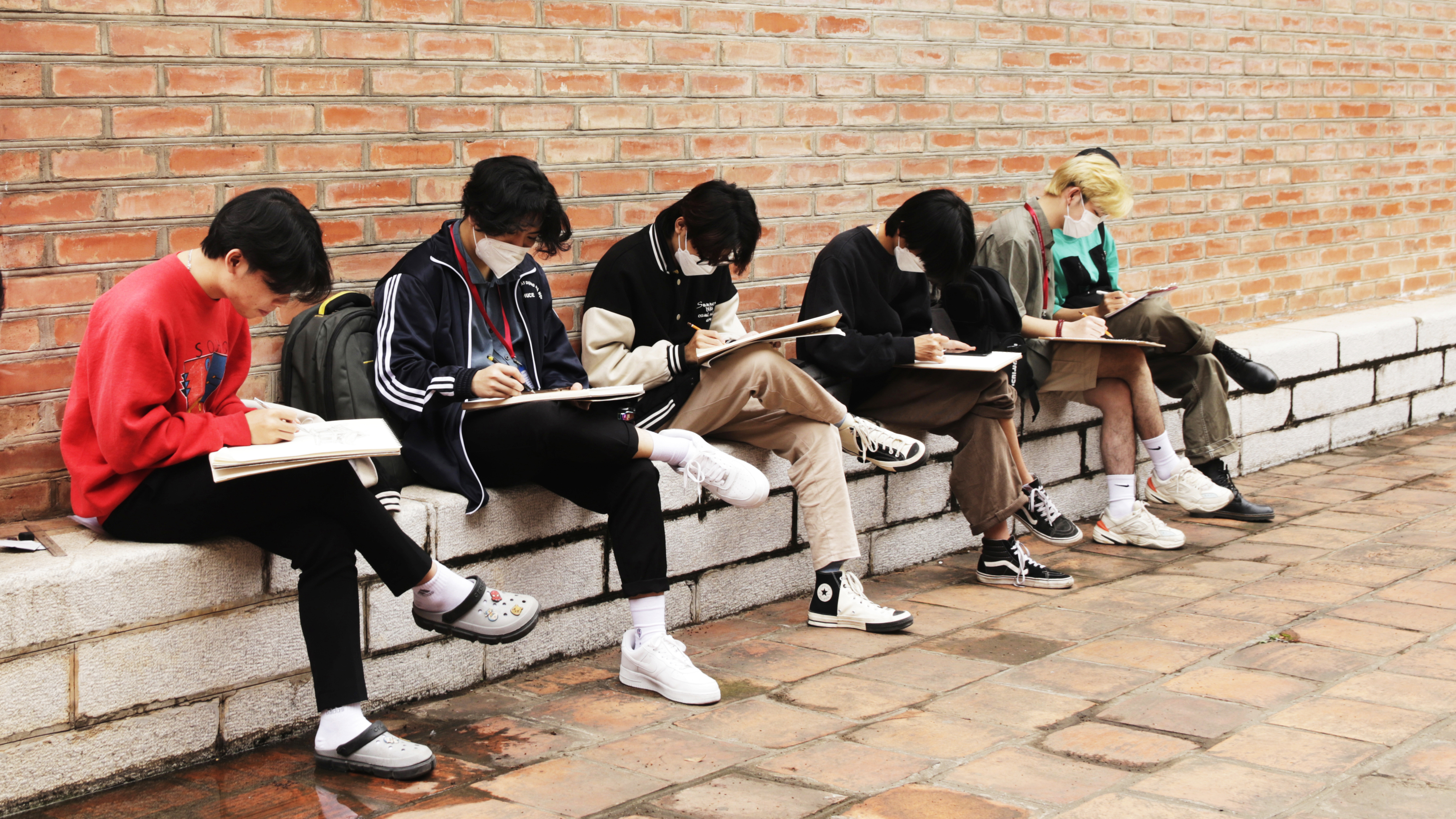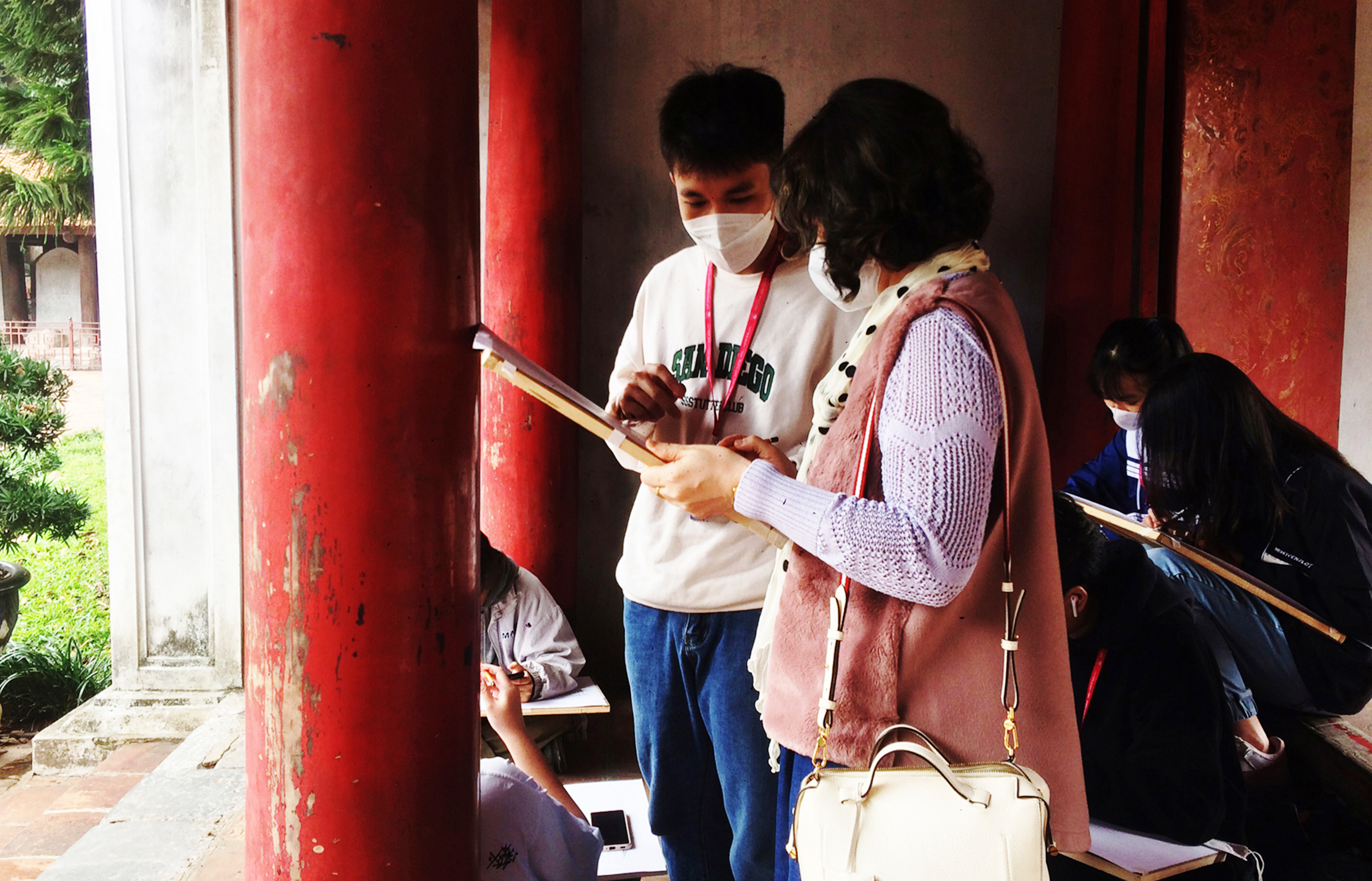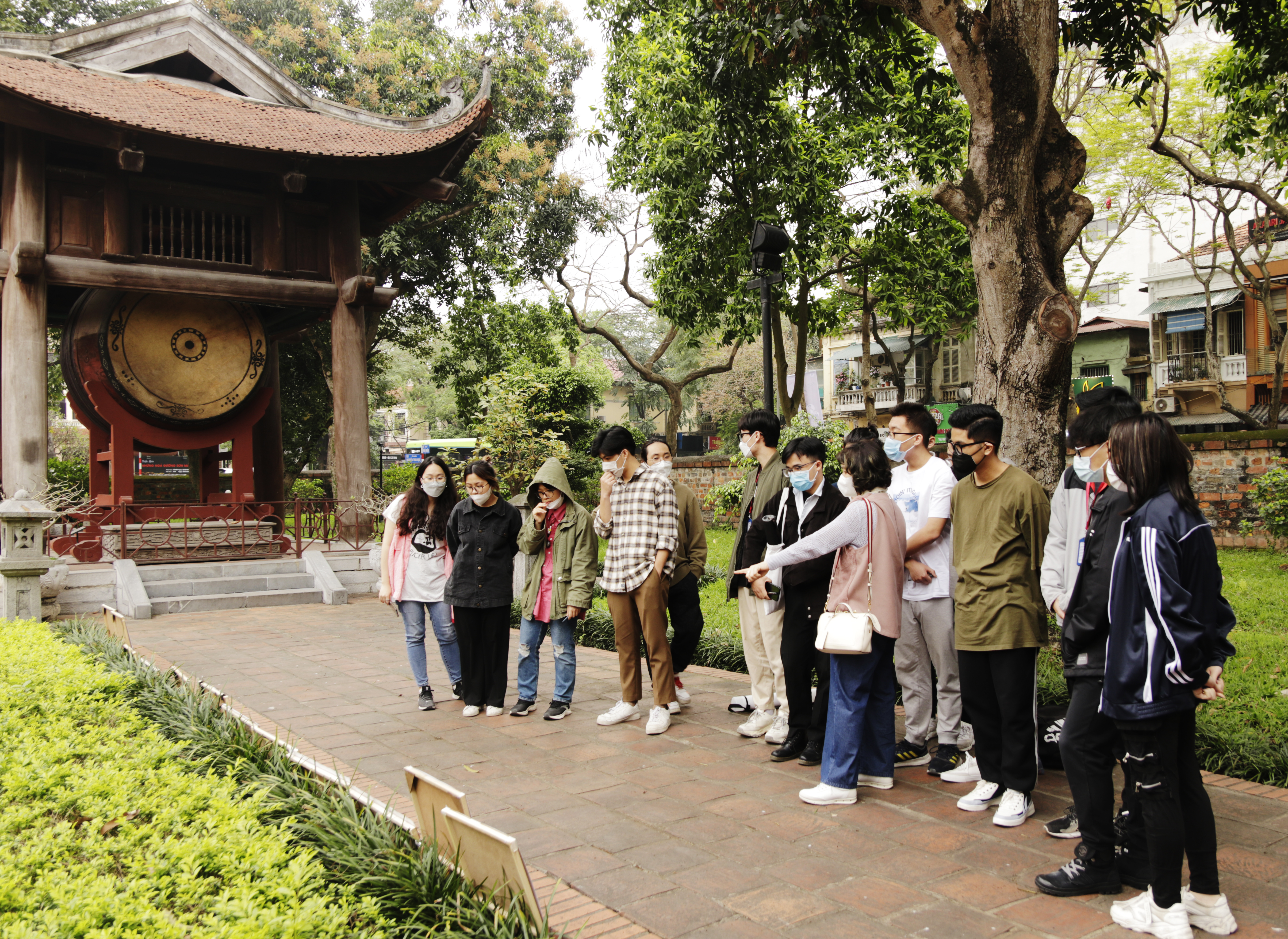 CT