VĂN MIẾU – QUỐC TỬ GIÁM HAVE JOINED THE ANNUAL VIỆT NAM INTERNATIONAL TRAVEL MART (VITM) 2022
The annual Việt Nam International Travel Mart (VITM) 2022 opened in downtown Hà Nội on 31st March and finish on 3rd April. The theme of the fair was: "New Normal – New Chance for Việt Nam's Tourism''.
The event hosted by the Việt Nam Tourism Association will contribute to overcoming the consequences of the COVID-19 epidemic and is taking measures to recover. It is one of the most important events to restart trading and cooperation activities to revive and promote tourism services.
Despite various hardships after two years of the pandemic, more than 500 enterprises from 52 provinces and cities around Việt Nam, as well as from six other countries and territories (Japan, South Korea, Thai, Malaysia, Taiwan and Turkey) joined the event.
At the Fair, the booth of the Cultural and Scientific Activities Center of Văn Miếu – Quốc Tử Giám in collaboration with Hà Nội Tourism company displayed and introduced cultural publications such as: book of Văn Miếu – Quốc Tử Giám Thăng Long, brochure on culture, history, heritage value of Special National Landmark of Văn Miếu – Quốc Tử Giám.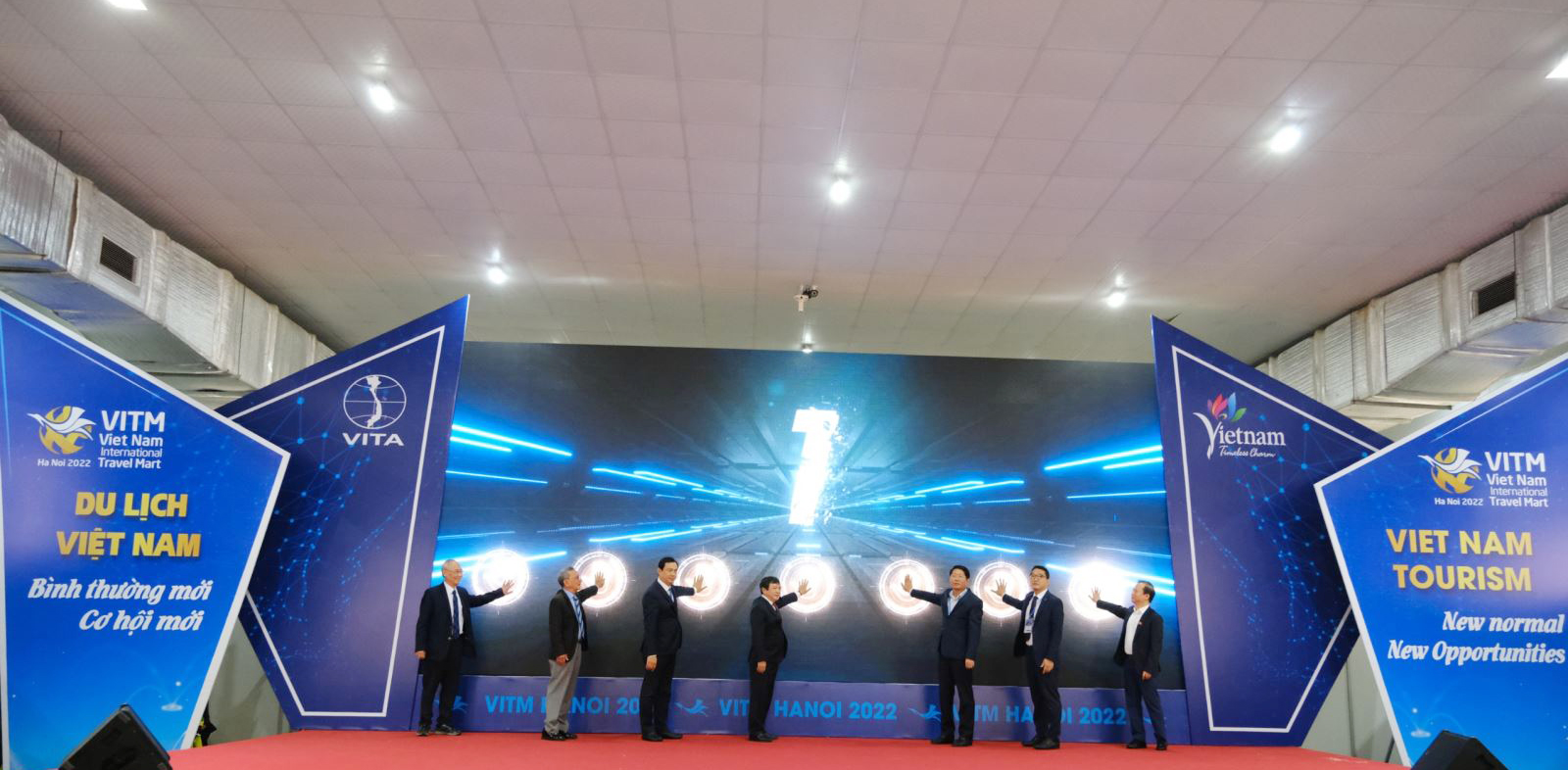 Delegates implementing the opening ceremony of the fair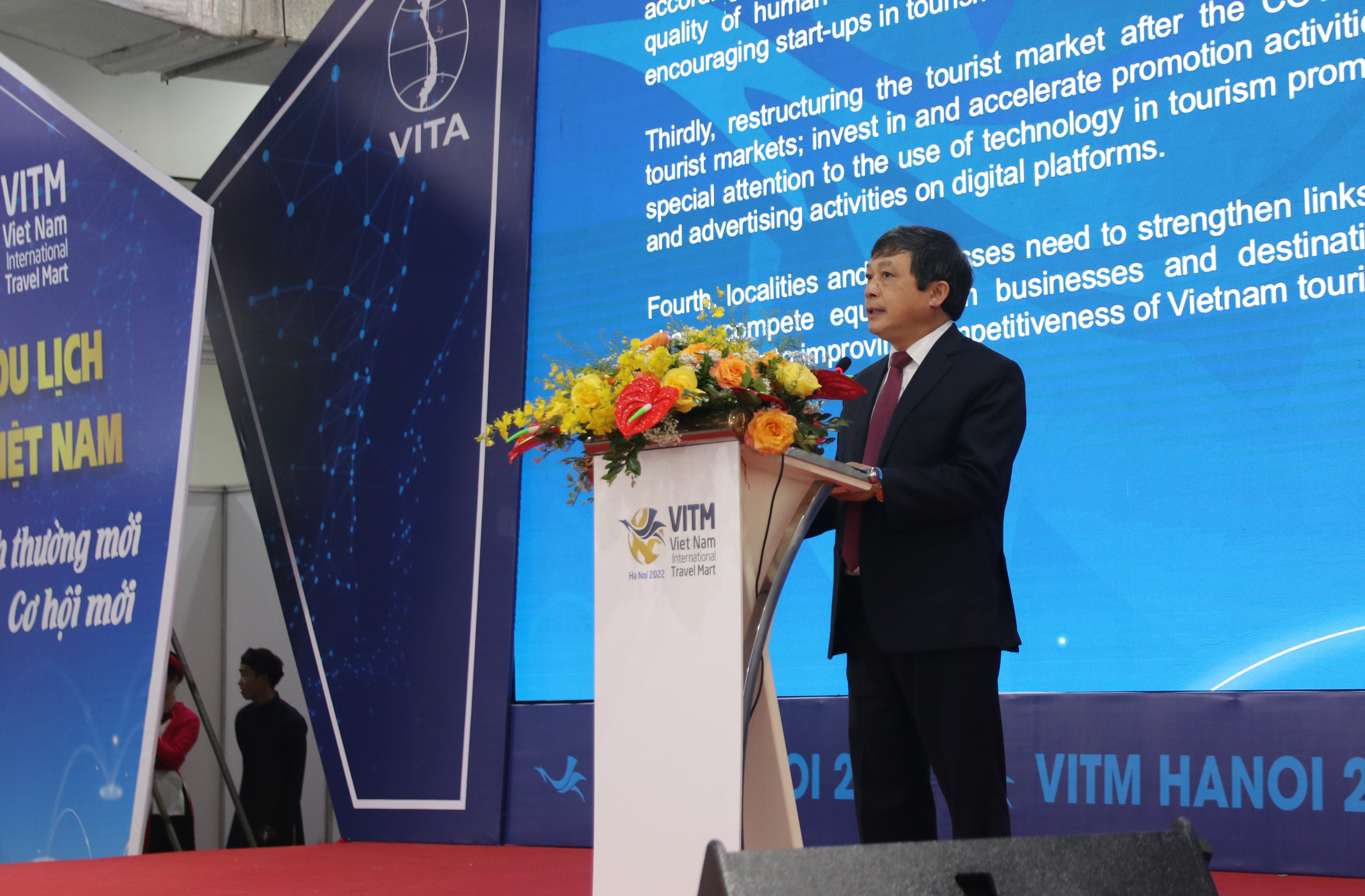 Deputy Minister of Culture, Sports and Tourism - Mr. Đoàn Văn Việt speaking at the opening.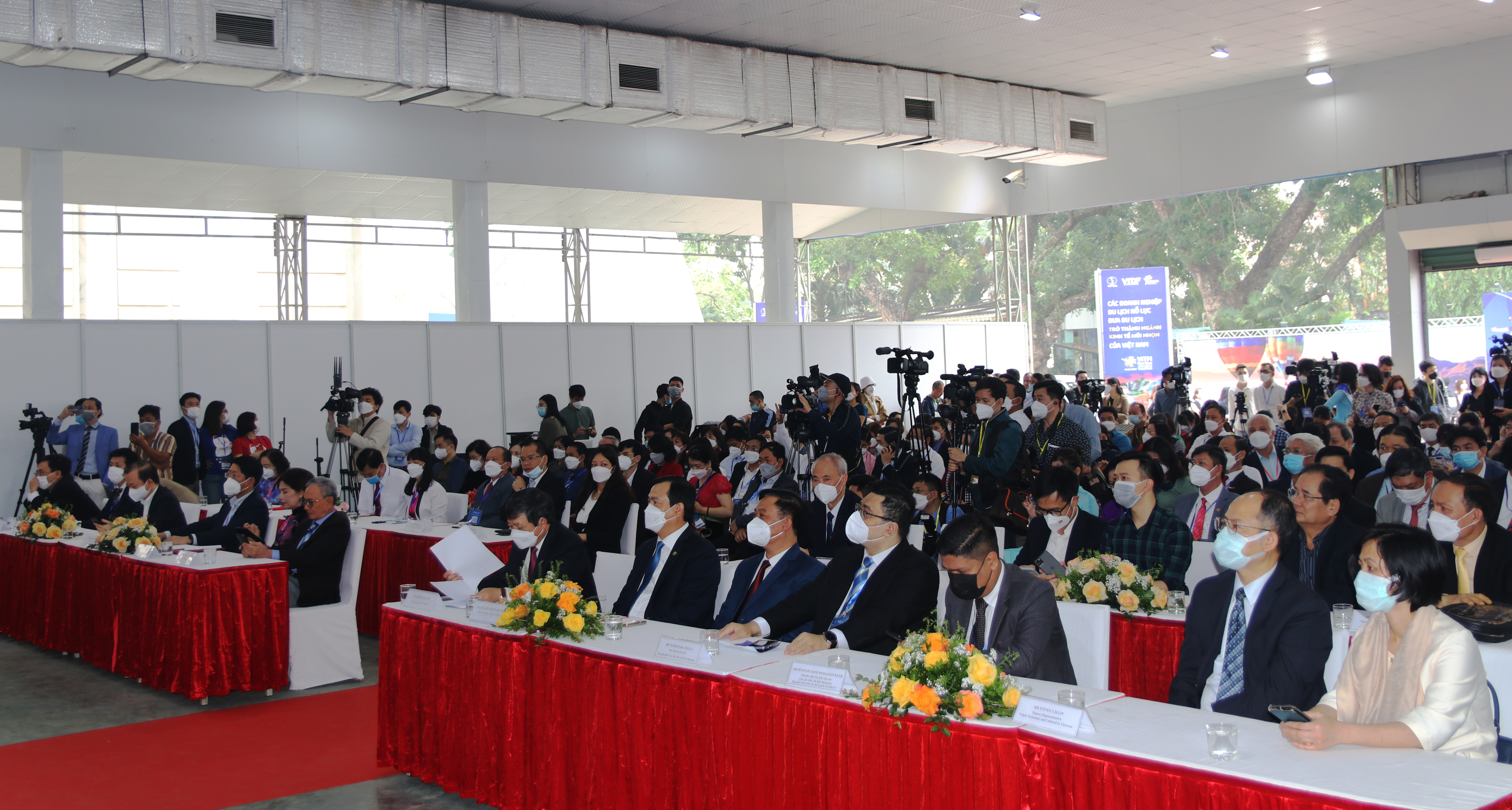 Participants at the Vietnam International Tourism Mart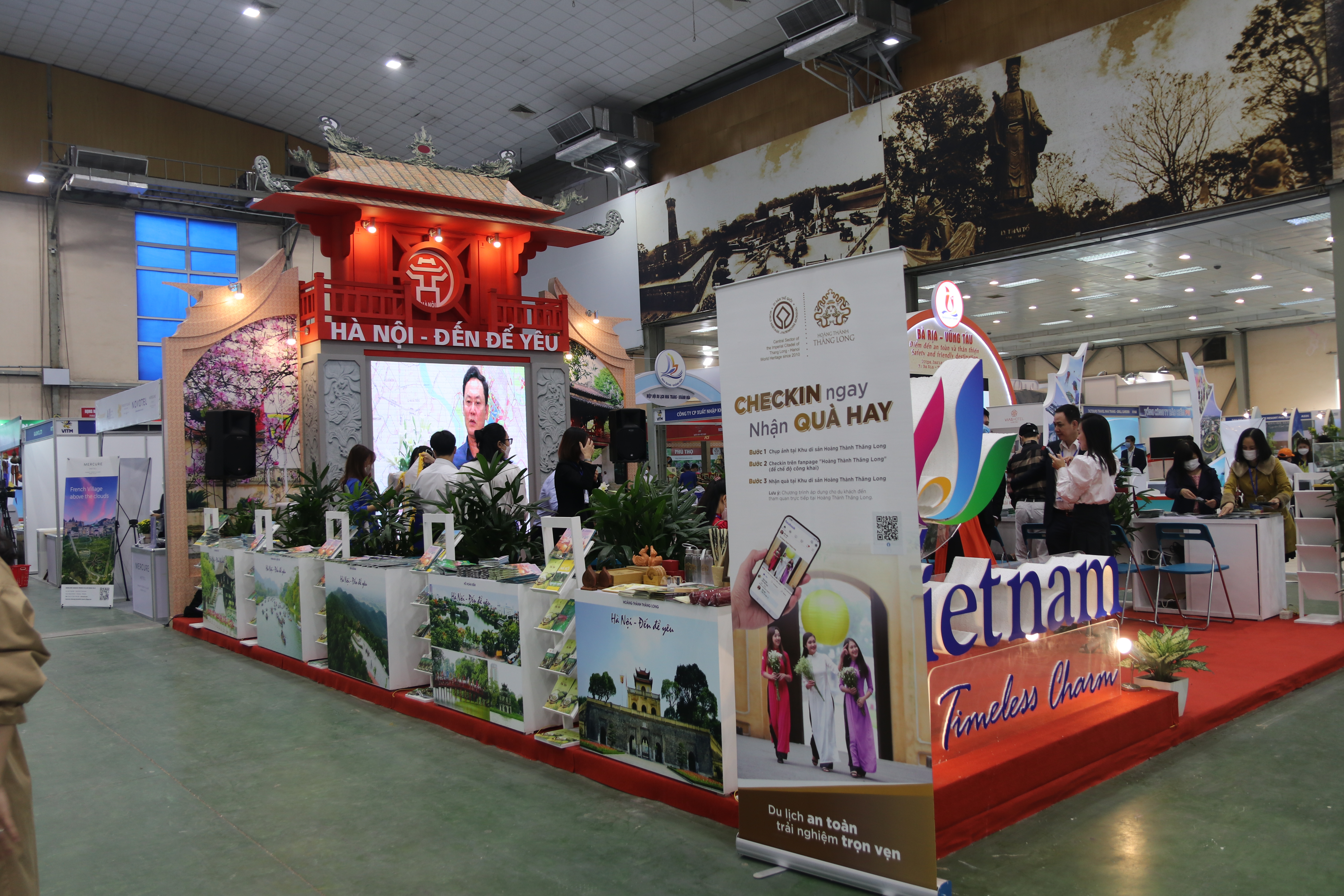 The space of booths in cooperation with Hanoi Tourism Company introduces typical destinations of Hà Nội such as: Thăng Long Imperial Citadel, Văn Miếu – Quốc Tử Giám, Giong Temple, Soc Son, Hoàn Kiếm Lake, Đường Lâm, Hỏa Lò Prison…
Delegates visiting the booth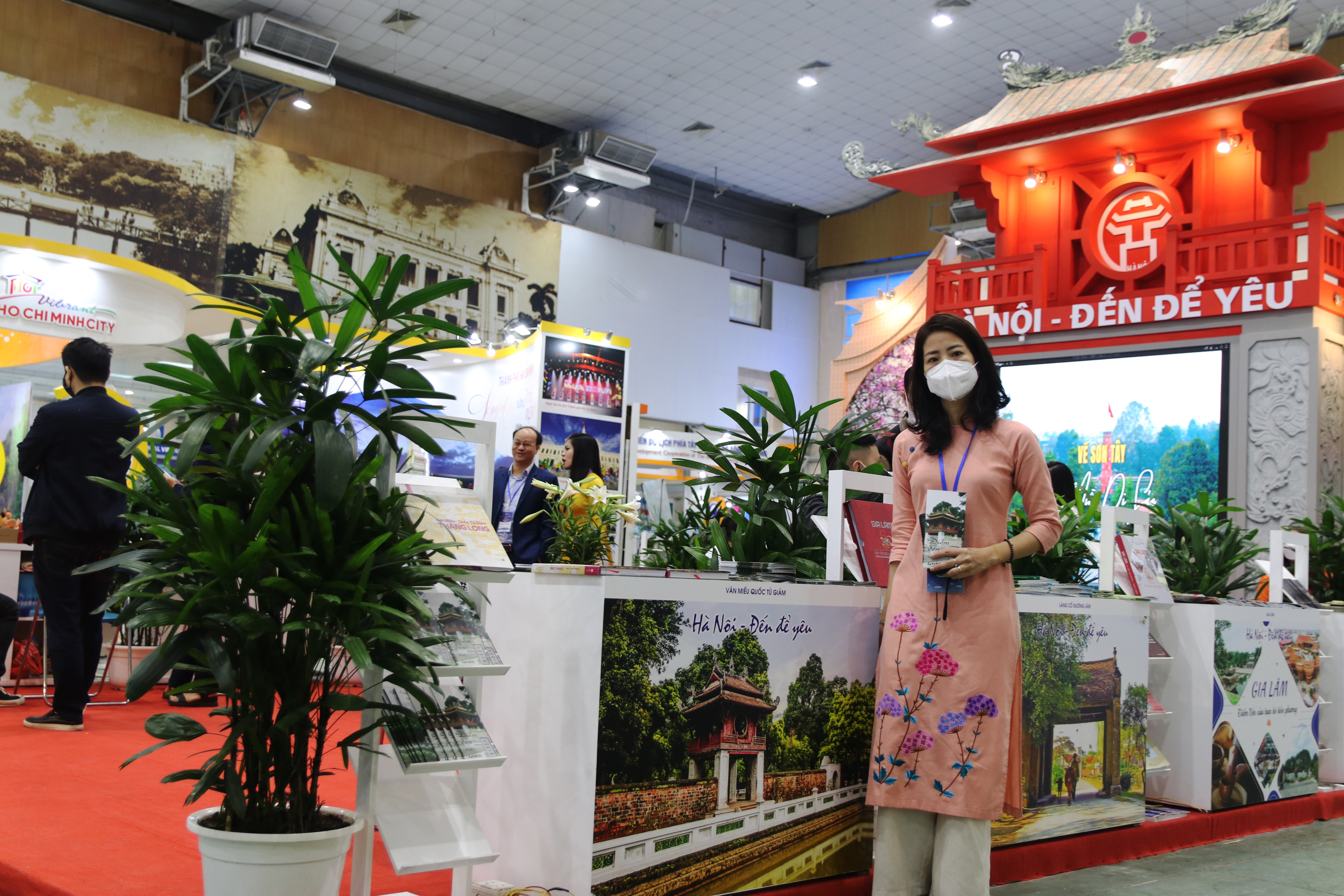 The exhibition booth introduces Văn Miếu – Quốc Tử Giám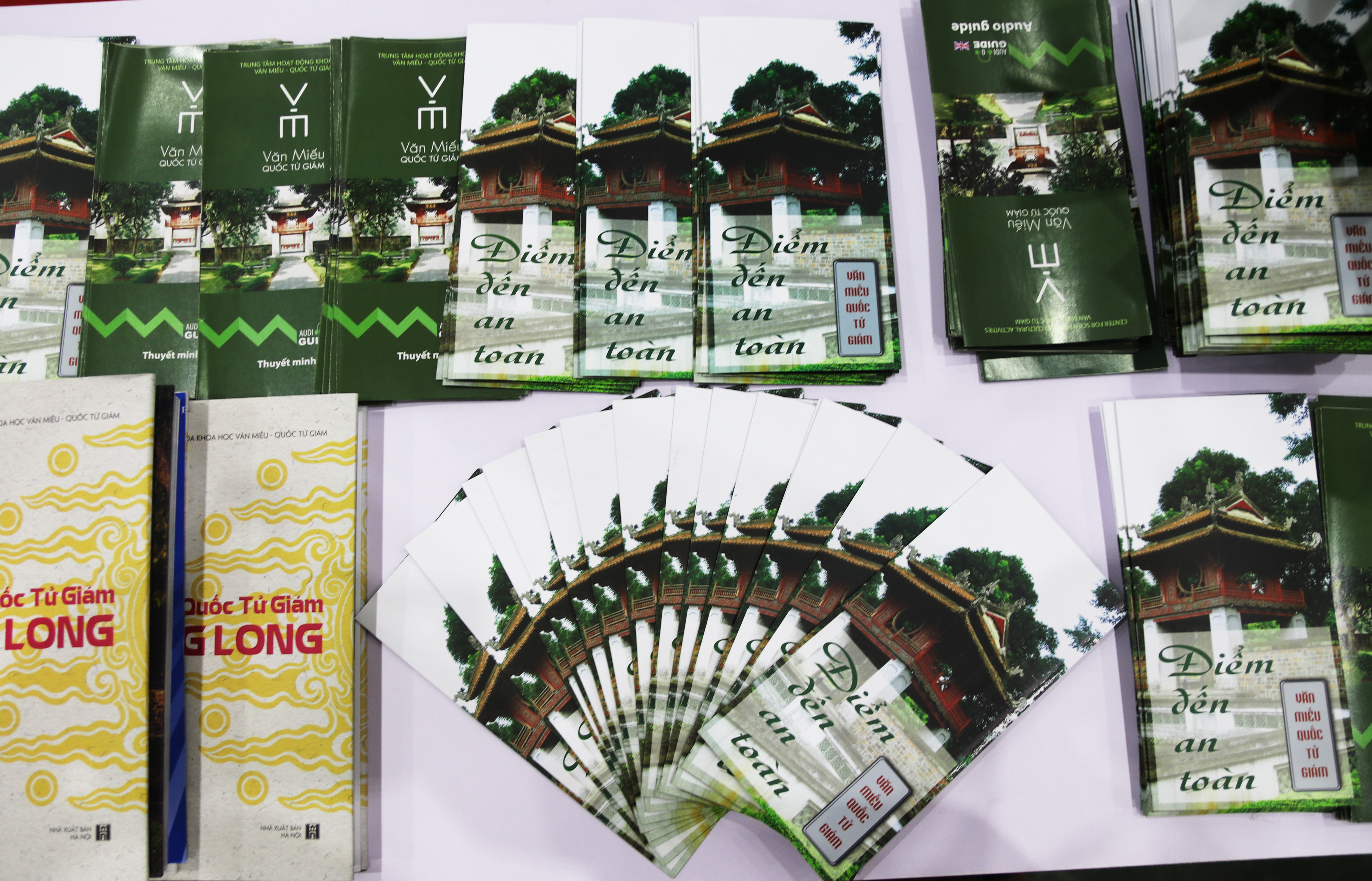 Cultural publications display at the fair.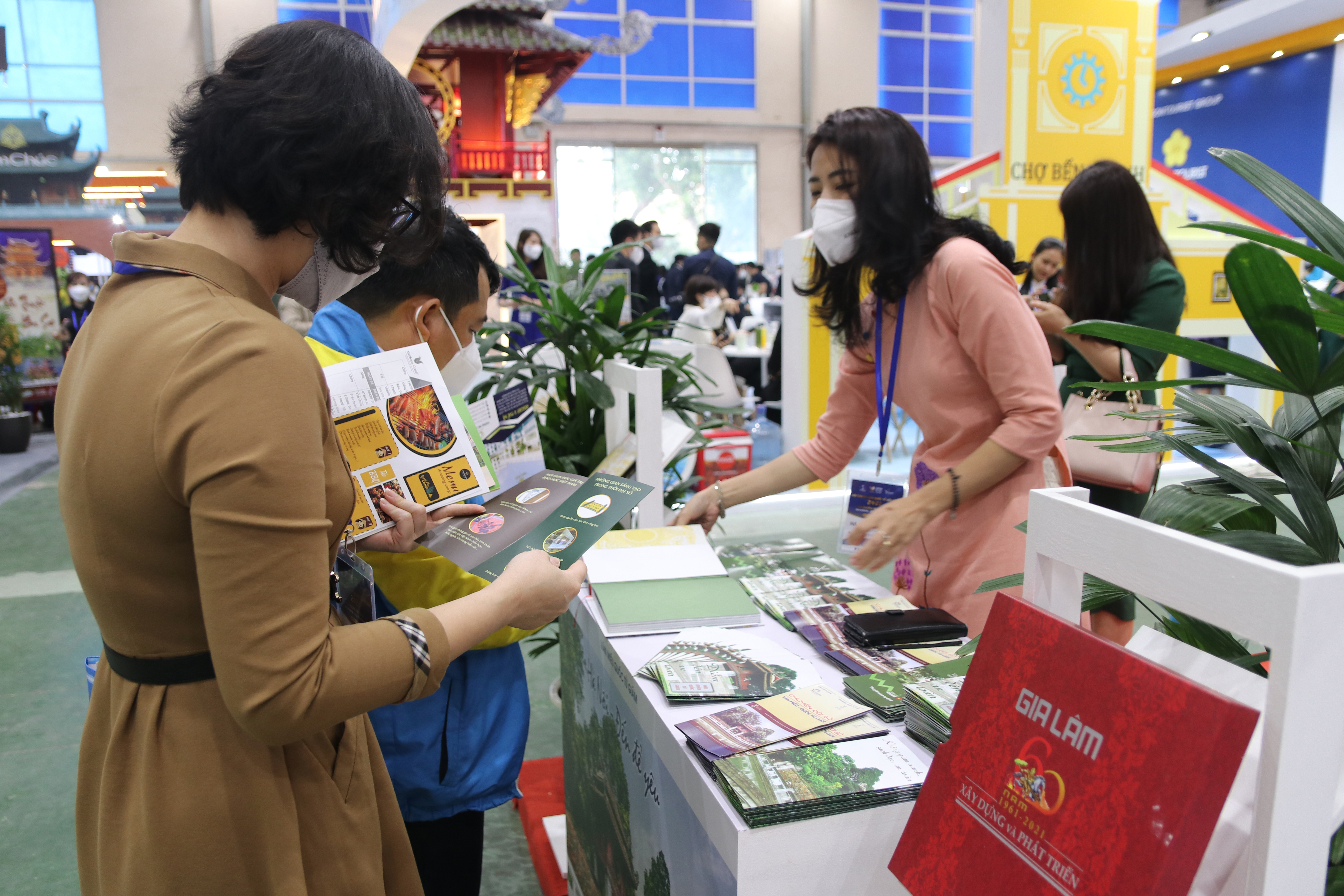 Visitors visiting and reading information at the booth of Văn Miếu – Quốc Tử Giám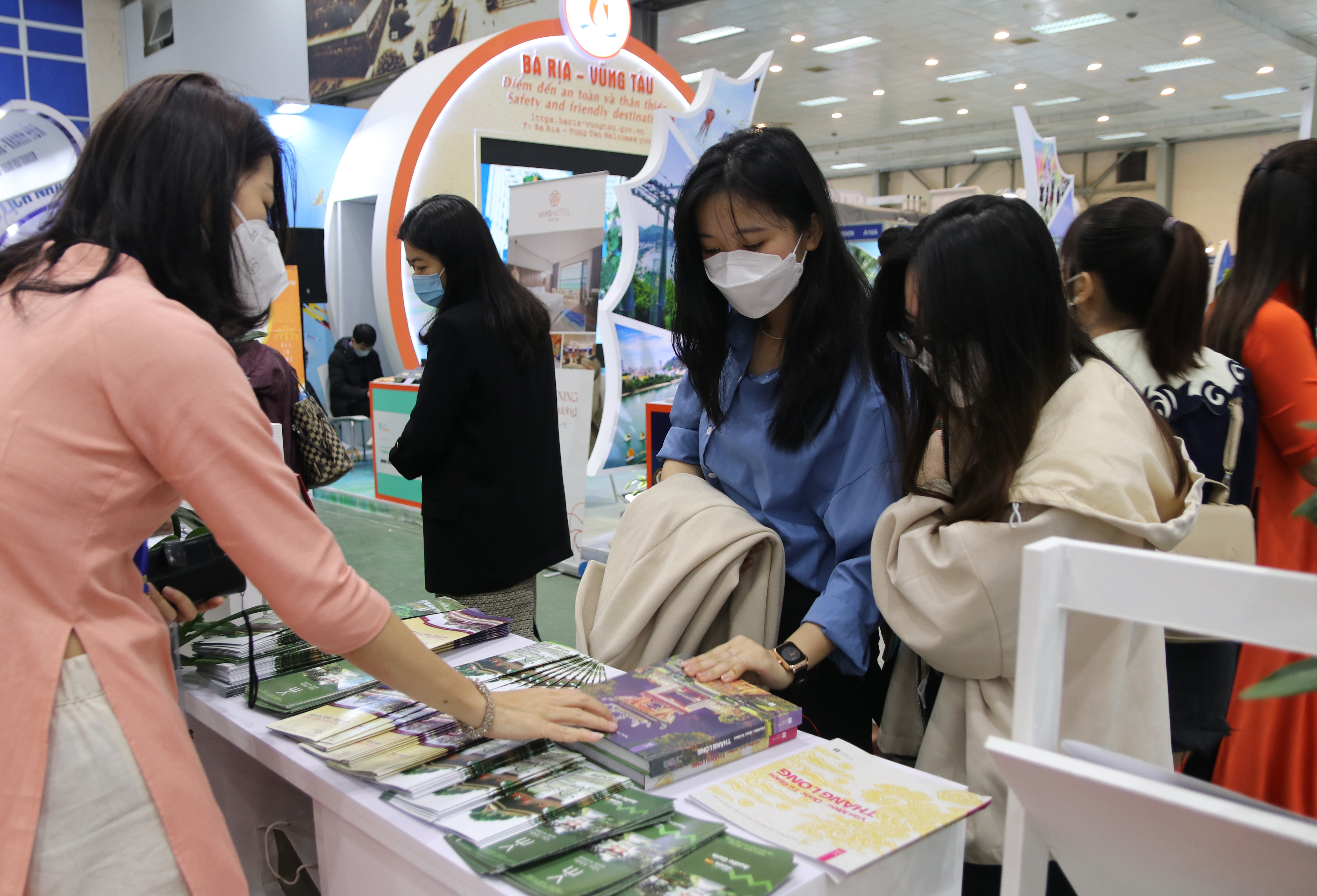 Visitors visiting and reading information at the booth of Văn Miếu – Quốc Tử Giám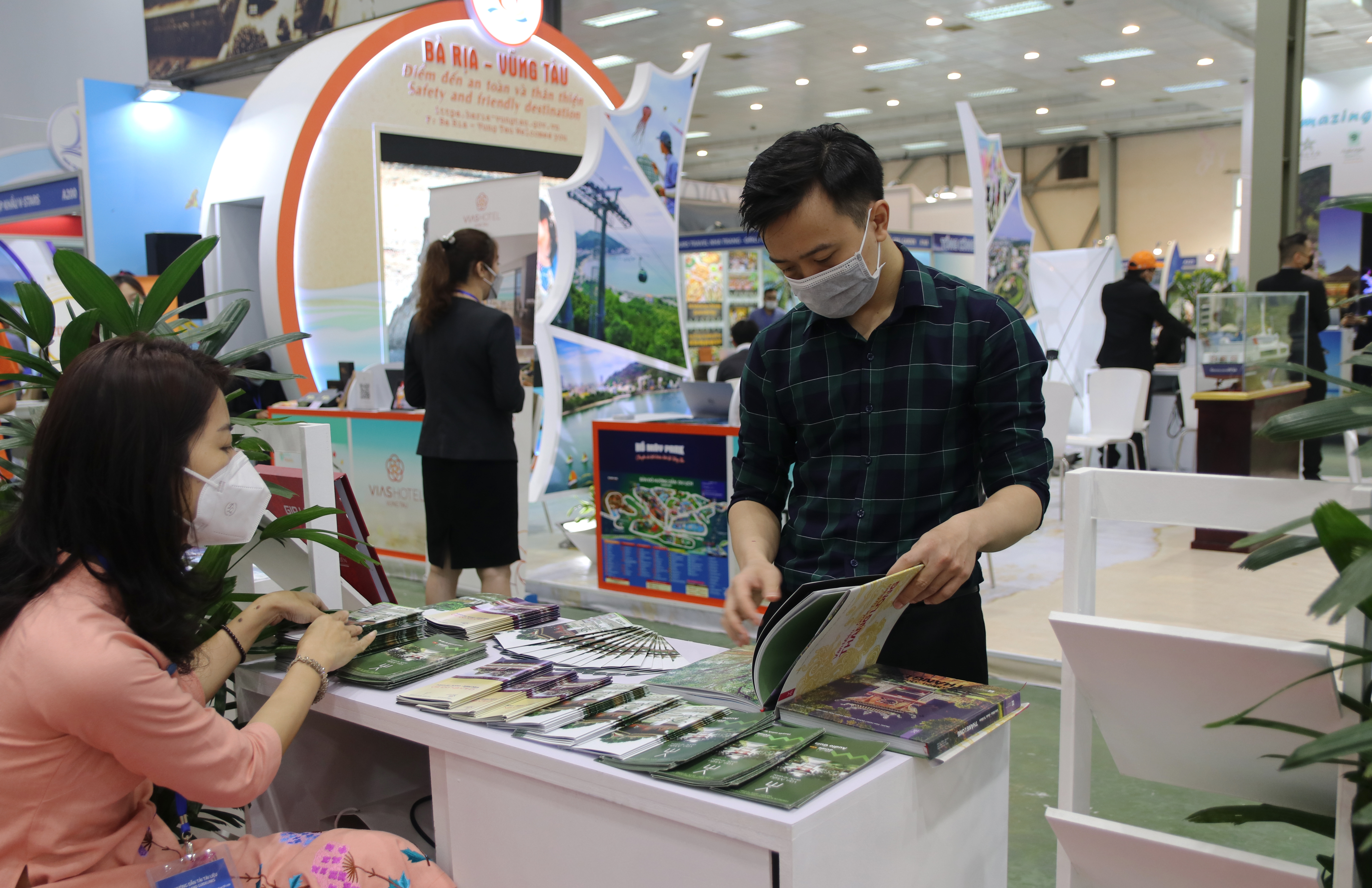 Visitors visiting and reading information at the booth of Văn Miếu – Quốc Tử Giám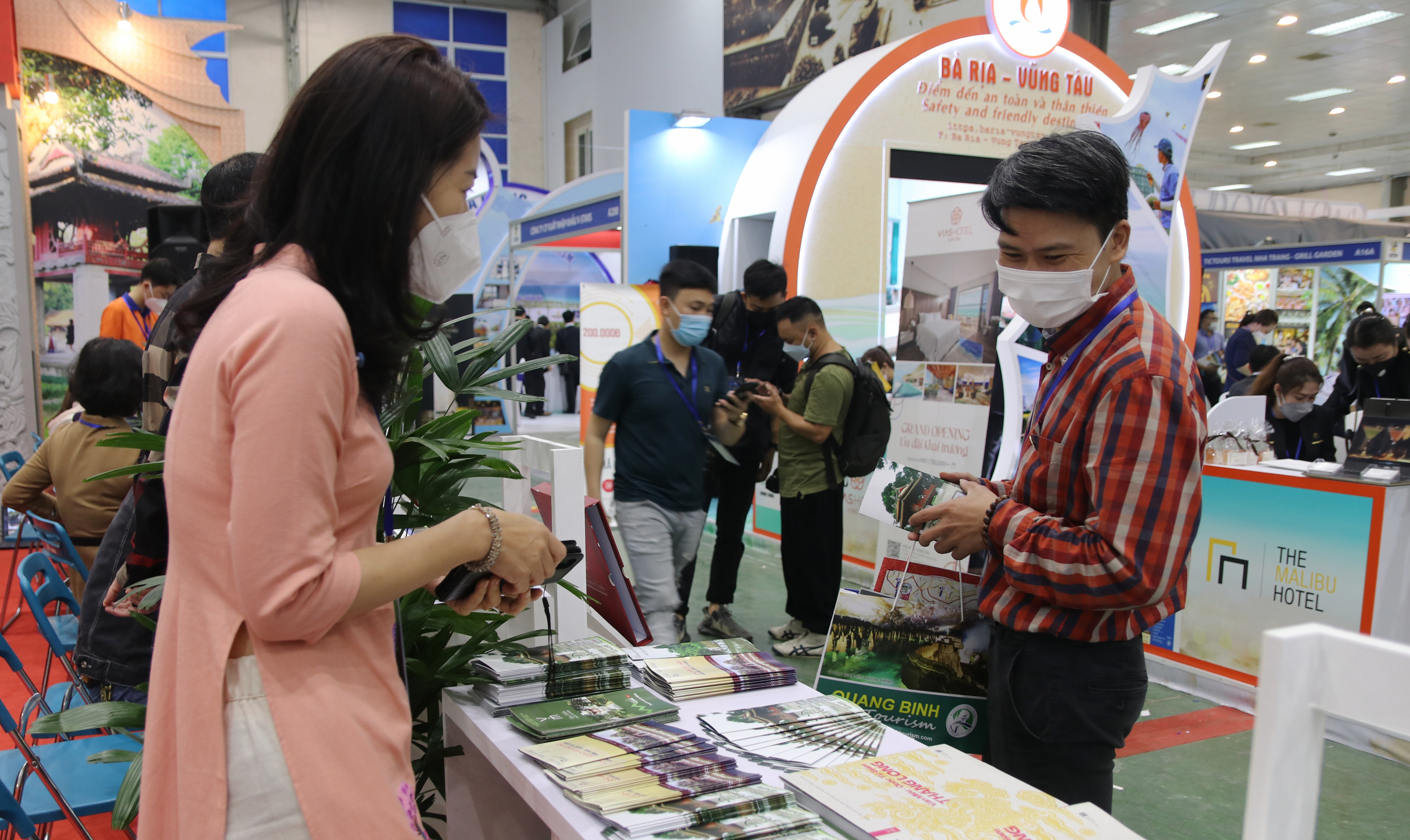 Visitors visiting and reading information at the booth of Văn Miếu – Quốc Tử Giám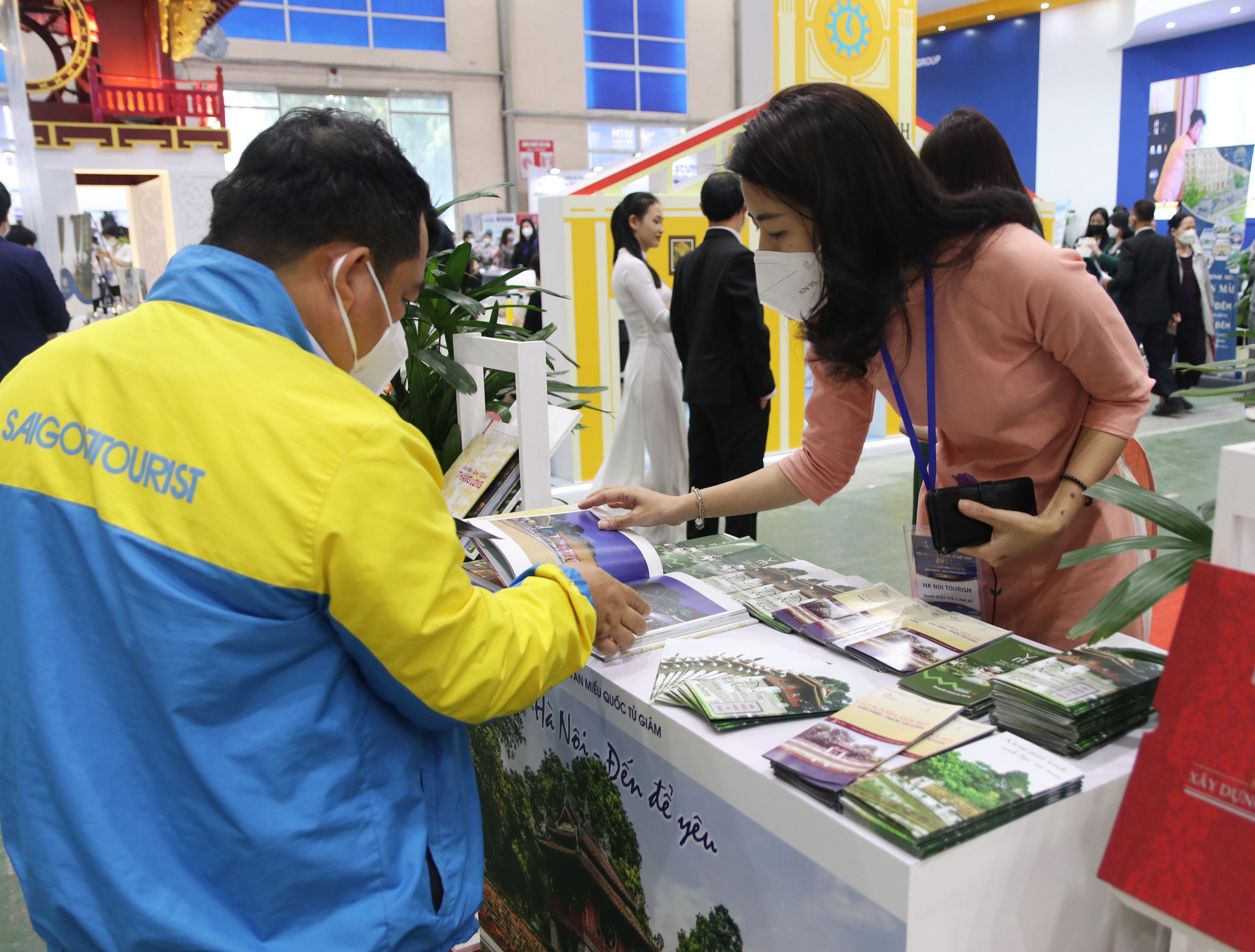 Visitors visiting and reading information at the booth of Văn Miếu – Quốc Tử Giám
LH