INCENSE OFFERING TO CHU VAN AN TO COMMEMORATE VIETNAMESE TEACHER'S DAY
Chu Van An is best described as a wise man, a talented and virtuous teacher, who over time has had a profound influence on contemporary culture and education.
In 2020, UNESCO cooperated with Vietnam to organize 649 year Anniversary to commemorate the death of Principal Quoc Tu Giam Chu Van An, which confirms that the world values ​​cultural and educational values of Vietnam. At the same time, the goal to create equality in education and lifelong learning emphasized by UNESCO is also promoted.
On November, 19, 2021, on the occation of Vietnamese Teacher's Day, employees of the Center of Scientific and Cultural Activities Van Mieu – Quoc Tu Giam participated in an incense offering to Chu Van An. Chu Van An (1292 – 1370) was the director of the first national university. After his death, Chu Van An was dedicated in Van Mieu.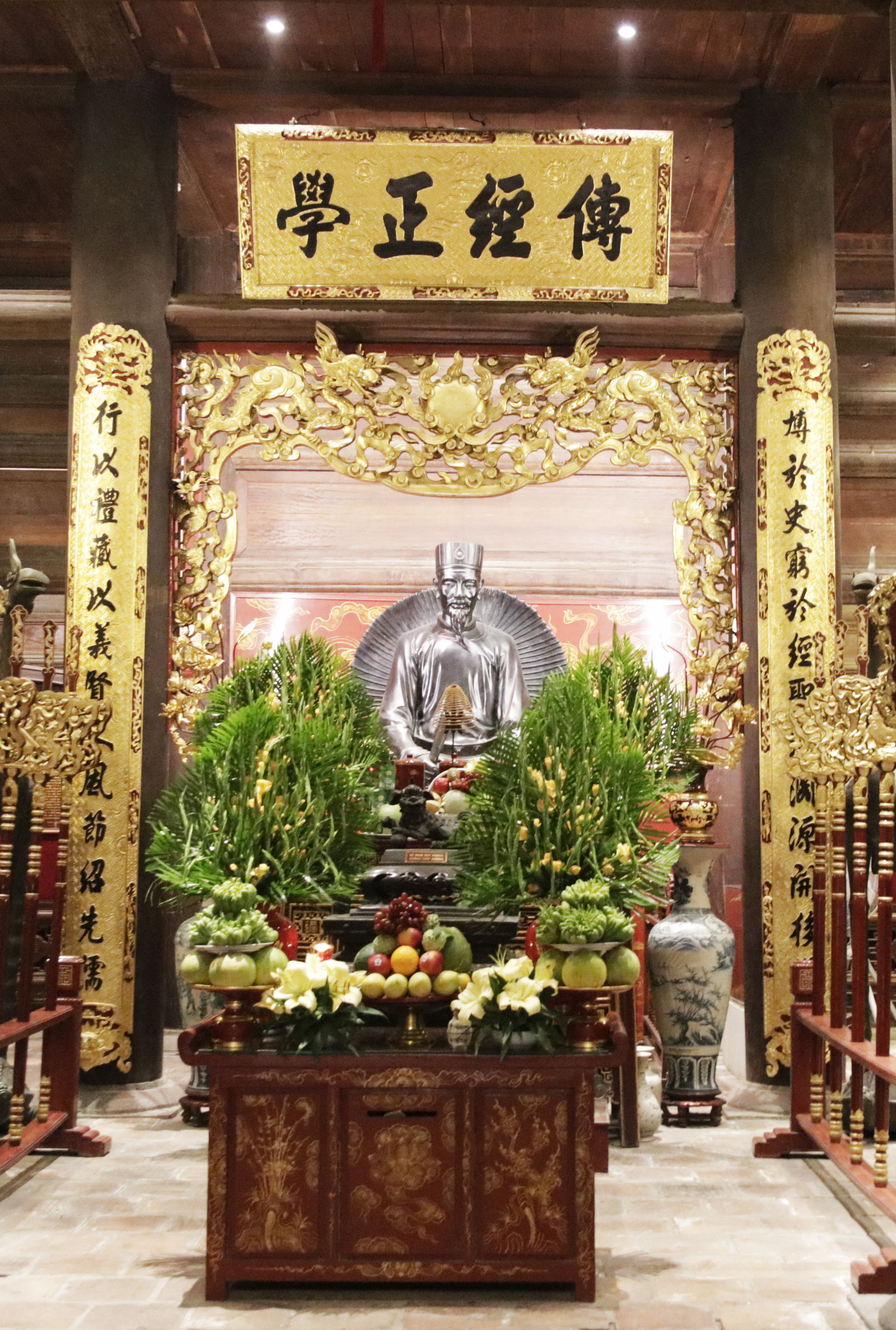 Chu Van An's statue in Thai Học Section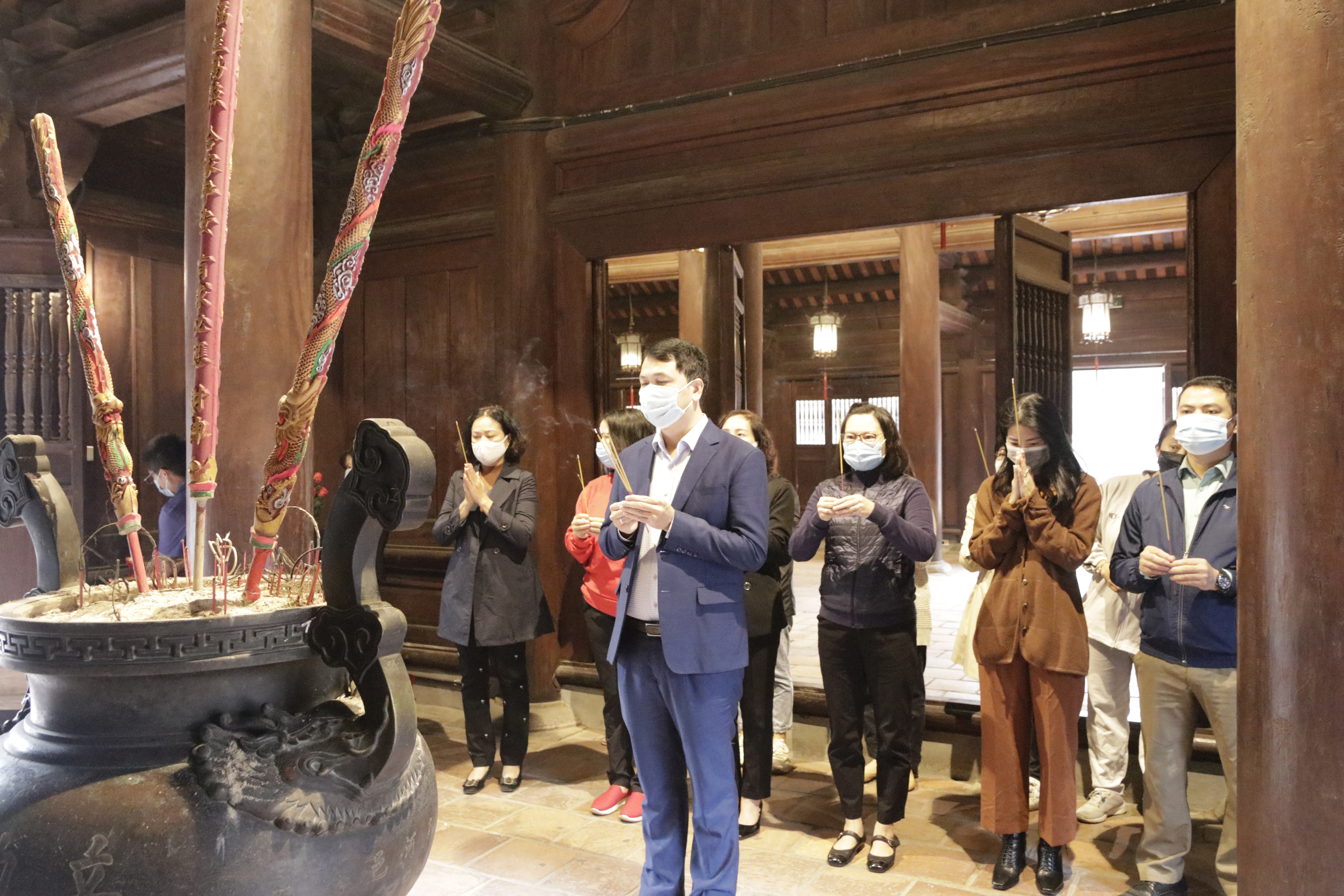 Ban Lãnh đạo, cán bộ nhân viên Trung tâm Hoạt động VHKH Văn Miếu – Quốc Tử Giám dâng hương tưởng nhớ thầy Chu Văn An.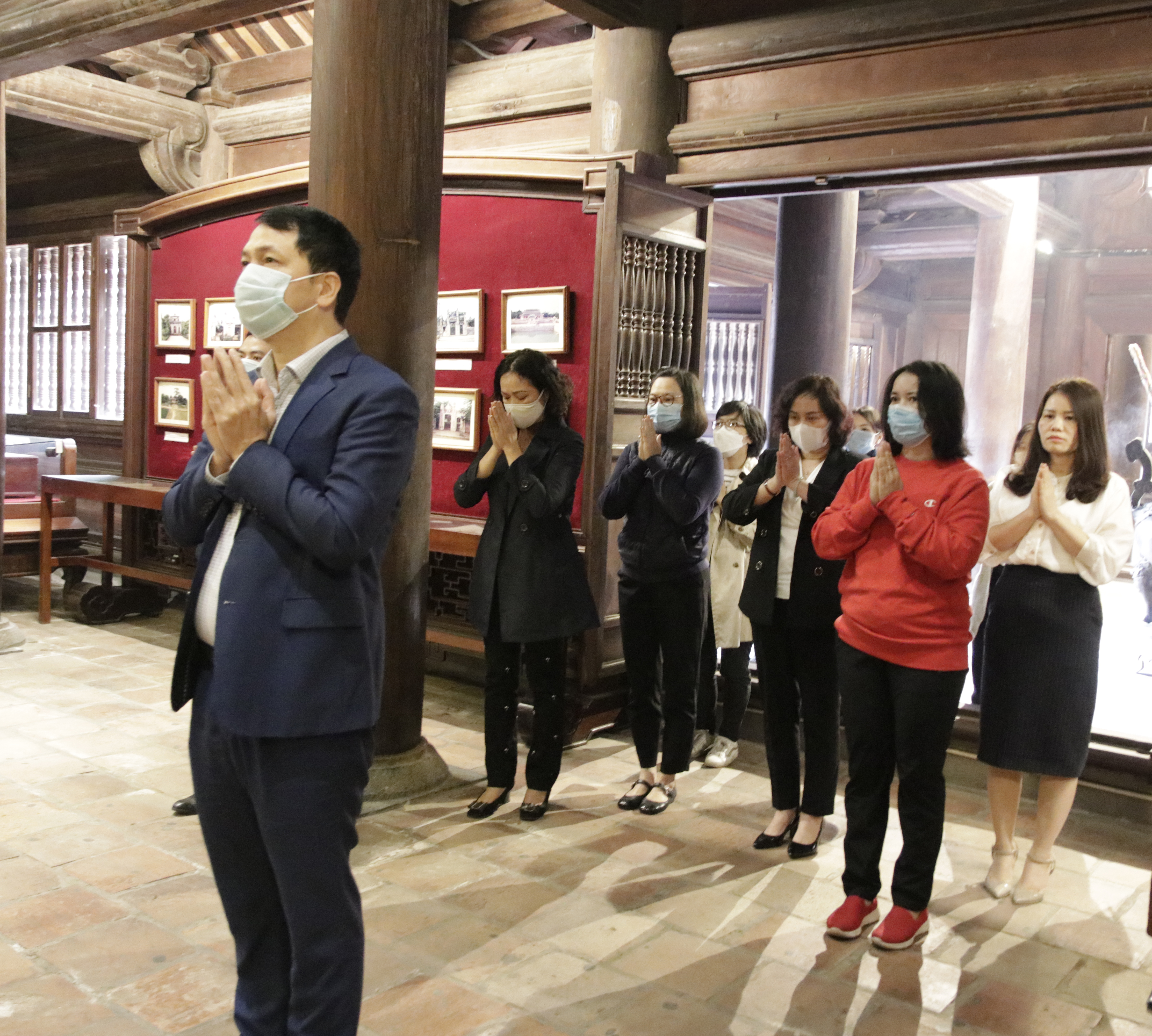 Attendants in the incense offering ceremony to commemorate Teacher Chu Van An
LH