VĂN MIẾU – QUỐC TỬ GIÁM STRENGTHEN THE MEDICAL DECLARATION TO VISITORS
Văn Miếu – Quốc Tử Giám has asked all visitors to carry out medical declaration. At the entrance gate, there is always a staff guide for each visitor to make medical declaration. The declaration is clearly guided.
There are many forms of medical declaration such as: scanning the QR code by smart phone through Bluezone, Ncovi, Vietnam Health Declaration or paper applications.
At the main gate, temperature checks are carried out to detect potential cases. Hand sanitizer is always offered for free to visitors. In particular, it is highly recommended that tourists wear face masks before arriving at Van Mieu. These efforts haves helped visitors raise awareness and to take seriously take measures to prevent Covid -19 epidemic in public places.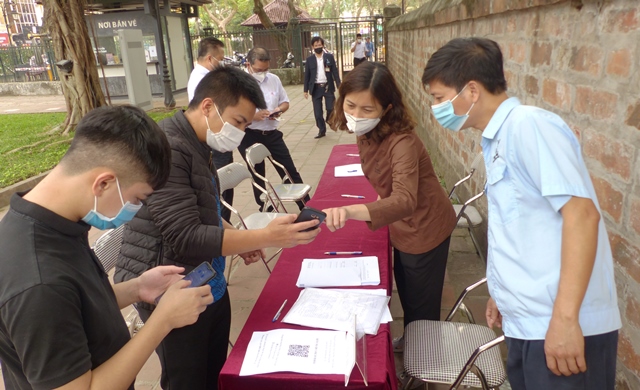 Nhân viên di tích hướng dẫn du khách khai báo y tế điện tử thông qua ứng dụng Bluezone trước khi vào tham quan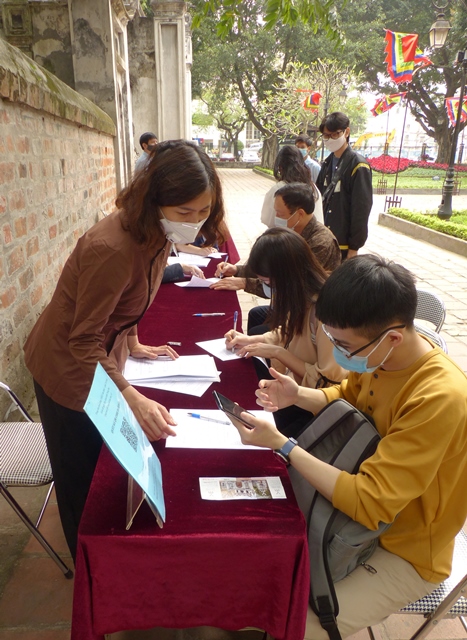 Việc khai báo y tế online có thể qua nhiều hình thức như: quét mã QR code, ứng dụng Bluezone, Ncovi, Vietnam Health Declaration…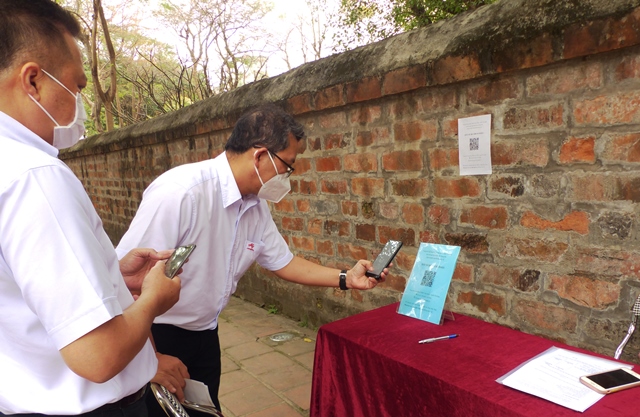 Du khách quét mã QR code để khai báo y tế trước khi vào tham quan di tích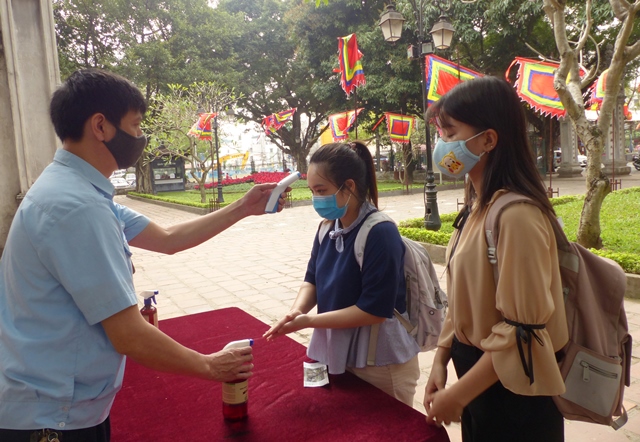 Nhân viên di tích đo thân nhiệt và hướng dẫn khách sử dụng nước khử khuẩn trước cổng Văn Miếu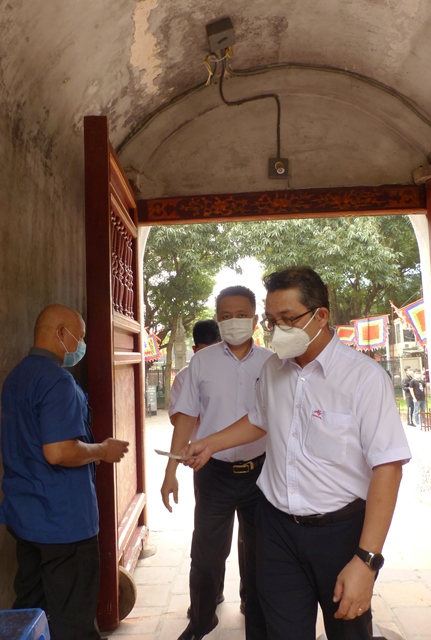 Việc đeo khẩu trang là bắt buộc đối với du khách cũng như nhân viên làm việc tại di tích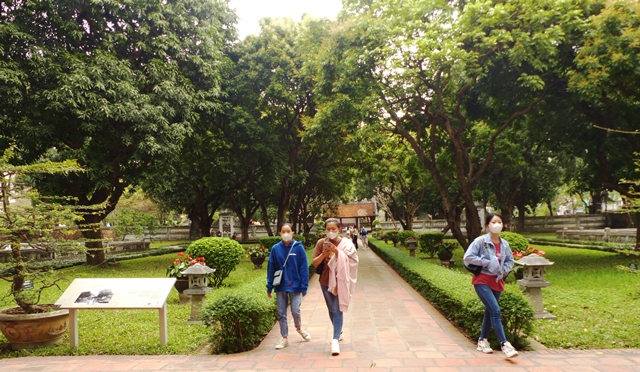 Khách du lịch rất ý thức với việc đeo khẩu trang trong công tác phòng chống Covid khi tham quan di tích
Dù ngồi nghỉ ngơi, thư giãn nói chuyện các bạn trẻ cũng luôn sử dụng khẩu trang mang theo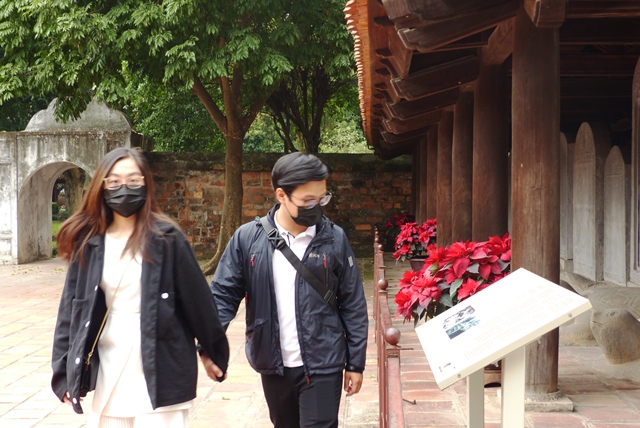 Tuân thủ quy định đeo khẩu trang phòng chống lây lan vi rút Covid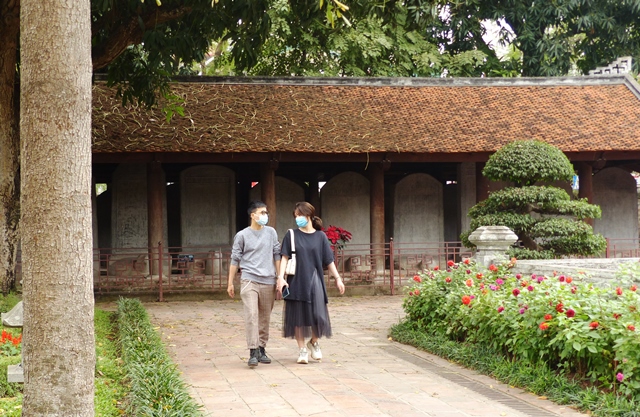 Việc đeo khẩu trang tham quan di tích không làm giảm sự hứng thú của các bạn trẻ khi tham quan, chụp ảnh tại di tích
LH